7.2

/

10

Alchetron

7.2

Rate This




Director

Sukumar




Release date

November 27, 2009 (India)




Duration




Language

Telugu




Genre

Action, Drama, Mystery




Prequel

Arya


Country

India







Release date

27 November 2009 (2009-11-27) (Telugu)5 February 2010 (2010-02-05) (Malayalam)


Writer

Chandrasekhar T. Ramesh (screenplay), Thota Srinivas, Sukumar (story), Arjun Y.K.




Songs

Mr Perfect




Cast

Allu Arjun (Arya), Navdeep (Ajay),

Kajal Agarwal

(Geethanjali), Brahmanandam (Mr. Dasavathaaram), Mukesh Rishi (Raji Reddy),

Ajay

(Subbi)

Arya 2 ( [[ɑːrja]-2]; Telugu: ఆర్య-2, Ārya-2) is a 2009 Telugu action comedy-romance film directed by Sukumar, and is a follow-up to the actor's and the director's previous successful film, Arya. Allu Arjun and Kajal Aggarwal play the lead roles while Navdeep and Shraddha Das play supporting roles Sukumar, who directed the original, directed this film as well. The film's music is by Devi Sri Prasad. Aditya Babu and Bhogavalli Prasad produced the film under the Aditya Arts banner. The film was dubbed in Malayalam, Tamil and Oriya with the same title and became a blockbuster in kerala
Contents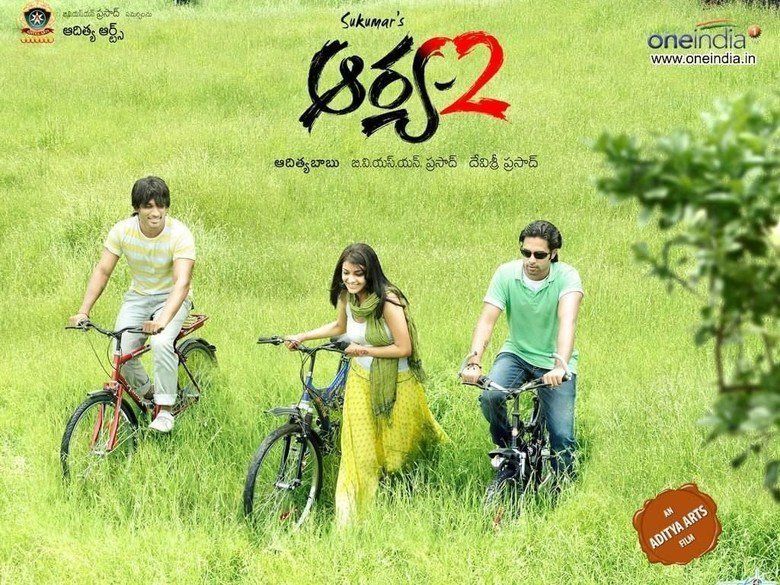 ,. Some scenes were recreated with Malayali-based scenes for this. Allu Arjun gained huge fan base in Kerala through this film.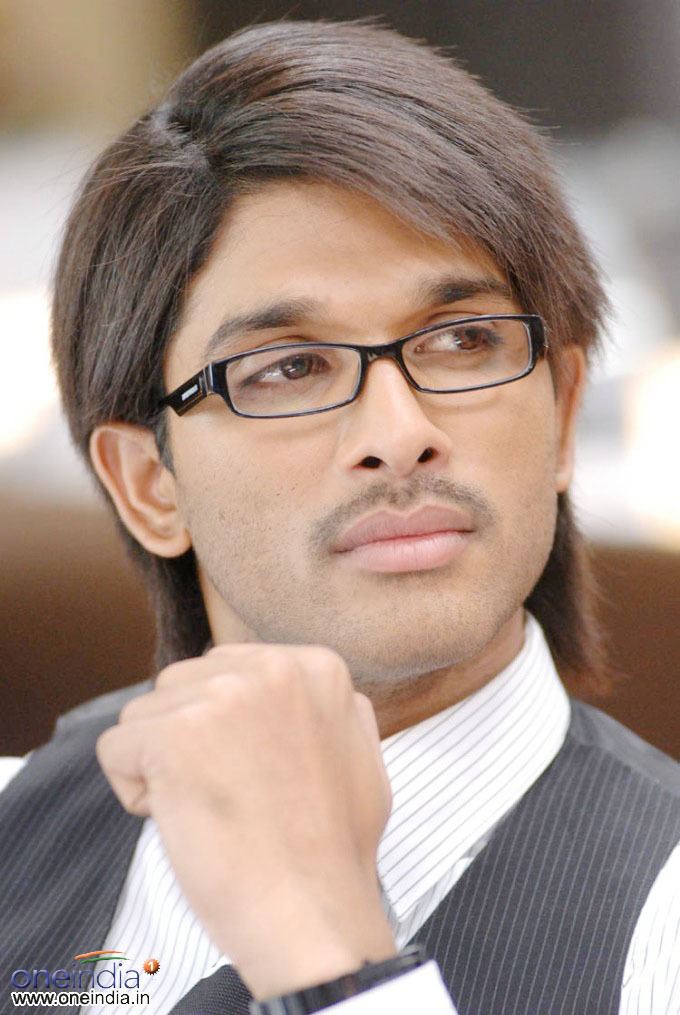 This is a stand-alone sequel to the 2004 Telugu film Arya. The film was dubbed in Hindi as Arya: Ek Deewana and it fully used the shot-ready scenes from the Telugu movie. The film was remade in Indo-Bangladesh joint film as Ami Shudhu Cheyechi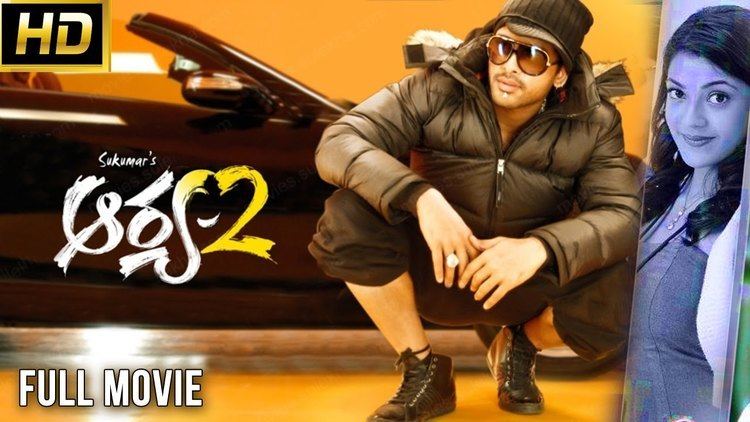 , Tomay. The film also was remade in Bangladesh as Ajob Prem starring Bappy Chowdhury and Achol.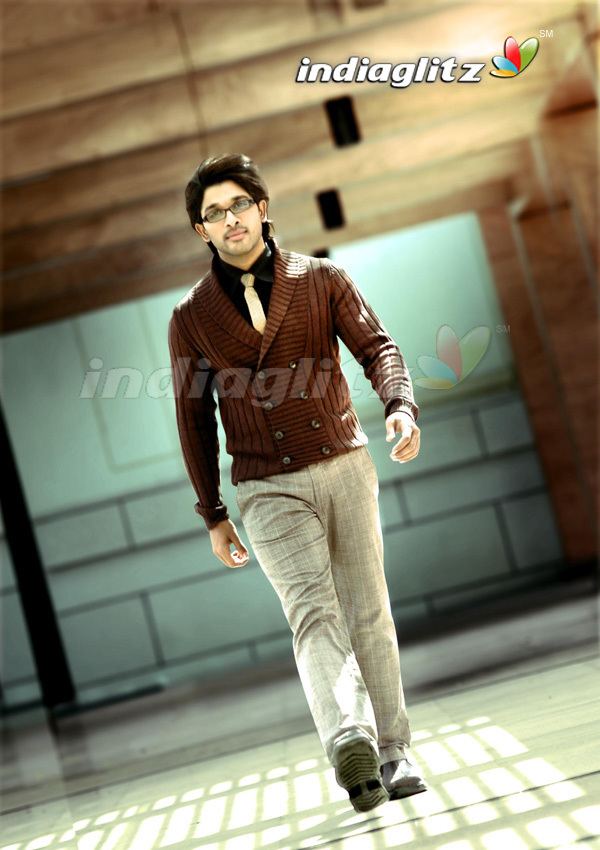 Plot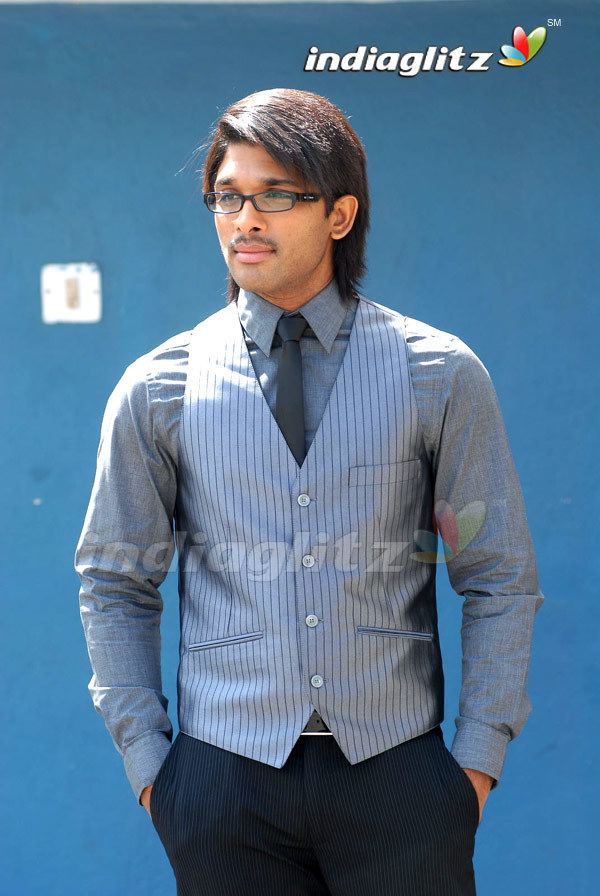 The film opens with Arya (Allu Arjun) being carried into an operation theatre. His friend Ajay (Navdeep) narrates how Arya changed his life. In their childhood, Arya stays in an orphanage where he has no friends or family. By force, he befriends Ajay who also is in that orphanage. One day, Ajay is adopted by a rich family and leaves the orphanage behind him. As time passes, he becomes a big shot business tycoon and has his own software company, but Arya becomes a drunkard and does anything for Ajay. Ajay feels ashamed to say that Arya is his friend and avoids him. But Arya convinces him that he would be on his best behavior if he be given a job in Ajay's company. Ajay reluctantly agrees with the only condition as: if Arya is proven as a "bad boy" in the office, he has to leave the company.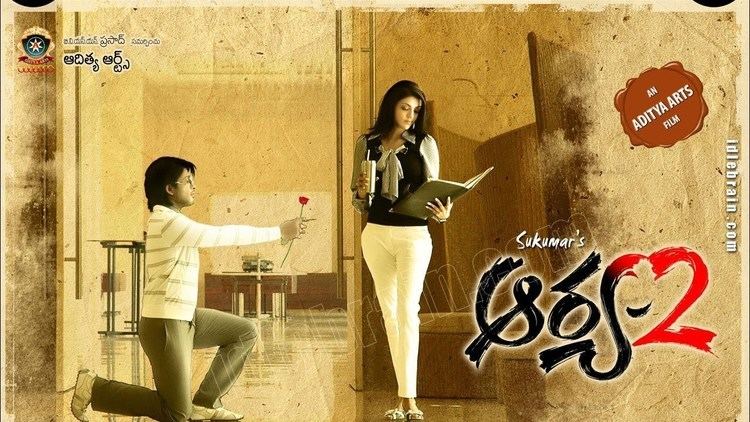 Thus, Arya converts himself into a " Mr. Perfect" without any flaws and joins the company. Everyone in the company are instantly fond of Arya, especially Shanti (Shraddha Das) who is madly in love with him.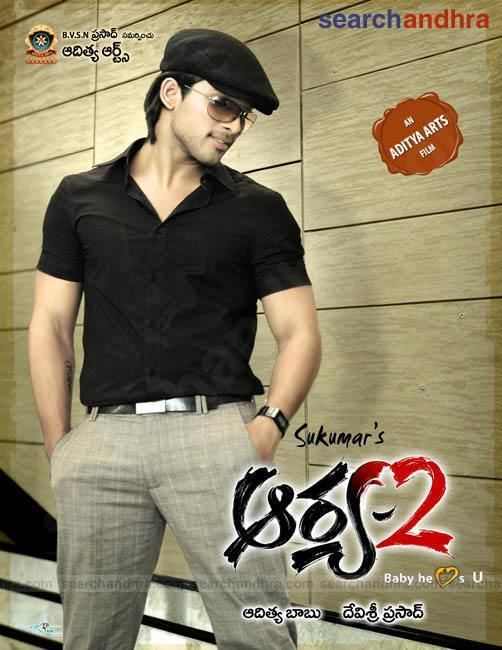 One day, Geetha (Kajal Aggarwal) joins the company and Ajay and Arya both immediately fall in love with her. However, Ajay doesn't express his feelings, but Arya keeps confessing his love to Geetha without anyone knowing about it. Geetha exposes his real character (such as drinking and smoking) in front of the whole staff one day and proves that he isn't "perfect" and has a lot of flaws. Arya proposes to Geetha in front of everyone, including Shanti, and in this frustration, she proposes to Ajay, just to irk Arya and get rid of him.
Ajay isn't satisfied with this and wants to get rid of Arya for good, so crashes his own (Ajay's) car and weaves a story that Arya has crashed him, in hopes that everyone would accuse Arya and he would be fired. At this juncture, Geetha comes to know that Ajay too loves her. Arya removes his facade and arranges Ajay and Geetha's wedding. However on the day of their wedding, Geetha is taken away by her family to her hometown.
Arya decides to bring her back at any cost for Ajay. He is introduced to her family and he stays at her house amid the preparations for the wedding. Due to some feud caused by Arya, the wedding is stopped and Arya is asked to marry Geetha. Arya agrees and justifies this by saying that, had he not accepted, Geetha would be married off to another person, and Ajay can never get her back. After their marriage, Ajay arrives to their town and the trio decide to go away from the place before they could find out that Geetha does not love Arya.
The three of them stay at a hotel and decide that they must forget all of their worries for Geetha and Ajay would be gone and Arya left alone.During this time, Geetha grows closer to Arya and sympathizes with his feelings. Arya plans for the duo to go to America, but Ajay, unbeknownst to Arya, changes the plan for them to go to Australia, for he fears that Arya will somehow stop them from escaping.
As Ajay and Geetha are about to escape, Geetha's father arrives with his entourage and finds them. Ajay is enraged and believes that it is Arya who's called them, but Geetha reveals that she has called them because she believed what they were doing wasn't fair to both Arya and her family, and hoped to talk things out with them instead of betraying their trust. While attempting to stab Ajay, Arya rescues him and get's stabbed instead. Arya is rushed to the hospital where it is seen that Geetha is truly in love with Arya.
At the end, Arya asks Ajay to press a button. Unknowingly, Ajay does so. Suddenly, Arya starts suffocating for the supply of Oxygen is stopped. Geetha is beyond angry at Ajay and slaps him for doing so and Arya says sorry to Ajay. Ajay just smiles and walks out.
Cast
Allu Arjun as Arya
Kajal Aggarwal as Geetha
Navdeep as Ajay
Brahmanandam as Dashavataram
Mukesh Rishi as Raji Reddy
Sayaji Shinde as Kashi Reddy
Ajay as Subbi
Shraddha Das as Shanti
Radha Kumari as Raji Reddy's mother
Devi Charan
Erina Andriana in item number
Soundtrack
The soundtrack and background score were composed by Devi Sri Prasad. The music was released on 1 November 2009 at Rock Heights, Madhapur, Hyderabad. The audio rights of the soundtrack were purchased by Sony Music.It was also recorded in Malayalam and Hindi. The tracks "Ringa Ringa", "Uppenantha Prema" and "My Love Is Gone" topped the music charts. The song "Ringa Ringa" received a cult status. The music of the song was re-used by Devi Sri Prasad in the Salman Khan movie, Ready as "Dhinka Chika".
Critical reception
Oneindia Entertainment gave a review stating "For those who go to watch Allu Arjun film with some expectations, the film would be a true feast. What all one could expect from Allu Arjun"s film could be available in this movie. With the excellent dances and melodious audio, the film would surely be a big hit. The film had all kinds of masala that is needed for a commercial formula film and it would definitely ring the box office and would remain another milestone in Allu Arjun"s career." IndiaGlitz gave a review stating "Arya-2, though not in any way a second edition of that mature predecessor, is nevertheless both interesting and sympathetic. Its greatest asset is the riveting second half. Its biggest drawback is the slowness Arjun's character takes to grow on us. If its intelligence and humour in the second half make it enjoyable, the drabness, tacky comedy and excruciating scenes make it unwatchable in the first half. Thankfully, everything is undone by the second 80 minutes, which you will want to watch again and again" and called it an "Entertaining, on again, off again" film. 123telugu.com gave a review stating "The film redefines the word 'Style'! Allu Arjun is back with a totally new look and style. The entire story is woven around Arya's character. The film has its share of brilliance, especially the scenes between Brahmanandam and his team, conversations between Allu Arjun and Navdeep and the entire episode involving Ajay. Arya-2 is the kind of film which you will either dazzle you or bore you to death, there's no middle way. Either way we end up hallucinating under its influence!" and rated the film 3/5 terming that it "Redefines Style". fullhyderabad.com gave a review stating "As for visuals, Arya 2 is undoubtedly a slickly made production. The overall design is as colourful and as cheerful as the promos have led you to believe, with the title song being one of the smartest portions of the film. For an audience starved of merry-making at the movies, this one could quite be the party whose invitation won't be chucked away so soon" and rated the film 6.5/10.
Release
Arya 2 was released in 1000 screens worldwide if the Malayalam version is included.
Box office
The film collected ₹13 crore (US$2.0 million) Share in its first week, including ₹6.5 crores from Nizam and 1 crore from Visakhapatnam district. But there was a huge drop in the collections in the second week because of the Telangana Agitation. The film was banned in all Telangana regions because of Allu Arjun's relation with Chiranjeevi. Dil Raju, the distributor of Nizam lost about one and a half crores due to the Telangana Agitation.
The movie was dubbed into Malayalam with the same title, and released across Kerala on 5 February 2010 with 100 prints.
Awards
Filmfare Award for Best Female Playback Singer – Telugu - Priya Hemesh - "Ringa Ringa"
Filmfare Award for Best Dance Choreographer - South - Prem Rakshit - Mr. Perfect song.
Best Director - Sukumar
Best Actor - Allu Arjun
Best Music Director - Devi Sri Prasad
Best Male Playback - Baba Sehgal - "Mr. Perfect"
Best Lyricist - Vanamali - "Karigeloga Jeevitam"
References
Arya 2 Wikipedia
(Text) CC BY-SA
Arya 2 IMDb
Arya 2 themoviedb.org