Years active

1958–1970; 1978




Name

Arthur Lipsett





Role

Director




Siblings

Marian







Born

May 13, 1936 (

1936-05-13

)

Montreal, Canada




Occupation

Film director Film editor




Died

May 1, 1986, Montreal, Canada




Movies

Very Nice, Very Nice, 21-87, A Trip Down Memory Lane, Free Fall




Similar People

Theodore Ushev, Colin Low, Chris Robinson, Donald Brittain
21 87 arthur lipsett 1964
Arthur Lipsett (May 13, 1936 – May 1, 1986) was a Canadian avant-garde director of short collage films.
Contents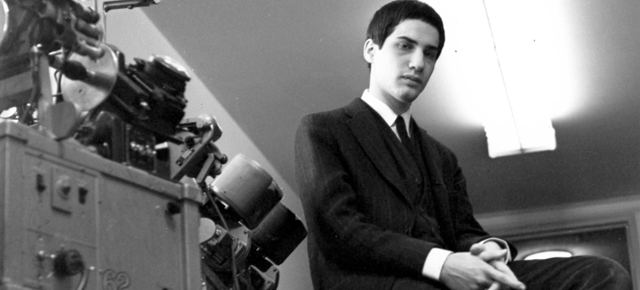 Born in Montreal into a Jewish family, Lipsett saw his mother, an immigrant from Kiev, commit suicide when he was 10 years of age. His father remarried without consulting Arthur and his daughter, Marian. Despite his difficult past, Lipsett excelled as a student at the École des beaux-arts de Montréal, where his mentor, Arthur Lismer, recommended him to the National Film Board of Canada (NFB). Lipsett joined the NFB in 1958 as an editor.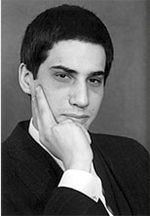 Lipsett's particular passion was sound. He collected pieces of sound from a variety of sources and fit them together to create an interesting auditory sensation. After playing one of these creations to friends, they suggested that Lipsett combine images with the sound collage. The result is a 7-minute-long film Very Nice, Very Nice which was nominated for the Academy Award for Best Short Subject, Live Action Subjects in 1962. Despite not winning the Oscar, this film brought Lipsett considerable praise from critics and directors. Stanley Kubrick was one of Lipsett's fans, writing him to say that the film was "the most imaginative and brilliant uses of the movie screen and soundtrack that I have ever seen." Kubrick also asked him to create a trailer for his upcoming movie Dr. Strangelove. Lipsett declined Kubrick's offer. Kubrick went on to direct the trailer himself; however, Lipsett's influence on Kubrick is clearly visible in the released trailer.
In 1965, Lipsett completed A Trip Down Memory Lane, utilizing newsreel footage from over a fifty-year period, and intended as a kind of cinematic time capsule.
Lipsett's success allowed him some freedom at the NFB, but as his films became more bizarre, this freedom quickly disappeared. In his later years, he suffered from psychological problems that progressed in severity. Lipsett committed suicide in 1986, two weeks before his 50th birthday.
Poet of film arthur lipsett
Influence on George Lucas
Lipsett's meticulous editing and combination of audio and visual montage was both groundbreaking and influential. His film 21-87 was a profound influence on director George Lucas, who stated that it was "the kind of movie I wanted to make — a very off the wall, abstract kind of film." Lucas used thematic approaches from 21–87 in THX 1138, his Star Wars films and also American Graffiti. Lucas has said that his use of the term "The Force" in Star Wars was "an echo of that phrase in 21-87". Lucas never met Lipsett, but tributes to 21–87 appear in several places in Star Wars. For example, the holding cell of Princess Leia in Star Wars Episode IV: A New Hope on the Death Star is cell No. 2187. The reference was continued in the 2015 movie Star Wars: The Force Awakens, with a character named FN-2187.
Works about Lipsett
Lipsett has been the subject of three documentary films. In 2006, a feature-length documentary about Lipsett, Remembering Arthur, was produced by Public Pictures in association with the NFB, Bravo! and TVOntario. The Arthur Lipsett Project: A Dot on the Histomap is a 2007 NFB documentary directed by Eric Gaucher. In 2010, the NFB produced the short animated documentary Lipsett Diaries, directed by Theodore Ushev and written by Chris Robinson.
Amelia Does, a consulting producer on Remembering Arthur, has published the biography Do Not Look Away: The Life of Arthur Lipsett and is a contributing editor for an upcoming anthology of essays about Lipsett's films.
In 2014, the Prism Prize honoured Lipsett by naming a special award in his name. The Lipsett Award is given to influential and innovative music video artists from Canada. It was Lipsett's early sound and image collage work that is said to have been used for years to come, anticipating editing techniques in modern music video.
References
Arthur Lipsett Wikipedia
(Text) CC BY-SA