Occupation

Actor




Height

1.83 m




Role

Actor





Name

Art Malik




Years active

1978–present




Spouse

Gina Rowe (m. 1980)







Full Name

Athar ul-Haque Malik




Born

13 November 1952 (age 70) (

1952-11-13

) Bahawalpur, Pakistan


Children

Keira Jane Malik, Jessica Ul-Haque Malik




Parents

Zaibunisa Ul-Haque Malik, Mazhar Ul-Haque Malik




Movies and TV shows

True Lies, The Living Daylights, The Jewel in the Crown, The Wolfman, Borgia


Similar People

Tia Carrere, Keira Jane Malik, Grant Heslov, Tim Pigott‑Smith, Susan Wooldridge
Riz khan art malik 12 jun 07
Art Malik (born Athar ul-Haque Malik; 13 November 1952) is a Pakistani actor who achieved international fame in the 1980s through his starring and subsidiary roles in assorted British and Merchant Ivory television serials and films. He is especially remembered as the doomed Hari Kumar in The Jewel in the Crown at the outset of his career. He also portrayed Islamic extremist Salim Abu Aziz in True Lies.
Contents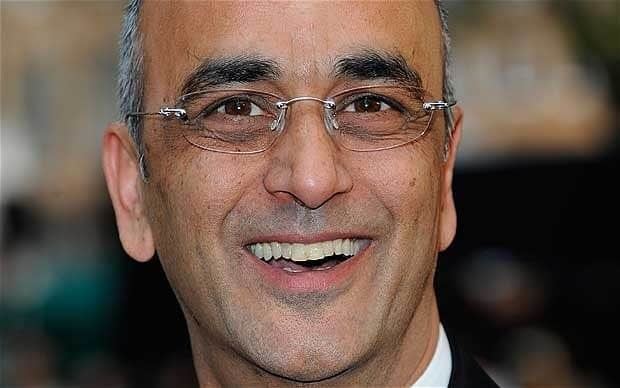 One on one art malik 25 oct 08 part 1
Early life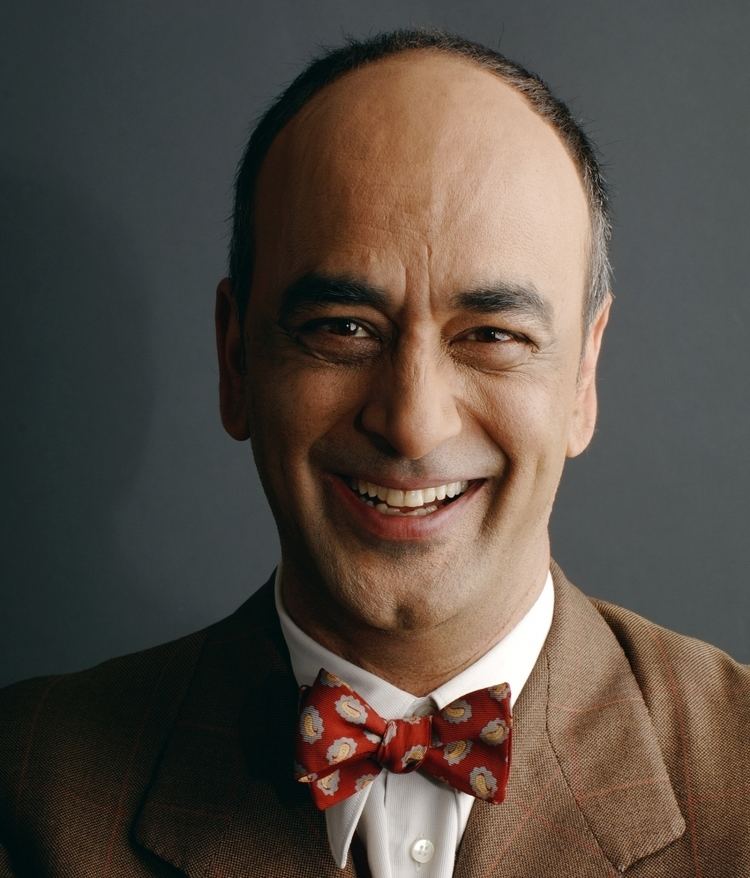 Malik was born Athar ul-Haque Malik in Bahawalpur, Pakistan, the son of Zaibunisa and Mazhar ul-Haque Malik, a Doctor Who would soon qualify as an ophthalmic surgeon in Britain. When his father secured a job as a surgeon in Moorfields Eye Hospital, Malik was brought to London in 1956, aged three, with his four older brothers. At age 10 he was sent to school in Quetta, Balochistan for one year, and then Bec Grammar School, a selective state school in Upper Tooting, London.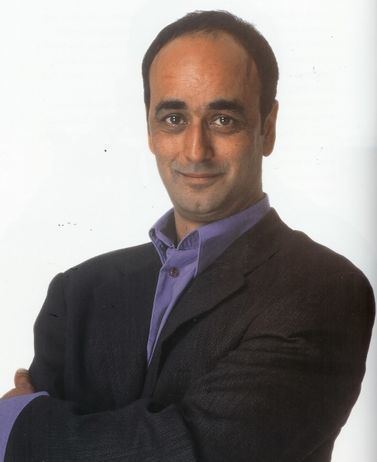 Malik is mildly dyslexic and found academic studies trying; after an unsatisfactory stint of business studies and a term studying acting at the Questors Theatre, he won a scholarship to Guildhall School of Music and Drama. Before long, he was working with the Old Vic and Royal Shakespeare companies, where he played the title role in the Shakespeare play Othello.
Career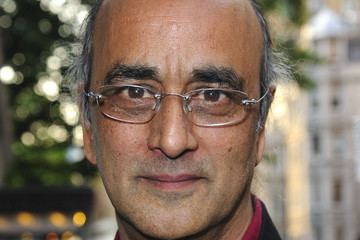 In 1982, five years after leaving the Guildhall, Malik was cast as the doomed young Indian Hari Kumar in the Granada Television production of The Jewel in the Crown, based on Paul Scott's Raj Quartet. During filming, David Lean cast him in his film production of A Passage to India, the two popular and much-praised productions assuring his professional future. He also appeared in a television serialisation of M.M. Kaye's The Far Pavilions. All three were released in 1984.
In 1985, Malik played Julius Court, in The Black Tower by PD James (Anglia Television).
In 1986 he played in the TV film Harem with Omar Sharif and Nancy Travis.
In 1988 Malik apppeared on US television, playing Ved Lahari on the ABC series Hothouse. He had a major role as an Afghani mujahadeen ally of James Bond in the film The Living Daylights (1987).
He played real life murderer Charles Sobhraj in the 1989 Australian television film Shadow of the Cobra.
He appeared as Shamy, an Anglo-Indian petty criminal and con-man in "What Makes Shamy Run?", an episode of the British television series Minder. Additionally, he played Orpheus of the Greek myth Orpheus and Eurydice in an episode of The Storyteller's Greek Myths, directed by Jim Henson and first aired in 1990.
Malik played the role of the son of an Indian mobster in the 1992 film City of Joy.
In 1993 Malik narrated Salman Rushdie's Haroun and the Sea of Stories on BBC television's Jackanory.
In 1994 Malik played Salim Abu Aziz, a stereotypical Islamist, opposite Arnold Schwarzenegger in True Lies. Malik accepted the role, which he described as "a hoot", as he had been 14 months without work and was being pursued by the Inland Revenue for £32,000. He also played an art professor in the 1994 film Uncovered.
Following his appearance in True Lies, Malik was offered several roles in other action movies, but turned them down, later explaining: "I didn't want to do action movies that weren't as good." He instead accepted a role in the British film Clockwork Mice. Malik also became closely associated with Tom Stoppard's 1995 play Indian Ink, creating the role of Nirad in the work's London premiere, and returning to the role for the 1999 American premiere at San Francisco's American Conservatory Theater.
He also played the role of Ramzi Ahmed Yousef in Path to Paradise, a 1997 made-for-TV film about the 1993 World Trade Center bombing. In 1998, he starred in Catherine Cookson's Colourblind.
In 2000, he appeared in the Mystery Theatre series Second Sight, starring Clive Owen as a detective who is losing his vision. Malik appears in the "Hide and Seek" episode as Dr. Faiz Ahmed, the accused murderer of his lover, a violinist named Vicky Inghams (Helen Hathorn).
In 2001, he narrated the television documentary Hajj: The Journey of a Lifetime for British television. He played Zubin Khan in the BBC hospital drama Holby City from 2003 to 2005. Also in 2005 he starred in a television adaptation of the novel The English Harem as Sam, a West London Muslim who owns a restaurant. Martine McCutcheon plays a young working class girl, Tracy, who, against the wishes of her parents and racist ex-boyfriend, becomes one of his three wives.
Malik had a supporting role in the 2010 film The Wolfman. He also appeared in the 2010 and 2012 series of Upstairs Downstairs as Amanjit Singh, secretary to Maud, Lady Holland. In 2011-2013, he played the role of Francesc Gacet in the television series Borgia, directed by Tom Fontana.
Malik also played a Zodangan General in John Carter in 2012.
He also played Milkha Singh's father in the 2013 Hindi film Bhaag Milkha Bhaag, his first appearance in a film produced in India. He worked in another Bollywood movie Mirzya which is directed by Rakeysh Omprakash Mehra. It is the love story of Mirza Sahibaan, a popular tragic love story of Punjab.
In 2014, he played Bunran "Bunny" Latif, a retired Pakistani general in season 4 of Homeland. In 2016, he played rich businessman Eddie Zubayr in series 6 of Cold Feet. He also played the Maharajah in the second series of the acclaimed Channel 4 TV series Indian Summers in 2016.
Personal life
By Malik's own account, the sudden success he enjoyed in 1984 resulted in excessive drinking: "I was surrounded by people who admired me and I took all of that home with me," he said when interviewed in 2003; "I paid lots of attention to my ego, and not enough to my spirit. It was totally unhealthy, like an illness." The result was a strain on his marriage, leading to his wife walking out on him less than ten years later. He also ran up high bills on his credit card, and by 1993 he owed £55,000 to the bank and £32,000 to the Inland Revenue, and was on the verge of being declared bankrupt when he landed the lucrative part of a terrorist in James Cameron's True Lies.
Malik took a major role in fundraising for relief work for victims of the Gujarat earthquake in 2001, and also appeared on the DEC Pakistan Floods Appeal advertisement in 2010. He lives with his wife Gina Rowe, a fellow student at the Guildhall, and whom he married in 1980. They have two daughters, Jessica and Keira. Although from a Muslim background, and having insisted that his character on Holby City should be a Muslim, Malik describes himself as "not a practising Muslim. I'm probably an apostate, and liable for any right-minded Muslim fundamentalist to put me on a list of people to stamp out."
Filmography
Actor
-
Untitled Hannah Simone/ABC Project (TV Movie) (completed)
2020
Man Like Mobeen (TV Series)
as
Khan
- Death Row Records (2023) - Khan
- You Reap What You Sow (2020) - Khan
- This is the Ends (2020) - Khan
- Boys in the Wood (2020) - Khan
- Permanent Exclusion (2020) - Khan
- Moving Food (2020) - Khan
2023
The Little Mermaid
as
Sir Grimsby
2022
The Man Who Fell to Earth (TV Series)
as
Henning Khan
- The Man Who Sold the World (2022) - Henning Khan
- As the World Falls Down (2022) - Henning Khan
- The Pretty Things Are Going to Hell (2022) - Henning Khan
- Cracked Actor (2022) - Henning Khan
2020
Aqsa & the 40Bags (Short)
as
Officer Watkins
2014
Homeland (TV Series)
as
Bunny Latif
- In Full Flight (2020) - Bunny Latif
- F**ker Shot Me (2020) - Bunny Latif
- Catch and Release (2020) - Bunny Latif
- There's Something Else Going On (2014) - Bunny Latif
- Halfway to a Donut (2014) - Bunny Latif
- Redux (2014) - Bunny Latif
- Iron in the Fire (2014) - Bunny Latif
2020
Penance (TV Series)
as
Fr. Tom Hayes
- Episode #1.3 (2020) - Fr. Tom Hayes
- Episode #1.2 (2020) - Fr. Tom Hayes
- Episode #1.1 (2020) - Fr. Tom Hayes
2019
The Feed (TV Series)
as
President Quan
- Episode #1.10 (2019) - President Quan
- Episode #1.9 (2019) - President Quan
- Episode #1.3 (2019) - President Quan
2019
Silent Witness (TV Series)
as
Arthur Pujari
- Betrayal: Part 2 (2019) - Arthur Pujari
- Betrayal: Part 1 (2019) - Arthur Pujari
2019
To the Boats (Short)
as
William Cairns
2018
Doctor Who (TV Series)
as
Ilin
- The Ghost Monument (2018) - Ilin
2018
The Woman in White (TV Mini Series)
as
Erasmus Nash
- Episode #1.5 (2018) - Erasmus Nash
- Episode #1.4 (2018) - Erasmus Nash
- Episode #1.3 (2018) - Erasmus Nash
- Episode #1.2 (2018) - Erasmus Nash
- Episode #1.1 (2018) - Erasmus Nash
2017
The Butterfly (Short)
as
Narrator
2017
Two Black Coffees (Short)
as
The Regular
2017
Bancroft (TV Series)
as
DCS Alan Taheeri
- Episode #1.4 (2017) - DCS Alan Taheeri
- Episode #1.3 (2017) - DCS Alan Taheeri
- Episode #1.2 (2017) - DCS Alan Taheeri
- Episode #1.1 (2017) - DCS Alan Taheeri
2017
Murder on the Orient Express (Podcast Series)
as
Narrator
2017
Doc Martin (TV Series)
as
John Rahmanzai
- Sons and Lovers (2017) - John Rahmanzai
2017
The Escape (Short)
as
Kellan
2017
Sherlock (TV Series)
as
Prison Governor
- The Final Problem (2017) - Prison Governor
2016
Cold Feet (TV Series)
as
Eddie Zubayr
- Episode #6.8 (2016) - Eddie Zubayr
- Episode #6.6 (2016) - Eddie Zubayr
- Episode #6.5 (2016) - Eddie Zubayr
- Episode #6.4 (2016) - Eddie Zubayr
- Episode #6.3 (2016) - Eddie Zubayr
- Episode #6.2 (2016) - Eddie Zubayr
- Episode #6.1 (2016) - Eddie Zubayr
2016
The Infiltrator
as
Akbar Bilgrami
2016
Indian Summers (TV Series)
as
Maharajah
- The Proposal (2016) - Maharajah
- White Gods (2016) - Maharajah
1998
Goodness Gracious Me (TV Series)
as
Various
- India Special (2015)
- Episode #1.4 (1998) - Various
2015
Undercover (TV Series)
as
Raffi
- Episode #1.6 (2015) - Raffi
2015
Arthur & George (TV Mini Series)
as
Rev Shapurji Edalji
- Episode #1.3 (2015) - Rev Shapurji Edalji
- Episode #1.2 (2015) - Rev Shapurji Edalji
- Episode #1.1 (2015) - Rev Shapurji Edalji
2011
Borgia (TV Series)
as
Francesc Gacet
- 1503, Part Two (2014) - Francesc Gacet
- 1502 (2014) - Francesc Gacet
- 1500 (2014) - Francesc Gacet
- 1497 (2014) - Francesc Gacet
- 1498 (2014) - Francesc Gacet
- 1499 (2014) - Francesc Gacet
- 1496 (2014) - Francesc Gacet
- 1495 (2014) - Francesc Gacet
- Who Is Like God? (2013) - Francesc Gacet
- The Seven Sorrows (2013) - Francesc Gacet
- The Assumption (2013) - Francesc Gacet
- Transfiguration (2013) - Francesc Gacet
- A Morality Play (2013) - Francesc Gacet
- The Blessed Trinity (2013) - Francesc Gacet
- Pentecost (2013) - Francesc Gacet
- Ascension (2013) - Francesc Gacet
- Pax Vobiscum (2013) - Francesc Gacet
- Palm Sunday (2013) - Francesc Gacet
- Ash Wednesday (2013) - Francesc Gacet
- The Time of Sweet Desires (2013) - Francesc Gacet
- The Serpent Rises (2011) - Francesc Gacet
- God's Monster (2011) - Francesc Gacet
- The Invasion of Rome (2011) - Francesc Gacet
- Miracles (2011) - Francesc Gacet
- Prelude to an Apocalypse (2011) - Francesc Gacet
- Maneuvers (2011) - Francesc Gacet
- Legitimacy (2011) - Francesc Gacet
- The Bonds of Matrimony (2011) - Francesc Gacet
- Wisdom of the Holy Spirit (2011) - Francesc Gacet
- A Sacred Vow (2011) - Francesc Gacet
- Ondata di calore (2011) - Francesc Gacet
- 1492 (2011) - Francesc Gacet
2013
New Tricks (TV Series)
as
Jonathan Epstein
- The Little Brother (2013) - Jonathan Epstein
2013
Bhaag Milkha Bhaag
as
Sampuran Singh (Milkha Singh's father)
2010
Upstairs Downstairs (TV Series)
as
Mr. Amanjit Singh / Mr. Amanjit
- Somewhere Over the Rainbow (2012) - Mr. Amanjit Singh
- The Last Waltz (2012) - Mr. Amanjit Singh
- All the Things You Are (2012) - Mr. Amanjit Singh
- A Perfect Specimen of Womanhood (2012) - Mr. Amanjit Singh
- The Love That Pays the Price (2012) - Mr. Amanjit Singh
- A Faraway Country About Which We Know Nothing (2012) - Mr. Amanjit Singh
- The Cuckoo (2010) - Mr. Amanjit
- The Ladybird (2010) - Mr. Amanjit
- The Fledgling (2010) - Mr. Amanjit
2012
John Carter
as
Zodangan General
2011
Masterpiece Mystery (TV Series)
as
Sir Bartholomew Strange
- Poirot XI: Three Act Tragedy (2011) - Sir Bartholomew Strange
2011
Everywhere and Nowhere
as
Uncle Mirza
2010
The Nativity (TV Mini Series)
as
Nicolaus
- Part 4 (2010) - Nicolaus
- Part 3 (2010) - Nicolaus
- Part 2 (2010) - Nicolaus
- Part 1 (2010) - Nicolaus
2010
Sex and the City 2
as
Shiekh Khalid
2010
The Road to Vengeance (Short)
2010
Ben Hur (TV Mini Series)
as
Ilderim / Sheikh Ilderim
- Episode #1.2 (2010) - Ilderim
- Episode #1.1 (2010) - Sheikh Ilderim
2010
Poirot (TV Series)
as
Sir Bartholomew Strange
- Three Act Tragedy (2010) - Sir Bartholomew Strange
2009
Hotel (Short)
as
Shahid Mazari
2009
Inspector Lewis (TV Series)
as
Professor Hamid Jassim
- Allegory of Love (2009) - Professor Hamid Jassim
2008
Doctor Who: The Eighth Doctor Adventures (TV Series)
as
Abbot Absolute
- The Skull of Sobek (2008) - Abbot Absolute (voice)
2008
Dean Spanley
as
Swami Nala Prash
2008
10 Days to War (TV Mini Series)
as
Abdul Aziz Al-Hakim
- $100 Coffee (2008) - Abdul Aziz Al-Hakim
2006
Nina's Heavenly Delights
as
Raj Khanna
2006
The Path to 9/11 (TV Mini Series)
as
Colonel Raymond Malik
- Episode #1.2 (2006) - Colonel Raymond Malik
- Episode #1.1 (2006) - Colonel Raymond Malik
2006
Dalziel and Pascoe (TV Series)
as
Aahil Khan
- A Death in the Family: Part 2 (2006) - Aahil Khan
- A Death in the Family: Part 1 (2006) - Aahil Khan
2006
The Gil Mayo Mysteries (TV Mini Series)
as
Marcus Illingworth
- Late of This Parish (2006) - Marcus Illingworth
2005
The English Harem (TV Movie)
as
Saaman "Sam" Sahar
2003
Holby City (TV Series)
as
Zubin Khan
- Days of Repentance (2005) - Zubin Khan
- All the Perfumes of Arabia (2005) - Zubin Khan
- Family Planning (2005) - Zubin Khan
- Great Expectations (2005) - Zubin Khan
- View from the Sideline (2005) - Zubin Khan
- Thinking Outside the Box (2005) - Zubin Khan
- Dignity (2005) - Zubin Khan
- Soft Centred (2005) - Zubin Khan
- Best Laid Plans (2005) - Zubin Khan
- Home Is Where the Hurt Is (2005) - Zubin Khan
- Ostrich Mode (2005) - Zubin Khan
- Rat Race (2005) - Zubin Khan
- If It Ain't Broke (2005) - Zubin Khan
- Patience (2005) - Zubin Khan
- Love, Life and Loss (2005) - Zubin Khan
- Something in the Air (2005) - Zubin Khan
- No Pain, No Gain- (2005) - Zubin Khan
- Damage Limitation (2005) - Zubin Khan
- Not Just a River in Egypt (2005) - Zubin Khan
- It's Kinda Rock 'n' Roll (2005) - Zubin Khan
- The Honeymoon Is Over (2005) - Zubin Khan
- Shock to the Heart (2005) - Zubin Khan
- Be Careful What You Wish For (2005) - Zubin Khan
- Awakenings (2005) - Zubin Khan
- Another Car Wreck (2005) - Zubin Khan
- Chain Reaction (2005) - Zubin Khan
- Stick or Twist (2005) - Zubin Khan
- Thin Ice (2005) - Zubin Khan
- War and Peace (2005) - Zubin Khan
- Overload (2005) - Zubin Khan
- Braver Soul Than I (2004) - Zubin Khan
- Win Some, Lose Some (2004) - Zubin Khan
- Best Intentions (2004) - Zubin Khan
- Great Expectations (2004) - Zubin Khan
- Wants and Needs (2004) - Zubin Khan
- A Knight's Tale (2004) - Zubin Khan
- Time Waits for No Man (2004) - Zubin Khan
- Thicker Than Water (2004) - Zubin Khan
- Smoke and Mirrors (2004) - Zubin Khan
- Truth Will Out (2004) - Zubin Khan
- One More Chance (2004) - Zubin Khan
- Hard Lesson to Learn (2004) - Zubin Khan
- Under the Thumb (2004) - Zubin Khan
- While the Cat's Away- (2004) - Zubin Khan
- Conflict of Interest (2004) - Zubin Khan
- Deception (2004) - Zubin Khan
- Letting Go (2004) - Zubin Khan
- Holding On (2004) - Zubin Khan
- We'll Meet Again (2004) - Zubin Khan
- Striking a Chord (2004) - Zubin Khan
- If You Can't Do the Time- (2004) - Zubin Khan
- The Eleventh Commandment (2004) - Zubin Khan
- Out of Control (2004) - Zubin Khan
- Night Fever (2004) - Zubin Khan
- In the Line of Fire (2004) - Zubin Khan
- When Lightning Strikes Twice (2004) - Zubin Khan
- Past Caring (2004) - Zubin Khan
- Pastures New (2004) - Zubin Khan
- Under Pressure (2004) - Zubin Khan
- The Heart of the Matter (2004) - Zubin Khan
- Honour Thy Father (2004) - Zubin Khan
- Protection (2004) - Zubin Khan
- What He Would Have Wanted (2004) - Zubin Khan
- You Can Choose Your Friends- (2004) - Zubin Khan
- The Buck Stops Here (2004) - Zubin Khan
- A Twist of Fate (2004) - Zubin Khan
- All the King's Men- (2004) - Zubin Khan
- Never Can Say Goodbye (2003) - Zubin Khan
- In the Bleak Mid Winter (2003) - Zubin Khan
- Full Circle (2003) - Zubin Khan
- Sixty Minutes (2003) - Zubin Khan
- Understanding (2003) - Zubin Khan
- The Devil You Know (2003) - Zubin Khan
- Know When to Fold (2003) - Zubin Khan
- Trick or Treat (2003) - Zubin Khan
- End of the Line (2003) - Zubin Khan
- Read My Lips (2003) - Zubin Khan
- Façade (2003) - Zubin Khan
- Accidents Will Happen (2003) - Zubin Khan
- Just Getting By (2003) - Zubin Khan
- Love Nor Money (2003) - Zubin Khan
- A Friend in Need (2003) - Zubin Khan
- All That You Leave Behind (2003) - Zubin Khan
- To Err Is Human (2003) - Zubin Khan
- House of Cards (2003) - Zubin Khan
- On the Inside (2003) - Zubin Khan
- Home (2003) - Zubin Khan
- Carpe Diem (2003) - Zubin Khan
- The Parent Trap (2003) - Zubin Khan
- Eyes Wide Open (2003) - Zubin Khan
- Crossing the Line (2003) - Zubin Khan
- Loss of Faith (2003) - Zubin Khan
- Can't Always Get What You Want (2003) - Zubin Khan
- Private Lives (2003) - Zubin Khan
2003
Roger Roger (TV Series)
- Thank God It Wasn't Boat Race Day (2003)
2003
Tempo
as
George Maldonado
2003
Messiah 2: Vengeance Is Mine (TV Mini Series)
as
DCS Emerson
- Episode #1.2 (2003) - DCS Emerson
- Vengeance is Mine: Part 1 (2003) - DCS Emerson
2002
Murder in Mind (TV Series)
as
Paul Asher
- Flashback (2002) - Paul Asher
2002
Fun at the Funeral Parlour (TV Series)
as
Duke of Hypnotism
- A Pocket Full of Gravel (2002) - Duke of Hypnotism
2002
Out Done (Short)
as
Inspector Harrison
2001
Tabloid
as
Philip Radcliffe
2001
The Real Shirley Bassey (TV Movie documentary)
as
Narrator
2001
Messiah (TV Mini Series)
as
D.C.S. Emerson
- The Reckoning (2001) - D.C.S. Emerson
- The First Killings (2001) - D.C.S. Emerson
2001
Hotel! (TV Movie)
as
Radochek Zeigler
2000
Second Sight: Hide and Seek (TV Movie)
as
Faiz Ahmed
2000
In the Beginning (TV Mini Series)
as
Rameses II
- Part II (2000) - Rameses II
- Part I (2000) - Rameses II
1999
Life Support (TV Series)
as
Dr. Kamran Blake
- The Undiscovered Country (1999) - Dr. Kamran Blake
- Soul and Conscience (1999) - Dr. Kamran Blake
- Playing God (1999) - Dr. Kamran Blake
- The Price of Love (1999) - Dr. Kamran Blake
- Trust (1999) - Dr. Kamran Blake
- Where Angels Fear to Tread (1999) - Dr. Kamran Blake
1999
The Seventh Scroll (TV Mini Series)
as
Taita
- Part Three (1999) - Taita
- Part Two (1999) - Taita
- Part One (1999) - Taita
1999
Cleopatra (TV Mini Series)
as
Olympos
- Part 2 (1999) - Olympos
- Part 1 (1999) - Olympos
1999
Vicious Circle (TV Movie)
as
Harrison
1998
Unfinished Business (TV Series)
as
Tam
- Episode #2.5 (1999) - Tam
- Episode #2.3 (1999) - Tam
- Episode #2.2 (1999) - Tam
- Episode #2.1 (1999) - Tam
- Episode #1.6 (1998) - Tam
- Episode #1.4 (1998) - Tam
- Episode #1.2 (1998) - Tam
1998
Colour Blind (TV Mini Series)
as
Hassan
- Episode #1.3 (1998) - Hassan
- Episode #1.2 (1998) - Hassan
1998
Side Streets
as
Bipin Raj
1998
Big Women (TV Mini Series)
as
Jemal
- Well, I'm Sorry (1998) - Jemal
1997
Path to Paradise: The Untold Story of the World Trade Center Bombing (TV Movie)
as
Ramzi Ahmed Yousef
1997
Turning World (TV Series)
as
Shams
- Episode #1.3 (1997) - Shams
- Episode #1.2 (1997) - Shams
- Episode #1.1 (1997) - Shams
1997
Booty Call
as
Akmed (uncredited)
1996
Peak Practice (TV Series)
as
Mr. Hussain
- Heart and Soul (1996) - Mr. Hussain
1996
Kavanagh QC (TV Series)
as
Ashok Prasad QC
- Job Satisfaction (1996) - Ashok Prasad QC
1995
A Kid in King Arthur's Court
as
Lord Belasco
1994
The Wimbledon Poisoner (TV Mini Series)
as
Karim Jackson
- Episode #1.2 (1994) - Karim Jackson
- Episode #1.1 (1994) - Karim Jackson
1993
Young at Heart (Video short)
1993
Age of Treason (TV Movie)
as
Pertinax
1993
Jackanory (TV Series)
as
Storyteller
- Haroun and the Sea of Stories: Part 5 - Haroun Wish (1993) - Storyteller
- Haroun and the Sea of Stories: Part 4 - Shadow Warriors (1993) - Storyteller
- Haroun and the Sea of Stories: Part 3 - The Spy's Story (1993) - Storyteller
- Haroun and the Sea of Stories: Part 2 - An Iff and a Butt (1993) - Storyteller
- Haroun and the Sea of Stories: Part 1 - The Shah of Blah (1993) - Storyteller
1992
Covington Cross (TV Series)
as
Salim
- Revenge (1992) - Salim
1992
Year of the Comet
as
Nico
1992
City of Joy
as
Ashok Ghatak
1991
The Storyteller: Greek Myths (TV Series)
as
Orpheus
- Orpheus & Eurydice (1991) - Orpheus
1990
Boon (TV Series)
as
Alex Cavendish
- The Tender Trap (1990) - Alex Cavendish
1990
Cluedo (TV Series)
as
Bernard Kirkbride
- A Fête Worse Than Death (1990) - Bernard Kirkbride
1990
Stolen (TV Series)
as
Salim
- Episode #1.6 (1990) - Salim
- Episode #1.5 (1990) - Salim
- Episode #1.4 (1990) - Salim
- Episode #1.3 (1990) - Salim
- Episode #1.2 (1990) - Salim
- Episode #1.1 (1990) - Salim
1989
Shadow of the Cobra (TV Mini Series)
as
Charles Sobhraj
- Episode #1.2 (1989) - Charles Sobhraj
- Episode #1.1 (1989) - Charles Sobhraj
1989
After the War (TV Mini Series)
as
Jerome Leblanc
- Final Demands (1989) - Jerome Leblanc
- Winds of Change (1989) - Jerome Leblanc
1988
Hothouse (TV Series)
as
Dr. Ved Lahari
- 'Love and Taxes' (1988) - Dr. Ved Lahari
- His Mother (1988) - Dr. Ved Lahari
- Nancy: Part 2 (1988) - Dr. Ved Lahari
- Nancy: Part 1 (1988) - Dr. Ved Lahari
- The Actress (1988) - Dr. Ved Lahari
- The Subject of Sex (1988) - Dr. Ved Lahari
- The Good Family (1988) - Dr. Ved Lahari
1987
The Living Daylights
as
Kamran Shah
1986
Death Is Part of the Process (TV Movie)
as
Indres
1986
Telephone Behaviour: The Power and the Perils (Video short)
1986
The Deadly Recruits (TV Movie)
as
Farouk
1986
West of Paradise (TV Movie)
as
Sam McBride
1986
Harem (TV Movie)
as
Tarik Pasha
1985
The Black Tower (TV Mini Series)
as
Julius Court
- Episode #1.6 (1985) - Julius Court
- Episode #1.5 (1985) - Julius Court
- Episode #1.4 (1985) - Julius Court
- Episode #1.3 (1985) - Julius Court
- Episode #1.2 (1985) - Julius Court
1984
A Passage to India
as
Ali
1984
Minder (TV Series)
as
Shamy
- What Makes Shamy Run? (1984) - Shamy
1984
The Jewel in the Crown (TV Mini Series)
as
Hari Kumar
- The Division of the Spoils (1984) - Hari Kumar
- Pandora's Box (1984) - Hari Kumar
- Regimental Silver (1984) - Hari Kumar
- Questions of Loyalty (1984) - Hari Kumar
- The Bibighar Gardens (1984) - Hari Kumar
- Crossing the River (1984) - Hari Kumar
1984
The Far Pavilions (TV Mini Series)
as
Zarin
- Part Three: Wally and Anjuli (1984) - Zarin
- Part One: Return to India (1984) - Zarin
1983
Chessgame (TV Series)
as
Farouk
- Digging Up the Future (1983) - Farouk
1983
Bergerac (TV Series)
as
Ravi
- A Miracle Every Week (1983) - Ravi
1982
The Gentle Touch (TV Series)
as
Turk
- Be Lucky Uncle (1982) - Turk
1981
Crown Court (TV Series)
as
Aziz Ul Haque
- Freedom to Incite: Part 1 (1981) - Aziz Ul Haque
1980
Richard's Things
as
Dr. Mustag (as Athar Malik)
1979
Arabian Adventure
as
Mamhoud (as Athar Malik)
1979
ITV Playhouse (TV Series)
as
Dave
- The Reaper (1979) - Dave (as Athar Malik)
1978
The Professionals (TV Series)
as
Doctor in Hospital / Doctor
- Rogue (1978) - Doctor in Hospital (as Athar Malik)
- The Rack (1978) - Doctor (uncredited)
1978
Mixed Blessings (TV Series)
as
Fred
- The Loneliness of the Long Term Unemployed (1978) - Fred (as Athar Malik)
Producer
2011
Ghosted (executive producer)
Thanks
2021
She Will (special thanks)
Self
2018
Goodness Gracious Me - 20 Years Innit! (TV Movie)
as
Self - Narrator
2005
The Wright Stuff (TV Series)
as
Self - Guest Panelist / Guest Panelist
- Episode #17.31 (2012) - Self - Guest Panelist
- Episode dated 30 September 2005 (2005) - Guest Panelist
2011
Loose Women (TV Series)
as
Self
- Episode #15.225 (2011) - Self
2011
Daybreak (TV Series)
as
Self
- Episode dated 23 June 2011 (2011) - Self
2010
Dispatches (TV Series documentary)
as
Narrator
- City of Fear (2010) - Narrator (voice)
2009
Justice on the Grass (Documentary short)
as
Narrator
2008
The Story of the Costume Drama (TV Series documentary)
as
Self
- The Greatest Stories Ever Told (2008) - Self
2008
Seven Wonders of the Muslim World (TV Series documentary)
as
Narrator (voice)
2008
Casting a Classic (Video short)
as
Self
2007
Jackanory Junior (TV Series)
as
Self - Storyteller
- Fig's Giant (2007) - Self - Storyteller
2006
Question Time (TV Series)
as
Self
- Episode dated 23 February 2006 (2006) - Self
2005
The Paul O'Grady Show (TV Series)
as
Self
- Episode #3.72 (2005) - Self
2005
ITV 50 Greatest Shows (TV Special)
as
Self
2005
The Heaven and Earth Show (TV Series)
as
Self
- Episode dated 30 January 2005 (2005) - Self
2003
Trouble at the Top (TV Series documentary)
as
Self - Narrator
- A New Menu (2003) - Self - Narrator (voice)
2002
The British Empire in Colour (TV Mini Series documentary)(voice)
2001
The Kumars at No. 42 (TV Series)
as
Self
- Episode #1.4 (2001) - Self
2001
Hajj: The Journey of a Lifetime (TV Movie documentary)
as
Narrator
1999
Natural World (TV Series documentary)
as
Self - Narrator
- The Man-Eaters of Tsavo (1999) - Self - Narrator (voice)
1996
Secrets of Lost Empires II (TV Mini Series documentary)
as
Narrator
1995
Guru Busters (TV Movie documentary)
as
Narrator
1994
The Making of 'True Lies' (TV Movie documentary)
as
Self
1991
Backstage at Masterpiece Theatre (TV Special)
as
Self
1988
Gran premio internazionale della TV (TV Series)
as
Self - Winner
- 5th Edition (1988) - Self - Winner
1985
Wogan (TV Series)
as
Self
- Episode #7.99 (1987) - Self
- Episode #6.113 (1986) - Self
- Episode #5.29 (1985) - Self
1987
James Bond: Licence to Thrill (TV Movie documentary)
as
Self
Archive Footage
2020
Minty Comedic Arts (TV Series)
as
Self
- 10 Things You Didn't Know About True Lies (2020) - Self
2012
Special Collector's Edition (TV Series)
as
Salim Abu Aziz
- Mentiras arriesgadas (2012) - Salim Abu Aziz
2007
The Story of Jackanory (TV Movie documentary)
as
Self - 'Jackanory' Storyteller
2002
Bond Girls Are Forever (TV Movie documentary)
as
Kamran Shah (uncredited)
1995
True Lies (Video Game)
as
Salim Abu Aziz
References
Art Malik Wikipedia
(Text) CC BY-SA