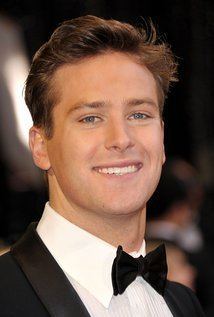 Hammer was born in Los Angeles, California. His mother, Dru Ann (née Mobley), is a former bank loan officer, and his father, Michael Armand Hammer, owns several businesses, including Knoedler Publishing and Armand Hammer Productions (a film/television production company). He has a younger brother, Viktor.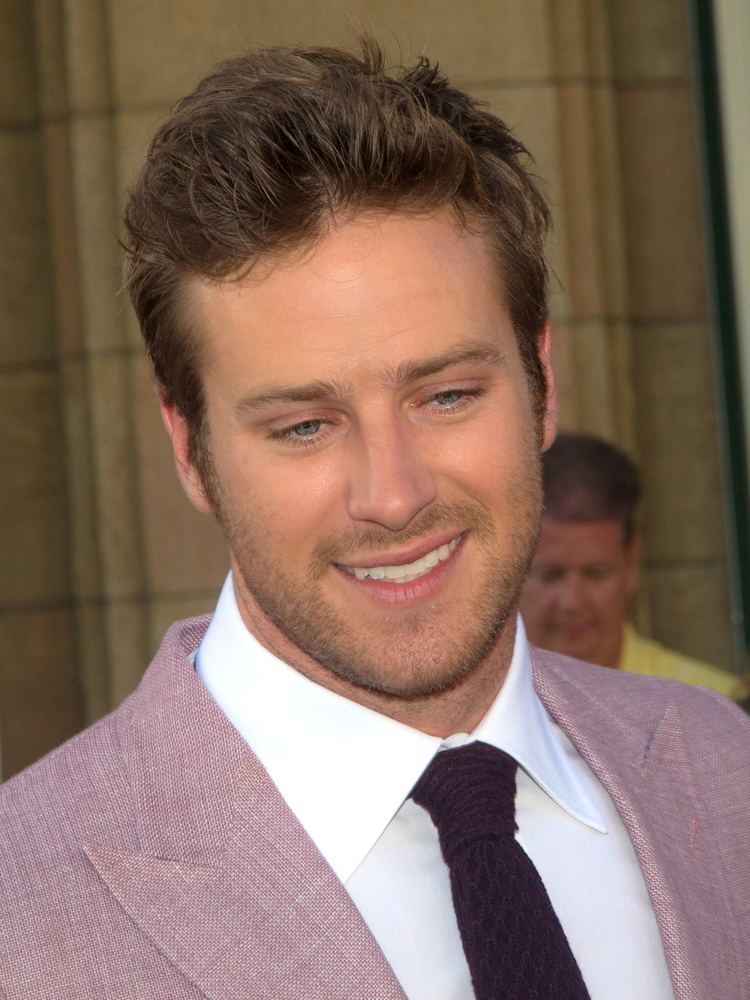 Hammer's paternal great-grandfather was oil tycoon and philanthropist Armand Hammer. Armand's own parents were Russian Jewish immigrants, and Armand's father, Julius Hammer, who was from Odessa, Ukraine, "founded the Communist Party in New York." Armie's paternal great-grandmother was Russian-born actress and singer Olga Vadimovna Vadina (aka Von Root), the daughter of a tsarist general.
His paternal grandmother was from Texas, while his mother's family is from Tulsa, Oklahoma. Armie has described his background as "half Jewish". In 2013, genealogical research by staff members of Ancestry.com stated that one of Hammer's eight times great-grandfathers was the Cherokee chief Kanagatucko.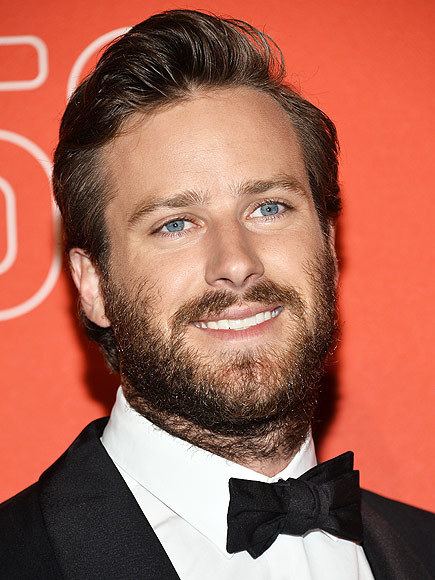 Hammer lived in the Dallas enclave of Highland Park for several years. When he was seven, his family moved to the Cayman Islands, where they lived for five years, and then settled back in Los Angeles. He attended Faulkner's Academy in Governor's Harbour, Grace Christian Academy in the Cayman Islands (a school founded by his father), and later went to Los Angeles Baptist High School in the San Fernando Valley. He dropped out of high school in eleventh grade to pursue an acting career. Subsequently, he took college courses.
After appearing in the television series Veronica Mars, Gossip Girl, Reaper and Desperate Housewives, Hammer played the Christian evangelist Billy Graham in Billy: The Early Years, which premiered in October 2008. The film garnered Hammer a "Faith and Values Award" nomination in the Grace Award category, which is awarded for the Most Inspiring Performance in Movie or Television by Mediaguide, an organization which provides movie reviews from a Christian perspective. He played Harrison Bergeron in 2081, based on the short story of the same name by author Kurt Vonnegut, which premiered at the Seattle International Film Festival.
In 2007, Hammer was hand-picked by filmmaker George Miller, after a long search, to star in Justice League: Mortal as Batman/Bruce Wayne. The film was to be directed by Miller, but he left the project.
In 2010, Hammer co-starred in David Fincher's The Social Network, about the creation of Facebook. He portrayed the identical twins Cameron and Tyler Winklevoss, with Josh Pence, using CGI. Hammer stated that he had to learn how to row on both sides of a boat in order to play the twins, who are rowing champions.
His next role was in Clint Eastwood's J. Edgar, a drama about J. Edgar Hoover. He co-starred with Julia Roberts and Lily Collins in Mirror Mirror (2012), playing Prince Andrew Alcott. In January 2012, he voiced the Winklevoss twins in an episode of The Simpsons titled "The D'oh-cial Network".
Hammer played the Lone Ranger, alongside Johnny Depp as Tonto, in the 2013 adaptation of the radio and film serials. In 2015, he starred in director Guy Ritchie's film adaptation (The Man from U.N.C.L.E.) of the 1960s TV show The Man from U.N.C.L.E., playing Illya Kuryakin, opposite Henry Cavill. Hammer also played the character of Sam Turner in the 2016 film The Birth of a Nation. In this controversial film he co stars with Nate Parker and Preston L. Holmes. In January 2016, it was revealed that since 2013, Hammer was in contact with the family of the infamous drug lord Edgar Valdez "La Barbie" and secured the rights to film the life story of the cartel leader.
Also in 2016, Hammer had a role in the ensemble of Tom Ford's film Nocturnal Animals, starred as Ord in the action film Free Fire, written and directed by Ben Wheatley, and played the protagonist, Mike Stevens, in the film Mine.
Hammer next played Oliver in Call Me By Your Name, starring opposite Timothée Chalamet and Michael Stuhlbarg. The film, an adaptation of an André Aciman novel of the same name, was directed by Luca Guadagnino, began filming in May 2016, and premiered at Sundance in 2017. Also in 2017, he voiced Jackson Storm, the main antagonist, in Disney-Pixar's film Cars 3.
In a 2008 interview, Hammer stated, regarding his religious beliefs, "I have my own spiritual life, and I value it very much".
Hammer married television personality Elizabeth Chambers on May 22, 2010. Their wedding was featured in the January 2011 issue of Town & Country. The two were introduced by Hammer's friend, artist Tyler Ramsey. They have two children, a daughter born in 2014, and a son born in 2017.
In 2012, Hammer said that "for all intents and purposes," his parents disowned him when he dropped out of high school and began acting, but have since become supportive of him and proud of his work.