Population

348,783 (2010)

Mayor

Viktor Pavlenko




Colleges and Universities

Northern (Arctic) Federal University, Arkhangelsk State Technical University, Northern State Medical University, Arkhangelsk Marine College



Arkhangelsk (Russian: ; ), sometimes Archangel, is a city and the administrative center of Arkhangelsk Oblast, in the north of European Russia. It lies on both banks of the Northern Dvina River near its exit into the White Sea. The city spreads for over 40 kilometers (25 mi) along the banks of the river and numerous islands of its delta. Arkhangelsk was the chief seaport of medieval Russia until 1703. A 1,133-kilometer (704 mi) long railway goes from Arkhangelsk to Moscow via Vologda and Yaroslavl. The city is also served by the Talagi Airport and a smaller Vaskovo Airport. Population: 348,783?(2010 Census); 356,051?(2002 Census); 415,921?(1989 Census).
Contents
Map of Arkhangelsk
Goldeneye 007 reloaded playthrough part 1 arkhangelsk dam
History
The area where Arkhangelsk is situated was known to the Vikings as Bjarmaland. Ohthere of Halogaland told from his travels circa 890 of an area by a river and the White Sea with many buildings. This was probably the place later known as Arkhangelsk. According to Snorri Sturluson, there was a Viking raid on this area in 1027, led by Thorir Hund.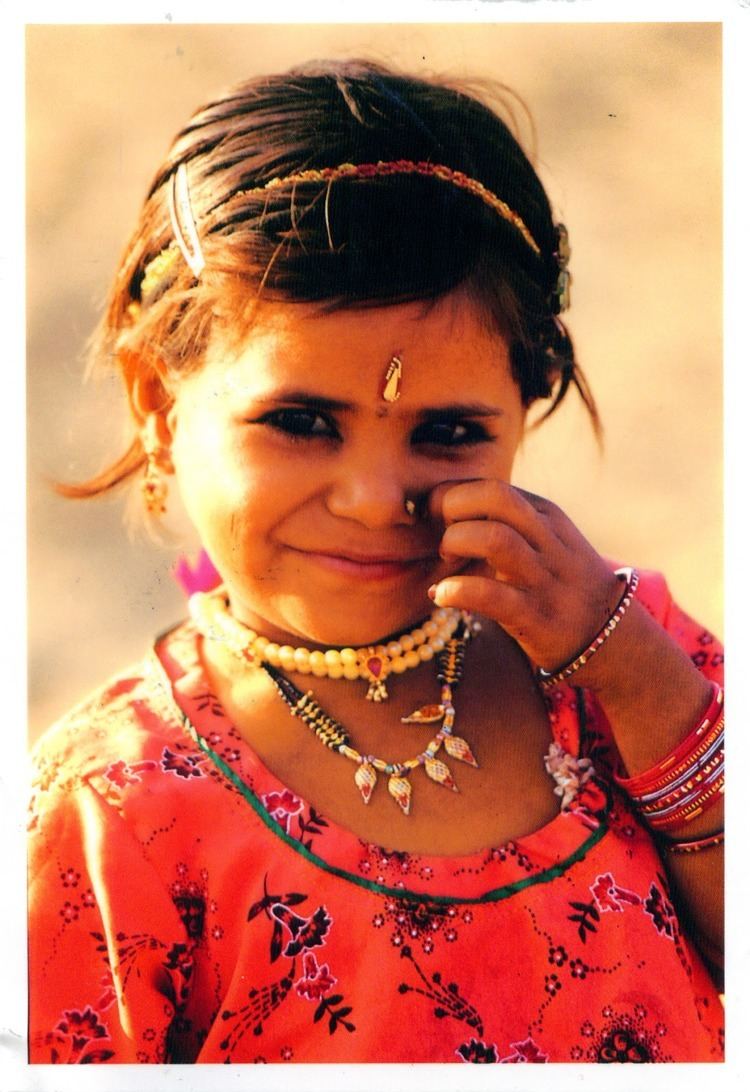 In 1989, an unusually impressive silver treasure was found by the mouth of Dvina, right next to present-day Arkhangelsk. It was probably buried in the beginning of the 12th century, and contained articles that may have been up to two hundred years old at that time.
Most of the findings were made up by a total of 1.6 kilograms (3.5 lb) of silver, many of them coins. Jewelry and pieces of jewelry come from Russia or neighboring areas. The majority of the coins were German, but there was also a smaller number of Kufan, English, Bohemian, Hungarian, Danish, Swedish and Norwegian coins.
It is hard to place this find historically until further research is completed. There are at least two possible interpretations. It may be a treasure belonging to the society outlined by the Norse source material. Generally such finds, whether from Scandinavia, the Baltic area, or Russia, are closely tied to well-established agricultural societies with considerable trade activity.
Alternatively, like the Russian scientists who published the find in 1992, one may see it as evidence of a stronger case of Russian colonization than previously thought.
Economy
Nordavia (formerly Aeroflot Nord) airline has its head office on the grounds of the Talagi Airport in Arkhangelsk.
Culture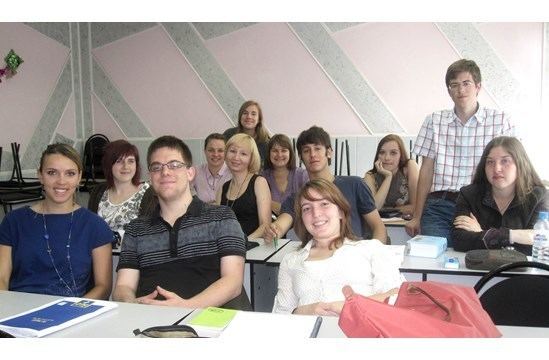 Mikhail Lomonosov came from a Pomor village near Kholmogory. A monument to him was installed to a design by Ivan Martos in 1829. A monument to Peter the Great was designed by Mark Antokolsky in 1872 and installed in 1914.
After its historic churches were destroyed during Joseph Stalins rule, the citys main extant landmarks are the fort-like Merchant Yards (1668–1684) and the New Dvina Fortress (1701–1705). The Assumption Church on the Dvina embankment (1742–1744) was rebuilt in 2004.
In 2008, it was decided that the citys cathedral, dedicated to the Archangel Michael, which had been destroyed under the Soviets, would be rebuilt. The foundation stone was laid in November 2008 by the regional Bishop Tikhon. As of 2015, the walls are nearing completion, and the cathedral, situated near the citys main bus station and river port, is expected to be completed and consecrated in 2017.
Another remarkable structure is the Arkhangelsk TV Mast, a 151-meter (495 ft) tall guyed mast for FM-/TV-broadcasting built in 1964. This tubular steel mast has six crossbars equipped with gangways, which run in two levels from the mast structure to the crossbars. On these crossbars there are also several antennas installed (image).
An unusual example of local "vernacular architecture" was the so-called Sutyagin house. This thirteen-story, 44-meter (144 ft) tall residence of the local entrepreneur Nikolay Petrovich Sutyagin was reported to be the worlds, or at least Russias, tallest wooden house. Constructed by Mr. Sutyagin and his family over the course of fifteen years (starting in 1992), without formal plans or a building permit, the structure deteriorated while Mr. Sutyagin spent a few years in prison on racketeering charges. In 2008, it was condemned by the city as a fire hazard, and the courts ordered it to be demolished by February 1, 2009. On December 26, 2008, the tower was pulled down, and the remainder of the building was dismantled manually by early February 2009.
The cultural life of Archangelsk includes:
The Archangelsk Lomonosov Drama Theater
Arkhangelsk Philarmonia
Arkhangelsk Youth Theater
Arkhangelsk Oblast Museum
Arkhangelsk Art Museum
Stepan Pisakhov Museum
References
Arkhangelsk Wikipedia
(Text) CC BY-SA
(,)http://tmora.org/wp-content/uploads/2011/06/hl_costume_sarafan_vologda1_close-683x1024.jpg(,)http://1.bp.blogspot.com/-VnHAGcCqctU/U_Bw_wUypfI/AAAAAAAAVUk/vdfINt0vn44/s1600/INDIA%252B-%252BRajasthan%252B-%252BGIRL.jpg(,)https://iconreader.files.wordpress.com/2011/08/eatly17c_sanczosima-and-savva.jpeg%3Fw%3D600(,)http://upload.wikimedia.org/wikipedia/commons/6/6c/Old_Bulgarian_Alphabet.png(,)http://moivklad.ru/i/moivklad.ru/deposit_img/af6af016ee0c167327ede68376c3afa3.jpg
(,)http://russiatrek.org/images/photo/arkhangelsk-russia-oblast-landscape.jpg(,)http://russiatrek.org/images/photo/arkhangelsk-oblast-nature.jpg(,)http://russiatrek.org/images/photo/arkhangelsk-oblast-lake.jpg(,)http://www.bpan.fi/wp-content/uploads/2013/11/-%25D0%25BB%25D0%25B5%25D1%2581%25D0%25B0-%25D0%2590%25D1%2580%25D1%2585%25D0%25B0%25D0%25BD%25D0%25B3%25D0%25B5%25D0%25BB%25D1%258C%25D1%2581%25D0%25BA%25D0%25BE%25D0%25B9-%25D0%25BE%25D0%25B1%25D0%25BB%25D0%25B0%25D1%2581%25D1%2582%25D0%25B8_%25D0%2594%25D0%25B5%25D0%25BD%25D0%25B8%25D1%2581-%25D0%2594%25D0%25BE%25D0%25B1%25D1%2580%25D1%258B%25D0%25BD%25D0%25B8%25D0%25BD-e1383811001411.jpg(,)http://eshkolnikov.com.optimus.mtw.ru/wp-content/gallery/arkhangelsk/IGates.jpg(,)http://www.bpan.fi/wp-content/gallery/russia/4.jpg(,)http://thumbs.dreamstime.com/z/river-landscape-summer-view-vychegda-solvychegodsk-arkhangelsk-region-russia-45395898.jpg(,)http://www.bpan.fi/wp-content/uploads/2015/01/Arkhangelsk_spruce_forest-500x375.jpg(,)http://previews.123rf.com/images/muhor/muhor1501/muhor150100010/35827387-Rustic-winter-landscape-with-a-chapel-Chapel-of-Our-Lady-of-Tikhvin-Village-Klopovskaya-Mishin-Velsk-Stock-Photo.jpg(,)http://upload.wikimedia.org/wikipedia/commons/4/48/Arkhangelskaia_oblast_Plesetskiy_Raion.JPG(,)http://www.eng.geogr.msu.ru/practics/stations/arkhangelsk/arkh_3.jpg
(,)http://barentsobserver.com/sites/barentsobserver.com/files/styles/grid_8/public/main/articles/l1030711.jpg%3Fitok%3DFYLUDpa8(,)http://barentsobserver.com/sites/barentsobserver.com/files/styles/gallery_image/public/arkhangelsk_havn.jpg%3Fitok%3DiHS0AGP9(,)http://barentsobserver.com/sites/barentsobserver.com/files/images/articles/Arkhangelsk_Street_Autumn_550x349_0.jpg(,)http://cdn2.vtourist.com/19/1675229-Pizzeria_Arkhangelsk.jpg(,)http://gotoarkhangelsk.ru/pic/objects/219f8dc400f6ca83aaa022cefea0e409.jpg(,)http://gotoarkhangelsk.ru/pic/objects/d43f27e2d7b96a24249d9691c43e24ea.jpg(,)http://www.jllproperty.com/Assets/images/orig/541708.jpeg(,)https://hepibooka.files.wordpress.com/2014/12/img_1263.jpg%3Fw%3D570%26h%3D428(,)http://media-cdn.tripadvisor.com/media/photo-s/01/3e/f1/84/arhangelsk-norte-de-russia.jpg(,)http://barentsobserver.com/sites/barentsobserver.com/files/styles/grid_8/public/main/articles/arkhangelsk_cathedral_and_boys.jpg%3Fitok%3D4OXOAJUF(,)http://gotoarkhangelsk.ru/pic/objects/eb37be434347d00454bb275723a4ed8f.jpg(,)https://www.barents.no/handlers/bv.ashx/icccb06c8-7a62-4f12-abc4-34377e64ae19/image.jpg
(,)http://barentsobserver.com/sites/barentsobserver.com/files/styles/gallery_image/public/ice_village.jpg%3Fitok%3DdECeLX5F(,)http://barentsobserver.com/sites/barentsobserver.com/files/styles/gallery_image/public/terje-3.jpg%3Fitok%3DP-pomomD(,)http://barentsobserver.com/sites/barentsobserver.com/files/styles/gallery_image/public/swing.jpg%3Fitok%3D1sQcYiEv(,)http://www.privet-russia.com/wp-content/uploads/2013/03/white-nights-bridges-Petersburg-1024x617.jpg(,)http://www.fram.nw.ru/imageNews/Arkhangelsk_surburbs_cold_February_550x365.jpg(,)https://www.barents.no/handlers/bv.ashx/i80d579bf-9997-4188-a411-f5a0ebaadc86/w500/%25D0%2590%25D1%2580%25D1%2585%25D0%25B0%25D0%25BD%25D0%25B3%25D0%25B5%25D0%25BB%25D1%258C%25D1%2581%25D0%25BA_%25D0%25B7%25D0%25B8%25D0%25BC%25D0%25B0_500x375.jpg(,)https://www.barents.no/handlers/bv.ashx/i48e74d92-525d-4116-8b2d-e650a1e86f57/w540/IMG_0383_540x360.jpg(,)https://fbexternal-a.akamaihd.net/safe_image.php%3Fd%3DAQCfmZr8XjJ-hXsU%26w%3D470%26h%3D246%26url%3Dhttp%253A%252F%252Fcdn4.spiegel.de%252Fimages%252Fimage-781353-galleryV9-cbbw.jpg%26cfs%3D1%26upscale%3D1
(,)http://narfu.ru/upload/iblock/8f9/pupil.jpg(,)http://www.du.se/PageFiles/34312/Erkki%2520and%2520Albina.jpg(,)http://barentsobserver.com/sites/barentsobserver.com/files/styles/gallery_image/public/1_14.jpg%3Fitok%3DXvwCvg6r(,)http://barentsobserver.com/sites/barentsobserver.com/files/styles/gallery_image/public/2_16.jpg%3Fitok%3D1xp6MlEU(,)http://barentsobserver.com/sites/barentsobserver.com/files/styles/gallery_image/public/dsc_0007.jpg%3Fitok%3D1A27f8kY(,)http://cache2.asset-cache.net/gc/459982572-konstantin-altunin-a-russian-painter-from-gettyimages.jpg%3Fv%3D1%26c%3DIWSAsset%26k%3D2%26d%3DGkZZ8bf5zL1ZiijUmxa7QffAtGWJLQ7R9dQx6wr8v7qeb8xmAmI%252FviE4fDyjCTFOzOFzwR41dsi5uadczDlJCQ%253D%253D(,)http://teatrpanova.ru/content/site_images/teatrpanova/news/art-obyekti623.jpg(,)http://barentsobserver.com/sites/barentsobserver.com/files/styles/grid_8/public/main/articles/nu_russia.jpg%3Fitok%3DwCBp92I-(,)http://cache3.asset-cache.net/gc/459982528-konstantin-altunin-a-russian-painter-from-gettyimages.jpg%3Fv%3D1%26c%3DIWSAsset%26k%3D2%26d%3DGkZZ8bf5zL1ZiijUmxa7QYh6xOUub5vcNMRO2WDM2tKHcWjRrdzWWaC1L2pUkUjPJuFtFeBpUIkKhaoGxOoP9w%253D%253D(,)http://www.themoscowtimes.com/upload/iblock/62a/crimea-celebrations.jpg(,)http://cache2.asset-cache.net/gc/464426263-arkhangelsk-1677-from-a-private-collection-gettyimages.jpg%3Fv%3D1%26c%3DIWSAsset%26k%3D2%26d%3DGkZZ8bf5zL1ZiijUmxa7QRN75OCnvlR0cNfNXaSxroktn%252FJPJtPiBTNm7HPWdU%252Fr(,)http://cache1.asset-cache.net/gc/459982702-konstantin-altunin-a-russian-painter-from-gettyimages.jpg%3Fv%3D1%26c%3DIWSAsset%26k%3D2%26d%3DGkZZ8bf5zL1ZiijUmxa7QUq0derU%252BS3tFDjKL1Nuxzt9eaOYOQC%252B0cmRNuc%252FdY3go%252FLdJecik2WlupnsQYOIzg%253D%253D(,)http://barentsobserver.com/sites/barentsobserver.com/files/styles/grid_8/public/main/articles/4_0.jpg%3Fitok%3D9aoCudds(,)http://www.belarus.by/nimages/s000045_819416.jpg
(,)http://www.barentsinfo.org/loader.aspx%3Fid%3D14249f35-c2f9-4283-93a2-ac1cce83e08e(,)http://barentsobserver.com/sites/barentsobserver.com/files/styles/gallery_image/public/dsc_0417.jpg%3Fitok%3DZE5iwIr3(,)http://barentsobserver.com/sites/barentsobserver.com/files/styles/gallery_image/public/dsc_1175.jpg%3Fitok%3D1KUuLUA4(,)http://www.pomorland.travel/picture/kontent/arkhangelskaya_oblast/nenokskiy-hramovyy-ansambl.jpg(,)http://www.pomorland.travel/upload/imager/631e4a13576efbe2848bceaf27735f0c.jpg(,)http://previews.123rf.com/images/edwardkarpov/edwardkarpov1204/edwardkarpov120400006/13051928-Bell-tower-Malye-Karely-Tourist-village-Arkhangelsk-The-Museum-of-wooden-architectureStock-Photo.jpg(,)http://www.argophilia.com/news/wp-content/uploads/2013/04/town.jpg(,)http://www.pomorland.travel/upload/imager/e99c2947f65c0472a3db88416ce989ea.jpg(,)http://www.barentsinfo.fi/photos/images/russia/Dvina_delta.jpg(,)http://russia-ic.com/img/news/news_18067_n.jpg