Occupation

Singer, Actress

Years active

2007–present







Full Name

Aria Daniella H. Clemente

Born

August 29, 1995 (age 20) (

1995-08-29

)

Similar People

Rhap Salazar, Fatima Soriano, David DiMuzio, Makisig Morales, Kyle Balili
American artist sings CHAVACANO song "Porque" w/Aria Clemente
Aria Daniella Hernandez Clemente (born August 29, 1995), also known as Aria Clemente, is a Filipina singer and actress. Aria is currently a contract artist under ABS-CBN's Star Magic.
Contents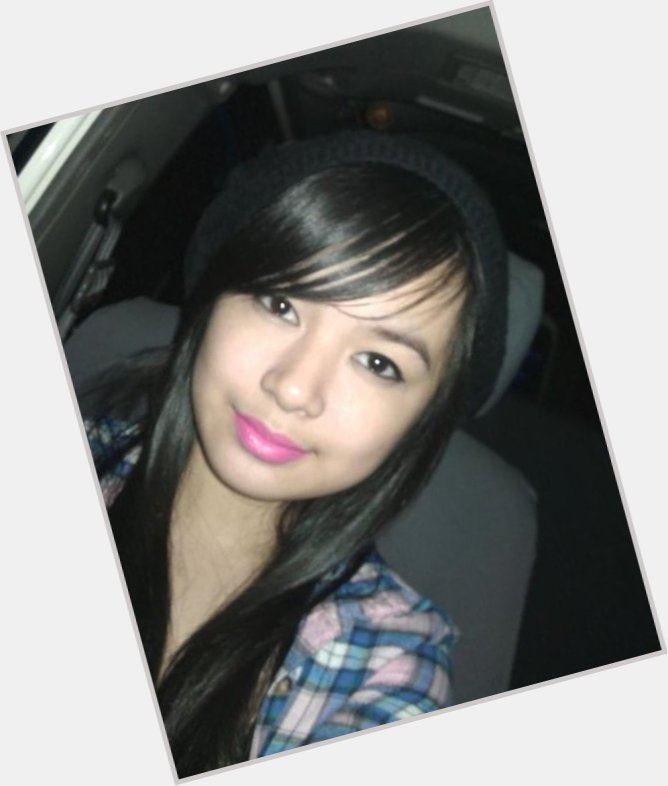 Aria clemente frank ocean and drake medley
Career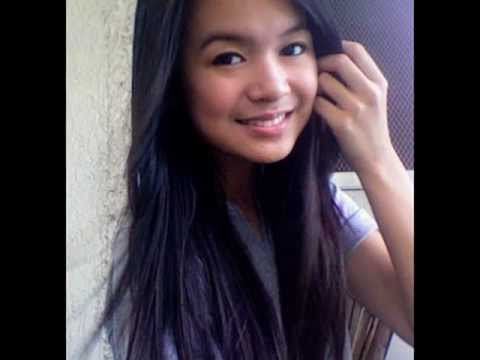 Aria Clemente is a Filipina teen singer, who was the second Filipino to win the World Championships of the Arts (WCOPA) award, also known as the "Hollywood Olympics". She won the 2007 junior singer WCOPA in Hollywood in Los Angeles, California.
STAGES and Star Records have come up with this concept album for the sixteen-year-old performer not only to officially launch her as a recording artist, but for children her age to have something they can use to sing along with.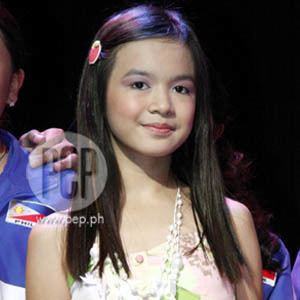 Aria joined Little Big Star in 2007 but she didn't win, she was the 5th eliminated contestant of the talent show. She was twelve years old when she was given honor by winning the WCOPA. WCOPA is the first global competition that gathers the best performers from 50 countries around the world. There, participants can show their talents in dancing, singing, modeling, acting and others.
The song that became the reason of her success is the shortened version of "Do not Rain On My Parade" from the musical Funny Girl. Four best participants from the countries South Africa, New Zealand, Trinidad and Tobago and Russia has been her opponent in the Junior award vocalists.
Since she was the winner in 2007 WCOPA, many opportunities abroad and here in the Philippines opened for her unique talent and craftsmanship. She is invited practicing without a license from television, recordings, theater, product endorsements and corporate projects show. She also posted videos of her singing and playing with her ukulele in YouTube. She is best known as her role Jin Jin in the TV show Mara Clara.
She is enrolled at UST in the College of Fine Arts and Design majoring in Interior Design until she dropped out in 2016.
Filmography
Actress
2012
Maalaala Mo Kaya (TV Series)
as
Lourdes
- Cellphone (2012) - Lourdes
2011
100 Days to Heaven (TV Series)
as
Cielo Nicado
- Kevin Believes That Bart Is Good Enough to Be Friends with His Sister (2011) - Cielo Nicado
- Anna's Plans Seem to Worsen Ronaldo and Reggie's Relationship (2011) - Cielo Nicado
- Our Mission Duo Tells Ronaldo Their Plans on How to Win His Son Back (2011) - Cielo Nicado
2010
Mara Clara (TV Series)
as
Jin-Jin
- Finale (2011) - Jin-Jin
- Despite the Demonic Things He Has Done, Clara Still Wishes That His Father Won't Be Hurt (2011) - Jin-Jin
- Will Clara Be Able to Redeem Herself and Start Anew? (2011) - Jin-Jin
- Gary Yells at Clara Telling Her How Disappointed He Is with Her Sudden Change of Heart (2011) - Jin-Jin
- How Can Alvira and Mara Escape from the Evil Hands of Gary? (2011) - Jin-Jin
- Mara Believes That Clara Will Lead Her to Alvira (2011) - Jin-Jin
- Gary Takes Alvira as Hostage (2011) - Jin-Jin
- The Del Valles Plan to Leave the Country (2011) - Jin-Jin
- Gary Gets His Share of Doom in Prison (2011) - Jin-Jin
- What Can Mara Do to Ultimately Provoke Gary? (2011) - Jin-Jin
- The Davids Try to Reunite as a Family (2011) - Jin-Jin
- Gary Goes Ballistic After Seeing His Mother in Court (2011) - Jin-Jin
- Clara and Lupe Are the Key Witnesses to Either Save or Convict Gary (2011) - Jin-Jin
- Alvira Suffers from Pretending to Be in Love with Gary (2011) - Jin-Jin
- Gary Becomes More Impatient After Being Separated from Lupe (2011) - Jin-Jin
- Mara Believes That Clara Knows the Truth Behind Gary's Lies and Schemes (2011) - Jin-Jin
- Alvira and Her Family Breathe a Sigh of Relief After Putting Gary in Jail (2011) - Jin-Jin
- Lupe's Secret Is Shoveled Out in the Open (2011) - Jin-Jin
- Doom Clouds Everyone After Amante's Mishap (2011) - Jin-Jin
- Mara Wishes to Go Back to Manila to Face Her Fears (2011) - Jin-Jin
- Gary Doesn't Let Anyone Intimidate Him (2011) - Jin-Jin
- Gary Spreads Terror in Isla Verde (2011) - Jin-Jin
- Clara Feels That No One Even Dares to Support Nor Believe Her (2011) - Jin-Jin
- Clara Is Surprised to See Alvira Coming to Mara's Aid (2011) - Jin-Jin
- Mara's Accident Drives Everyone to Isla Verde (2011) - Jin-Jin
- Alvira Suffers as She Goes Down Deep as Gary's New Girlfriend (2011) - Jin-Jin
- Gary Fully Believes in Alvira's Love for Him (2011) - Jin-Jin
- Clara Tries to Manipulate Everyone for Her Own Good (2011) - Jin-Jin
- Alvira Is Willing to Hurt Her Loved Ones for Now Just to Prove Gary's Criminal Acts (2011) - Jin-Jin
- Christian Starts to Get Jealous with Derrick and Mara's Closeness (2011) - Jin-Jin
- Derrick Admits His True Feelings for Mara (2011) - Jin-Jin
- Amante Wonders Why Alvira Chose to Be Closer with Gary (2011) - Jin-Jin
- Clara Goes Back to Her Old Mean Ways (2011) - Jin-Jin
- Will Clara Keep Mum on Susan and Mara's Hiding Place? (2011) - Jin-Jin
- Alvira Continue to Shadow and Manipulate Gary's Actions to Find Evidence Against Him (2011) - Jin-Jin
- Susan and Mara Can't Hide in Isla Verde Forever (2011) - Jin-Jin
- Will Christian Lead Clara to Susan and Mara's Hiding Place? (2011) - Jin-Jin
- Clara Is Stuck with Her Father's Evil Tricks (2011) - Jin-Jin
- The del Valle's Plans Against Gary Are Unveiled (2011) - Jin-Jin
- Still Stuck in Jail, Amante Fears the Worst for His Family (2011) - Jin-Jin
- Susan and Mara Face New Challenges as Restaurant Employees (2011) - Jin-Jin
- What Will Derick's Role Be in Mara's Life? (2011) - Jin-Jin
- Gary Makes Sure That He Is Always Near Alvira's Side (2011) - Jin-Jin
- Gary Suspects That Susan Is Keeping a Big Secret from Him (2011) - Jin-Jin
- Clara Asks Herself How Long She Can Keep Gary's Secret (2011) - Jin-Jin
- Mara's Heart Breaks as Her Family Suffers (2011) - Jin-Jin
- Amante Asks the Public for Help in Finding Mara (2011) - Jin-Jin
- People Start to Believe That Mara Can Still Be Alive (2011) - Jin-Jin
- Amante and Alvira Doubt Mara's Death (2011) - Jin-Jin
- Clara Still Insists on Living with the del Valles (2011) - Jin-Jin
- Amante Tries to Find Evidence to Pin the Kidnap and Murder Case to Gary (2011) - Jin-Jin
- Mara Wants to Go Back to the City to Check on Lola Lupe (2011) - Jin-Jin
- Lupe's Conscience Is Forcing Her to Tell Gary's Secret (2011) - Jin-Jin
- Gary Reacts to His Mother's Suspicions (2011) - Jin-Jin
- Christian and Mara Continue to Hide Away from Danger in the Province (2011) - Jin-Jin
- Mara Is Very Excited to Meet Her Savior, Utoy (2011) - Jin-Jin
- Quite Surprised at Seeing Him in the Province, Mara Runs After Christian in a Public Market (2011) - Jin-Jin
- Lupe Suspects That Clara Knows Something about the Recent Mishaps (2011) - Jin-Jin
- Clara Still Suspects Her Father as the Mastermind Behind the Kidnapping (2011) - Jin-Jin
- Mara Tries to Remember What Really Happened to Her (2011) - Jin-Jin
- Amante Works with the Police to Identify Mara and Clara's Kidnappers (2011) - Jin-Jin
- Clara's Guilt Goes Haywire with Mara's Death (2011) - Jin-Jin
- Tears Drop at Mara's Burial (2011) - Jin-Jin
- Alvira Reacts Hysterically on the Sudden Turn of Events in Their Lives (2011) - Jin-Jin
- Amante Goes to the Media to Ask the Public for Help to Save Mara and Clara (2011) - Jin-Jin
- Mara Runs Away from Her Kidnappers (2011) - Jin-Jin
- Will Mara Leave Clara Behind to Escape on Her Own? (2011) - Jin-Jin
- Gary Goes Crazy After Seeing His Men Kidnapped His Daughter by Mistake (2011) - Jin-Jin
- Gary Comes Up with a Plan to Stop the del Valles from Going Abroad (2011) - Jin-Jin
- To Avoid Further Conflict, the del Valles Decides to Go to America (2011) - Jin-Jin
- Everybody Is Quite Surprised with Clara's Sudden Change of Heart (2011) - Jin-Jin
- Amante Tells Gary That He Will Transfer Mara to Another School Next Year So as to Avoid More Inter-Family Conflict (2011) - Jin-Jin
- Clara Schemes Away to Push Her Mothers Against Each Other (2011) - Jin-Jin
- Clara Lock Christian and Mara Inside the Storage Room (2011) - Jin-Jin
- Gary Puts a Threat to Mara's Life to Avenge Her Daughter (2011) - Jin-Jin
- Clara Wants Christian to Pity Her to Win His Heart (2011) - Jin-Jin
- Clara Shies Away from Her Friends After Realizing Her Present State (2011) - Jin-Jin
- How Long Can Susan Stand Clara's Stubbornness? (2011) - Jin-Jin
- Alvira Asks Amante for an Annulment (2011) - Jin-Jin
- Clara Plays with Mara's Feelings by Assuring Her That the del Valle's Love for Her Is Inevitable (2011) - Jin-Jin
- Gary's Patience Goes Beyond It's Limit with Clara (2011) - Jin-Jin
- Clara Barges in Mara's Party After Being Disappointed from Her Own (2011) - Jin-Jin
- Clara Is Having a Hard Time Embracing Being a David (2011) - Jin-Jin
- Mara and Clara are Forced to Live with Their Real Parents (2011) - Jin-Jin
- Gary and the del Valle's Need to Resort to Legal Actions to Get Custody of Mara and Clara (2011) - Jin-Jin
- The Ultimate Secret Involving Mara and Clara Twist Their Faith (2011) - Jin-Jin
- Mara Suffers in Jail for a Crime She Never Intended (2011) - Jin-Jin
- Clara is Rushed to the Hospital (2011) - Jin-Jin
- Lupe's Excitement to Hug Her Real Granddaughter Leads to Another Mara and Clara Squabble (2011) - Jin-Jin
- Gary Makes Sure That She Will Be a Part of Clara's Life (2011) - Jin-Jin
- Faith Keeps Mara and Clara at Each Other Paths as They Vie for Top Honors (2011) - Jin-Jin
- Amante is Bothered by the P20,000 Cash Advance Made by Clara (2011) - Jin-Jin
- Clara Nervously Awaits for the Results of the DNA Test (2011) - Jin-Jin
- Clara's Disappointment with Her Parents Leads Her into Initiating a DNA Test with Gary (2011) - Jin-Jin
- Trying to Gain Her Daughter's Affection, Gary Reaches Out to Clara (2011) - Jin-Jin
- Vanessa Asks Clara to Keep Her Son, Christian Away from Mara (2011) - Jin-Jin
- Clara Forces Mara to Do Different Household Chores One After the Other (2011) - Jin-Jin
- Mara Had Enough of Clara's Bullying and Starts to Fight Back (2011) - Jin-Jin
- Much to Clara's Dismay, Amante and Alvira Come to School for Mara's Aid (2011) - Jin-Jin
- Clara Continues to Pin the Exam Cheating to Mara (2011) - Jin-Jin
- Clara's Scheme Goes the Other Way When Christian Saves Mara from Alleged Cheating (2011) - Jin-Jin
- Who Will Amante and Alvira Believe After Catching Mara and Clara in a Fight? (2011) - Jin-Jin
- Clara's Jealousy Hypers Up as She Targets Alvira's Gift for Mara's Mom (2011) - Jin-Jin
- Clara Makes Sure That Mara Won't Be a Part of the Print Ad (2011) - Jin-Jin
- Alvira Presents Mara as an Image Model (2011) - Jin-Jin
- Clara Seizes the Opportunity to Humiliate Mara Now That She is Back in Their House (2011) - Jin-Jin
- Clara Refuses to Believe that Gary is her Real Father (2011) - Jin-Jin
- Gary Insists on Leaving to Keep His Family Safe (2011) - Jin-Jin
- After Carlo's Death, Will Gary Have the Heart to Tell Mara the Truth? (2010) - Jin-Jin
- Gary Protects Carlo's Secret No Matter What (2010) - Jin-Jin
- Gary Needs to Get to Carlo Right Away to Save Him from Death (2010) - Jin-Jin
- Clara Loses the Trust of People Around Her (2010) - Jin-Jin
- Clara's Jealousy Peaks as Her Parent's Affection for Mara Gets Stronger (2010) - Jin-Jin
- Amante and Gary Spearhead the Search for Mara (2010) - Jin-Jin
- Gary Shows Up in the School's Father and Daughter Camp (2010) - Jin-Jin
- Amante Joins Clara and Stands as Mara's Dad in Their Father and Daughter Camp (2010) - Jin-Jin
- Clara Manipulates the Basketball Team to Be Against Mara (2010) - Jin-Jin
- Clara Makes Sure That Mara Will Be Tormented as Long She Stays in Their House (2010) - Jin-Jin
- Alvira Asks Susan and Mara to Stay in Their House for the Meantime (2010) - Jin-Jin
- Clara Tells Christian to Visit Mara in the Hospital (2010) - Jin-Jin
- After Visiting in the Hospital, Alvira Asks Clara to Apologize to Mara (2010) - Jin-Jin
- Clara Confides Her Problems with Mara to Gary (2010) - Jin-Jin
- Erris Convinces Christian to Court Mara (2010) - Jin-Jin
- Clara Makes Sure that Christina Won't Be Able to Contact His Father (2010) - Jin-Jin
- Mara and Christian Spend More Time Together (2010) - Jin-Jin
- Jealousy Strikes Clara When She Sees Mara and Christian Together (2010) - Jin-Jin
- Alvira is Still Confused Why Mara Has the Same Medallion Like Hers (2010) - Jin-Jin
- Karlo Surprisingly Scolds Mara for Losing the Medallion Which Made Gary Very Suspicious (2010) - Jin-Jin
- Clara Makes Sure That She Wins the Elections (2010) - Jin-Jin
- Gary Orders Mara to Withdraw from School Elections (2010) - Jin-Jin
- Alliances and Schemes Play Out in the Midst of School Elections (2010) - Jin-Jin
- Tension is in the Air as Mara and Clara Both Vie for School Batch President (2010) - Jin-Jin
- Mara Starts to Work as a Food Vendor in Christian's Cafe (2010) - Jin-Jin
- Susan Asks Carlo to Follow Gary to Make Sure That He is Not Back to His Criminal Ways (2010) - Jin-Jin
- Amante Wobbles When Clara Confronts Him about His Infidelity (2010) - Jin-Jin
- Gary and Amante React Differently When Clara Joins the Davids for Dinner (2010) - Jin-Jin
- A Very Disappointed Clara Confronts Amante and Compares the Attention She Gets from Gary and His Own Father (2010) - Jin-Jin
- Desiree's Plan to Bring Down Clara Succeeds But Takes a Toll as Gary Kidnap and Torture Her for Revenge (2010) - Jin-Jin
- Mara Tries to Convince Clara That Being Queen Bee Doesn't Necessarily Mean That She Has to Be Mean to Everyone (2010) - Jin-Jin
- Clara Reinstates Herself as the Queen Bee of Their School and Threatens Desiree Never to Threaten Her Leadership Again (2010) - Jin-Jin
- Karlo Deals with His Guilt as He Keeps Mara's True Identity from His Family (2010) - Jin-Jin
- Despite Being Freed from Jail, Gary Returns to Being a Criminal (2010) - Jin-Jin
- Susan Discovers Gary's Job and Asks Him to Stop for Their Family's Sake (2010) - Jin-Jin
- Gary Finally Meets Clara (2010) - Jin-Jin
- Clara Learns of the Past Between Alvira and Gary (2010) - Jin-Jin
- Gary Comes Out of Jail (2010) - Jin-Jin
- Clara's Friends Humiliate Mara (2010) - Jin-Jin
- Clara Invites Mara to Her Slumber Party (2010) - Jin-Jin
- Susan Finally Learns to Go Against Lola Lupe (2010) - Jin-Jin
- Clara Defends Mara from Her Friends (2010) - Jin-Jin
- Mara and Christian Join the Same School Organization (2010) - Jin-Jin
- Alvira and Susan Bond to Make Up for Lost Time (2010) - Jin-Jin
- Mara and Clara Team Up to Win a School Competition (2010) - Jin-Jin
- The Tension Between Mara and Clara Starts to Intensify (2010) - Jin-Jin
- Mara Tries to Be Friends with Clara (2010) - Jin-Jin
- Mara and Clara Lead Contrasting Lives (2010) - Jin-Jin
- Carlo Keeps His Deepest Secret Inside His Diary (2010) - Jin-Jin
- Alvira and Susan Give Birth at the Same Time to Two Baby Girls (2010) - Jin-Jin
2006
Mano po 5: Gua ai di (I love you)
as
Young Charity
Self
2010
Shoutout (TV Series)
as
Self - Mondee-rrifics
- Episode #1.1 (2010) - Self - Mondee-rrifics
References
Aria Clemente Wikipedia
(Text) CC BY-SA