Kingdom

Animalia




Suborder

Araneomorphae




Phylum

Arthropoda




Order

Spider




Class

Arachnida




Family

Thomisidae




Rank

Genus






Similar

Amyciaea, Misumenoides, Camaricus, Epicadus, Coriarachne
Aranha formiga aphantochilus rogersi
Aphantochilus is a small genus of ant-mimicking crab spiders from Central and South America.
Contents
The three known species mimic ants of the genus Cephalotes (probably C. atratus), which are their preferred prey.
A. rogersi is a polymorphic mimic: some individuals use C. atratus as a model species, while others resemble C. pusillus. Individuals of A. rogersi have been observed carrying ant carcasses.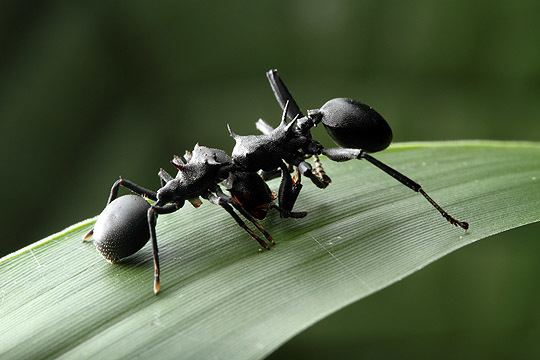 Species
Aphantochilus cambridgei Canals, 1933 (Argentina)
Aphantochilus inermipes Simon, 1929 (Brazil)
Aphantochilus rogersi O. P.-Cambridge, 1870 (Panama to Paraguay)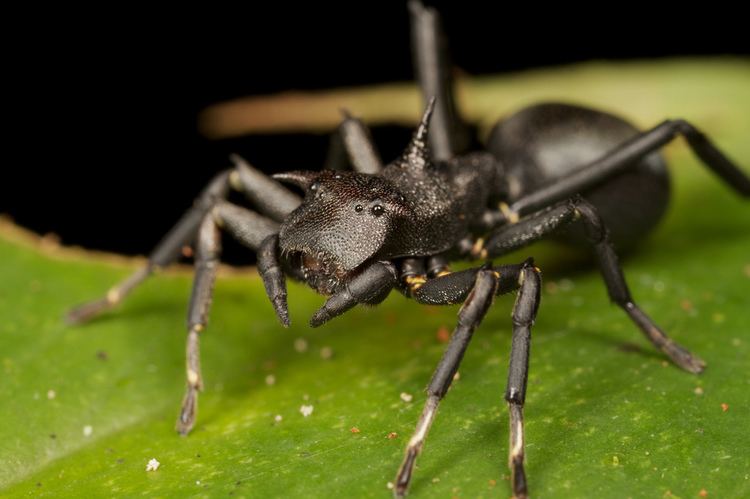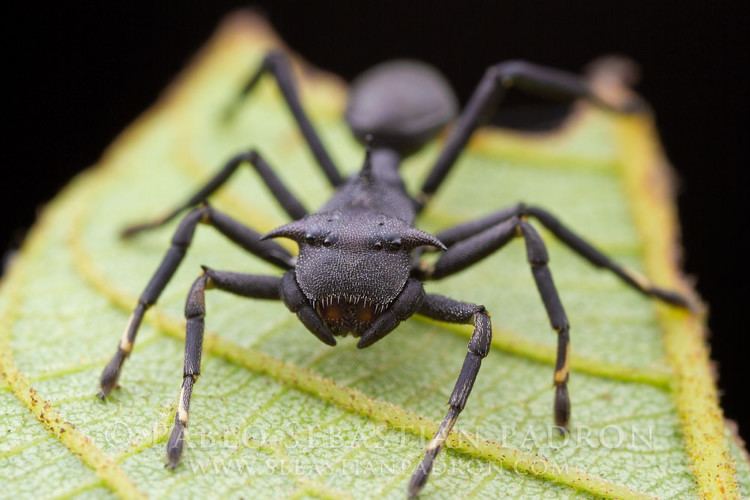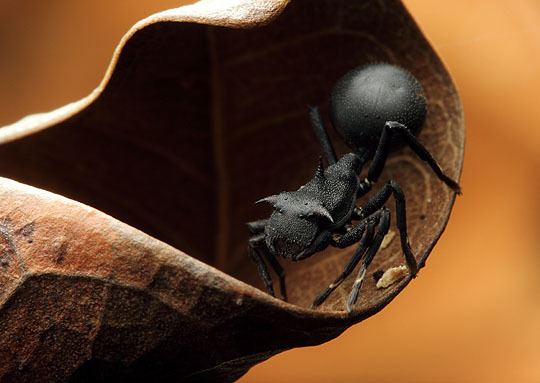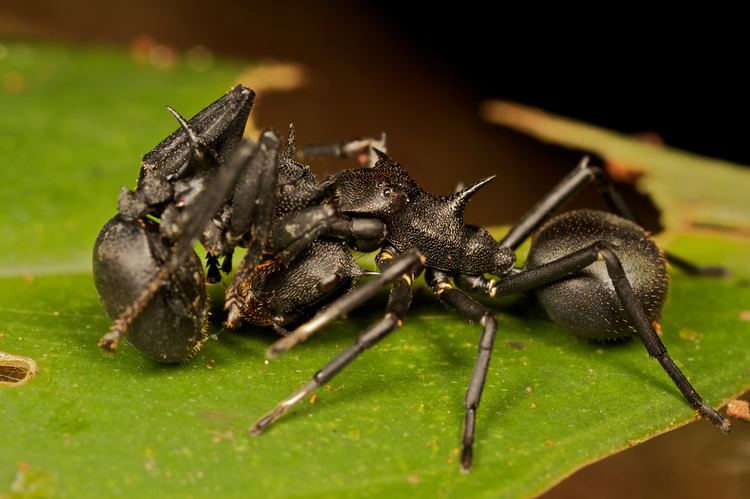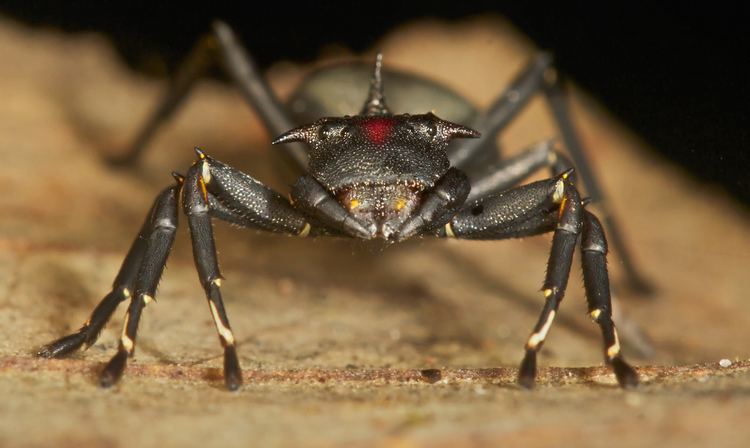 References
Aphantochilus Wikipedia
(Text) CC BY-SA