Citizenship

Pakistan




Fields

Nuclear Physics




Name

Anwar (scientist)




Residence

Islamabad, Pakistan




Nationality

Pakistani




Doctoral advisor

Dr. Stephen Murray




Role

Physicist






Born

1943 (71 years old) Lahore, Punjab, British Indian Empire




Institutions

Pakistan Atomic Energy Commission (PAEC) Engineering Research Laboratories (ERL) Pakistan Institute of Engineering & Applied Sciences (PIEAS)




Alma mater

Government College University University of Manchester




Known for

Pakistan and weapons of mass destruction




Education

Government College University, University of Manchester
Anwar Ali, born: 1943 in Hosiyarpur now in Indian Punjab, British Punjab State, British Indian Empire, (Ph.D, HI, PP), is a Pakistani nuclear physicist who served as the Chairman of the Pakistan Atomic Energy Commission (PAEC) from 2006 till 2009.
Contents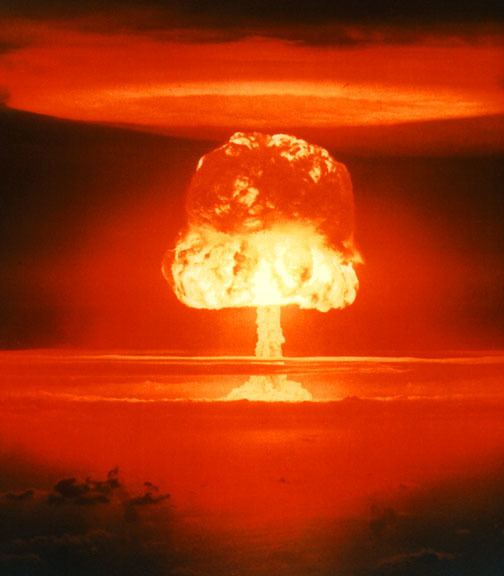 Anwar Ali is widely known for his role in the Nuclear deterrent programme, where he was the pioneering member of Nuclear Physics Division (NPD). Throughout his career, Ali is known to worked with both well-known Pakistani nuclear scientists Dr. Abdul Qadeer Khan and Mr. Munir Ahmad Khan in nuclear weapons programme throughout the 1970s and 1980s.
Biography
Born in 1943 in an Arain family of Hoshiyar pur present day in Indian Punjab, Anwar Ali's academic career has been prestigious from high school to university. Anwar Ali was educated in Lahore and attended Government College University where he took his B.Sc. in Physics in 1966, and a M.Sc. in Nuclear physics from Government College University in 1968. He then attended University of Manchester where he received M.S. in Nuclear engineering in 1970. The same, he won PAEC scholarship and went back to United Kingdom where he attended Nuclear Technology Education Consortium (NTESC).
In 1972, he got admitted with a scholarship university to pursue his PhD. in nuclear physics. On 18 May 1974, when India conducted a nuclear test of its first device, codenamed Pokhran-I, Ali he left his alma mater and his Ph.D studies, which he was subjected to received in 2 weeks. He immediately returned to Pakistan where he joined Pakistan Atomic Energy Commission led by Munir Ahmad Khan. In 2009, after retiring as Pakistan Atomic Energy Commission chairman, Ali was awarded his an honorary Doctor of Philosophy (Ph.D.) in nuclear physics by the dr. Stephen Murray at the Pakistan Institute of Engineering and Applied Sciences in 2009 on the basis of his 50 research papers.
Pakistan Atomic Energy Commission
Anwar Ali affiliated with Pakistan Atomic Energy Commission (PAEC) in 1967 as he carried out his research at Pakistan Atomic Energy Center-Lahore. In 1968, he joined PAEC, and won the scholarship to traveled to United Kingdom. In 1974, he joined PAEC, and was assigned to Nuclear Engineering Division (NED) led by nuclear engineer Sultan Bashiruddin Mahmood. Ali was among one of the pioneers of PAEC's Uranium Enrichment Programme, where in 1974, the secret project, codename Project-706, was launched under Sultan Mehmood, and a Uranium enrichment facility was set up near Chaklala Air Force Base. In 1976, Munir Ahmad Khan had selected the team of scientists and engineers who would lead the uranium programme. The team was headed by Sultan Mehmood, and theoretical physicist dr. Ghulam Dastigar Allam. Dr. Ghulam Dastigar Allam headed the centrifuge design team and electromagnetic isotope separation programme. Due to its sensitivity, the programme was given a codename — Directorate of Industrial Liaison (DIL). The DIL had consisted Anwar Ali, metallurgist dr. Javed Arshad Mirza, nuclear chemists dr. Ashraf Chaudhry, Dr. Iqbal Khokhar. Dr Abdul Qadeer Khan joined the project in spring 1976, however, due to Mehmood's ingenious pursuit, dr. Abdul Qadeer Khan began highly dissatisfied. During this time, the DIL succeeded to rotated the first centrifuge to 30,000 Rpm in April 1976. On 4 June 1978, Dr. G.D. Alam and Anwar Ali succeeded in separated the 235U and 238U isotopes.
Following his transferred to PAEC, he was put in-charge of Directorate of Industrial Liaison (DIL). In 1985, Ali was made senior member of PAEC's Directorate of Technical Development (DTD). At DTD, he also developed the electronic-nuclear protection devices into the missiles.
Ali is credited with the development of computer codes and ultra-precision equipment for the missile deterrence program, along with playing a key role in the formative years of National Defense Complex (NDC) in developing guidance and control systems for Pakistan's solid fuel Shaheen-I.
In 1995, Ali was sent to National Defence Complex (NDC) where he was a part of teams of aerospace engineers that developed the Shaheen-I. In May 1998, Ali re-joined the PAEC and was made part of DTD, under Hafeez Qureshi. Ali was part of a team of academic scientists that eye-witnessed and supervised the country's first nuclear tests, codename Chagai-I at Ras Koh area of the Chagai Hills, and second test, codename Chagai-II, at Kharan Desert. For this, he was awarded the Sitara-i-Imtiaz from then-Prime Minister, Nawaz Sharif.
On 28 March 2006, the Government of Pakistan announced the appointment of Dr. Anwar Ali as the chairman of the Pakistan Atomic Energy Commission. As PAEC Chairman, he announced that the PAEC has also promoted the utilization of nuclear technologies in other areas, such as agricultural production and for medical diagnosis and therapy. In April 2009, he completed his term and retired from PAEC.
European Organization for Nuclear Research (CERN)
On 27 January 2006, Anwar Ali as PAEC chairman, received an invitation letter from CERN. During his stay at CERN, Anwar Ali of PAEC and Mr. Robert Aymar of CERN, reached an agreement between CERN and Pakistan. According to the agreement, Pakistan will provide its technical and scientific support in the field of novel accelerator, Collimator, particle detector and information technologies, as well as through the training and education of scientists and engineers. Pakistan also will upgrade the Compact Muon Solenoid or CMS and Large Hadron Collider or LHC. Pakistan will also set up the separate fund for the CMS and LHC particle detectors. Pakistan will also provide its scientists and engineers to help to developed and designed the particle and nuclear detectors at the CERN.
Engineering Research Laboratories (KRL)
As spring of 1976 Dr. Abdul Qadeer Khad had taken over the uranium enrichment programme from Pakistan Atomic Energy Commission (PAEC). The PAEC academic scientists were given transferred to Abdul Qadeer Khan's Engineering Research Laboratories (ERL) as he established the ERL. At ERL, he played a key role in the procurement and setting up of vital equipment necessary for uranium enrichment. Ali closely collaborated with Dr. Khan's work, mainly HEU projects that were led by Dr. Abdul Qadeer Khan. However, Abdul Qadeer Khan's brought blue-prints were incomplete and mostly incorrect, as the errors were discovered by Dr. Ghulam Dastigar Allam. The team was unable to developed the centrifuge machine according to Khan's stolen blueprints. Meantime, Dr. Allam visited Quaid-i-Azam University's Physics Hall where he met with Tasnim Shah, a mathematician, and delegated him to join the ERL. Shah gained fame when he independently developed the powerful version of the technology brought by Khan; Ali began to work Dr. Abdul Qadeer Khan. In 1980, the ERL succeeded to make HEU enriched fuel under Abdul Qadeer Khan. In 1981, Ali and other academic scientists developed serious differences with Abdul Qadeer Khan over his nuclear proliferation network. In 1981, Ali notified the Abdul Qadeer Khan's proliferation to the Government, which Khan denied. To avoid confrontation, President and Chief of Army Staff General Zia-ul-Haq gave transferred Ali and other PAEC's academic scientists back to PAEC. According to the associate press of Pakistan, Ali has had career assignments which include working at the KRL, where he served as one of the directors and carried out work, according to the Associated Press of Pakistan, having "fundamental significance"—a euphemism for working on gas centrifuge technology for nuclear weapons at the facility.
During his stay at the KRL, Ali was in charge of research and development division where he is credited to have installed high powered and high-tech computer program and department to electronically monitor the facility from in and out 24/7.
Allegations of nuclear proliferation and trafficking
Canadian court papers describing certain early activities in support of the Pakistani nuclear weapons procurement program note the participation of 'Anwar Ali' in a 1980 smuggling operation in Canada that led to the arrest of three men. A Wall Street Journal investigation in 1984, based on court documents and interviews with Canadian officials stated:
"In July 1980, two members of Pakistan Atomic Energy Commission came here in secret with a high-priority shopping list: vital parts of Pakistan's fledgling effort to become a nuclear power. According to court records here, the two Pakistani officials/scientists who came to Canada – Anwar Ali and I.A. Bhatty – brought with them a list of parts needed for a key item embargoed by the U.S. and others, a high-frequency inverter. This exotic electrical device is used to spin a gas centrifuge at extremely high speeds to enrich uranium.
The parts were bought from manufacturers, including General Electric Co., Westinghouse Electric Corp., RCA Corp., and Motorola, Inc., by two small electrical equipment stores in Montreal, according to the court papers. Then they were repackaged and shipped on to the Pakistan".
However, none of the senior Pakistani scientists were arrested. With lack of evidences and proofs, the investigation was undergone. The judicial investigation was closed and all of three scientists were sat free, two were fined $3,000 each on a minor technical charge.
Legacy
Dr. Anwar Ali is widely credited with the development of computer codes and ultra-precision equipment for the Pakistani nuclear program. He was the distinguished team member of PAEC Chairman Mr. Munir Ahmad Khan. He has given opportunity to work with both known nuclear scientists of Pakistan, dr. Abdul Qadeer Khan and Munir Ahmad Khan. Despite of the nuclear proliferation allegation, Anwar Ali played an important role in nuclear safety program of Pakistan. He is an avid supporter of science and technology in Pakistan. As PAEC Chairman, he established high-power laser physics, Fusion Laboratory, Synchrotron Light Machine and optics science institution throughout the country. As he completed his term as PAEC Chairman, He concluded:
"I must mention here that our achievements would not have been possible without the competence and commitment of the human resource of PAEC, and I take this opportunity to record my appreciations for them."
As PAEC Chairman, Ali played a crucial role in Pakistan's peaceful purpose civilian nuclear program. In a televised interview with The News International, Ali said:" Initially, we have identified six sites in different parts of the country and are looking into suitability of these sites for setting up nuclear power plant."
He said " the government had given agency a target to produce 8,800 MWs through nuclear power by the year 2030. [The PAEC] were in touch with some friendly countries for installation of new nuclear power plants but it would be premature to say which country would be chosen for this purpose." On 6 April 2009, Ali retired from PAEC as a Chairman and chief nuclear scientist.
References
Anwar Ali (physicist) Wikipedia
(Text) CC BY-SA