Antony Firingee is a 1967 Indian Bengali-language biographical musical drama film directed by Sunil Bannerjee, starring Uttam Kumar and Tanuja. It is a biopic based on the life of Anthony Firingee (Hensman Anthony), a Bengali language folk poet of Portuguese origin.
Antony Firingee was a Portuguese-Indian who became a famous Bengali poet musician and fell in love with Nirupoma. She agreed to marry him after revealing her tragic history. But his fame was not enough to overcome their ostracisation and tragedy struck again.
After the film's release, the poet name became "famous".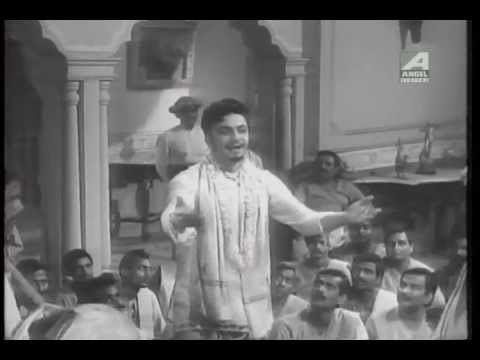 The film was noted for its music, sung by Manna Dey and Sandhya Mukhopadhyay, composed by Anil Bagchi & lyrics by Gouri Prasanna Majumdar and others.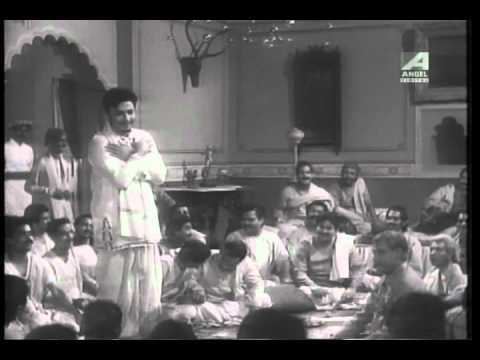 Hensman Anthony, commonly known as Antony Firingee became a Bengali language poet in the early part of the 19th century. The story revolves around his love for a courtesan Shakila, who he later marries and faces social ostracization.
Uttam Kumar ... Antony Firingee
Tanuja ... Nirupoma
Lolita Chatterjee ... Marina (as Lalita Chattopadhyay)
Asitbaran ... Bhola Moira
Haridhan Mukherjee ... Thakurdas Singha (as Haridhan Mukhopadhyay)
Haradhan Bannerjee ... Kelly Antony (as Haradhan Bandyopadhyay)
Kamal Majumdar ... Ram Basu
Mani Srimani ... Gorakshanath
Chhaya Devi ... Antony's mother
Ruma Guha Thakurta ... Jogweswari
Soma Chowdhury ... Amina
Anil Bagchi is the music director of the film, while Aloknath Dey is the assistant music director. Many of the song was critically and commercially successful.
Lyricist Gouri Prasanna Majumdar, Pranab Roy, Hensman Anthony, Bholanath Nayak, Thakurdas Singha.
Playback singers are Manna Dey, Sandhya Mukherjee, Adhir Bagchi, Alok Bagchi, Tarun Bandyopadhyay, Shyamal Chakraborty, Chhaya Dey, Ruma Guha Thakurta, Malabika Kanan, Salil Mitra, Manabendra Mukherjee, Chitto Mukhopadhyay, Swapna Roy.
Uttam Kumar won the National Film Award for Best Actor at the 15th National Film Award (1968) for his performances in Anthony Firingee and Chiriyakhana.