Created by

Matt Olmstead




Gender

Male




Played by

Jon Seda




TV show

Chicago P.D.




Portrayed by

Jon Seda




Spouse(s)

Laura (divorced)




Creator

Matt Olmstead







Occupation

Chief Investigator, Cook County ASA's Office Detective, CPD (formerly) Boxing coach/trainer (off-duty)




Family

Ramón Dawson (father) Camilla Dawson (mother) Gabriela Dawson (sister)




Relative

Matthew Casey (brother-in-law)




First appearance

"Professional Courtesy" (CF), (episode 1.03), "Stepping Stone" (CPD), (episode 1.01), "Fake" (CJ)




Similar

Hank Voight, Jay Halstead, Kim Burgess, Erin Lindsay, Kyle Ruzek
Antonio dawson hell of a cop for mrthelolipop123
Antonio Dawson, portrayed by Jon Seda, is a fictional character on the television series Chicago P.D.. He was introduced as a recurring character on Chicago Fire before the spin-off Chicago P.D. was created. He was previously the second in command of the Intelligence Unit of the Chicago Police Department (CPD) and regularly appears on Chicago Fire as he is the older brother of Gabriela "Gabby" Dawson, a paramedic-turned-firefighter at Firehouse 51.
Contents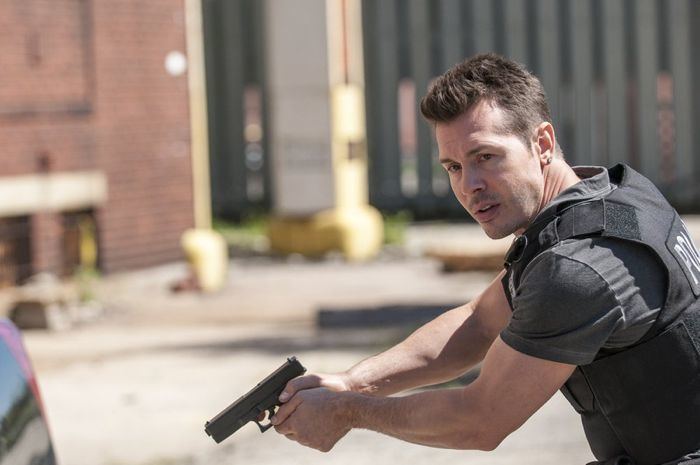 The character was first introduced in Chicago Fire as one of several recurring characters from the CPD who cross paths with the firefighters. In October 2016 Seda confirmed that the character will move to the third spin-off Chicago Justice, debuting in March 2017, after resigning from his position in the CPD to take up a job with the State's Attorney's Office.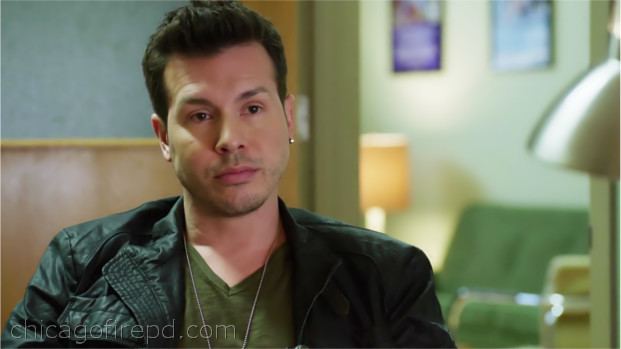 Personal life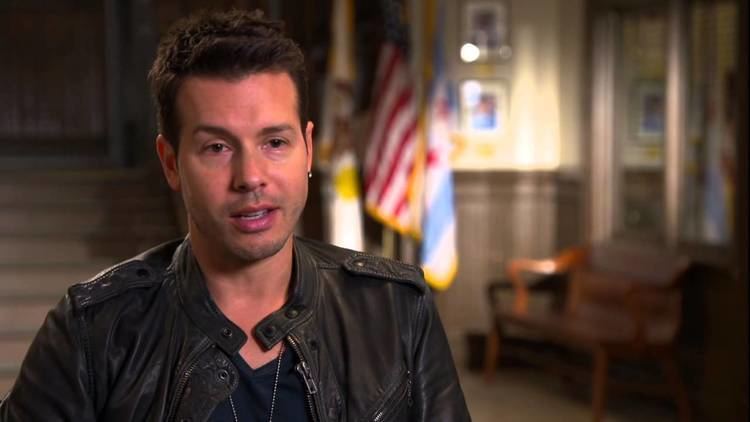 Dawson and his wife Laura have two children, Eva and Diego. His wife runs a restaurant which the children help in. However, subsequent events in Season 1 and Dawson's dedication to his job take a toll on their marriage, resulting in her leaving with their two children. They eventually divorce under acrimonious terms and she prevents the children from seeing their father for some time. Eva took it particularly hard and even resorted to running away to see her father. The custody issue was never fully explained on the show; the children live with their mother and Dawson keeps in touch with them by phone.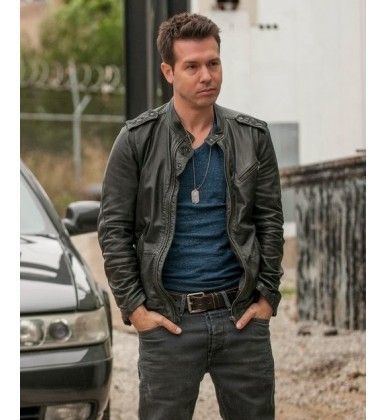 Dawson was raised Catholic and once quipped to Olinsky about being "in a confessional every other day" as a boy. A boxing enthusiast (like actor Jon Seda), he had a difficult adolescence and boxing was his outlet, as shown by the fact that he runs his own gym and moonlights as a trainer when off duty. His younger sister is Gabriela "Gabby" Dawson, a paramedic-turned-firefighter who is a main character on Chicago Fire. The siblings come from a large extended family and share a close relationship.
The character is frequently seen on Chicago Fire and was first introduced in the episode "Professional Courtesy" after Gabby and her colleagues from Firehouse 51 rescue a boy and his father in a car accident caused by a drunk Justin Voight, Hank's son. He is generally well liked by the firefighters at 51.
Before transferring to Intelligence, Dawson worked on the Vice Squad. His was partnered with the late Detective Julie "Jules" Willhite, with whom he shared a close friendship, until she was killed by drug lord Andres "Pulpo" Diaz in "Stepping Stone".
In Chicago Fire
Antonio is a cop who takes pride in his job. He has been involved in numerous sting and undercover operations. Some of which include drug busts, high profile arrests, and more personal cases. Dawson has a close relationship with his sister Gabriela Dawson, a paramedic for CFD. When Dawson is shot in a drive-by shooting and severely wounded, she makes a deal with Voight, who was incarcerated at the time, for information about who shot Antonio. When Voight harasses Lieutenant Matthew Casey and his then-fiance Dr. Hallie Thomas, Dawson sets up a sting to arrest Voight. The arrest goes successfully and Voight is incarcerated. A few months later, Internal Affairs (I.A.) has Voight released and promoted to Sergeant of Intelligence at the CPD.
In Chicago P.D.
When Pulpo, a Colombian drug lord is arrested, Diego is kidnapped by a man named Mateo. Mateo demands that Pulpo be released or Diego will be killed. Antonio's devotion to his son is unwavering. Mateo attempts to take Diego to Indianapolis by bus, but Intelligence is able to stop him.
During his rookie years, Antonio had a partner, Sean Patterson. Sean had mistakenly filed double overtime pay, a minor infraction. However, Gradishar of Internal Affairs (I.A.) had Sean fired and took away his pension. The shame caused him to commit suicide a year later, leaving behind a wife and kids. Antonio has never forgiven Gradishar for using Sean as her way of climbing the corporate ladder. He also worked with Trudy Platt, now the desk sergeant at the 21st District, during his patrol years and saved her life when she was shot by pulling her out of the line of fire. During the shooter's subsequent interrogation, Dawson broke his jaw.
He was critically wounded when Pulpo's wife helped Pulpo escape, even though three other officers was killed in the aftermath. Unlike Voight, he has limits on how far he will go to catch a criminal, as shown by the fact that he asked Jay Halstead to stop Voight from killing anyone while on the hunt for Pulpo as he did not want it on his conscience.
In "Chicken, Dynamite, Chainsaw", in the locker room at the end of the night, Sean Roman tells him about his security business, and he takes him up on the offer to work. In "An Honest Woman", he was assigned to protect Asher Roslyn. In "Assignment of the Year", he didn't know Asher was a felon, until he was found dead and he was heavily involved in his murder. He confronted Roman about it and it was revealed he, himself, didn't know about his criminal history. Since Roman was heavily involved with the unit on this case, he had to cooperate with the unit in apprehending Asher's killer, which was his own wife seduced her errand boy, Terry, in committing the murder and allowing herself to escape prosecution. During the course of these episodes, it was seen that his wife, Layla, was seducing him but he turn down her advances for his job.
In "A Little Devil Complex", he shoots and kills Trent Lomand after he traps Gabriela Dawson in an elevator with gasoline that was poured on her and holding the lighter, when she receives a false text from Sylvie Brett telling Dawson to meet her.
In "300,000 Likes" Antonio is offered a job as lead investigator at the State's Attorney's Office, which he goes on to accept in the next episode, "A Shot Heard Around the World".
Kill count
Mateo (Diego's kidnapper)
Jason Woodley (Kidnapper)
Trent Lomand aka Adrian Gish/Ross McGowan (Serial arsonist/Killer of Leslie Shay)
Appearances and Crossovers
The character is frequently seen on Chicago Fire as Gabby's colleagues sometimes ask him for help or advice and he is generally well-liked by the firefighters at Firehouse 51, and some after to get more information on investigations.
Chicago Fire - "Professional Courtesy" (October 24, 2012)
Chicago Fire - "Hanging On" (November 7, 2012)
Chicago Fire - "Rear View Mirror" (November 14, 2012)
Chicago Fire - "A Little Taste" (February 6, 2013)
Chicago Fire - "Nazdarovya!" (February 13, 2013)
Chicago Fire - "Retaliation Hit" (May 1, 2013)
Chicago Fire - "Leaders Lead" (May 8, 2013)
Chicago Fire - "Let Her Go" (May 15, 2013)
Chicago Fire - "A Problem House" (September 24, 2013)
Chicago Fire - "Prove It" (October 1, 2013)
Chicago Fire - "A Nuisance Call" (October 15, 2013)
Chicago Fire - "Joyriding" (November 12, 2013)
Chicago Fire - "You Will Hurt Him" (December 3, 2013)
Chicago Fire - "Not Like This" (December 10, 2013)
Chicago Fire - "Shoved In My Face" (January 7, 2014)
Chicago Fire - "Virgin Skin" (February 25, 2014)
Chicago Fire - "A Dark Day (1)" (April 29, 2014)
Chicago Fire - "Three Bells" (February 3, 2015)
Chicago Fire - "We Called Her Jellybean" (April 28, 2015)
Law & Order: Special Victims Unit: "Nationwide Manhunt" (February 10, 2016)
References
Antonio Dawson Wikipedia
(Text) CC BY-SA