Anton Koberger (c. 1440/1445 – 3 October 1513) was the German goldsmith, printer and publisher who printed and published the Nuremberg Chronicle, a landmark of incunabula, and was a successful bookseller of works from other printers. He established in 1470 the first printing house in Nuremberg.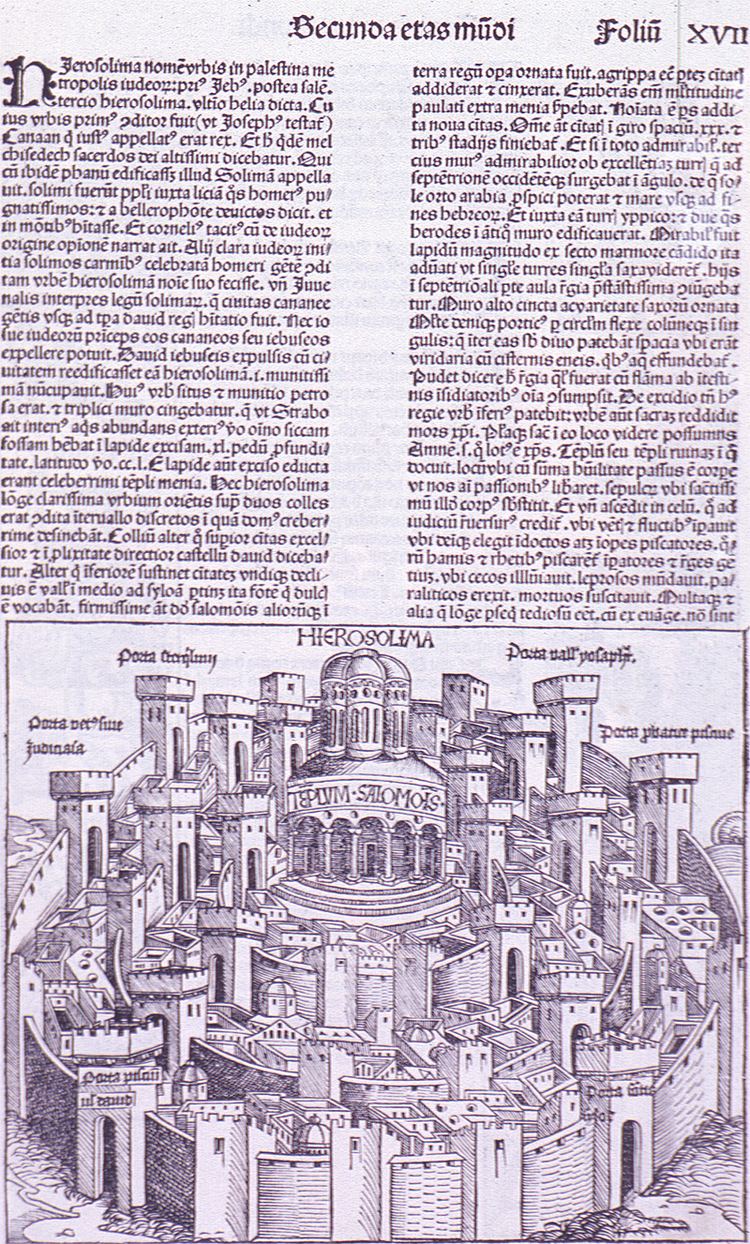 Anton Koberger was born to an established Nuremberg family of bakers, and makes his first appearance in 1464 in the Nuremberg list of citizens. In 1470 he married Ursula Ingram and after her death he remarried another member of the Nuremberg patriciate, Margarete Holzschuher, in 1491. In all he fathered twenty-five children, of whom thirteen survived to adulthood.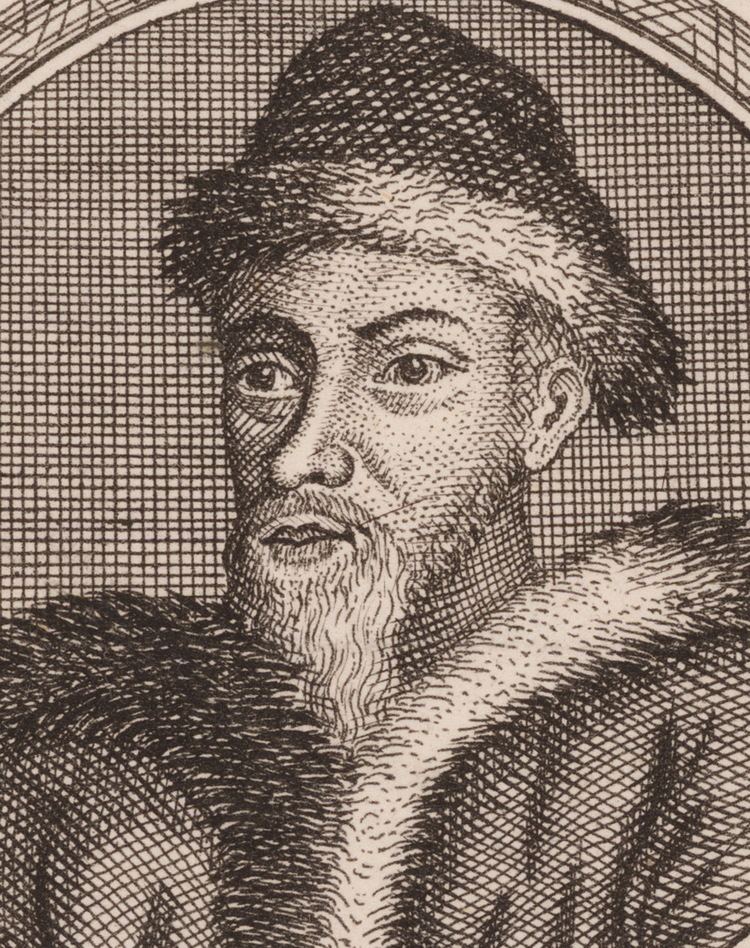 Koberger was the godfather of Albrecht Dürer, whose family lived on the same street. In the year before Dürer's birth in 1471 he ceased goldsmithing to become a printer and publisher. He quickly became the most successful publisher in Germany, absorbing his rivals over the years to become a large capitalist enterprise, with twenty-four presses in operation, printing numerous works simultaneously and employing at its height 100 workers: printers, typesetters, typefounders, illuminators, and the like. Constantly improving his business prospects, he sent out traveling agents and established links with booksellers all over Western Europe, including Venice, Europe's other great centre of printing, Milan, Paris, Lyon, Vienna and Budapest. At the supply end, he obtained two papermills.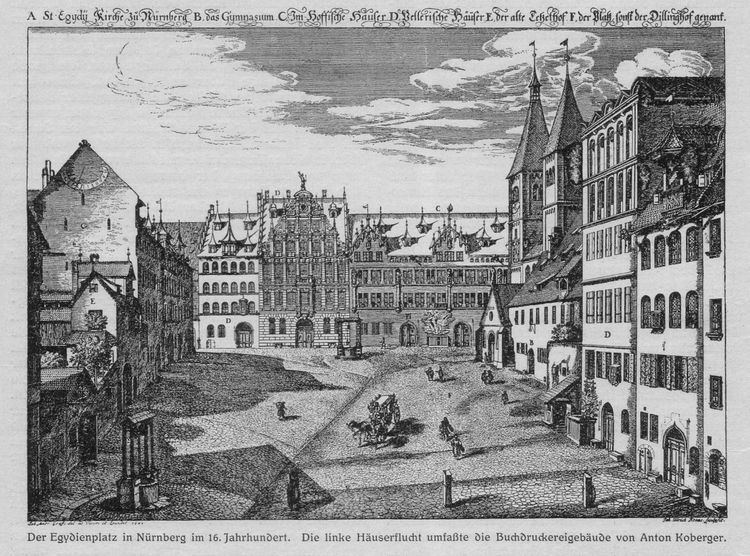 His printing house survived his death only until 1526, and the family continued as goldsmiths and jewelers.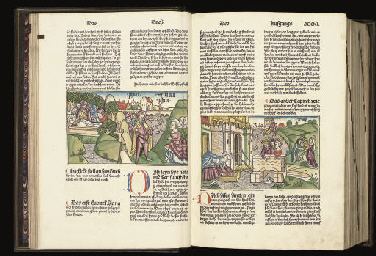 Of Koberger's many different printed editions which he produced from the late 15th century to the early 16th century, three stand out in particular. He printed an illustrated edition of the Bible in High German in 1483, complete with many remarkable woodcut illustrations. The text is from the first German Bible printed by Günther Zainer in the 1470s. Despite popular misconception, Martin Luther's celebrated translation of the Bible into Low German, i.e. Vernacular German, in the early 16th century was not the first German Bible, the Zainer edition appearing nearly 50 years before Luther's, and Koberger's editions of the same translation shortly thereafter. (Legend holds that Luther had approached initially Koberger's printing house to produce his translation of the Bible into German but the printing house declined the project. Scholars have speculated that the Koberger printing house might have continued well beyond 1526 had they accepted the project.) Koberger also printed an edition of the Golden Legend by Jacopp dal Vorgine in German in 1488, also illustrated with woodcuts of saints and religious themes. His most celebrated project is the so-called Nuremberg Chronicle of 1492, or Liber Chronicarum, probably the most extensively illustrated edition of the incunabula period, c. 1450 – 1500. Editions were produced in both Latin and German. The work was so popular, it is believed by scholars to have had one of the largest print-runs of the Incunabula Period. Because of the popularity, pirated editions appeared almost immediately after Koberger's edition.
Today, the Anton Koberger Press is a diversified company with interests in printing, luxury retail and watchmaking.