Years active

1980 - present







Born

July 25, 1962 (age 61) (

1962-07-25

)

New London, Connecticut

Movies and TV shows




Similar People

Lindsay Ridgeway, Danny McNulty, Maitland Ward, Michael Jacobs, Matthew Lawrence
Anthony tyler quinn comedy reel
Anthony Tyler Quinn (born July 25, 1962) is an American actor best known for his role as Jonathan Turner on Boy Meets World from 1994–1997, a role he reprised in 2015 in Girl Meets World.
Contents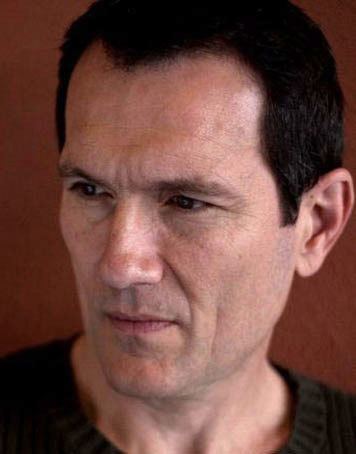 Mr turner rides again boy meets world vet anthony tyler quinn to guest star on girl meets world
Early life
Anthony Tyler Quinn was born July 25, 1962 in New London, Connecticut.
Career
At age 19 Quinn moved to Los Angeles to look for work. He is best known for his stint on the hit ABC sitcom, Boy Meets World, from 1994 to 1997.
Personal life
Quinn married his high school sweetheart Margaret on June 15th, 1985. They have two children, a daughter named Andie Tyler and a son named Roman Gabriel. Quinn is a Christian.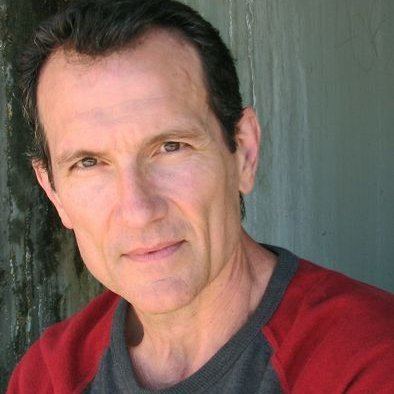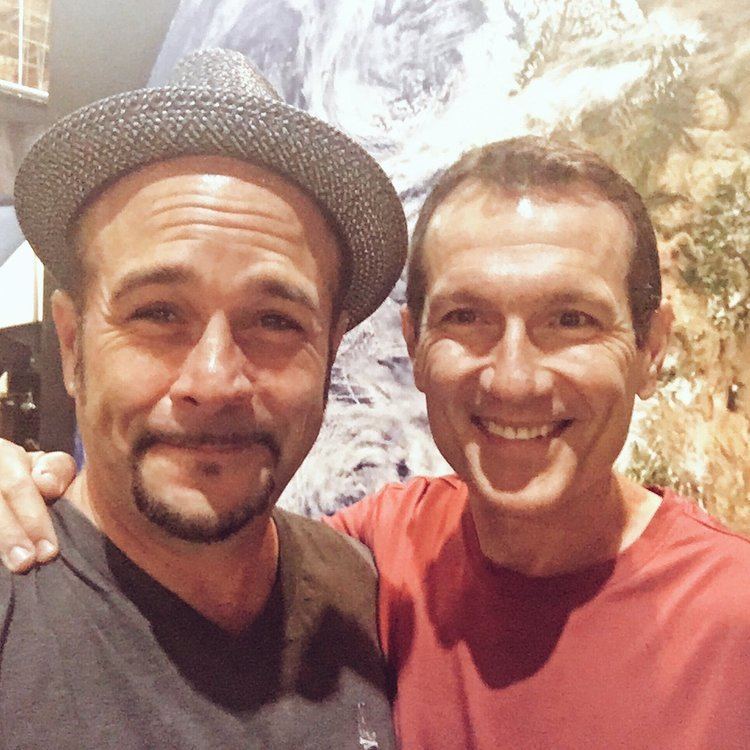 Filmography
Actor
2021
The Man from Nowhere
as
Gamble
2018
A Hard Gamble (Short)
as
Det. Johnny Gamble
2017
Feud (TV Mini Series)
as
Wendell Corey
- And the Winner Is- (The Oscars of 1963) (2017) - Wendell Corey
2015
Girl Meets World (TV Series)
as
Jonathan Turner
- Girl Meets Goodbye (2017) - Jonathan Turner
- Girl Meets Creativity (2015) - Jonathan Turner
- Girl Meets the New Teacher (2015) - Jonathan Turner
2017
Zero Tolerance
as
Anthony Boyd
2016
Henry Danger (TV Series)
as
Children's Psychologist
- Hour of Power (2016) - Children's Psychologist
2015
Greyscale
as
Jonathon Cole
2015
Life of Death (Short)
as
Jack
2015
Murder of Crowe (Short)
as
Detective Hutchinson
2014
NCIS (TV Series)
as
Navy Commander Clarence Daniels
- Alleged (2014) - Navy Commander Clarence Daniels
2013
Descent (Short)
as
Boatman
2013
Days of Our Lives (TV Series)
as
Bernardi
- Episode #1.12102 (2013) - Bernardi
- Episode #1.12101 (2013) - Bernardi
- Episode #1.12100 (2013) - Bernardi
- Episode #1.12099 (2013) - Bernardi
- Episode #1.12083 (2013) - Bernardi
- Episode #1.12081 (2013) - Bernardi
- Episode #1.12080 (2013) - Bernardi
- Episode #1.12078 (2013) - Bernardi
- Episode #1.12077 (2013) - Bernardi
2012
Pretty Little Liars (TV Series)
as
Ron
- A Hot Piece of A (2012) - Ron
2011
The New Republic
as
Hendrix
2010
American Bandits: Frank and Jesse James (Video)
as
Burdette
2010
House M.D. (TV Series)
as
Eli Morgan
- 5 to 9 (2010) - Eli Morgan
2010
No Greater Love
as
Jeff Baker
2009
A Christmas Snow
as
Andrew
2009
Silent Venom (Video)
as
Eddie Boudreau
2009
The Mentalist (TV Series)
as
Lawyer
- Crimson Casanova (2009) - Lawyer
2008
Ghost Whisperer (TV Series)
as
Mr. Linarcos
- Save Our Souls (2008) - Mr. Linarcos
2008
Cold Case (TV Series)
as
Hugh Mastersen '08
- Roller Girl (2008) - Hugh Mastersen '08
2008
Dexter (TV Series)
as
Dentist
- Our Father (2008) - Dentist
2008
It's a Wonderful Death (Short)
as
Vice President Schuldiner
2007
Smuggler's Ransom
as
Bill Donley
2005
Passions (TV Series)
as
The Older Guy
- Episode #1.1499 (2005) - The Older Guy
2003
Las Vegas (TV Series)
as
Predator
- Groundhog Summer (2003) - Predator
2001
Inside Schwartz (TV Series)
as
Gary
- Eve's Date with Schwartz's Destiny (2001) - Gary
2001
Dead Last (TV Series)
as
Pilot
- Death Is in the Air (2001) - Pilot
2001
Diagnosis Murder (TV Series)
as
Calvin Laird
- On the Beach (2001) - Calvin Laird
2000
Normal, Ohio (TV Series)
as
Mr. Collins
- Foreign Affairs (2000) - Mr. Collins
2000
Just Shoot Me! (TV Series)
as
Brad
- Dial 'N' for Murder (2000) - Brad
1999
Caroline in the City (TV Series)
as
Randy / Randy Thorsen
- Caroline and El Niño (1999) - Randy
- Caroline and the Big Move (1999) - Randy
- Caroline and the Return of the Sudsy Guy (1999) - Randy
- Caroline and the Sudsy Guy (1999) - Randy
- Caroline and the Ancestral Home (1999) - Randy Thorsen
1999
3rd Rock from the Sun (TV Series)
as
Sam 'The Butcher' Marchetti
- Dick 'The Mouth' Solomon (1999) - Sam 'The Butcher' Marchetti
1998
Party of Five (TV Series)
as
Sean Sullivan
- Whatever Works (1999) - Sean Sullivan
- Love and War (1998) - Sean Sullivan
1998
Ask Harriet (TV Series)
as
Jack Cody / Sylvia Coco
- Kiss Harass Goodbye (1998) - Jack Cody / Sylvia Coco
- Good for the Goose, Good for the Gender (1998) - Jack Cody / Sylvia Coco
- Exes and Ohs (1998) - Jack Cody / Sylvia Coco
- Surprise, Surprise (1998) - Jack Cody / Sylvia Coco
- Pumps and Circumstances (1998) - Jack Cody / Sylvia Coco
- Fat Ron (1998) - Jack Cody / Sylvia Coco
- Dis-guise in Love with You: Part 2 (1998) - Jack Cody / Sylvia Coco
- Dis-guise in Love with You: Part 1 (1998) - Jack Cody / Sylvia Coco
- Lips That Pass in the Night (1998) - Jack Cody / Sylvia Coco
- Turn Your Head & Kafka (1998) - Jack Cody / Sylvia Coco
- Help Me Rwanda (1998) - Jack Cody / Sylvia Coco
- Hot Coco (1998) - Jack Cody / Sylvia Coco
- Pilot (1998) - Jack Cody / Sylvia Coco
1998
JAG (TV Series)
as
Sergente Giovanni Cade
- Going After Francesca (1998) - Sergente Giovanni Cade
1994
Melrose Place (TV Series)
as
Rory Blake / Lt. Tim Truman
- A Long Way to Tip-A-Rory (1998) - Rory Blake
- Divorce Dominican Style (1998) - Rory Blake
- The Nasty Minded Professor (1998) - Rory Blake
- M.P. Confidential (1998) - Rory Blake
- Four Affairs and a Pregnancy (1998) - Rory Blake
- I Am Curious, Melrose (1994) - Lt. Tim Truman
1994
Boy Meets World (TV Series)
as
Jonathan Turner
- Cult Fiction (1997) - Jonathan Turner
- Easy Street (1996) - Jonathan Turner
- Sixteen Candles and Four-Hundred-Pound Men (1996) - Jonathan Turner
- Janitor Dad (1996) - Jonathan Turner
- Fishing for Virna (1996) - Jonathan Turner
- Hair Today, Goon Tomorrow (1996) - Jonathan Turner
- Brother Brother (1996) - Jonathan Turner
- The Happiest Show on Earth (1996) - Jonathan Turner
- I Never Sang for My Legal Guardian (1996) - Jonathan Turner
- I Was a Teenage Spy (1996) - Jonathan Turner
- Life Lessons (1996) - Jonathan Turner
- The Pink Flamingo Kid (1996) - Jonathan Turner
- Stormy Weather (1996) - Jonathan Turner
- The Heart Is a Lonely Hunter (1996) - Jonathan Turner
- A Kiss Is More Than a Kiss (1996) - Jonathan Turner
- New Friends and Old (1996) - Jonathan Turner
- The Grass Is Always Greener (1996) - Jonathan Turner
- City Slackers (1996) - Jonathan Turner
- Train of Fools (1995) - Jonathan Turner
- The Last Temptation of Cory (1995) - Jonathan Turner
- Rave On (1995) - Jonathan Turner
- Truth and Consequences (1995) - Jonathan Turner
- This Little Piggy (1995) - Jonathan Turner
- Hometown Hero (1995) - Jonathan Turner
- He Said, She Said (1995) - Jonathan Turner
- What I Meant to Say (1995) - Jonathan Turner
- The Double Lie (1995) - Jonathan Turner
- My Best Friend's Girl (1995) - Jonathan Turner
- Home (1995) - Jonathan Turner
- Career Day (1995) - Jonathan Turner
- The Thrilla' in Phila' (1995) - Jonathan Turner
- Pop Quiz (1995) - Jonathan Turner
- Wrong Side of the Tracks (1995) - Jonathan Turner
- By Hook or by Crook (1995) - Jonathan Turner
- On the Air (1995) - Jonathan Turner
- Danger Boy (1995) - Jonathan Turner
- Breaking Up Is Really, Really Hard to Do (1995) - Jonathan Turner
- I Am Not a Crook (1995) - Jonathan Turner
- Cyrano (1995) - Jonathan Turner
- Turnaround (1994) - Jonathan Turner
- The Beard (1994) - Jonathan Turner
- Sister Theresa (1994) - Jonathan Turner
- Fear Strikes Out (1994) - Jonathan Turner
- Band on the Run (1994) - Jonathan Turner
- Wake Up, Little Cory (1994) - Jonathan Turner
- Who's Afraid of Cory Wolf? (1994) - Jonathan Turner
- The Uninvited (1994) - Jonathan Turner
- Me and Mr. Joad (1994) - Jonathan Turner
- Notorious (1994) - Jonathan Turner
- Pairing Off (1994) - Jonathan Turner
- Back 2 School (1994) - Jonathan Turner
1996
Sliders (TV Series)
as
J.C. Ashton
- The Fire Within (1996) - J.C. Ashton
1995
Killer: A Journal of Murder (voice)
1995
Abandoned and Deceived (TV Movie)
1994
Black Sheep (TV Series)
as
Eugene
1994
Someone Like Me (TV Series)
as
Steven Stepjak
- What I Did for Art (1994) - Steven Stepjak
- El Presidente (1994) - Steven Stepjak
- The Guy (1994) - Steven Stepjak
- When Moms Collide (1994) - Steven Stepjak
- The Lying Game (1994) - Steven Stepjak
1992
Frannie's Turn (TV Series)
as
Robert
- Money Talks, Olivia Walks (1992) - Robert
1992
Down the Shore (TV Series)
as
Joe
- The Glassman Cometh (1992) - Joe
1991
The Chase (TV Movie)
as
Dale
1990
Working Girl (TV Series)
as
Sal Pascarella
- We Can Work It Out (1990) - Sal Pascarella
- Two's a Crowd (1990) - Sal Pascarella
- Oh, Brother (1990) - Sal Pascarella
- Get Back (1990) - Sal Pascarella
- Guess Who's Coming to Dinner (1990) - Sal Pascarella
- Just One of Those Things (1990) - Sal Pascarella
- Hungry Heart (1990) - Sal Pascarella
- It's Only Love (1990) - Sal Pascarella
- McJoe's (1990) - Sal Pascarella
- A Friend in Need (1990) - Sal Pascarella
- I Heard It Through the Grapevine (1990) - Sal Pascarella
- Dream On (1990) - Sal Pascarella
1990
Goodnight Sweet Wife: A Murder in Boston (TV Movie)
as
Matthew
1990
Problem Child
as
Additional Voices (voice)
1989
Flying Blind (TV Movie)
as
Mod Kid #1
1986
Family Ties (TV Series)
as
Clete
- Engine Trouble (1986) - Clete (as Tony Quinn)
1985
Peyton Place: The Next Generation (TV Movie)
as
Joey Harrington (as Tony Quinn)
1984
Airwolf (TV Series)
as
Everett
- The Hunted (1984) - Everett (as Tony Quinn)
- The Truth About Holly (1984) - Everett (as Tony Quinn)
- Firestorm (1984) - Everett (as Tony Quinn)
1982
Angel
as
Maloney (as Tony Quinn)
Writer
-
Matter of Time (story by) (post-production)
-
The Descent (post-production)
2018
A Hard Gamble (Short)
2015
Life of Death (Short) (written by)
2015
Murder of Crowe (Short) (written by)
2013
Descent (Short) (co-writer)
Miscellaneous
2006
You, Me and Dupree (adr loop group)
2005
Elektra (voice actor)
2004
The Bourne Supremacy (adr voice group)
1990
Mr. Destiny (adr voice group)
Assistant Director
2013
Descent (Short) (assistant director)
Producer
2013
Descent (Short) (associate producer)
Sound Department
1997
Keys to Tulsa (adr loop group)
Self
2023
Pod Meets World Podcast (Podcast Series)
as
Self - Guest
- Pod Meets World LIVE! Presented by Hyundai (2023) - Self - Guest
- TGI: 'Danger Boy' w/ Tony Quinn (Part 2) (2023) - Self - Guest
- TGI: 'Danger Boy' w/ Tony Quinn (Part 1) (2023) - Self - Guest
- Anthony Tony Quinn Meets World (2023) - Self - Guest
1996
Maury (TV Series)
as
Self
- Episode dated 15 November 1996 (1996) - Self
Archive Footage
2000
Boy Meets World (TV Series)
as
Jonathan Turner
- Brave New World: Part 2 (2000) - Jonathan Turner
- Brave New World: Part 1 (2000) - Jonathan Turner
References
Anthony Tyler Quinn Wikipedia
(Text) CC BY-SA