Anthony Martini (born 1979) is an American music manager at Crush Management. He is also affiliated with a music licensing company called Jingle Punks and a former musician, and the lead vocalist of rap metal band E-Town Concrete.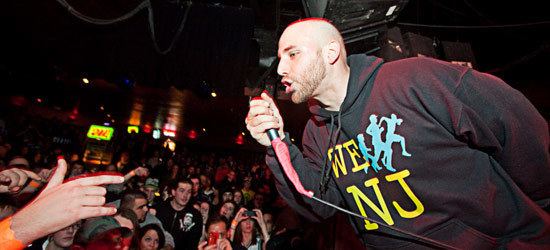 Anthony Martini's management career began at Ferret Music where he handled bands like Set Your Goals, Unearth and Terror until he took a position at Crush Management whose clients include Fall Out Boy, Gym Class Heroes, Tyga and more.
He is also a partner at Jingle Punks Music which provides music for television, film and video games. Jingle Punks Music has been featured in Billboard, Wired, Variety and was named "one of America's most promising startups" by Business Week.
Anthony is also co-founder and lead singer of the now defunct New Jersey based Hardcore band E-Town Concrete. E-town has sold over 120,000 albums worldwide and has toured the US, Japan, Canada, Europe and the UK. In 2000 they appeared on Ozzy Osbourne's summer tour "Ozzfest" and have had videos on MTV and Fuse.
Originally from Elizabeth, NJ and has a younger brother. He finally met his father when he was in his early twenties. A lot of his lyrics in his songs are based on his growing up without a father figure, and for his mother who was forced to play the role of both parents. His strong political views most evident in E-Town's later recordings.
Although the group had been broken up for several years, E town Concrete reunited with 2 sold out shows at the Starland Ballroom in Sayreville, New Jersey on 2/20/2009 and have returned to Sayreville every year since.
Official Bootlegs... Vol.1 (Maritini's solo album, 2003)
Made For War (2003)
The Renaissance" (2001)
The Second Coming" (1999)
Time 2 Shine" (1997)