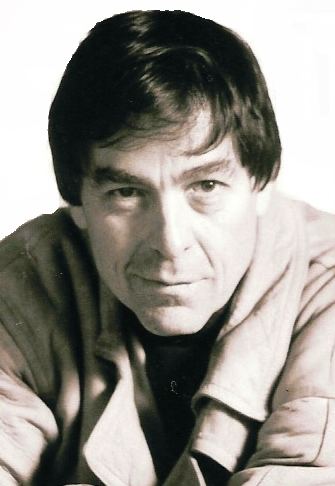 In the late 1950s, Hilder was an A&R man for Modern Records which was owned by the Bihari Brothers, who also owned the budget Crown and Custom labels. In the early 1960s he was connected with Surf Music and was a prolific producer. According to "The Tony Hilder Story" article that appears in the Fall 1975 (No. 14) of Who Put the Bomp magazine, Hilder's name as publisher, producer etc., appears on countless records, both 45s and albums. And if it wasn't for the poor crediting on the budget releases, his name would appear more often. As a producer he produced Jim Waller's "Surfin' Wild". He was credited as producer on the Surf War various artists album. Material he composed is on the Surf-Music (ZYX) various artists album. He supervised the recordings of The Revels, a California group remembered for the instrumental hit "Church Key." He was also he president of Impact Records a label that released recordings by The Revels, Lil' Ray and The Premiers and Dave Myers and The Surftones. He had a role in providing the music for the 1961 film, The Exiles.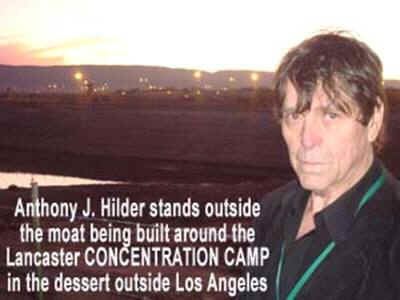 Hilder is an activist, investigative journalist, talk show host and former war correspondent. He is also founder of the Free World Alliance. One of his stated causes is "destroying the Illuminati's capacity to carry out their crimes "under the cover" of darkness". Possibly by commenting on certain things which could be described by some as venturing into territory that's been forbidden by the mainstream media, he has been thrown off over half a dozen shows. The shows he was either thrown off or has been forced to leave include WKBD Television in the early 1970s, and KLAV in 1993. The incident at KLAV arose over remarks he made about Janet Reno, her connection to CAN, the Cult Awareness Network and his remarks about Bill Clinton. In 1997, during a public hearing at Long Beach Complex, regarding a naval matter, Hilder made some stirring remarks about Clinton.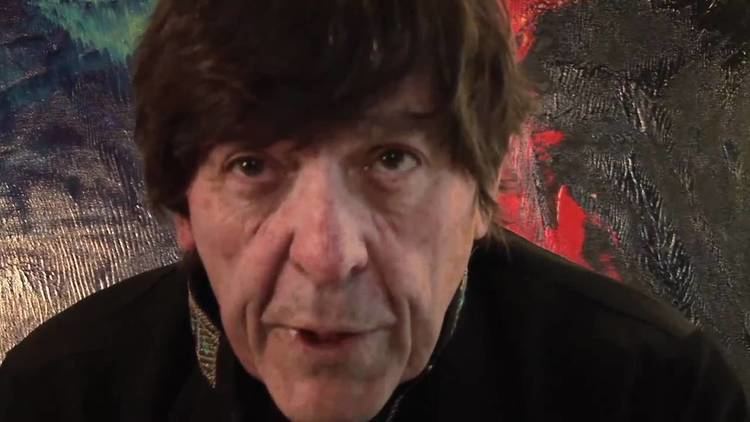 His work as a conspiracy researcher has led him to interview people such as Victor Pribanic in relation to the plane crash of JFK Jr. on July 16, 1999. At the time of the crash, Pribanic was said to be fishing off Squibnocket Point at Martha's Vineyard. He has also come into contact with Mark Dice who he met in 2006 and several times following that meeting.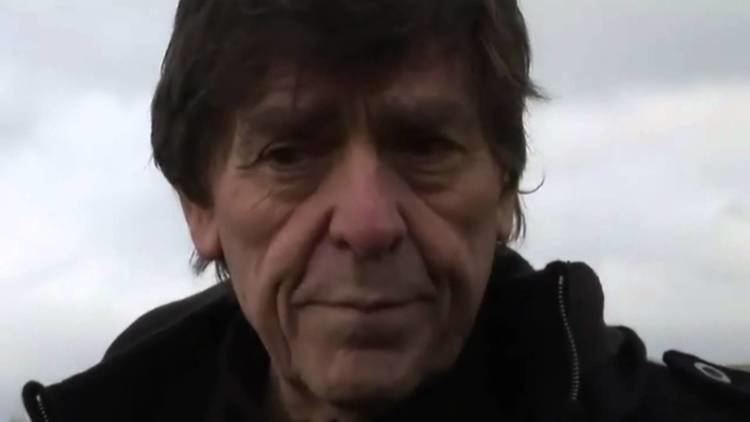 As a public speaker, along with Tazz Powers, Paula Nunes, Stan Monteith and Jordan Maxwell, he was listed as a special guest for Conspiracy Con 7 in San Jose. He has attended 11th and 12th annual Conspiracy Conventions where like Douglas Dietrich, he has been both a presenter and a guest who has been interviewed and engaged in discussions in the exhibition hall. Hilder has been described as favorite fact finder for many conspiracy theorists.
As a film maker he has either directed or produced documentaries such as Megamurder Millennium 2000, 911 : The Greatest Lie Ever Sold, which was released in Germany as Siedepunkt 9-11, and Skull & Bones: The Catholic Connection
Hilder interviewed Franklin D. Roosevelt's son in law Curtis B. Dall for the book The Warlords of Washington (secrets of Pearl Harbor), in which Dall claimed there was prior knowledge about the Pearl Harbor attack 21 hours before its occurrence. This is repeated in David Allen Rivera's Final Warning: A History of the New World Order Part One. In the book, it suggests involvement from the banking establishment. Hilder has said that the international banking establishment wishes to dominate the world.
In the late 1950s Hilder had minor or supporting roles in a few feature films and television shows including Eye For An Eye, an episode of the television show The Grey Ghost in which he played a union soldier. He also had a featured role in the Television series M-Squad that featured Lee Marvin. In 1958, he had a part in the Robert Clarke directed sci-fi film The Hideous Sun Demon.
Anthony J. Hilder had an association with former FBI chief, Ted Gunderson and had interviewed him on numerous occasions as well as having done numerous conferences together. They both said that the 1993 World Trade Center Bombing were a result of FBI agent provocateurs.
Hilder has said that there is a belief that there is an attempt by Bohemian Grove attendees to control the population. He said that the Oligarchy are to abolish society as it's known and bring about a new world order. In relation to the Cremation of Care ceremony that allegedly involves the symbolic sacrificing of children, he said the ceremonic killing of children is a crime.
On Communism, Hilder said that Communism was not and never was is not a creation by the masses. It wasn't created to overthrow the Banking establishment. He said that it was a creation of the Banking establishment to enslave the people.
He has referred to Free trade as not being free. He referred to it as slave trade.
Referring to the mainstream media as controlled media, he said that you don't read about freedom and government crimes in the controlled media. He also said that the alternative media was not prostituted and sanitized.
Hilder has been very vocal about the New World Order and has sought to expose the agenda. He mentioned to an audience the Faustian financial fraternity being "hellbent" on controlling the world. Elsewhere, he has said that the goal of the elite is to create a totalitarian state of controlled citizens. He mentioned Hitler and his call for "One Reich, One People, One Leader" as the precursor to the New World Order. He used the alleged financing of Nazism and Communism by Wall Street as an example. He also mentioned what he believed to be the aim of the banking establishment. Along with Dr. Carolyn Dean talking about deaths by Modern Medicine, he has been a guest on Out There TV's Matrix News shown on America One talking about the NWO.
Regarding the alleged sightings of UFOs around or near a government base in Nevada, in the early 1990s Hilder was researching what he said was a government cover-up of the saucer operation. He also commented regarding the April 1991 sightings of UFOs by some people that they thought they saw things but he was sure they didn't. Regarding UFOs, he has in the past said that they were a ploy by the government, department of defense in what he referred to as "a crisis creation project" to panic the population of the planet info accepting a one world government. He also quoted Adolf Hitler with his "One Reich, One People, One Leader" which he said was a precursor of the New World Order. Hilder wasn't the only one who has commented on UFOs being used to panic the masses, Bill Cooper, Ted Gunderson, Alex Jones, Jesse Ventura, Clyde Lewis and Serge Monast and others have done also.
In a letter to Patty Cafferata, addressed to Lincoln County District Attorney dated July 30, 1992, he asked for an investigation into the activities of agents who he referred to as the Wackenhut S.S., her office and the Lincoln County Sheriff's department. This was relating to what he said was the harassment of American citizens and Japanese nationals who came to view Unidentified Flying 'Saucer-Shaped Disks' being tested in certain areas. In the same letter, he also mentioned the arrest of certain individuals in the Tickaboo Valley. He accused her of refusing to reveal the names of the arrested individuals and made suggestions of a cover up. He drew comparisons between her and other district attorneys and law enforcement officials that he had interviewed in his capacity as an investigative journalist. He said they had generally been "most cooperative" while she had been "least cooperative".
At the end of the letter, he said that he had said that duplicate letters were being sent to the American Civil Liberties Union, Senator Floyd Lamb, Eustace Mullins, Arsenio Hall, Congressman Bob Dornan and others. Hilder has a letter relating to this published in the January 1995 issue of Contact: The Phoenix Project magazine.
In 1998, Hilder and Norio Hayakawa started the Area 51 People's Rally. It was formed in protest against what was seen as the secrecy surrounding Area 51. The rally in 1999 kicked off on June the 5th at the Little A'Le'Inn in Rachel, Nevada. It began with a press conference. Various topics including the New World and Global Government were presented. Speakers at the event included Hilder, Ted Gunderson and Southern Californian, Spanish speaking talk show host Victor Camacho. A truck load of Latino listeners also came along with Camacho to attend the event. The following day a gathering of about 200 people were congregating by the signs of Groom Lake Road. Demands to end the secrecy were made by Hilder and some others to the Area 51 authorities. The 2000 Rally was opened by Hayakawa. KVBC and Channel 3 (NBC) covered the event with Hilder speaking to the gathering and Joerg Arnu fielding the reporter's questions.
Possibly Hilder's transition from producing music to making documentaries about conspiracies, the New World Order, and Illuminati came about as a result of his producing the Myron Fagan narrated llluminati-CFR records in 1967. One of his documentaries Reichstag 95: An American Holocaust also featured Ted Gunderson.
Along with Gary Arnold and Deborah Tavares, he went to Bohemian Grove where a protest was being held. It was reported in The Examiner that on Saturday July 16, Tavares had a speeding car slam into her vehicle when her vehicle was approaching Bohemian Grove compound. Also Hilder was working on a documentary that was to be released in September that year. Both Hilder and Tavares were featured in an article on the grove by RT.
Reichstag 95
Reichstag 95 featured Ted Gunderson who by that time was retired from his role as FBI bureau chief. Together they discussed the Oklahoma bombing. It also featured a testimony from Jane Graham.
Illuminazi 9-11
This film that was released in 2001, asked the question about who benefits from the world trade center atrocity and who might be behind it. It also asked if it was done by those who wish to set up a new world order. Ted Gunderson also featured in the film. Erskine Payton, host of the Erskine Overnight radio show, referred to it as the most startling, shocking video he'd seen. It was shown twice on Seattle Community Media TV in 2005 on the 20th and 27 June.
Panic Project
This documentary deals with Area 51, unidentified flying objects and the possibility that they could be used to panic people. Along with Hilder, Norio Hayakawa and Jordan Maxwell are featured.
911: The Greatest Lie Ever Sold
This film was released in 2005. In Germany, it was released as Siedepunkt 9-11 It was directed by Anthony J. Hilder and produced by Jeffery Friesen, Hilder, Victor Tory and Larry Shea.
Chris Everarad from Enigma TV,commented that this movie and Eric Hufschmids Painful Deceptions "made Fahrenheit 9-11 look like The Muppet Movie. Former special Agent In Charge and head of the Los Angeles FBI, Ted Gunderson said he hadn't seen a film more shocking. It exposed the satanic movement in the country and went to the belly of the beast. It deals with the belief that 9/11 was an inside job, and asks the question was there prior knowledge about the attack?
It featured Commentators: Jack McLamb, Kenn Thomas, Jim Marrs, Gary Busey, Eric Hufschmid, John Buchanan, Erskne, Will Thomas, Michael Tsarian, Erika, Former Congressman William Dannemeyer, Congressman Butch Otter, Lyndon LaRouche, Phil Berg, Ellen Mariani, Carol Brouillet, Brian McCrae, Willis Carto, Daniel Hopsicker, Dr, Bruce Winslow, Gary Richard Arnold, Stan Monteith, Ralph Epperson, Laura Burnett, Paul Borraccio, Larry Shea, Jeff Friesen, Virginia Price, Clay Douglas, Ingri Cassel, Ian Woods, Barrie Swicker, Simon Aronowitz and Michael Ruppert.
It was shown on Seattle Community Media TV in 2005 on 11th, 18th, 25 July, in 2006 on 22 May and 13 September.
Lucifer 2000 is a documentary that features Hilder and Jordan Maxwell. The watcher is told about the all seeing eye which appears on the US dollar bill. According to the discussion taking place, the eye is on the cover of the Illuminati documents that were recovered by the Bavarian government.
Col. Curtis B. Dall - FDR's Son-in-Law Speaks Out - Hilder interviews Dall the son in law of Franklin D. Roosevelt. He discusses possible influence of powerful inside manipulators.
John Lear on UFO Area 51 - Interview with John Lear, airline captain, former CIA pilot and son of Lear Jet inventor Bill Lear.
Norio Hayakawa Hilder interviews Hayakawa on his show for Radio Free America (circa 1990) where Hayakawa goes into details and discusses the origin and nature of UFOs.
Ted Gunderson - Hilder interviews the former FBI chief in the mid-1990s.
Brian Gerrish of the British Constitution Group
Jose Escamilla and Gary Richard Arnold at Conspiracy Con 2011
K-TALK Radio AM-63 - July 4, 1993. Hilder was a guest on the Kathy Herman show, a talk show hosted by Herman where he discussed the Illuminati, Bohemian Grove and other subjects including Operation Paperclip.
Rose Colombo - Hilder appears on Rose Colombo's prophetic cable talk show in 1996.
Daniel Ott of The Edge AM interviews Hilder on September 4, 2004 about conspiracies. Hilder appears on the 1st and 2nd hour slots.
Greg Szymanski - Greg Szymanski of Investigative Journal interviews Hilder on Friday February 17, 2006
Natalie-Marie Hart - Crystal Kids Radio host Natalie-Marie Hart Interviews Anthony J. Hilder about world affairs
Daniel Ott of The Edge AM interviews Hilder on August 23, 2008 about 9/11, Conspiracies and Illuminati
John Stadtmiller has Hilder and actor Damian Chapa on his show talking about the upcoming End the Fed rallies.
Clay Douglas publisher of The Free American and host of the Free American hour interviews Hilder on the Free American hour show.
Shepard Ambellas interviews special guest Anthony Hilder on 23 August 2010 in the first hour of his show.
Alan James, Sovereign Independent Newspaper, Host interviews Hilder for Open Your Mind Internet Radio DEC 19, 2010
Theo Chalmers interviews Hilder for UK television show "On The Edge"
Grayling Barroclough, the Blackpool Communicaster interviews Hilder about Englands surrender of its Sovereignty to the European Union.
KPDC Television Channel 25, Hilder being interviewed about the New World Order
Chelene Nightingale and Randy Dees interview Hilder on Wake Up Mission Radio Show on March 7, 2015.
The Second Annual Conspiracy Conference May 25 & 26, 2002 Santa Clara, CA
The Sixth Annual Conspiracy Conference May 27 & 28, 2006 Santa Clara, CA
The Ninth Annual Conspiracy Conference June 6 & 7, 2009 Santa Clara, CA
The Eleventh Annual Conspiracy Conference June 4 & 5, 2011 Santa Clara, CA
Conspiracy Con 2013 Crowne Plaza Hotel Milpitas, California, June 1–2, 2013
Hilder, an L.A.-based entrepreneur. In the late 1950s, he worked for the Bihari owned Modern Records which was a label mate of RPM, Crown and Custom. The latter two, Crown and Custom were the ones responsible for budget exploito releases like Batman and Other Themes by Maxwell Davis, the fuzz and distortion driven Light My Fire by The Firebirds, Psychedelic Guitars and More Psychedelic Guitars and other records that featured guitarist Jerry Cole. His time at Modern gave him contacts he needed in the music business. One of the contacts, Bruce Morgan, was part owner of a studio where the first recordings by the famous surf group the Beach Boys were made. In 1959, taking advantage of the surf music craze, Hilder formed CT Records, which was his first record label. Also in the same year he was connected with Tender Records that George Motola was head of.
In 1960, Manuel Chavez and Herman Chaney recorded a single in a Los Angeles studio connected with Hilder. The single was "Be My Love" / "Piccadilly Rose" by Chavez & Chaney and released on Spry 122. It was also released under Frankie And Johnny on Blast Off 100. Hilder had a role in production, and as a co composer.
Hilder produced on the The Rhythm Kings, Dave Myers & The Surftones – The Winners Of The 18 Band Surf Battle album that was released on the GNP Crescendo label in 1963. It included eight titles by The Rhythm Kings, and four by Dave Myers & The Surftones. He also wrote the liner notes.
In 1962 Hilder approached a group called The Latin Knights who had previously recorded. He asked them to record again. In November 1962 they had their first session with him. They recorded "Close To Me" and "The Soul". Around this time Hilder had changed their name to The Charades. Another session saw them recording "Take A Chance", "Promise Her Anything" and "Delano Soul Beat" which was an instrumental number. Later in 1963 they recorded "Surf'n' Stomp" and "For You". Ray Baradat and Al Garcia produced the recording. The masters were taken by Hilder, and he had them released on Northridge Records. Years later in 1973 Ray Baradat went to Los Angeles to try to find his old producer Tony Hilder and see if any of the tapes of the group had survived. Hilder was out of the music business by that time but had master tapes under cover in a carport in Santa Monica. Baradat was told by Hilder to take what he wanted and see if he could release them if he wanted to do so. The group was asked if they would be interested in recording some songs for a movie soundtrack. Two songs that were recorded by The Charades for the movie were "Black Lolita" and "All My Love". "Black Lolita" was the title song for the movie of the same name. It was a Blaxploitation film. It featured Yolanda Love as Lolita and also Anthony Mannino and Jefferson Richard. As a result of the session involving Anthony Hilder, they met Motown Records engineer/producer Art Stewart which resulted in them having a relationship with Motown and Stewart.
No connection to, and not to be confused with Anthony Music set up in the RKO building, New York City in 1952 by Ray Anthony, or the similarly named in Hampton, Virginia his music publishing company Anthony Music AKA Anthony Music Corp was based in California. The company handled releases such as "Commanche" / "Rampage" by The Revels, and their earlier release, "Church Key". Other artists included Shorty Bacon, Emmett Lord, Bob Linkletter and The Sentinal Six.
During the 1960s, Hilder oversaw Impact Records, a Los Angeles-based record label. One of the functions of Impact Records was to be an outlet for masters that Hilder couldn't release on other labels. Much of the material released was from local aspiring artists and bands. One artist that had a release on the label was Little Ray Jimenez in 1962 with "Shake! Soul! & Shout!" bw with "Soul Stomp!". Another artist to have a release on the label in 1962 was Rue Barclay who had been recording since the late 1940s. His release was "I've Lost The Road" bw "Please Dear Won't You Stay". The following year Barclay appeared in a low budget film, The Skydivers. The Revels, a local Californian band who had been around since 1957 had 4 singles released on the label from 1960 to 1962 which included the single they were best known for "Church Key". The single was distributed nationally by Liberty Records but was issued under the banner of Impact to keep the identity of the label. He produced an album for his Impact label called Shake! Shout! & Soul that was recorded live at Santa Monica's 2nd Annual Surf Fair. It featured Lil Ray, The Original Surfaris, Dave Myers and the Surftone, The New Dimensions, Steve Korey and The Virtue Four. Robert Hafner also worked on compositions with Hilder and for artists for Impact. Both Hilder and Hafner had had parts in the film The Hideous Sun Demon that was released in 1959.
Records released on other labels such as Del-Fi Records and Challenge Records credit Hilder as either orchestra leader, publisher, or writer.
Hilder is credited with introducing musician / songwriter Gene Maltais to Aladdin Records. Maltais wrote some songs for artists there including John & Jacky. He is also credited with bringing the surf sound to a host of independent California record labels in the early 1960s.
Hilders wife at the time Barbara, provided the female voice on "Church Key" by The Revels. Hilder would supervise the recordings of the Revels. and they also released the single "Rampage". The singles B side was "Detoured, Theme From 'The Exiles". The single was released on his label Impact Records. Dean Zook was given the task by Hilder to head the label's Midwest Radio-TV promotion. His first efforts were concentrated on the promotion of that single which was featured in the film The Exiles and would later appear in the soundtrack to the 1994 film, Pulp Fiction.
Hilder had a prolific output as a producer in the surf genre. His contribution is undeniable, and he's mentioned in books such as Surfin' Guitars: Instrumental Surf Bands of the Sixties by Robert J. Dalley, The Illustrated Discography of Surf Music, 1961-1965 compiled by John Blair, Surf City: the California Sound, by Jack Wood and a book by Brian Chidester, Domenic Priore called Pop Surf Culture: Music, Design, Film, and Fashion from the Bohemian Surf Boom. He is also credited with bringing the surf sound to a host of independent California record labels in the early 1960s. According the "Tony Hilder Story" article by John Blair and Bill Smart in the Fall 1975 issue of Who Put the Bomp, Hilder was responsible for more local surf music being recorded and released than any one individual. Even years later his importance as a producer in the surf genre was acknowledged in a 1995 issue of CD Review.
Hilder helped with much of the writing and arrangement for the 1963 film,The Exiles, a docu-drama about urban Indians from L.A. and with garage rock music provided by The Revels. The film was about three Indian youths who leave their reservation for the city. They try to making a life in Los Angeles where they wander about the city, drinking, fighting and picking up girls. Having been caught between the two cultures they're unwilling to be part of the modern life in the city and they're unable to return to their traditional life. The cast included Yvonne Williams, Homer Nish and Tommy Reynolds and was written, produced and directed by Kent Mackenzie.
In 1966, Hilders company Anthony Music was involved in legal action with Del-Fi records, slapping them with a $122,000 Superior Suit over breach of contract, fraud and money owned. This was over royalties not being paid as per an alleged agreement for the masters of albums by The Centurians, Dave Meyers and the Surf Tones, The Sentinels and an LP Battle of the Surf Bands. Also in the same year, Hilder approached Myron Fagan a playwright-director who had Beverly Garland star in two of his productions, Red Rainbow and Thieves Paradise. He urged Fagan who was nearly 80 to pass on his knowledge of the CFR, Illuminati and its new world order plans so it could be preserved. Hilder wanted to make sure Fagan's knowledge wouldn't be lost after be died. In 1967, the result was an album called The Illuminati CFR. It was released as a 3 record set that Hilder had produced.
Non music
"Gangwar by Gene Maltais With The Gibson String Band - Composer: Gene Maltais, Tony Hilder
"John John" by Aggie Dukes - Composer: Aggie Dukes, Tony Hilder
"Ordo Ab Chao" by Anthony J. Hilder & Evan Sweetwater - Composer: Anthony J. Hilder
"Passion" by Dave Myers And The Surftones - Composer: Hafner, Hilder
"Sano" by The Centurions - Composer: A.J. Hilder
"Surf Bird" by The Breakers - Composer: Anthony J. Hilder
"Surfin' Tragedy" by The Breakers - Composer: Robert J. Hafner, Anthony J. Hilder
"Surfin' Tragedy" by Doug Hume - Composer: Robt J. Hafner, Anthony J. Hilder
"Surfin' Tragedy" by Bob Vaught and the Renegades - Composer: Robt. J. Hafner, Anthony J. Hilder
"The Soul" by Rhythm Kings - Composer: Robt. J. Hafner, Anthony J. Hilder
"Please Be My Love Tonight" by The Charades - Composer: Hilder, Chaves, Chaney
"Shake! Shout! & Soul!" by Lil' Ray and the Premiers
The Trashwomen – Lust (EP) - Hillsdale Records – HR-45-1 - 1992
Jackie And The Cedrics – "Soyokaze" / "Hurry Up" - Hillsdale Records – HR-45-2 - 1993
Mu Martians – "XKE!" / "I'm 'A One You Need" - Hillsdale Records – HR-45-3 - 1993
Jackie And The Cedrics - "Go! Honda Go!" / "Velocity Stacks" - Hillsdale Records – HR-06 - 1994
King Normals - "Sugar Baby" / "Stop, Look & Listen" - Hillsdale Records – HR-09 - 1994
The Exiles - 1961 - Music, Anthony Hilder, The Revels, Eddie Sunrise, Robert Hafner
Hilder provided the liner notes for the single "XKE" by Boss Martians which was released in 1993. His voice is featured on the track "Radio Free World" which on the various artists album Audium Capsule 1 released in 1996. His voice was sampled and appears on the track "A Sorrowful Empire" by the group Haunted By Rivers on their Drain the Sky album released in 2008.
In 1964, Hilder was involved with Barry Goldwater and the presidential campaign. At the time, he considered Goldwater to be the most honorable and courageous candidate he'd ever seen.
In 1971, Hilder was affiliated with a group called Committees Opposed to Bigotry and Racism in America (COBRA). At that time, he appeared on WKBD Television and was interviewed by Lou Gordon a controversial journalist. Hilder criticized President Richard Nixon's proposed trip to Red China and cited the extermination of 66 million people under Mao Tse-Tung. He made references to "Wallstreet Hitlers" as well as referring to Nixon as "Adolph Nixon." Gordon quickly signalled to the stage manager that the interview was over. The television cameras then faded out. Hilder was unsuccessful to resume the interview on other topics. A station spokesman said that this was the first time in 15 years that Gordon had ejected someone from his program. Another organization Hilder was affiliated with in 1976 was CARE, Committee Against Regan Entrapment. CARE provided an umbrella for growing opposition to Ronald Reagan in the right. Reagan was once a hero of Hilder but he believed he had since become a tool for the bankers, the Council on Foreign Relations and the internationalists. He also included the United World Federalists who Reagan has been a member of for 13 years as another organization that Reagan was a tool for. Hilder said "Reagan is simply carrying the ball for what they hope will be a touchdown for world government". Joel Kotkin had remarked that CARE was getting increasing financial support from those who agreed with Hilder's views on Reagan.
Other issues that Hilder had with Reagan were, when Reagan was governor of California from 1967 to January 1, 1975, Reagan deserted his stated conservative positions on issues like gun control, Medicare and property rights. Hilder said that large financial interests in Southern California and the East had influenced Reagan. He had rejected Reagans credibility as a true conservative and said he spoke out of both sides of his mouth. Hilder at the time was a member of former senator George Murphy's campaign staff and was on the national policy board of the Liberty Lobby. A letter by Hilder dated June 22, 1975 was sent to Mr. John G. Murphy, Jr. General Council of Federal Election Commission Washington, Hilder stated that the purpose of their organization was merely to inform the cream of the conservatives in the US that Reagan had "betrayed" the principals he portrayed himself to stick to when shown by the press. At the time, both Hilder and Walt Hintzen were co-chairmen of the organization.
In 1977, Tanzanian president Julius Nyerere was coming to Los Angeles on an official visit and stay with Mayor Tom Bradley. Said to be trying to stir up racial hatred in his country, both Hilder and Dr. Stanley Monteith commented on the upcoming event. Hilder criticized Bradley for "using tax money to roll out the red carpet" for Nyerere, while Motneith said that that distrust and hatred in Tanzania now existed between tribes and that Nyerere was training terrorists and killing his own people.
In 1982 he was campaign manager for Gary Richard Arnold and his congress campaign in California. Hilder had met Arnold in Los Angeles years before in 1966 while Arnold was distributing paperback books on the Bilderbergers and the Council on Foreign Relations. Arnold appeared in news headlines around the U.S. for his public confrontation with Reagan over lying to the American public over lowering taxes.
In the late 1980s there was a movement within the National Rifle Association by some of its members to oust President George H. W. Bush from the association. Bush was a lifetime member and according to the article that ran in the Chicago Tribune, he had no intention of leaving the association. Hilder who was leading the petition drive in Alaska said that petition drives were underway in 23 states.
In June 1993, Hilder was kicked out of the studio at KLAV for his remarks about Janet Reno and her relationship to CAN, the Cult Awareness Network which had a role in the whistleblowing of the Branch Davidians in Waco, Texas. Hilder also reported on Reno's relationship with the Clintons. He remarked that President Bill Clinton was the "velvet" on the iron fist of Commu-Fascism and he should be impeached.
In August 2011, Hilder along with others attended a Santa Monica City Council meeting expressing concern over certain local issues. He had also attended before expressing similar concerns in April 2002.
On June 12, 2012, both Hilder and Gary Richard Arnold attended a council meeting at the City of Watsonville which was televised live on Charter Cable Communications Channel 70 and AT&T Channel 99. Arnold was asking Council to break contract with the International Council for Local Environmental Initiatives and the World Bank while Hilder voiced concerns about toxins being put into the people's food and water supply.
As a TV host he has hosted the Millennium 2000 TV series. He also hosted two radio shows, Radio Free World and Radio Free America. He's also responsible for the creation of Radio Free America. In 1988 he was planning to move to Alaska to be a radio talk-show host in the similar capacity to what he had been in California.
The Warlords of Washington, ISBN 9780935036435 Fullerton, Calif. Educator Publications, 1972