Years active

1947 – 1987




Name

Anselmo Duarte





Role

Actor




Awards

Palme d'Or






Born

April 21, 1920 (

1920-04-21

)

Salto, Sao Paulo, Brazil




Occupation

Actor Film director Screenwriter




Died

November 7, 2009, Sao Paulo, Sao Paulo, Brazil




Spouse

Ilka Soares (m. 1949–1956)




Children

Anselmo Duarte Jr., Lidia Duarte




Movies

The Given Word, Tico‑Tico no Fuba, Ray of Light, The Landowner's Daughter, The Obsessed of Catule




Similar People

Leonardo Villar, Ilka Soares, Dias Gomes, Norma Bengell, Gloria Menezes
Absolutamente certo 1957 com anselmo duarte dercy gon alves parte 2
Anselmo Duarte ([ɐ̃ˈsɛwmu duˈaʁtʃi]; April 21, 1920 – November 7, 2009) was a Brazilian actor, screenwriter and film director. His film O Pagador de Promessas (1962) won the Golden Palm at the 1962 Cannes Film Festival, becoming the first (and to date only) Brazilian film to be so distinguished. The film was also nominated for the Academy Award for Best Foreign Language Film. In 1962 "O Pagador de Promessas" was also awarded best film and best musical score at the San Francisco international film festival and best film at the Acapulco (Mexico), Cartagena (Colombia) Karlovwary (Poland) and Edinburgh (Scotland) international film festivals. His 1964 film The Obsessed of Catule was entered into the 15th Berlin International Film Festival. He also was a freemason.
Contents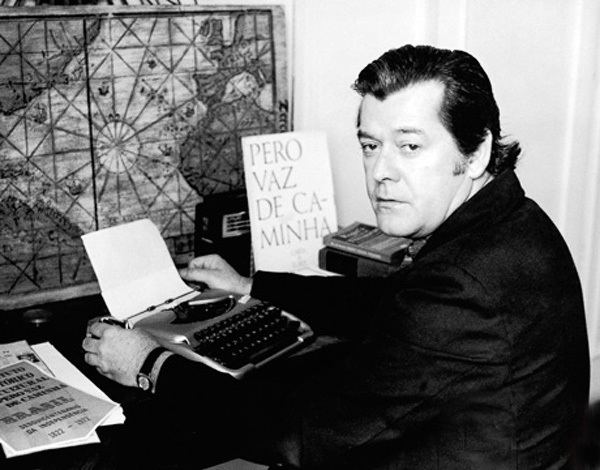 The President of Brazil, Luis Inacio Lula da Silva, awarded Duarte the Order of The Cultural Merit, Brazil's highest cultural civilian honor, and the Governor of São Paulo, José Serra, awarded Duarte the Order of Ipiranga, which is the state's highest civilian honor. Duarte was awarded titles of merit citizenship by numerous Brazilian municipalities including Rio de Janeiro, São Paulo and Salto, his birthplace. In 2009, the municipality of Salto inaugurated a multimillion-dollar cultural and educational centre named "Centro Cultural e Educacional Anselmo Duarte", housing a 500 audience amphitheatre for film and theatrical events. The centre also displays for public view the original "Golden Palm" awarded to Duarte at the 1962 Cannes Film Festival.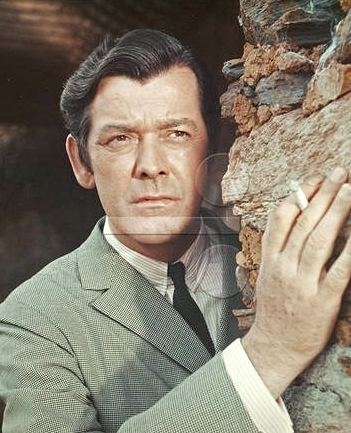 Duarte died on November 7, 2009, due to complications of a stroke.
Selected filmography
Brasa Adormecida (1987) .... Sampaio Barroso (a)
Tensão no Rio (1982) (a)
O Caçador de Esmeraldas (1979) (r)
Os Trombadinhas (1979) (d)
Embalos Alucinantes (1978) .... Filipe (a)
Paranóia (1977) .... Marcelo Riccelli (a)
O Crime do Zé Bigorna (1977) (d, r)
Já Não Se Faz Amor como Antigamente (1976) .... Atílio (a, d, r)
Ninguém Segura Essas Mulheres (1976) (a, d, r)
A Casa das Tentações (1975) (a)
Assim Era a Atlântida (1974) [4]
A Noiva da Noite (1974) (a)
O Marginal (1974) (a)
O Descarte (1973) (d, r)
Independência ou Morte (1972) .... Gonçalves Ledo (a, r)
Um Certo Capitão Rodrigo (1971) (d, r)
O Impossível Acontece (1969) (d, r)
Quelé do Pajeú (1969) (d, r)
A Madona de Cedro (1968) .... Adriano Mourão (a)
Juventude e Ternura (1968) .... Estênio (a)
O Caso dos Irmãos Naves (1967) .... comissário (a)
A Espiã Que Entrou em Fria (1967) (a)
Vereda da Salvação (1964) (d, r)
O Pagador de Promessas (1962) (d, r)
As Pupilas do Senhor Reitor (1961) .... Daniel (a, r)
Un rayo de luz (1960) (a)
O Cantor e o Milionário (1958) .... Tito Lívio (a)
Absolutamente Certo (1957) .... Zé do Lino (d, r, a)
Arara Vermelha (1957) (a)
Depois Eu Conto (1956) .... Zé da Bomba (a, r)
O Diamante (1956) (a)
Carnaval em Marte (1955) .... Ricardo (a, r)
Senhora (1955) .... Fernando Seixas (a)
Sinfonia Carioca (1955) .... Ricardo (a)
Sinhá Moça (1953) .... Rodrigo (a)
Veneno (1952) .... Hugo (a)
Apassionata (1952) .... Pedro (a)
Tico-Tico no Fubá (1952) .... Zequinha de Abreu (a)
Amei um Bicheiro (1952) (r, não creditado)
Maior Que o Ódio (1951) (a)
Aviso aos Navegantes (1950) .... Alberto (a)
A Sombra da Outra (1950) (a)
Pinguinho de Gente (1949) .... Luís Antônio (a)
O Caçula do Barulho (1949) (a)
Carnaval no Fogo (1949) .... Ricardo (a, r)
Terra Violenta (1948) .... Carlos (a)
Inconfidência Mineira (1948) (a)
Querida Susana (1947) (a)[5]
Não Me Digas Adeus (1947) (a)[1]
Não Me Digas Adeus (1947)
Tico-Tico no Fubá (1952)
The Landowner's Daughter (1953)
O Pagador de Promessas (1962)
The Obsessed of Catule (1964)
Case of the Naves Brothers (1967)
References
Anselmo Duarte Wikipedia
(Text) CC BY-SA