India




Kannada


11.1 km2


Karnataka




Dharwad



Annigeri (Kannada: ) is a town in Navalagund taluk of Dharwad district in the state of Karnataka, India, located 20 km west of Gadag en route to Hubli and 35 km from Hubli.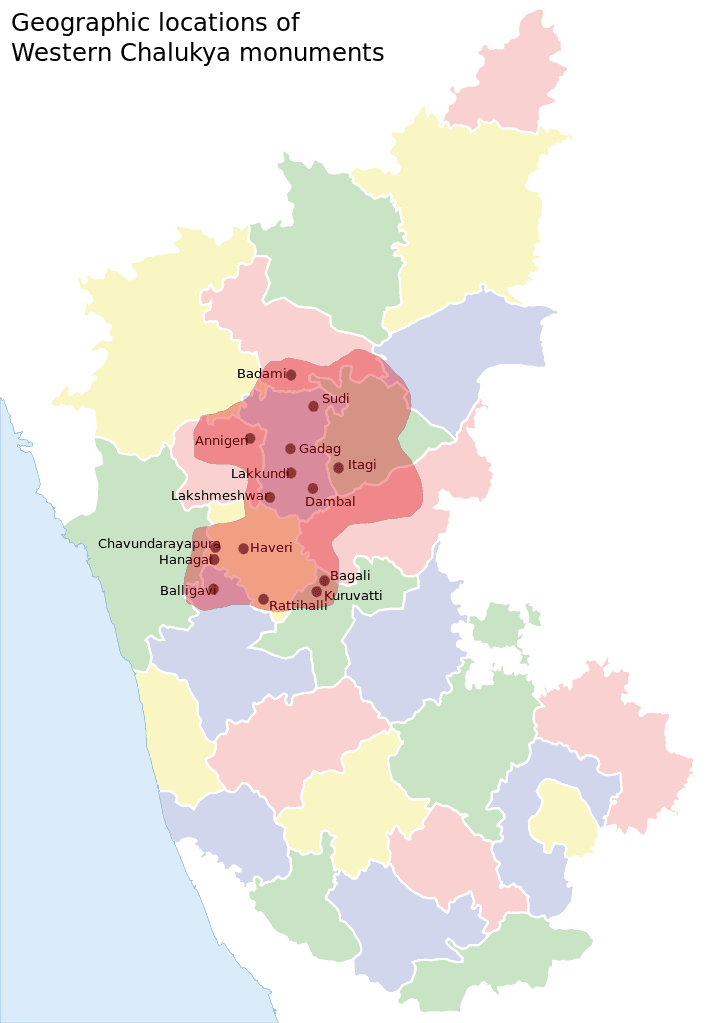 Annigeri was an important political and cultural center in the past. Various kings like the Chalukya dynasty, Seuna Yadavas of Devagiri and the Hoysala Empire annexed the town, which once formed part of the kingdoms of the Kalachuris.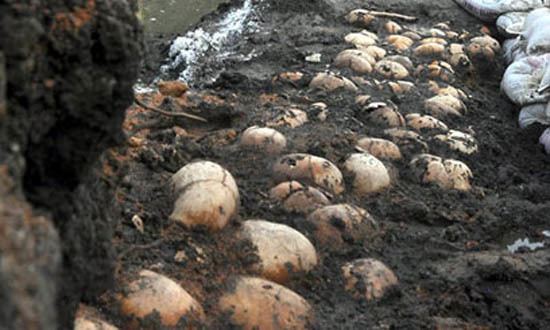 Annigeri was the last capital of the Chalukyas, Someshwara 4 (during 1184-89) and it was headquarters of famous rich province of Belvola-300.
Annigeri comes under the core area of Western Chalukya architectural activity in the modern Karnataka state. The Amrtesvara Temple is the finest examples produced by the Kalyani Chalukyas (Western Chalukya architecture).
In 1157 the Kalachuris under Bijjala II captured Basavakalyan and occupied it for the next twenty years, forcing the Chalukyas to move their capital city to Annigeri in the present-day Dharwad district.
To Provide education at the primary and Vedic levels, Annigeri had five Brahmapuris.
The Amruteshwara Temple was built in the Dharwad District in 1050 CE with dravida articulation, and was the first temple made of soapstone.
The large and black stone Amruteshwar Temple is in the Kalyani Chalukyas style. The temple has a roof supported by 76 pillars and carvings of mythological figures on its walls.
The Amruteshwara Temple was to be the prototype for later, more articulated structures such as the Mahadeva Temple (Itagi) at Itagi. Based on the general plan of the Amrtesvara Temple, the Mahadeva Temple was built in 1112 CE and has the same architectural components as its predecessor. There are, however, differences in their articulation.
Car Festival
During December and January, Amruteshwara temple is the venue of a festival.

Annigeri is located at 15.43°N 75.43°E? / 15.43; 75.43. It has an average elevation of 624 metres (2047 feet).
Annigeri Wikipedia
(,)http://upload.wikimedia.org/wikipedia/en/thumb/6/6b/Western_Chalukya_Monuments.svg/708px-Western_Chalukya_Monuments.svg.png(,)http://www.daijiworld.com/images1/sculs_051011-1.jpg(,)https://lh5.googleusercontent.com/-tXMXVmgUZzU/U3zN7qXelxI/AAAAAAAAD3Q/Ma69qdV-PrQ/s912/IMG_7078.JPG(,)http://upload.wikimedia.org/wikipedia/commons/7/7f/8th_century_Kannada_inscription_on_victory_pillar_at_Pattadakal.jpg
(,)http://maps.maphill.com/atlas/15n15-75e40/panoramic-maps/physical-map/physical-panoramic-map-of-15n15-75e40.jpg(,)http://maps.maphill.com/atlas/15n15-75e40/panoramic-maps/satellite-map/satellite-panoramic-map-of-15n15-75e40.jpg(,)https://lh3.googleusercontent.com/-K7FmqTWNu_k/AAAAAAAAAAI/AAAAAAAAAYo/pCWxtbLtOB0/photo.jpg(,)http://i.ytimg.com/vi/xyo7DaYZr1E/0.jpg
(,)https://yt3.ggpht.com/-hD5-u7lu5F4/AAAAAAAAAAI/AAAAAAAAAAA/b0xyz3jYWLA/s900-c-k-no/photo.jpg(,)http://www.coorg.com/wp-content/uploads/2012/07/P9.jpg(,)http://www.coorg.com/wp-content/uploads/2010/08/Students-of-B.V.B.K.V.-celebrate-Rakhs-Bandhan-by-treing-the-sacred-threa-on-the-SP-Manjunatha-Annageri-Small.jpg(,)http://i.ytimg.com/vi/pfRMpTBrIuA/0.jpg(,)http://i.ytimg.com/vi/U5WuLbP9wmI/0.jpg(,)http://i.ytimg.com/vi/qpfnXWT9dyo/0.jpg(,)http://i.ytimg.com/vi/4GjwowPeOeo/0.jpg(,)http://i.ytimg.com/vi/AAUmpMaRXms/0.jpg(,)http://i.ytimg.com/vi/3jfg48oh6-g/0.jpg(,)http://i.ytimg.com/vi/85m_N7NUbsg/0.jpg
(,)http://cdn.itslife.in/wp-content/gallery/travel-gadag-hubli-dharwad-district/amruteswara-temple-annigeri-3.jpg(,)http://cdn.itslife.in/wp-content/gallery/travel-gadag-hubli-dharwad-district/amruteswara-temple-annigeri-4.jpg(,)http://cdn.itslife.in/wp-content/gallery/travel-gadag-hubli-dharwad-district/amruteswara-temple-annigeri-5.jpg(,)http://cdn.itslife.in/wp-content/gallery/travel-gadag-hubli-dharwad-district/amruteswara-temple-annigeri-6.jpg(,)http://cdn.itslife.in/wp-content/gallery/travel-gadag-hubli-dharwad-district/amruteswara-temple-annigeri.jpg(,)http://photos.wikimapia.org/p/00/00/48/89/20_big.jpg(,)http://photos.wikimapia.org/p/00/00/48/89/37_big.jpg(,)http://photos.wikimapia.org/p/00/00/48/89/38_big.jpg(,)https://yt3.ggpht.com/-wJsqfdjinvo/AAAAAAAAAAI/AAAAAAAAAAA/XLNgkbc931c/s900-c-k-no/photo.jpg(,)http://i.ytimg.com/vi/9-I2vxptGnA/0.jpg(,)http://upload.wikimedia.org/wikipedia/en/a/ae/Chariot_of_mangaladevi_temple.jpg
(,)http://www.newskarnataka.com/uploaded/dec/umashree22dec14-1.jpg(,)http://www.newskarnataka.com/uploaded/dec/umashree22dec14-2.jpg(,)http://www.thehindu.com/multimedia/dynamic/02251/21MN_AWARD_GGF9_21_2251723f.jpg(,)http://www.newskarnataka.com/uploaded/dec/umashree22dec14-3.jpg(,)http://www.newskarnataka.com/uploaded/dec/umashree22dec14-4.jpg(,)http://www.newskarnataka.com/uploaded/dec/umashree22dec14-5.jpg(,)http://www.bhavalaya.com/art%2520and%2520culture/images/art_culture.jpg(,)http://www.newindianexpress.com/states/karnataka/article484014.ece/alternates/w620/1-NOT.jpg(,)http://www.thehindu.com/multimedia/dynamic/02366/07MNNAVA2_2366148f.jpg(,)http://mesbva.com/gallery1/gallery27.jpg
(,)http://cdn.itslife.in/wp-content/gallery/travel-gadag-hubli-dharwad-district/amruteswara-temple-annigeri-1.jpg(,)http://cdn.itslife.in/wp-content/uploads/2013/10/amruteswara-temple-annigeri-2.jpg(,)http://i46.photobucket.com/albums/f130/bharata_rao/temples_of_north_karnataka/annigeri2.jpg(,)http://punetopune.com/wp-content/uploads/Amruteshwara-Temple-Annigeri-14.jpg(,)https://mw2.google.com/mw-panoramio/photos/medium/58963187.jpg(,)https://mw2.google.com/mw-panoramio/photos/medium/98395334.jpg(,)http://im.hunt.in/cg/dharwad/City-Guide/temples1.jpg