8.2

/

10

1

Votes

Alchetron

Rate This





Created by

Kevin Sullivan




Country of origin

Canada




No. of seasons

1




Final episode date

24 March 2002






Genre

Comedy-drama Fantasy




Voices of

Bryn McAuley




Original language(s)

English




First episode date

2 September 2001




Program creator

Kevin Sullivan






Cast

Emily Hampshire, Bryn McAuley, Wayne Robson, Al Mukadam
Anne of Green Gables: The Animated Series is a half-hour Canadian children's animated television show produced by Sullivan Entertainment and created by writer/director/producer Kevin Sullivan, based on the 1908 novel Anne of Green Gables by L. M. Montgomery. One season of the series was produced, with 26 episodes, originally airing from 2001 to 2002. The series was developed for PBS. The show now currently airs in reruns on Qubo. Each episode contained an educational aspect, with a problem for one or more of the show's characters to face and solve. In conjunction with these problems, PBS "Ready-to-Learn" guides were created for teachers in America to use in classrooms.
Contents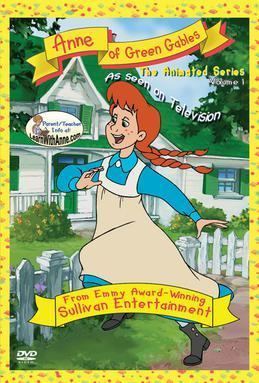 Cast and characters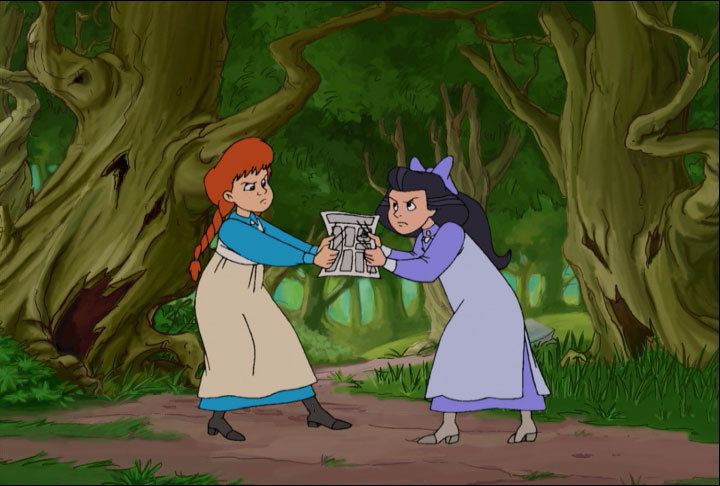 Bryn McAuley – Anne Shirley - a smart and imaginative redheaded orphan girl who is adopted by the aging Cuthbert siblings. She is the main character of the series and appears in every episode of the show. In the opening sequence, Anne had a magical ability to fly.
Wayne Robson – Matthew Cuthbert - a quiet and kind bachelor farmer who is Marilla's older brother and Anne's adoptive father.
Emily Hampshire – Diana Barry - Anne's best friend, known for her jet-black hair and sunny disposition. She appears in all episodes except "The Stray", "The Ice Cream Promise", and "Oh Brother!".
Ali Mukaddam – Gilbert Blythe - Anne's friend who often competes with her academically. He appears in all episodes except "Lost And Found", "Oh Brother!", and "Anne's Disappearing Allowance". He also is seen as a background character in episodes such as "The Stray" and "A Bully by the Horns".
Dalene Irvine – Felicity King - a classmate of Anne and company who is jealous of her and seeks to embarrass her often. However, she and Anne are still friends (sometimes).
Kyle Fairlie – Felix King - Felicity's younger brother and one of Anne's best friends. He is a nice, sturdy, and inventive boy. He also has green shoes. He owns a rowdy fox terrier called Caesar. He shares Anne's love for adventure and will follow her anywhere!
Linda Sorensen – Hetty King - The Avonlea schoolteacher. Like Marilla, she has a no-nonsense attitude but has faith in her students.
Patricia Gage – Marilla Cuthbert - Anne's adoptive mother. She has a strict, no-nonsense attitude but loves Anne very much. She is the second most predominant character in the series, after Anne.
Anne Anglin – Peg Bowen - an eccentric woman of whom the kids are afraid until they learn she holds the answers to many of their problems. She appears in "The Stray", "Taffy", "One True Friend", "Lost And Found", "The Ice Cream Promise", "The Witch of Avonlea", "A Square Peg", and "A Condition of Superstition".
Tracey Moore – Dryad - a wood nymph of Anne's imagination who occasionally helps Anne in solving problems.
Patricia Hamilton – Rachel Lynde - Marilla's friend and the most gossipy woman in Avonlea. She appears in "Babysitter Blues", "The Stray", "The Ice Cream Promise", "The Avonlea Herald", and "A Condition Of Superstition".
Unknown – Caesar - Felix's dog, who is rowdy and out of control. He likes to escape by biting the rope that ties him down away. He only appears in two episodes, "A Condition Of Superstition", and "No Anne Is An Island". He is a fox terrier.
Keith Dinicol and Keith Knight – The Willows - Two weeping willow trees that Anne talks to in her imagination. They seem to have different personalities, one is dramatic and stuffy, the other is grumpy and cynical. They appear in the episodes "The Stray", "Taffy", "One True Friend", "The Witch of Avonlea", and "A Condition Of Superstition".
No Voice – The Swings - The local swing set. They have supernatural powers to see the future and tell where lost people are. They only appear in "A Condition Of Superstition" because Anne and her friends asked so many questions that their powers seemed to wear off.
Anne: Journey to Green Gables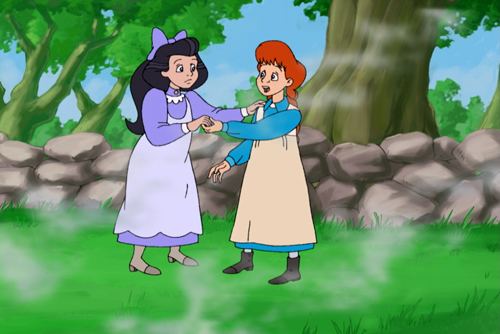 In 2005, an animated Anne of Green Gables movie was made titled Anne: Journey to Green Gables. This 85-minute direct-to-video film was a prequel to the live action Anne of Green Gables series. The cast voices included Lally Cadeau, Cedric Smith, Kathy Greenwood, and Patricia Hamilton, all of whom had appeared in previous Sullivan Entertainment productions.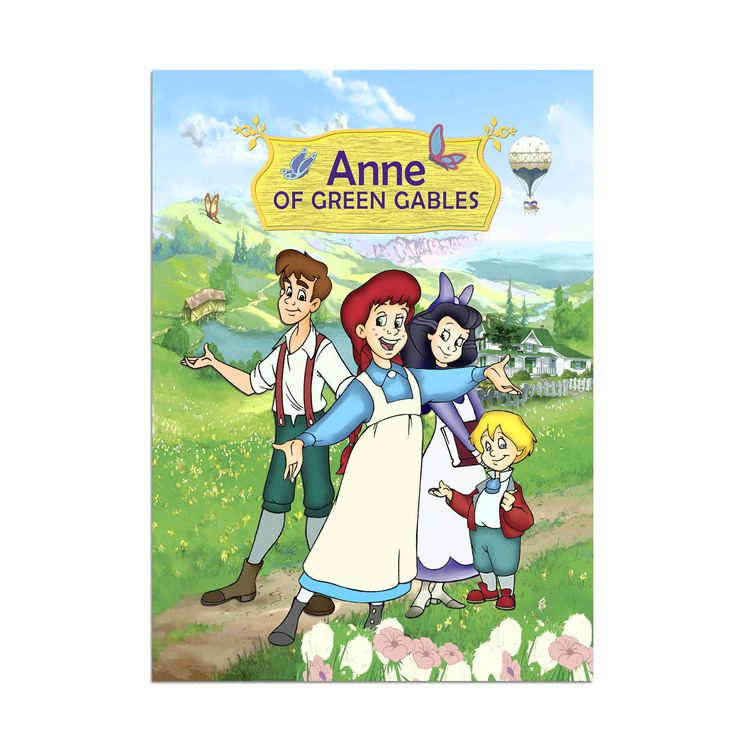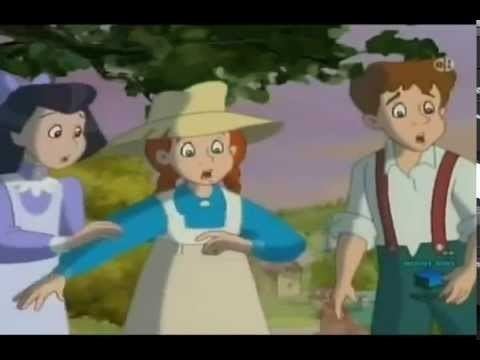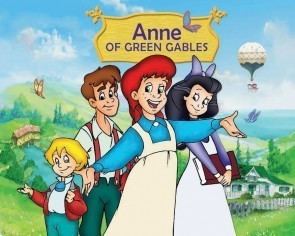 References
Anne of Green Gables: The Animated Series Wikipedia
(Text) CC BY-SA