Anne Wiese




Poet





Floating City




Walt Whitman Award






New York University, Amherst College
Anne Pierson Wiese (born 1964 Minneapolis, Minnesota ), is an American poet.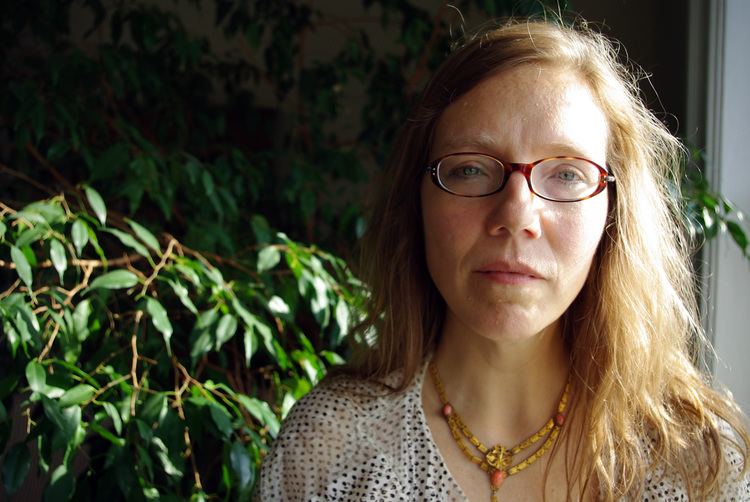 She grew up in Brooklyn, New York. She is a graduate of Amherst College and New York University. She works, and lives in Manhattan with her husband.
Wiese's work has appeared in: The Nation, Prairie Schooner, Porcupine, Raritan, Atlanta Review, Southwest Review, Alaska Quarterly Review, Quarterly West, Rattapallax, Hudson Review, Literary Imagination, Carolina Quarterly, South Carolina Review, West Branch, and Hawai'i Pacific Review.
2006 Walt Whitman Award
2005 Fellowship in Poetry from the New York Foundation for the Arts
2004 Second Prize in the Arvon International Poetry Competition sponsored by the Arvon Foundation in Great Britain
2004 "Discovery"/The Nation Poetry Contest
2002 First Place Poetry Prize in the Writers@Work Fellowship Competition.
"Columbus Park". American Life in Poetry: Column 130.
"Inscrutable Twist". American Life in Poetry: Column 199.
"The Radio Tells Us It's Snowing in Montauk". Virginia Quarterly Review: 195. Spring 2009. Archived from the original on 2009-07-03.
"Thinking about Moss". Ploughshares. Winter 2007–2008. Archived from the original on January 28, 2016.
"Bay Ten". Del Sol Review (3).
Floating City. Louisiana State University Press. 2007. ISBN 978-0-8071-3235-7.
Lewis W. Heniford, ed. (1995). "Coleman, SD". 1/2/3/4 for the show. Scarecrow Press. ISBN 978-0-8108-2985-5.

(produced 1982)
Kasdorf, Julia; Tyrell, Michael (2006). "Last Night in Brooklyn". Broken Land: Poems of Brooklyn. New York University Press. ISBN 978-0-8147-4803-9.
New York still has authors and publishers; there are still a few used booksellers who haven't been knocked down by the rising overhead the swan-diving dollar made. If you are reading this having visited New York lately, go have a look at Paris and Venice when you get the chance; the goal is to create an ahistoric wonderland: eternal youth, permanent fashion. These places too are reminders that money finds reasons to do something else. In her closing sonnet, "The Distance," Wiese declares her "conviction that poetry / was the highest object of humanity." There's something to that, and enough in Floating City to suggest that Wiese will be serving that object for some time to come. As for the city that produced her and its regard for poetry, the outlook is bleaker.
Anne Pierson Wiese Wikipedia