Begum was born to Bangladeshi parents in Tower Hamlets, East London, England in 1999. She was largely brought up by her mother Shahnaz Begum until 2007, when her father, Mohammad Uddin, moved to Britain. She grew up in a two-bedroom council flat in Bethnal Green. Begum is her parents' only child.

In Autumn 2014, while Begum was living with her grandmother in east London, Begum's father remarried. Begum's friend, Kadiza Sultana, accompanied her to the wedding.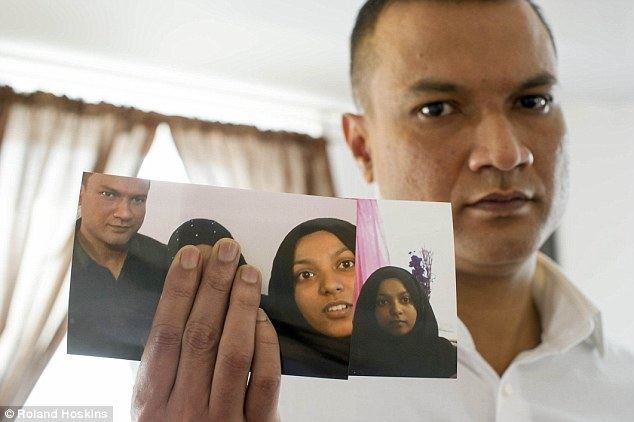 Begum lived with her uncle Shamim Miah, 38, a former religious scholar, and her mother Shahnaz Begum – until her death from lung cancer aged 33 in 2014, grandmother, Jahanara, 66, in a terraced house a few minutes' walk from Bethnal Green Academy in East London. She was raised by her uncle Shamim Miah.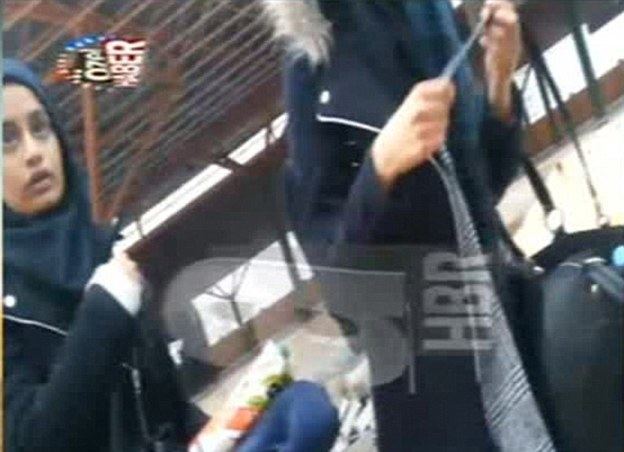 Begum's mother was diagnosed with terminal lung cancer in 2013 and told she had only six months left to live. She kept this secret from her daughter for as long as possible. Begum is believed to have been grieving the death of her 33-year-old mother in January 2014 of cancer and was targeted by online extremists who had taken advantage of her fragile state. In the weeks leading up to her disappearance, she started skipping class at Bethnal Green Academy, deactivated her social media accounts and began learning Arabic for phrases.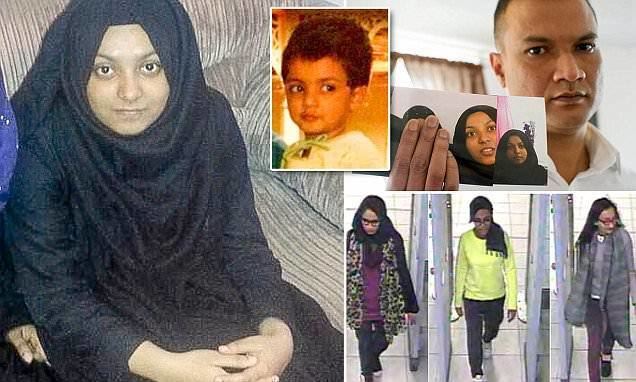 Begum used £1,000 to go to Syria, money given by relatives after her mother's death. She persuaded her maternal grandmother to give her £500, which she used to buy the plane ticket to Turkey, and to hand over her passport. Then Begum asked to open her own bank account and she gave the cash to her.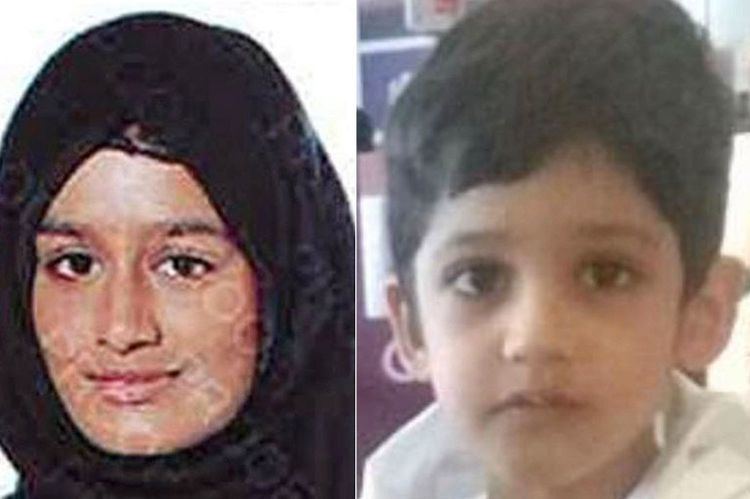 On 6 December 2014, Begum left Britain, flew from Gatwick Airport to Istanbul, Turkey before crossing the border to Syria. Two weeks later she called her father to say she was in ISIL-held territory, she said: "I'm in Islamic State and I'm not coming back."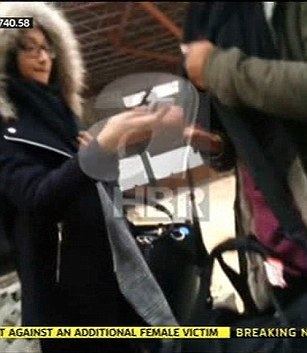 GCSE pupils Amira Abase, Shamima Begum and Kadiza Sultana were believed to have joined her in Isis's de facto capital of Raqqa, in Syria in February. The four girls, all pupils at Bethnal Green Academy in east London, were close friends.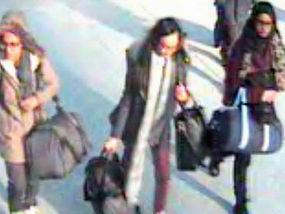 In June 2015, after she turned 16 year old, Begum contacted her family to say that she had married a Syrian ISIL fighter.
Begum's father was distraught when she failed to come home after an overnight stay at her grandmother's house. When he rang Begum's mobile phone and heard a foreign dial tone, he called Scotland Yard to report her gone. He said: 'The police told me it's possible Sharmeena has joined Islamic State.' Her father said Kadiza Sultana, Shamima Begum and Amira Abase came to visit him at his home in east London two days after Begum disappeared and told him that sometimes she spoke to a girl privately.
Begum's father believes Begum was groomed by two young women extremists who targeted her via social media on her phone who took her to the airport and made sure she caught the flight to Turkey. He said he warned police and his daughter's school to monitor her three friends.
Scotland Yard has been criticised for failing to speak directly to the parents of Kadiza, Shamima and Amira following the disappearance of their friend. Police wrote letters to the three girls' parents in February but rather than delivering the letters directly instead gave them to the girls to deliver. The families found the letters after the three girls had left. They had not been warned that Begum had gone to Syria in December. A Metropolitan Police Service spokesman said: "During the meeting, in the presence of the deputy head, there was no indication that any of the girls spoken to were in any way vulnerable or indeed radicalised. There was no indication that any of the girls were at risk of travelling to Syria."
Police subsequently told Begum's father that two women had encouraged Begum to join the Islamic State in Iraq and the Levant and taken her to Gatwick airport for a flight to Istanbul. She is then thought to have made her way overland through Turkey to the Syrian border. Scotland Yard have said police received reports that a 15-year-old girl from Bethnal Green Academy left the UK for Syria on December 6, and three days later officers interviewed seven of her friends at the school, including Shamima Begum, Kadiza Sultana and Amira Abase, about her disappearance. Scotland Yard has said that two women, aged 20 and 21, were arrested in north London on February 19 over Begum's disappearance. The suspects were held on suspicion of an offence under the Child Abduction Act 1984 before being bailed until next month.
Although initially Islamic leaders and some of their family members blamed the Internet for grooming Begum and her three friends. In August 2015, according to a report by Omar Wahid, Begum had been first indoctrinated into radical thinking at East London Mosque in Whitechapel, allegedly by a women's group from the Islamic Forum of Europe (IFE). She then allegedly persuaded her three friends to join her at the meetings at the mosque. However, the mosque authorities denied any links with Islamic extremists.