Name

Anne-Marie Hurst




Role

Vocalist









Albums

Day of All Days, Promised Land: The Best of Skeletal Family




Music group

Skeletal Family (Since 1982)





Similar

Siouxsie Sioux, Julianne Regan, Jessicka




Profiles




Facebook



Anne marie hurst band don t be denied
Anne-Marie Hurst was the lead vocalist for the groups The Elements, Skeletal Family, and Ghost Dance. She was the lead vocalist of The Elements until 1982. In December 1982, she helped form Skeletal Family. After departing from Skeletal Family in 1985, she co-founded Ghost Dance with Gary Marx (formerly of The Sisters of Mercy).
Contents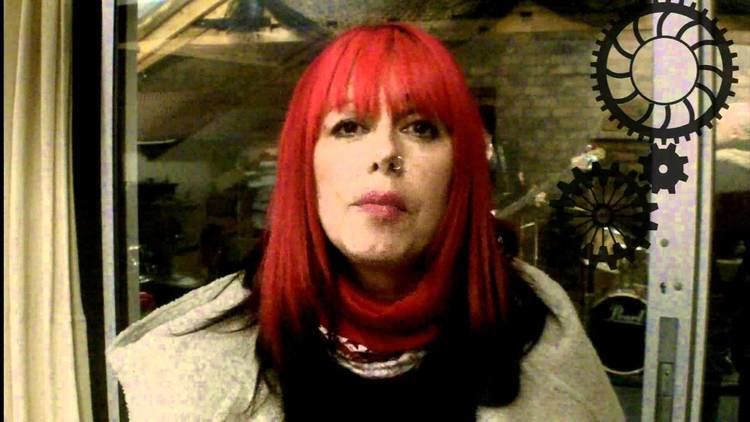 Hurst has recorded several albums.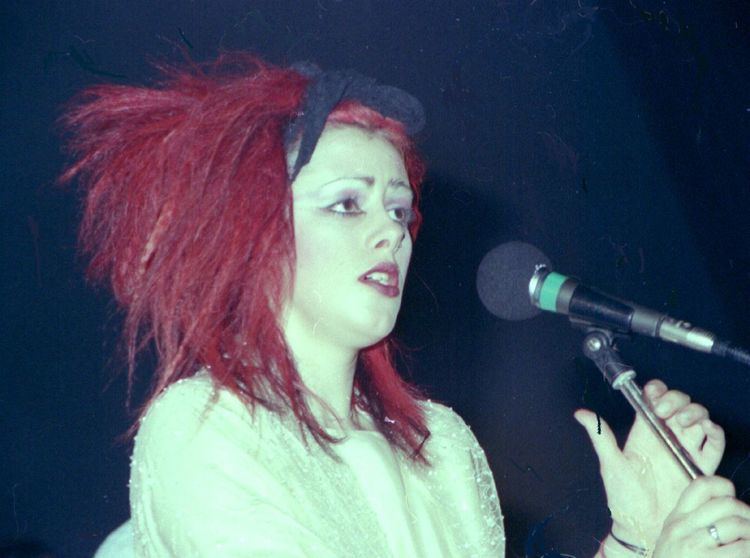 Killing Eve by Killing Eve - Band
Skeletal Family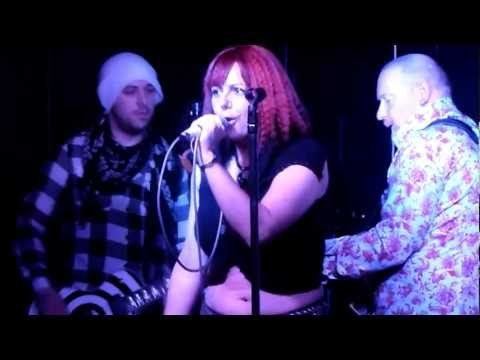 Hurst's involvement with Skeletal Family began in mid-1982.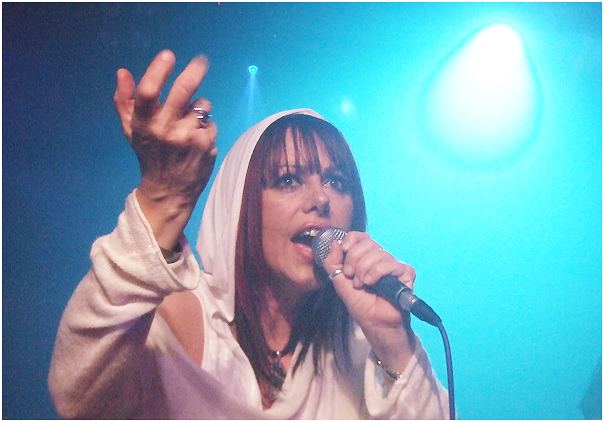 Along with founding members Stan Greenwood (guitar), Roger "Trotwood" Nowell (bass), Steve Crane (drums) and Ian "Karl-Heinz" Taylor (keyboards), the Keighley-based band quickly gained a sizeable local following, releasing a self-funded single "Trees" on the Leeds-based Luggage label.
Through regular airings of the single on John Peel's late evening show, the band bypassed the usual route of playing the small pub circuit, making their London debut at the Fulham Greyhound to an enthusiastic audience. Also encouraging was the review from the music paper Sounds, which secured the band other prestigious support slots with Sex Gang Children and Play Dead.
With a Radio One session booked at John Peel's request for March 1983, the band recorded their single "She Cries Alone", enlisting the services of Southern Death Cult guitarist Ian "Buzz" Burrows as co-producer. "She Cries Alone" gave Anne-Marie and the band their first major mark in the independent charts and, armed with this success plus the even more successful follow up single "So Sure", commenced the recording of the debut album "Burning Oil".
Now playing to much larger receptive audiences the band supported The Sisters Of Mercy on their Black October 1984 tour. Their "Burning Oil" album reached number one in the UK indie charts. With a now much more conspicuous profile and two further Radio One sessions, the band toured Europe and Britain, more than once selling out London's prestigious Marquee club.
For the follow-up album "Futile Combat" the band chose Cult/Gene Loves Jezebel producer John Brand, aided by Waterboys saxophonist Anthony Thistlewaite and Graham Pleeth on synthesizers. Live favourite "Promised Land" was chosen as the first single off the album, and on release reached the top three of the UK Indie charts. The band ended the year with a guest appearances with Siouxsie and the Banshees at Brixton Academy and Spear of Destiny at London's Lyceum.
Although from the outside everything was looking bright, tensions within the band were taut, which following various internal squabbles culminated in both Anne-Marie and drummer Martin leaving. With legal commitments for a nationwide tour still standing, Anne-Marie was persuaded to rejoin with Gene Loves Jezebel drummer Dik replacing Martin on drums. Although the tour was a huge success, communications within the band were still strained greatly affecting the band's relationship.
Ghost Dance
Already being in communication with Sisters Of Mercy founder Gary Marx, Anne-Marie laid the seeds to form Ghost Dance. They had toured together when Skeletal Family supported the Sisters on their Black October UK tour in 1984. Rehearsals and song writing promptly ensued, and in late 1985, Ghost Dance played their first gig at North East London Polytechnic. The early sets featured, amongst others, glam rock cover versions and Skeletal Family/Sisters songs "She Cries Alone" and "Poison Door".
The "River Of No Return" 12" single was released in April 1986, followed by three other 12" singles in 1986, all of which were successful in the independent charts. The band line-up stabilised to consist of Anne-Marie, Gary Marx & Richard Steel (Guitars), Etch (Bass) and John Grant (Drums).
By now, the band were gaining their own groups of fans, who became known as the "Spook Squad". Their debut album "Stop The World" was released in September 1989. Selling relatively well it reached the lower end of the UK charts. However, within a couple of days into a prestigious tour of Europe supporting the Ramones, Chrysalis announced they were not taking up their option on further recording projects with the band. They played what was to unknowingly be their final gig in Amsterdam on 4 December 1989.
Anne-Marie was approached by various management teams and began working on a batch of songs with glam rock seventies band Sweet. Rare demos outline the more pop/rock direction being undertaken at the time.
Ghost Dance made one singles compilation and one studio album, with many b-sides never made available on any compilation. The band broke up in 1990.
Family commitments
The years followed, with Anne-Marie doing the odd local solo performance, but her main commitments were to her family.
In 2002 Skeletal Family were approached to reform to play a one off gig at Leeds Cockpit. Despite an initial photo session and provisional meetings, problems arose where Anne-Marie had to back out due to family commitments. The sell out gig was completed by vocalist Katrina who flew in from the USA.
Seven years later, and with a renewed vigour, Anne-Marie contacted Skeletal Family guitarist Stan Greenwood on the off chance possibility of again working together. The idea being to write and play new acoustic material. These initial sessions worked well with new material written, rehearsed and ready to perform. To augment the sound the duo began enlisting the services of other musicians with a view to releasing new material/performing live. As of February 2010 Anne Marie is now back out on the road with Stan and Trotwood in the band, playing songs from her back catalogue and new songs.
References
Anne-Marie Hurst Wikipedia
(Text) CC BY-SA