Book appearances

Robin's Diary


Nephew

Aidan Devane




Played by

Finola Hughes


TV show

General Hospital





Portrayed by

Finola HughesCamilla Moore (temp; 1991–92)




Duration

1985–9219952001–032006–082012–




First appearance

April 10, 1985 (April 10, 1985)




Created by

Pat Falken Smith and Norma Monty


Introduced by

Gloria Monty (1985)Wendy Riche (1995)Jean Dadario Burke (2001)Jill Farren Phelps (2006)Frank Valentini (2012)


Significant others

Duke Lavery, Robert Scorpio, Luke Spencer


Children

Robin Scorpio, Leora Hayward


Creators

Pat Falken Smith, Anne Howard Bailey


Similar

Duke Lavery, Robert Scorpio, Robin Scorpio, Alexis Davis, Dante Falconeri
Anna Devane is a fictional character from the original ABC Daytime soap opera, General Hospital, played by Finola Hughes. Hughes also appeared as Anna on All My Children, and the General Hospital prime time, spin-off series, General Hospital: Night Shift. The character first appeared on the April 10, 1985 episode of General Hospital as a fence. The character was created and introduced by executive producer, Gloria Monty, and co-head writers, Pat Falken Smith and Norma Monty. Upon her introduction, Anna is revealed to be the super spy ex-wife of Robert Scorpio and romantic rival to his current wife, Holly Sutton. Anna remained a prominent character in the series until 1992 due to her romantic pairings with Robert and former mobster, Duke Lavery. The storyline in which Duke tries to evade his criminal past with the Jerome family, allows for Duke and Anna to become one of the show's supercouples, along with Robert and Anna. However, the storyline ends in tragedy when Duke dies in Anna's arms. Robert and Anna eventually reunite to raise their daughter, Robin, and eventually remarry; the happiness is short lived and the duo are killed off in 1992 along with their rival, Cesar Faison.
Contents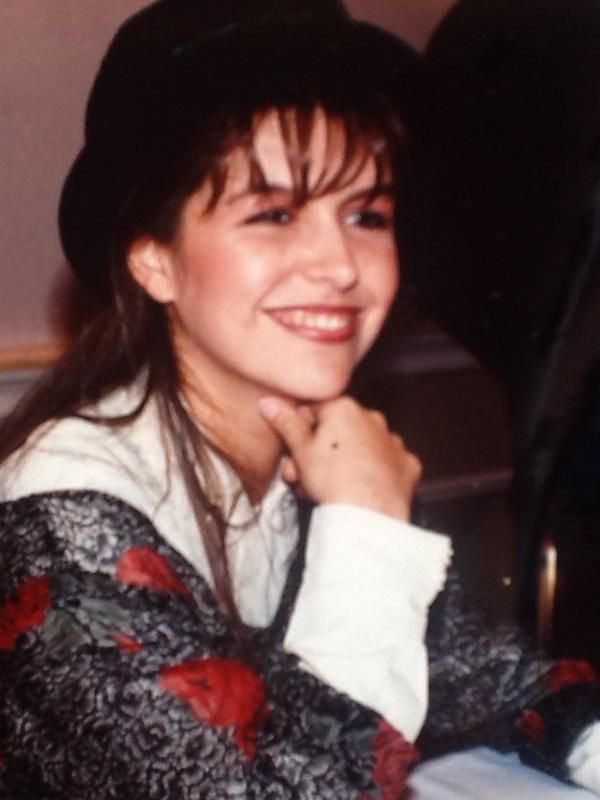 However, all three were eventually revealed to be alive. Anna reappeared on All My Children as the twin sister of Dr. Alex Devane on March 2, 2001. In addition working as Chief of police, and a brief romance with Edmund Grey, Anna marries Dr. David Hayward and they had a child together; however, that child dies as an infant. Hughes returned to General Hospital for several guest stints between 2006 and 2008. Throughout the summer and fall of 2008, Anna appeared on Night Shift where she supported Robert through his battle with cancer and helped Robin prepare for motherhood. Anna returned to the series indefinitely in 2012 when Robin is presumed dead. She has a romance with Robert's best friend, Luke Spencer, and reunites with Duke, whom Faison is masquerading as. Fortunately, the real Duke is revealed to be alive. Anna has become one of the most respected and celebrated heroines in all of daytime.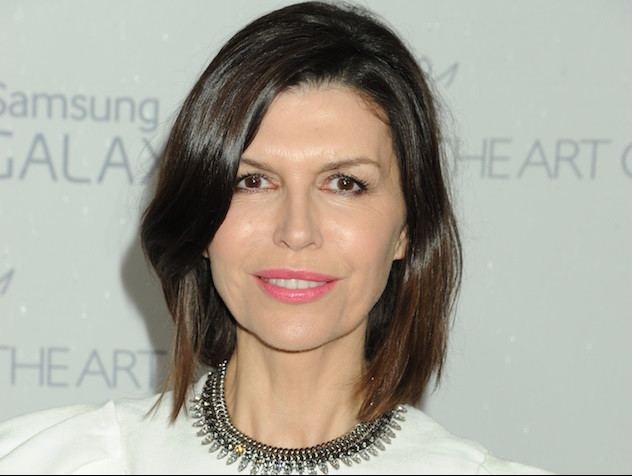 Natural: 35 Years of Anna Devane #GH
Casting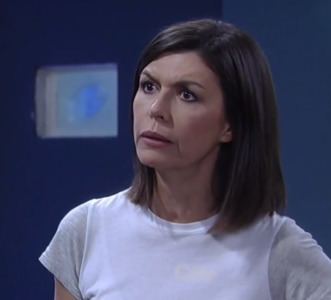 Hughes joined the cast of General Hospital in the spring of 1985, and made her first appearance on April 10, 1985. Hughes auditioned for the role of Anna in early 1985, about three months after she relocated to New York City. About two weeks later, Hughes was shocked when she actually got hired because the role was originally written for an American actress. In late 1991, rumors circulated that Hughes had been fired. However, instead during contract negotiations, she took advantage of an out clause to work on another project. Hughes last taped scenes aired during December 16, last airing on December 17, 1991. If negotiations went well, Hughes was slated to return by the spring of 1992. In the interim, she was replaced by Camilla Moore who made her first appearance December 20, 1991. Moore last appeared on January 20, 1992 and Hughes returned to the role for one episode on February 25, 1992. Hughes briefly returned from November 13 to 22, 1995 as Anna's spirit to comfort the character's daughter Robin Scorpio (Kimberly McCullough), who is dealing with the loss of her boyfriend to AIDS-related illness and is herself HIV-positive. On All My Children, when Hughes reprised the role of Alex in February 2001 after her maternity leave, Hughes also made her first appearance as Anna on March 2, 2001.
In late July 2003, All My Children announced that Hughes would exit in the role of Anna when her contract expired. Hughes made her final appearance on September 11, 2003. An ABC spokesperson hinted that Hughes could return to the series in a recurring capacity but she never did. Rumors immediately followed that Hughes would return to GH. However, Hughes later revealed in an interview that she was open to a return, but had not been contacted by the series. When Tristan Rogers returned to the series as Robert in 2006, many speculated that Hughes would return to the series as well. However instead, Emma Samms instead returned to the series. Samms and Rogers's returns intensified speculation that Hughes would eventually reprise her role, Though initial reports hinted that Hughes refused to return, ABC finally confirmed Hughes's return in April 2006. Hughes first reappeared May 12, 2006. Hughes concluded her stint on August 30, and returned once again from July 13 to August 24, 2007.
In late March 2008, it was announced that Hughes would make a return to General Hospital. Hughes reappeared on April 25, 2008 and concluded her return stint on May 7, 2008. Days later, it was announced that Hughes would soon join the cast of The Young and the Restless and was slated to begin airing on June 19, 2008. At the time, Hughes was not contractually obligated to ABC, so accepted the four episode guest stint. However, Michael Logan of TV Guide later reported that ABC pressured Hughes into dropping out of the role in favor of a "big" storyline for the summer on GH. Hughes who was scheduled to start taping on May 28, was never actually replaced and her character was never introduced onscreen. On December 11, 2011, TV Guide confirmed that Hughes would return to General Hospital starting in mid January and would reappear just in time for February Sweeps. Hughes first airdate was slated for the week of February 13, 2012. On April 6, 2012, executive producer, Frank Valentini announced on Twitter that Hughes had been placed on contract with the series.
In October 2015, it was reported that Hughes has inked a deal with the series and will remain in the role of Anna.
1985–92
Anna Devane was a spy with the WSB prior to 1985. In those early days, she fell in love with and secretly married her colleague WSB agent Robert Scorpio. The two agents experienced an incredible whimsical romance that would remain in their hearts and memories forever, however tragedy ensued. In a take-down caper, Robert seriously injured a Double agent or traitor who was working with the nefarious rival agency, the DVX. Robert was shocked to discover that this agent was indeed his beloved Anna. Feeling shocked and betrayed, Robert insisted on a divorce and walked away from Anna. Anna gave Robert his divorce, but also gave birth to their daughter, Robin Scorpio in secret. Anna remained deeply scarred for many years (as did Robert), but carried on for the sake of her daughter.
In 1985 Anna, arrives in Port Charles where Robert is now living with Holly Sutton Scorpio, a women he married for reasons of convenience, but eventually came to love. At first, Anna tries to undermine Robert's marriage to Holly, but soon realizes that Robert is truly happy with Holly and that Holly is not so bad. Eventually, the truth comes out about Robin, however, and a new long term friendship is forged between Anna an Robert-based largely on their connection through Robin, but also on deep feelings that they will always hold for each other.
Eventually, Anna becomes Police Chief of the Port Charles Police Department and develops a new love interest in Port Charles nightclub owner and erstwhile mobster, Duke Lavery, who tries to break ties with the mob for love of Anna. Duke and Anna attempt to get married but on their wedding day, a dark secret is revealed about Duke's past. Mid-ceremony, reporters crash the wedding, disrupting it. Camelia, a woman involved in these past events and who loves Duke has memories that come rushing back to her causing her to realize that she killed Evan Jerome of the Jerome mob family. Duke was involved in covering up this reality and kept all of this a secret for many years. (Camelia is eventually acquitted of the crime in Canada, though realizes that she can never win Duke's love, and leaves Port Charles.)
Because of the strains and publicity around these past events and Duke's mob connections, Anna breaks up with Duke and resigns as Police Chief. She starts her own PI agency and is delighted to have her ex-husband Robert Scorpio return to Port Charles to be her partner. Robert came back with the sad news: Holly had died in a plane crash. Robert tries to win back his former love, Anna, but she chooses to reunite with Duke. A forlorn Robert Scorpio quietly observed Duke and Anna's rekindled bliss. He watches with a broken heart as they finally successfully marry in a glorious Scottish wedding.
At one point in their adventures together, Anna was kidnapped by a psychotic enemy of Robert Scorpio, who was originally after Robin, but was happy to take Anna instead - knowing of Scorpio's close relationship with his ex-wife. To find Anna, Duke desperately turned to underworld crime boss Victor Jerome! Putting together the clues, both Duke and Robert independently tracked down Grant in the Adirondack Mountains. In a final snowmobile chase, Robert caught up to Grant. In a heart-stopping climax, he rescued the evil killer just as he was about to plummet from a cliff. After subduing Grant, Robert turned to Anna, who raced into his comforting arms, her ordeal finally over! Just then, Duke arrived on the scene and stood in stunned silence as he witnessed the sight of his wife in her ex-husband's arms.
Duke Lavery struggled to keep his underworld involvement under wraps. When Victor Jerome's son, Julian, took a bullet meant for Duke, he made a deathbed request of Duke to help his father legitimize the mob. Back in Port Charles, a grieving Victor intended to hold Duke to his promise! Meanwhile, Victor's brassy blonde daughter, Olivia, showed a strong attraction to Duke. Secretly, Olivia was obsessed with ruling the mob. Only a select few knew that it was Olivia who ruthlessly ordered the hit on her brother, Julian. When Olivia realized she couldn't lure Duke from his pregnant wife Anna, she decided to kill him. But Anna became her unintended victim when she was caught in an elevator rigged to crash! Anna was rushed to General Hospital, where the fall cost her the life of her unborn baby. Later, Olivia was gunned down in her hotel suite. When the police arrived, they discovered Anna, holding a gun, standing over Olivia's fallen body. While Olivia lay comatose in General Hospital, Anna was charged with attempted murder. The real killer turned out to be Olivia's one-time henchman, Dino, who was also revealed to be Victor Jerome's illegitimate son.
A triumphant Anna watched with glee as Olivia was found guilty and shipped to a mental institution. Though she would escape on several occasions, Olivia's long reign of terror against Anna was finally over! But so was Anna's marriage. After Duke testified against the mob, his life—and that of his loved ones—was in danger. Fearing that Anna and Robin were in danger, Duke sacrificed himself. He faked his own death in a warehouse explosion. Resigned to his fate, Duke secretly entered the Witness Relocation program.
Later, a man named Jonathan Paget, who seemed to be Duke with plastic surgery, appeared on the scene. He convinced Anna that he was indeed the husband whom she believed to be dead. Eventually, this individual was shot by Julian Jerome and dies in Anna's arms. Anna is again heartbroken and is left believing that Julian Jerome was responsible for her husband's death. (The real Duke somehow wound up in a Turkish prison for many years, and only made a return to Port Charles decades later.)
Anna eventually got past her grief and found herself romantically involved once again with her old flame, Robert Scorpio. Anna and Robert experienced a wonderful romance once again, remarried in a beautiful garden wedding complete with an Australian aboriginal guard and all their friends gathered around. They settled down in wedded and family bliss with their daughter Robin, but the happy ending was short lived. Continuing to live adventurously and on the edge, Robert and Anna were undermined by their enemies and both presumed dead after an explosion in 1992.
2001–03
Super-spy Anna Devane was found alive after a decade of supposedly being dead. Her twin sister, Alexandra Marick (also played by Hughes), found her in a cabin in Canada near death. Alex and Anna's guardian, Bart, took her to Pine Valley and put her in the hospital under Alex's name so as not to arouse suspicion. Dimitri Marick and Edmund Grey helped with the charade. Dimitri opened his home to his sister in law. Anna could not remember where she had been in the last decade, but did remember that she was a spy who had many enemies. The Wildwind crew decided to keep everything between them so as to protect as many people as possible. But more and more people became involved, including Dimitri's niece Gillian Andrassy and her husband Ryan Lavery. This would prove fatal for Gillian who was killed by the assassin sent to kill Anna.
Anna felt as if she put everyone in harms way and wanted to get out of Pine Valley. But, her brother Gabriel gave her reason to stay and rebuild her life. Gabriel, Alex, and Dimitri returned to Hungary to comfort Gillian's family. Edmund told Anna she could either go with them or stay with her new family here. She stayed and began a new arc in her life. She even helped Ryan, who she learned to be her cousin by marriage to Duke Lavery, in finding his reason to live.
Daughter Robin Scorpio made her way to Pine Valley to see her mother. The two embraced in finding each other again. Unfortunately, their time was cut short, as Anna still believed her life to be in danger. She sent her daughter back to Paris to protect her from suffering the same fate as Gillian.
Federal Agent Chris Stamp enlisted her help in solving the Proteus case. She fell in love with prime suspect, David Hayward, and helped exonerate him. His drugs where created in hopes of saving his beloved Dixie Martin from her heart problem. Not wanting to testify against him on other drug charges, they eloped in her fourth marriage invoking the martial confidentiality clause. Vanessa Cortlandt, David's mother, was discovered to be Proteus. Someone wanting to get Vanessa's drug money by threatening to kill Leo du Pres, David's brother, drugged her. Anna was able to stop him moments before shooting Leo even under the influence of a drug. Anna was offered the job of Police Chief against DA Jackson Montgomery's wish who could not believe an officer would shoot while under the influence of a drug. Eventually, the two grew close. Maybe too close even for David. Her family grew when her nephew Aidan Devane made it to Pine Valley. Between David and Aidan's troublemaking, she was one busy Police Chief.
The marriage was cut short with the revelation that David had drugged and hid Anna's sister in law Maria Grey from her family for over half a decade. She could not be with a man who tore apart a family like what happened to her. At the same time, she discovered she was pregnant. David did everything he could to work his way back into Anna's life, including admitting to some crimes and giving up his job at the hospital for one at the free clinic. Anna's life was almost taken at the clinic when frightened juvenile delinquent Reggie Porter held her at scalpel point. David professed his love for Anna at that point, and the two reconciled.
Their baby had a heart problem, so Anna had to go to a specialist in Switzerland for help. David could not leave because of his probation, but arranged for Robin to take care of Anna while she was abroad. The surgeon suffered a stroke moments before the repairing surgery was to be done in Anna's uterus. David was allowed to fly out a conduct the surgery. They saved Anna and the baby. Leora Hayward was soon born and took the namesake of the late Leo du Pres.
Leora needed another surgery, but David did not want it. Anna signed off the papers without him and Dr. Joe Martin continued with the surgery. Leora did not make it through and David blamed the Martins, who he thought where trying to claim revenge for his past acts against them, for Leora's death. Anna tried to help him, but he pushed her farther away. Anna turned to Jackson again for comfort. On the day of the funeral, Anna told David he had to let go. Weeks later he plotted to wipe the memories of the Martin family at the July 4th celebration, but Anna was able to stop him. In the cabin, they fought and cried together and realized they could not mourn the life of their daughter without each other. When they fall to the floor holding each other, a little girl is seen at the doorway, unseen by them. She smiles to herself and walks out of the cabin, shutting the door behind her.
Anna was tired of covering for David. She discovered he and Erica Kane could have been responsible for the death of Michael Cambias. She went to the cabin and left the evidence she had found and a note for David. David came before she could leave. She told him she was going to Paris to be with Robin and she did not want him to follow her. She walked out the door and out of Pine Valley.
2006–08
Anna resurfaced in the Markaam Islands in 2006, reuniting with Robert for the first time since 1992. She unceremoniously greeted him with a few good shots to the face. She returned to Port Charles in 2006 to reconnect with Robin and Robert. All the while, she is on assignment for her agency, investigating Lorenzo Alcazar.
Anna spent the summer of 2007 in Port Charles where she tried and succeeded in turning Dr. Noah Drake into the drastically paranoid Eli Love to stand in for him at the LIFEbeat concert which was held to support of HIV and AIDS awareness.
Anna returned to General Hospital on April 25, 2008 to learn her daughter Robin was expecting. Unable to handle this news, she got herself into a drinking contest with Luke Spencer, and became very drunk. She left on May 7, 2008, and returned on Friday, June 27, 2008. On July 18, 2008, with the return of Eli Love, Anna finally accepted the fact she was going to become a grandmother, and admitted to Robin how excited and grateful she was. On August 12, 2008, it was discovered that Anna would have a granddaughter.
Anna returned to Port Charles on October 29, 2008 in time for Robin's wedding; Robin gave birth to daughter Emma Drake during the ceremony. When Robin fell into a coma shortly after Emma's birth, Anna was in the hospital to give her strength. Anna went to grab Chinese food for dinner with Patrick and Robin asked Anna to be her maid of honor at her wedding. Robert, Patrick, Robin, Anna, and Mac shared a meal and toasted family. Robin summed up the meaning of family as she told each of them how much they meant to her and how grateful she was to have family around her so that they could share Christmas together. On Robin and Patrick's wedding day, Anna danced with Patrick and told him that she would trust him with her daughter. Patrick thanked her for her trust and said that he would never stop loving Robin. As Robert watched, he flashed back to the time that he and Anna had told Robin that they were her parents and would love her forever. When Robert turned to Anna and asked if she thought about the time they had admitted being Robin's parents, they were both stunned to learn that they had both been recalling the same moment in time. Anna remarked to Robert that she was in awe that a young woman as lovely as Robin had been conceived out of their love for each other. Anna had tears in her eyes as she looked from Robert to her daughter.
In early 2010, it was hinted that Anna and Robert were once again doing espionage missions. It was also implied that she spent her free time in London. Later that same year, Robin and her daughter Emma visited Anna for a short time in London off-screen.
2012–
Anna returned to town in 2012, as a Valentine's Day gift from Patrick and Emma to Robin. During the visit, Robin is killed in a hospital lab explosion, leaving Anna devastated. She delivers the sad news to Mac and tries unsuccessfully to contact Robert. Robert returns to town and is told by Anna that Robin has died due to the lab explosion. Anna sends Luke after Robert who storms off after looking at Robin's remains in the morgue. When Robert returns he tells Anna that he's the father of Holly's son Ethan Lovett. Luke and Holly told him that Ethan has been kidnapped by Helena Cassadine. Robert doesn't want to lose another child and do right by Ethan. Robert decides to find him and leaves Anna behind before Robin's funeral not knowing that Luke and Holly lied to him in order to give him something worth living for. After Robert left Luke starts to take care of Anna eventually feeling bad that he has to lie to her about Ethan. The friendship of the two grows as Luke asks Anna to move in with him, much to jealousy of Luke's ex-wife Tracy Quartermaine, in his suite at the MetroCourt Hotel. Anna agrees as she doesn't want to be alone.
In April 2012, Anna is visited by John McBain, a former protege of hers from the FBI. As the two spend time catching up on their respective pasts, John asks Anna for assistance in taking down local mob boss Sonny Corinthos, who McBain believes to be responsible for an accident that led to the deaths of Cole Thornhart and Hope Manning-Thornhart and also killing her daughter Robin. When Anna senses that McBain's hatred for Sonny is more personal than McBain would like to admit, he then reveals that Sonny is responsible for the death of his sister several years back during his time with the FBI, but that was revealed to be false that it was Joe Scully, Jr. that did the job and framing Sonny and making Robin's kidnapping occur. Anna also becomes to subject of Heather Webber's obsession, due to her involvement with Luke Spencer.
After Mac Scorpio is let go from his position as Police commissioner of the PCPD, Anna is offered the job. Anna is effective as the commissioner, as she is able to locate the body of Anthony Zacchara, Tracy's husband who went missing. Meanwhile, Luke is kidnapped by Heather, but is found by Anna just as the cabin he is being held in is burning down. Heather shoots Luke in an attempt to shoot Anna, and she is arrested by the police. Anna later finds out she also hurt Olivia Falconeri in the orders of Sonny's enemy Cesar Faison, Heather's son, Steve's girlfriend, and the mother of her fellow detective, Dante.
When Heather is brought to the station, Anna comes to question her and Heather tells her Robin is alive. Anna doesn't believe her initially, but later interrogates Heather at gunpoint to get answers. Heather says she saw Robin at Ferncliff Sanitarium, where Heather had been. Anna goes to Ferncliff, but Robin isn't there. However, she finds a pamphlet to a clinic in Switzerland, and decides to go there to get answers.
In Switzerland, Anna pretends to be a patient in order to snoop around in hopes of finding Robin. Luke later arrives to help her search, but they don't find her, and decide to return to Port Charles. Luke later tells Anna about the lies he told Robert, and she isn't able to forgive him. Later, Anna's presumed deceased, ex-husband, Duke Lavery, shows up and wants to get back together with her. Initially skeptical, Duke is able to convince Anna that it is the real him, and they grow closer. Later Faison, who is obsessed with Anna shows up and it is discovered he has been wearing a mask so that he can act and look like Duke to try and win Anna's heart. Faison pretends to be Duke for a time and Anna begins to not only believe that he is Duke, but that Duke is falling madly in love with her all over again. Just when Anna thinks she too is falling back in love with Duke, Anna begins to question the true identity of Duke/Faison.
As Faison realizes Anna is beginning to find out his true identity, he takes her away to Switzerland. This is where the real Duke and where Robin are being held captive. Robert tracks Anna down and reveals the identity of Faison just prior to Anna being swept away romantically. Next, Anna and Robert find and free Duke. Robert also comes upon Robin, but is drugged by Dr. Obrecht, an attack which sends him into a long term coma. Anna and the real Duke return to Port Charles. Robin continues to be held hostage by Obrecht and Faison is imprisoned until Obrecht later frees him.
Now, Duke lays low for a while, but tells Anna he still loves her with all his heart and soul. Anna is confused as Luke also wants her back, but she eventually decides to rekindle her relationship with Duke.
Eventually, Robert regains consciousness and remembers seeing Robin. He and Anna then set out to locate their daughter, ultimately finding her on Cassadine Island in Greece. They are unable to free Robin and are themselves trapped on Cassadine island while Robin is transported back to Port Charles She is hidden on Spoon Island, with Faison and Obrecht, following instructions to conduct research in order to keep her parents from being killed. Robert and Anna eventually escape and free Robin. They themselves "take care of" Faison.
Anna is now able to enjoy a reunification with her daughter in Port Charles, continued friendship with Robert and a rekindled romance with Duke.
Eventually Duke becomes entangled once again with the Mob in Port Charles. This is partly sparked by the return of Julian Jerome and the Jerome Mob connections to the area. Duke makes his allegiance with Sonny Corinthos' forces in order to oppose Julian. This active Mob involvement gradually alienates him from Anna who pleads with him to stay away from criminal activities as long as she is the Police Commissioner. Ultimately, their relationship breaks up. This happens just at the same time that it is discovered that Faison has resurfaced in Port Charles, having only been imprisoned (rather than executed) by Robert and Anna. Anna is in "hot water" with the Justice Department at this point because it is viewed by an investigating agent that she and Robert took the law into their own hands by imprisoning Faison privately.
References
Anna Devane Wikipedia
(Text) CC BY-SA