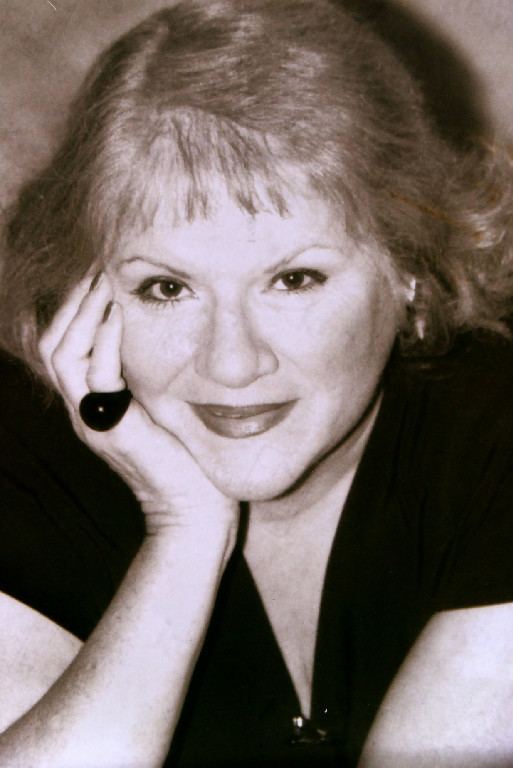 Ann Rae Stackhouse was born on October 22, 1931, in Lowell, Michigan. One of two children of Chester R. Stackhouse and Sophie Marie Hansen, her mother was a teacher, specializing in developmentally disabled children, and her father was a sports coach. As Rule did during young adulthood, her family members had careers in law enforcement. Rule's grandfather and uncle were sheriffs in Michigan, another uncle was a medical examiner, and one cousin was a prosecutor. Rule spent summers with her grandparents doing volunteer work in the local jail.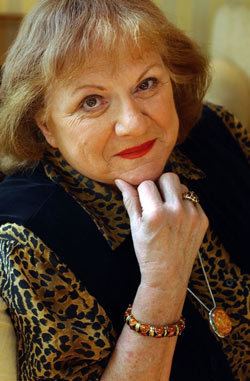 Rule graduated from Coatesville High School in Chester County, Pennsylvania and later earned an associate degree from Highline Community College in Des Moines, Washington. Rule also attended the University of Washington, studying creative writing, criminology, and psychology.
Rule's career path included working as a law enforcement officer for the Seattle Police Department as well as writing for publications geared toward women. Beginning in 1969, she wrote for True Detective magazine under the pen name "Andy Stack".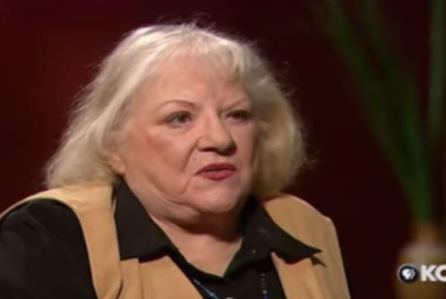 While volunteering at a suicide crisis hotline center in Seattle in 1971, Rule met Ted Bundy, a work-study student. She didn't realize until a few years later that Bundy was responsible for a series of murders. While working together, Rule observed nothing disturbing in Bundy's personality. To Rule, he was "kind, solicitous, and empathetic". Her first book, The Stranger Beside Me, is considered one of the most definitive biographies of Bundy and was written under her own name rather than her previously used pen name.
Rule's next three books (The Lust Killer, Jerry Brudos; The Want-Ad Killer, Harvey Carignan; and The I-5 Killer about Randall Woodfield) were released with her pen name but, following her success of the Bundy book, were re-released with Rule as the author.
In April 2012, 48 Hours Mystery covered Rule's successful effort to help a mother prove her daughter's 1998 death was actually a murder. The resulting book was In the Still of the Night.
One of her most recent books, Practice to Deceive, about a 2003 murder on Whidbey Island, Washington, was released in October 2013. On the island for the launch of a book tour, Rule fell in the hotel and broke her hip, forcing the cancellation of the event.
The Stranger Beside Me (1980)
Lust Killer (1983)
The Want-Ad Killer (1983)
The I-5 Killer (1984)
Small Sacrifices (1987)
If You Really Loved Me (1991)
Everything She Ever Wanted (1992)
A Rose for Her Grave and Other True Cases: Crime Files Vol. 1(1993)
You Belong to Me and Other True Cases: Crime Files Vol. 2 (1994)
Dead by Sunset (1995)
A Fever in the Heart and Other True Cases: Crime Files Vol. 3 (1996)
Bitter Harvest (1997)
In the Name of Love and Other True Cases: Crime Files Vol. 4 (1998)
The End of the Dream: The Golden Boy Who Never Grew Up: Crime Files Vol. 5 (1998)
A Rage to Kill and Other True Cases: Crime Files Vol. 6 (1999)
And Never Let Her Go (1999)
Empty Promises: Crime Files Vol. 7 (2001)
Every Breath You Take (2001)
Heart Full of Lies (2001)
Last Dance, Last Chance and Other True Cases: Crime Files Vol. 8 (2003)
Without Pity: Ann Rule's Most Dangerous Killers: Crime Files Updates (2003)
Green River, Running Red (2004)
Kiss Me, Kill Me and Other True Cases: Crime Files Vol. 9 (2004)
Worth More Dead and Other True Cases: Crime Files Vol. 10 (2005)
No Regrets and Other True Cases: Crime Files Vol. 11 (2006)
Smoke, Mirrors, and Murder and Other True Cases: Crime Files Vol. 12 (2007)
Too Late to Say Goodbye (2007)
Mortal Danger and Other True Cases: Crime Files Vol. 13 (2008)
But I Trusted You and Other True Cases: Crime Files Vol. 14 (2009)
In the Still of the Night (2010)
Don't Look Behind You and Other True Cases: Crime Files Vol. 15 (2011)
Fatal Friends, Deadly Neighbors and Other True Cases: Crime Files Vol. 16 (2012)
Danger in the Dorm (re-released 2013)
Practice to Deceive (2013)
Lying in Wait (2014)
Possession (1983)
In 2008, the Library of America selected Rule's story "Young Love" from the book Empty Promises for inclusion in its two-century retrospective of American true crime writing, True Crime: An American Anthology.
Rule's book Fatal Friends, Deadly Neighbors and Other True Cases was named one of the top three 2012 Best True Crime Books, along with books by authors Cathy Scott and Kathryn Casey, in a True Crime Zine readers poll.
In 2003, Rule's publisher released Heart Full of Lies, a book about Liysa Northon, who maintains she was a battered spouse and shot her husband in 2000 to protect herself and her children. Rule's book suggested Liysa Northon premeditated the killing and faked evidence of abuse.
A defamation lawsuit filed by Northon against Rule and her publishers was dismissed in January 2011 by the 9th Circuit Court of Appeals. in October 2012, Northon was released from prison, 12 years after killing her husband.
Rule filed a libel lawsuit through lawyer Anne Bremner against the Seattle Weekly newspaper in July 2013, saying she was defamed in 2011 when Northon's fiancé wrote an article accusing Rule of "sloppy storytelling." The suit, filed in King County Superior Court July 2013, argued that damage was done because Rule, to sell her books, relies on her reputation for accuracy.
On February 24 and 25, 2014, a judge made two rulings dismissing the claims, finding that Rule's suit violated a Washington state law barring lawsuits that target the legal exercise of free speech and public participation, and that Rule had not established that there were any false, defamatory statements about her in the article. The judge awarded the defendants who comprised Rick Swart, Caleb Hannan, and the newspaper an additional $10,000 each in damages, plus attorneys' fees and costs. "Rule admitted that she never interviewed Liysa or members of her immediate family," said Swart.
On June 22, 2015, a three-judge panel in Washington's Court of Appeals remanded the case to trial, with instructions to vacate the earlier judgment against Rule.
Rule lived in Normandy Park, Washington and had four adult children, including author Leslie Rule. Rule's family also included a foster son and five grandchildren. She was married to Bill Rule, whom she divorced in 1972.
It was reported in April 2015 that two of Rule's sons, Michael Rule and Andrew Rule, had been charged with crimes related to the theft of money from the author. King County authorities stated that over time, both sons had taken "more than $100,000 from Rule...one of whom demanded money while she 'cowered in her wheelchair'," authorities said. Michael Rule, 51, is charged with first-degree theft and forgery. According to court documents, he is accused of writing checks from Rule's bank account totaling $103,628. Andrew Rule, 54, also charged with first-degree theft, is accused of convincing his mother to give him $23,327. According to an April 2015 Huffington Post article, Rule had been in declining health since October 2013 as a result of her broken hip. The King County Prosecuting Attorney's Office records noted at that time that she "is on oxygen at all times" and was suffering from "extreme confusion" as well as being "vulnerable to undue influence" and "is unable to perform many activities of daily living without assistance".
According to prosecutors, Rule's sons started taking advantage of her poor health and the authorities were made aware of the thefts by her son-in-law, Glenn Scott (called Glen Scorr in some sources). According to the Huffington Post article, Scott "suspected his mother-in-law was being financially exploited by her two sons". Following a joint investigation by the King County Sheriff's Office and Normandy Park Police Department, it was discovered that Rule's children receive around $25,000 per month in salary through her corporation, Rule Enterprises LLC. Michael Rule resides on a property next to his mother's Normandy Park home. The Huffington Post reported that law enforcement investigators discovered he "pressured her into providing him with funds above his monthly salary" and "forged her signature on checks from March 2014 to February 2015". Court documents further stated Michael Rule would verbally abuse Rule, and would "yell at his mother demanding money as she cowered in her wheelchair". During the investigation, Rule stated, "Mike often goes into rages, where he throws things across the room and sweeps a counter clean with his arm."
Authorities also stated Andrew Rule had been aggressive when trying to get money from Rule during 2014, including threatening suicide, and screaming obscenities at her. Rule was granted an order of protection against Andrew Rule in January 2015. He subsequently violated the order on March 27, 2015. While he was in police custody, Andrew Rule told law enforcement he "battled drug and gambling addictions for years and that he used the money provided to him by his mother on gambling and strip clubs". Andrew Rule has denied any culpability in regard to the first-degree theft charges.
Rule's family and publisher, Simon & Schuster, announced to the media on July 27, 2015 that she died on July 26, 2015, as a result of congestive heart failure. Her death followed a visit to the emergency room where she went for treatment due to a heart attack. Rule had been moved to hospice care one day before she died.