Covid-19
American




Ann McKee




Neuropathology









Harvard University Boston University




Study of chronic traumatic encephalopathy




Massachusetts, United States




University of Wisconsin-Madison, Case Western Reserve University School of Medicine
Ann McKee (born 1953) is a neuropathologist and expert in neurodegenerative disease at Boston University School of Medicine. She is particularly known for her work studying Alzheimer's disease and the consequences of repetitive traumatic brain injury.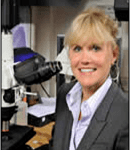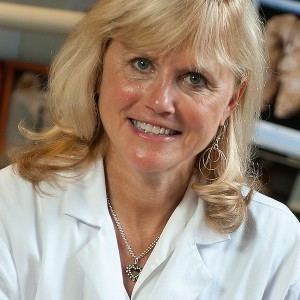 McKee completed a fellowship in neuropathology at Massachusetts General Hospital and a residency in neurology at Cleveland Metropolitan General Hospital.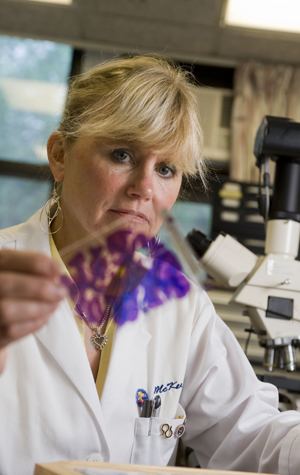 McKee is Director of the Chronic Traumatic Encephalopathy Center at Boston University (BU) and the chief neuropathologist for the National Veterans Affairs ALS Brain Bank. She is Professor of Neurology and Pathology at BU, and was an assistant professor at Harvard Medical School from 1991 to 1994.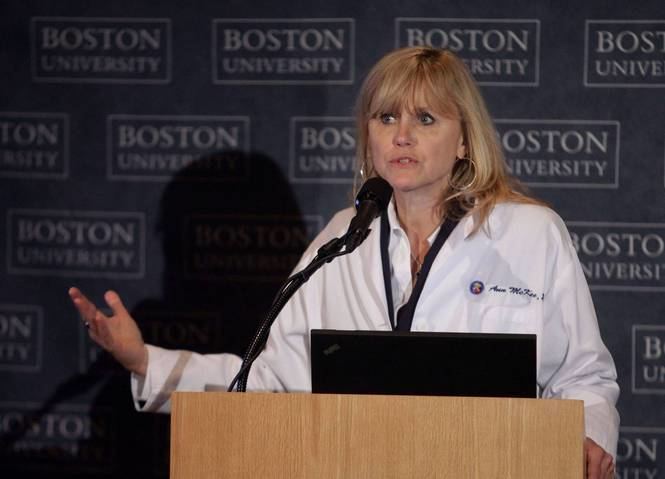 McKee is a leading authority on chronic traumatic encephalopathy (CTE), a degenerative brain disease. CTE is most commonly found in athletes participating in boxing, American football, ice hockey, other contact sports, and military service. She has found evidence of CTE in over 70 of the athletes that she has examined, including three NHL enforcers and 18 NFL players. McKee has presented her findings to National Football League officials and testified before the United States House Judiciary Committee. She has also studied diseases including Lewy Body disease, Parkinson's disease, progressive supranuclear palsy, multiple system atrophy, frontotemporal lobar degeneration, and corticobasal degeneration.
McKee is a leading figure in the 2013 PBS Frontline documentary and book, League of Denial.
McKee has three children and lives in Massachusetts. She is a Green Bay Packers fan.
Ann McKee Wikipedia