Genres

PopR&Bdance-pop




Years active

2010–present




Instruments

Vocals




Movies

Copa de Elite




Name

Larissa Machado




Role

Singer




Labels

Warner Music







Birth name

Larissa de Macedo Machado




Born

30 March 1993 (age 22)Rio de Janeiro, Rio de Janeiro, Brazil (

1993-03-30

)


Occupation(s)

Recording artistsongwriteractressdancer




Parents

Mirian Macedo, Mauro Machado




Albums

Bang, Meu Lugar, Anitta, Ritmo perfeito, Anitta Live




Profiles




Facebook

Twitter

Instagram

YouTube

Google+
Poo bear feat anitta will i see you official video
Larissa de Macedo Machado (born March 30, 1993), known by her stage name Anitta is a Brazilian singer, songwriter, actress, dancer and record producer. Anitta is managed by Shots Studios, a US based company backed by Justin Bieber.
Contents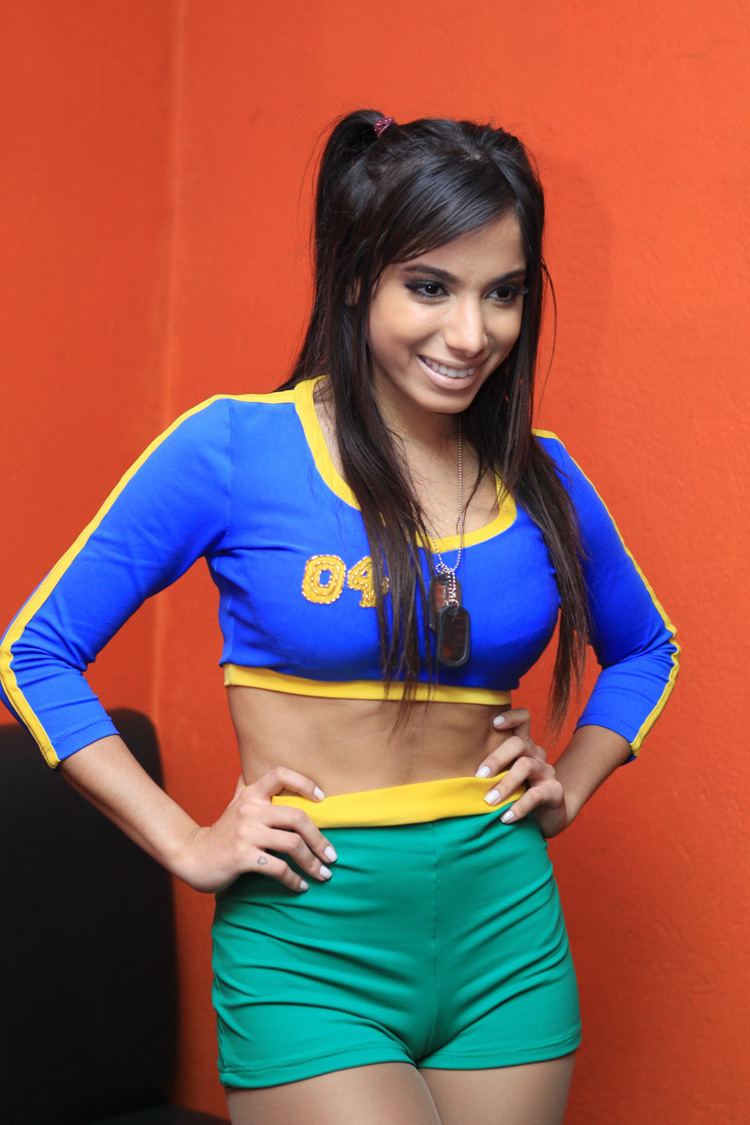 Larissa began singing at age 8 in a choir from a Catholic church in the Honório Gurgel neighborhood in Rio de Janeiro. At the age of 16, he attended a technical school and was called to work in the "Mineradora Vale". In 2010, after posting a video on YouTube, Renato Azevedo, then producer of the independent record company Furacão 2000, called her to sign a contract with the label. Due to the success of the song "Meiga e Abusada" in 2012, he signed a contract with Warner Music Brasil the following year. With the song "Show das Podererosas"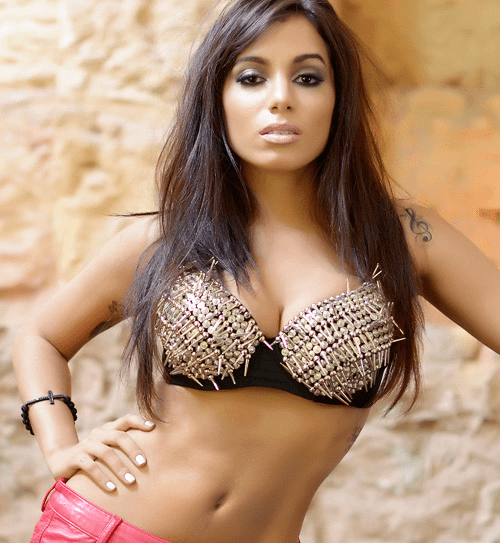 Anitta rose to fame in 2013 after releasing her single "Show das Poderosas", which reached the top of the Brasil Hot 100 Airplay chart.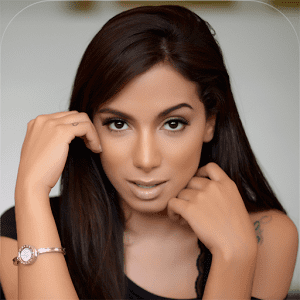 She signed a contract with Warner Music Brasil in January 2013 and released her debut studio album. In July of the same year, she received a triple gold record certificate and platinum certification by ABPD. The third single from the album, "Show das Poderosas", reached the top of the Brazilian charts. Its music video has been viewed over 130 million times on YouTube. The album hit the mark of 170,000 copies sold, being also released in Portugal. Ritmo Perfeito (2014), her second studio album, sold 45,000 copies after a month of its release. On the same day she released her first live album, Meu Lugar. In November 2014, she performed at the Latin Grammy Award, becoming the youngest Brazilian singer to perform at the awards. In 2015, she released her third studio album entitled Bang, which was certified platinum and produced the singles "Deixa Ele Sofrer", "Bang", "Essa Mina é Louca" and "Cravo e Canela".
In 2013, Anitta was the singer who most remained at the top of iTunes Brazil and was elected by the same as the Artist of the Year. She was also elected by the Associação Paulista de Críticos de Arte (APCA) as the revelation of the year in music in 2013. Anitta is also a three-times winner as the Best Brazilian Act on the MTV Europe Music Awards, and was the first Brazilian artist to win the Best Latin American Act award.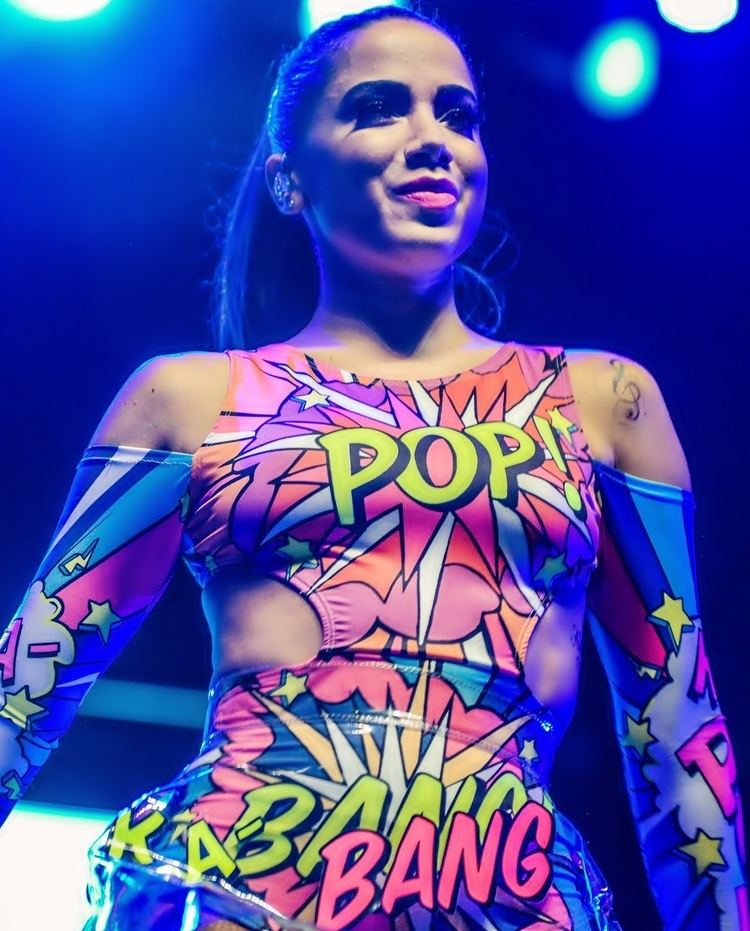 Biography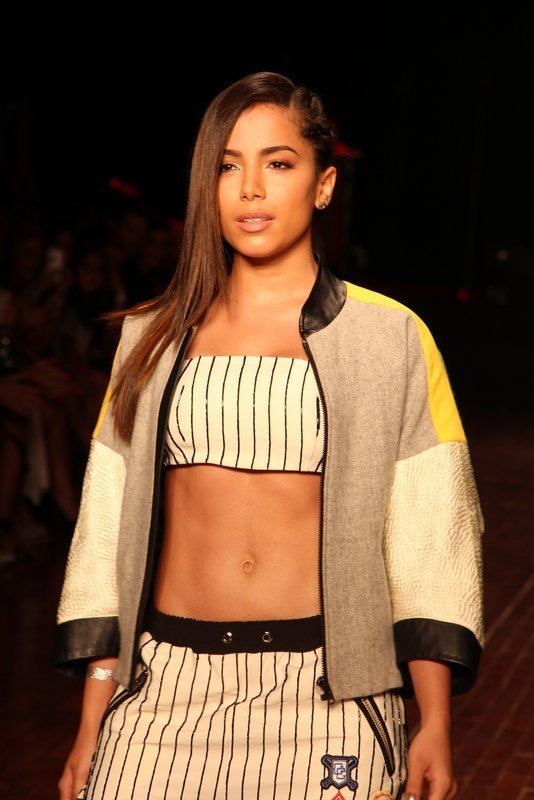 Anitta was born in the city of Rio de Janeiro, Brazil, on March 30, 1993. She is the youngest daughter of Míriam Macedo and Mauro Machado; her brother Renan Machado serves as her artistic producer. Her mother raised the two children by herself.
She began her career at 8 years old singing in the choir of Santa Luzia Church in Rio de Janeiro by the intervention of her maternal grandparents. At 11 years old, with the allowance she got, she decided to take an English classes. She later received dance lessons provided by her mother's teacher. At 16, she finished a course in administration at a technical school in Rio de Janeiro. A year later, she decided to pursue an artistic career. That same year, she was the winner of the "Revelation of Music" award.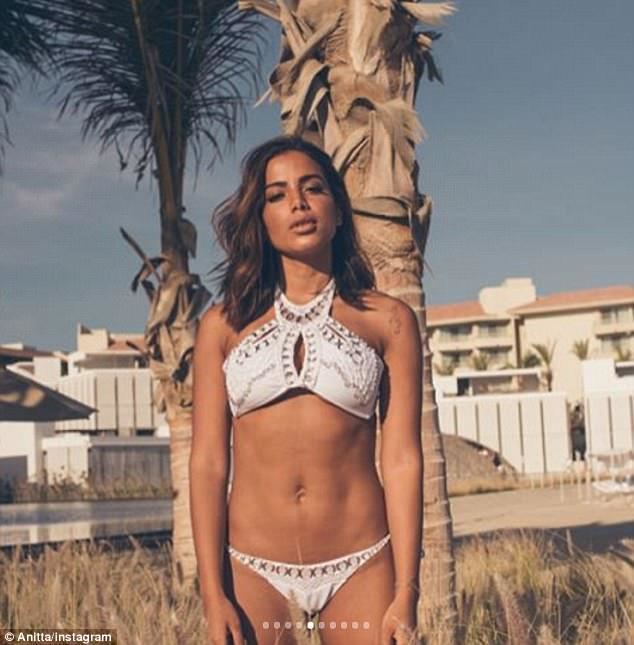 Anitta's stage name was inspired by the character Anita, from Rede Globo TV series Presença de Anita. She thought the character "amazing" because "[she] could be sexy without looking vulgar, girl and woman at the same time".
2012–13: Debut album and initial success
In 2011, Anitta was invited by Funk carioca producer Batutinha to perform some tests after he saw one of her videos singing. After being approved, she signed with Furacão 2000, one of the biggest producing companies of funk carioca in Brazil. In the same year he released his first song on radio stations in Rio de Janeiro, the promotional single "Eu Vou Ficar". Advised by her producer, she decided to put another "t" in the stage name. In early 2012, she created the "quadradinho" choreography, which was very successful among funk groups. In June 2012, producer Kamilla Fialho, after watching a performance on stage by Anitta, offered to be her manager, paying a fine of 256,000 reais required to release the singer from her contract with Furacão 2000, later signing her to Kamilas's company K2L. In January 2013, due to the success of the song "Meiga e Abusada" in Rio de Janeiro, Anitta signed a recording contract with Warner Music Group. "Meiga e Abusada" became one of the most requested songs in Brazilian radio stations in early 2013. A music video for the song was recorded in Las Vegas, and directed by American director Blake Farber, who has worked with Beyoncé.
Her debut, self-titled debut album was released in June 2013. The music video for the song "Show das Poderosas" received considerable attention by the media in May 2013, becoming the most watched music video on YouTube in Brazil, surpassing 130 million views. Also helping to music, which remained for weeks at the top of the best selling in iTunes Brazil, and making it the third most played song on radio in the country in the year 2013. The song also held the top ten of the music charts in Spain, Portugal and Argentina. At the time, the singer's booking was estimated at 150,000 reais per show, being one of the highest in Brazil.
2014–15: Meu Lugar and Ritmo Perfeito
Sales to the tickets for the recording of her first live album went on sale in November 2013. The event took place in Rio de Janeiro at HSBC Arena on February 15, 2014 and was attended by about 10,000 people. The album was previously titled Fantástico Mundo de Anitta, but was later renamed to Meu Lugar with the release of the song "Quem Sabe" on iTunes. The song "Blá Blá Blá" was released as the lead single from the album on March 23, 2014. It was a success, reaching number two on the Hot 100 Airplay chart in Brazil. The album was released on June 4, 2014, just a day after the release of her second studio album, Ritmo Perfeito.
The second single from the project was a song featuring rapper Projota titled "Cobertor", which reached number 43 on Brazilian charts. The following single "Na Batida" was released in July 2014. Its music video reached 1 million visualizations on Youtube after just 24 hours. It was also a success on charts, peaking at number four on the Hot 100 Airplay chart. Other singles released from the album were "Ritmo Perfeito" and "No Meu Talento", featuring MC Guimê. In April 2014, Anitta made her acting debut as Helena Boccato on comedy film Copa de Elite. In August, she founded her own management company, Rodamoinho Produções Artísticas. In December, she also starred as goddess Solaris on television film Didi e o Segredo dos Anjos.
2015–16: Bang and collaborations
Her third studio album Bang was released in October 2015. It was elected by Billboard Brasil as one of the most anticipated albums of the year. Its album cover art was signed by Giovanni Bianco, the same designer of American singer Madonna. Bang debuted at number three on the Brazilian albums chart with 40,000 copies sold at its first week. The album has sold 300,000 copies as of May 2016, surpassing sales of her debut album, which has sold 170,000 copies. It was also certified Platinum by the Associação Brasileira de Produtores de Discos (ABPD).
The first single of the album, "Deixa Ele Sofrer", which was released on July 16, 2015 and reached the top of the iTunes Brazil chart. The song also made Anitta the first Brazilian singer to occupy the top of Spotify Brazil. The following single, "Bang", was also a success, staying at number one on iTunes and Spotify for several days, and its music video becoming an international viral video and receiving over 300 million views on YouTube. Other singles released from the album were "Essa Mina É Louca" and "Cravo e Canela". In October 2015, the artist won the EMA Worldwide Act Latin America, being the first Brazilian artist to win the award.
A collaboration with Jota Quest and Nile Rodgers, entitled "Blecaute", was released in November 2015.
In 2016, Anitta made her debut as a TV hostess on the third season of Multishow program Música Boa Ao Vivo. The singer was also featured on a remix of the song "Ginza", by singer J Balvin. In August, she released a single titled "Sim ou Não" featuring Colombian singer Maluma, and performed at the 2016 Summer Olympics opening ceremony along with singers Caetano Veloso and Gilberto Gil after the parade of delegations. The next month, she signed a contract with talent agency William Morris Endeavor. In November, she won the Best Brazilian Act category at the 2016 MTV Europe Music Awards.
2017: Fourth studio album
In January 2017, the singer was featured on singles including "Loka", by female duo Simone & Simaria, and "Você Partiu Meu Coração", by Nego do Borel also featuring Wesley Safadão. In May, "Switch", a collaboration with Australian rapper Iggy Azalea, became her first single in English to be released. The same month, she teased collaborations with rapper Tyga and Brazilian electronic music duo Tropkillaz. She release a single in both Portuguese and Spanish titled "Paradinha" in May 31, as the first single from her fourth studio album. In June of the same year, the American group Major Lazer released "Sua Cara", along with her and drag queen singer Pabllo Vittar. The song is part of the band's fourth EP, Know No Better. In a matter of a few hours, the audio work exceeded the mark of 5 million views on YouTube. On August 21, 2017, Anitta recorded a new music video, Vai Malandra, directed by Terry Richardson.
On September 3, Anitta released her seductive first English-language single "Will I See You", a collaboration with a grammy award-winning producer and songwriter Poo Bear.
Artistry
Anitta's music is generally pop, but she also incorporates R&B, reggae, samba, funk, dance-pop and electropop elements into her songs. Her musical influences include Beyoncé, Britney Spears, Mariah Carey, Rihanna, Katy Perry and Brazilian artists such as Sandy, Ivete Sangalo, and girl group Rouge.
Anitta has a slight soprano voice, whose vocal extension covers 2 octaves, with homogeneous vocals. The celebrity website Vocal Pop detailed that her voice appears to be a 15-year-old girl and she has a "very sharp and light voice" and added that she has "no such master of her own voice and falls short in many gaps as a singer and an interpreter". Forbes' Anderson Antunes indicated that the singer uses R&B on her songs, which is also used by Rihanna and Kesha, and she could be the next "global superstar", as Shakira, who follows the "world music appeal". In a review for her self-titled album Anitta, Braulio Lorentz of G1 described her voice as being tweaked and sweet, and her songs have "lyrics about women's power, seductive power and other predicates of whoever claims to "have power".
Philanthropy
In 2014, she made donations to a shelter that received homeless people from the thunderstorm that hit the city of Vila Velha and also performed at a public school for people with down syndrome in Curitiba. In 2016, she made donations to people living in the favela of Cidade de Deus, in her hometown of Rio de Janeiro.
Discography
Anitta (2013)
Ritmo Perfeito (2014)
Bang (2015)
Tours
Show das Poderosas Tour (2013–14)
Meu Lugar Tour (2014–16)
Bang Tour (2016–present)
Filmography
This is a chronologically-ordered list of films and television shows in which Anitta has appeared.
References
Anitta (singer) Wikipedia
(Text) CC BY-SA