Covid-19
Novelist




Man Booker Prize




Novelist




Anita Brookner




Drama






16 July 1928 (age 87) Herne Hill, London, United Kingdom (

1928-07-16

)


Courtauld Institute of Art, James Allen's Girls' School, King's College London




Hotel du Lac, Latecomers, A start in life, The rules of engagement, The Bay of Angels




Penelope Lively, A S Byatt, Barbara Pym, Edith Wharton, Penelope Fitzgerald
Anita Brookner, CBE (16 July 1928 – 10 March 2016) was an English award-winning novelist and art historian. She was Slade Professor of Fine Art at the University of Cambridge from 1967 to 1968 and was the first woman to hold this visiting professorship. She was awarded the 1984 Man Booker Prize for her novel Hotel du Lac.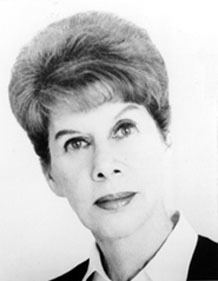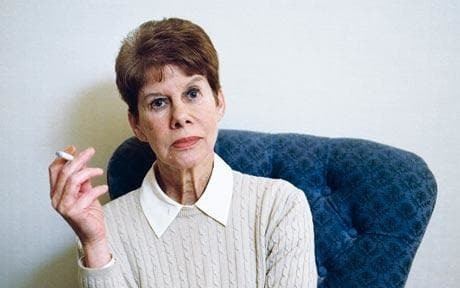 Brookner was born in Herne Hill, a suburb of London. She was the only child of Newson Bruckner, a Jewish immigrant from Poland, and Maude Schiska, a singer whose father had emigrated from Poland and founded a tobacco factory. Maude changed the family's surname to Brookner because of anti-German sentiment in Britain. Anita Brookner had a lonely childhood, although her grandmother and uncle lived with the family, and her parents, secular Jews, opened their house to Jewish refugees escaping Nazi persecution during the 1930s and World War II.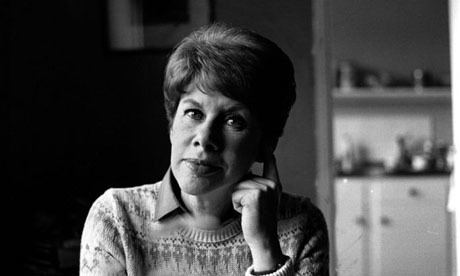 She was educated at the private James Allen's Girls' School. In 1949 she received a BA in History from King's College London, and in 1953 a doctorate in Art History from the Courtauld Institute of Art, University of London.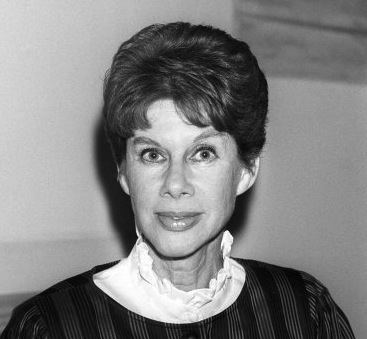 Brookner never married, but took care of her parents as they aged. She died on 10 March 2016, at the age of 87.
In 1967, she became the first woman to hold the Slade Professorship of Fine Art at Cambridge University. She was promoted to Reader at the Courtauld Institute of Art in 1977, where she worked until her retirement in 1988. Among her students at the Courtauld was noted art historian Olivier Berggruen, whose graduate work she advised. She was a Fellow of King's College London and of Murray Edwards College, Cambridge.
Already a published author of nonfiction, Brookner published her first novel, A Start In Life (1981), at the age of 53. Thereafter, she published roughly a novel a year. Brookner was highly regarded as a stylist. Her novels explore themes of emotional loss and difficulties associated with fitting into society, and typically depict intellectual, middle-class women, who suffer isolation and disappointments in love. Many of Brookner's characters are the children of European immigrants to Britain; a number appear to be of Jewish descent. Hotel du Lac (1984), her fourth novel, was awarded the Booker Prize.
1990 Commander of the Order of the British Empire (CBE)
Greuze: 1725–1805: The Rise and Fall of an Eighteenth-century Phenomenon (1972) ISBN 9780236176786 (on Jean-Baptiste Greuze)
Jacques-Louis David (1980) ISBN 9780064305075 (on the history painter Jacques-Louis David)
A Start In Life (1981, US title The Debut) ISBN 9780241976500
Providence (1982) ISBN 9780307826213
Look at Me (1983) ISBN 9780307826206
Hotel du Lac (1984) ISBN 9780307826220 (Booker Prize winner)
Family and Friends (1985) ISBN 9780307826237
A Misalliance (1986) ISBN 9780307826343
A Friend from England (1987) ISBN 9780307826336
Latecomers (1988) ISBN 9780307826183
Lewis Percy (1989) ISBN 9780307826190
Brief Lives (1990) ISBN 9780307826251
A Closed Eye (1991) ISBN 9780307826275
Fraud (1992) ISBN 9780307826268
A Family Romance (1993, US title Dolly) ISBN 9780140234060
A Private View (1994) ISBN 9780307826299
Incidents in the Rue Laugier (1995) ISBN 9780307826305
Altered States (1996) ISBN 9780307826312
Visitors (1997) ISBN 9780307826329
Falling Slowly (1998) ISBN 9780307826244
Undue Influence (1999) ISBN 9780307492364
The Bay of Angels (2001) ISBN 9781400033010
The Next Big Thing (2002, US title Making Things Better) (longlisted for the Booker Prize)
The Rules of Engagement (2003) ISBN 9780141910222
Leaving Home (2005) ISBN 9781400095650
Strangers (2009) (shortlisted for James Tait Black Memorial Prize) ISBN 9780307477583
"At The Hairdressers" (2011) (novella, available only as an e-book)
Anita Brookner Wikipedia