Name

Angelina Rodriguez






Born

May 31, 1968 (age 52) Rockaway, Queens, New York


Criminal penalty

Death by lethal injection


Spouse(s)

Hector Gonzales (divorced)Tom Fuller (divorced)Don Combs (divorced)Jose Francisco "Frank" Rodriguez (deceased)




Children

AutumnAlicia (deceased)




Conviction(s)

First-degree murder with special circumstances
WOMEN ON DEATH ROW - ANGELINA RODRIGUEZ - CALIFORNIA, USA
She Killed Her Husband With Antifreeze For the Insurance Money
Background
Angelina Rodriguez met her husband Frank, a special education teacher, while working at a camp in San Luis Obispo, California. The couple married in April 2000. It was Angelina's fourth marriage. Prosecutors argue that within months of the marriage, Angelina took out a $250,000 life insurance policy on Frank and began plotting to kill him. She was suspected of poisoning Frank's tea with oleander leaves, loosening the gas cap on their clothes dryer, and finally adulterating her husband's Gatorade with antifreeze. Frank Rodriguez died on September 9, 2000. His death was initially ruled undetermined, but the lack of a cause of death meant that Angelina could not get a death certificate or Frank's life insurance. She pushed for more testing, and those results showed that he had been intentionally poisoned. Angelina was arrested for murder in Paso Robles, California in February 2001.
Trial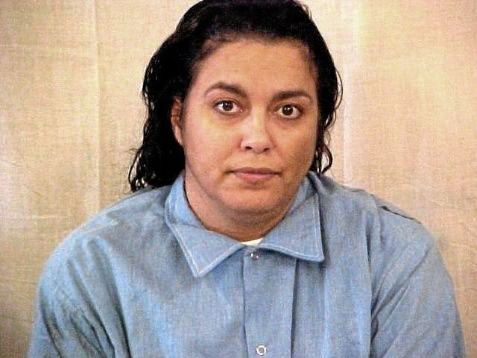 Three years after Frank's death, Angelina's murder trial began in the fall of 2003. During the years since her arrest, prosecutors discovered that her 13-month-old daughter Alicia died suspiciously in 1993. Angelina claimed that her daughter choked on a pacifier that became dislodged, but investigators believe that Angelina removed the pacifier and used it to suffocate Alicia. Angelina then sued the pacifier manufacturer and was awarded a settlement of $710,000. She also received a $50,000 life insurance policy after Alicia's death was ruled accidental. Though she was never charged with a crime for her daughter's death, this evidence was presented at her trial to show that Angelina's motive for murder was financial.
Angelina Rodriguez was convicted of first-degree murder in October 2003, with the special circumstances of Financial gain and poisoning. The following month, the jury recommended a death verdict. Angelina was formally sentenced to death by lethal injection in January 2004. In his sentencing, Los Angeles County Superior Court Judge William R. Pounders stated that she killed her husband in an "exceptionally cruel and callous" way and that her guilt had been proved to "an absolute certainty... In the past 20 years, I have never seen a colder heart." Despite her conviction and death sentence, Angelina argued her innocence, and maintained that her husband's death was a suicide by antifreeze poisoning.
Aftermath
Angelina Rodriguez was awarded a new sentencing hearing in 2010, but was re-sentenced to death in November 2010. Her most recent appeal was denied by the California Supreme Court in February 2014. Angelina remains on death row at the Central California Women's Facility in Chowchilla, California. However, she is planning to appeal her case to the United States Supreme Court.
The murder of Frank Rodriguez has been profiled on several television shows, including North Mission Road on truTV, Happily Never After on Investigation Discovery, Deadly Women, and Snapped on the Oxygen Network.
References
Angelina Rodriguez Wikipedia
(Text) CC BY-SA