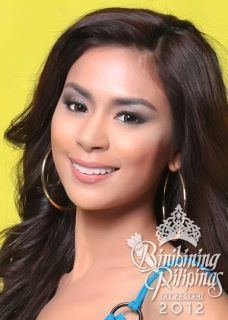 Angelee was born in Olongapo City to Benjamin delos Reyes and the former Maria Francisco, government employees both. Angelee finished her highschool and is a graduate of nursing at the Columban College. A registered nurse, she currently works as a Public Information Officer at the Subic Bay Metropolitan Development Authority.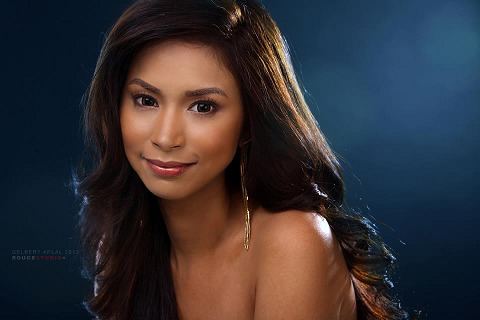 Angelee has a string of pageant accolades to her name including Miss Columban College 2004, Miss Private School Athletic Association 2005 (2nd Runner-up), Bb. Zambales 2007, Mutya ng Pilipinas 2007 top 15 finalist, Bb. Olongapo 2008, Miss Real Estate Philippines Best in Swimsuit, Hiyas ng Subic (non-semifinalist), Miss Philippines-Earth Miss Talent 2009 and Slimmer's World Miss Bikini Philippines 2011.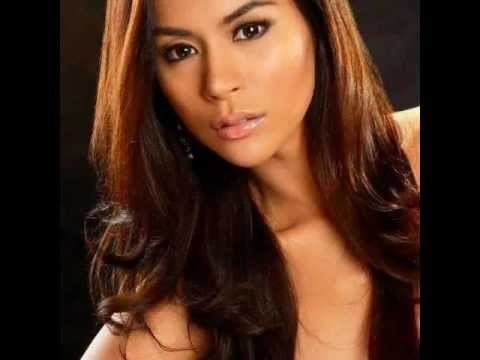 On her third attempt in four years, Angelee has finally made it as a Bb. Pilipinas candidate and she feels "blessed and rewarded after all the high heels and hard work!" She believes that "perseverance and determination spell out the difference between failure and success," and along with her brown good looks, enviable figure and unconditional faith in God, she will succeed.
She joined in Mutya ng Pilipinas 2007 where she landed as one of the Top 15 semifinalists.
Delos Reyes joined her second national pageant Miss Philippines Earth 2009 where was unplaced but was awarded "Best in Talent".
She joined Miss Bikini Philippines 2011 and won. She represented the Philippines at the Miss Bikini International 2011 in China where she was one of the Top 12 semifinalists.
Then she joined Binibining Pilipinas 2012 where was vying for a "Miss Philippines" title. She landed as one of the Top 12 finalist and a Best in Evening Gown special award.
Angelee's question was asked by Harry K. Thomas "How will you show to the rest of the world that it's more fun in the Philippines" Angelee's answer was "I can show to the world that it's more fun in the Philippines because I am a nurse by profession and I've decided to stay here in the Philippines. Because we have beautiful geographical setting which we can travel through land, air and sea and I think we have beautiful people. And standing here in front of you right now is an example of the beautiful people of the Philippines."
At her second try for Miss Philippines Earth she finally clinched a "Miss Philippines" title where she was crowned as Miss Philippines Earth 2013 by outgoing Miss Philippines Earth 2012 and Miss Earth-Air 2012, with the help of her friends, Stephany Stefanowitz and Allyka Ardonia. During the pageant she was also awarded as Best in Swimsuit, Beauty for a Cause Award, a gold medal for M.P.E Cooking Contest (Group 1), a gold medal for Darlings of the Press, a silver medal for M.P.E. Talent Competition, and a gold medal for M.P.E. Catwalk Challenge.
Angelee got to the Top 8 Finalists. Ms. Venezuela is the new Ms. Earth 2013, Ms. Air is Austria, Ms. Water is Thailand and Ms. Fire is Korea.