Born

August 12, 1964 (age 57)

Net Worth

$17 Million (As of 2022)

Similar

Andy McCoy, Sami Yaffa, Michael Monroe
Angela McCoy (born Angela Nicoletti; August 12, 1964) is an American actress, who now resides in Finland. She is a professional actress, singer, model, scriptwriter, songwriter, photographer, abstract painter, makeup artist, method acting coach, dancer, music promoter, personal manager and a creative consultant.
Contents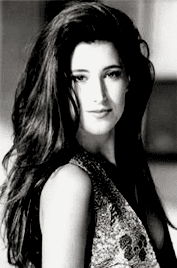 (Andy McCoy) The Real McCoy´s 1st Chapter (Finnish Subs)
Biography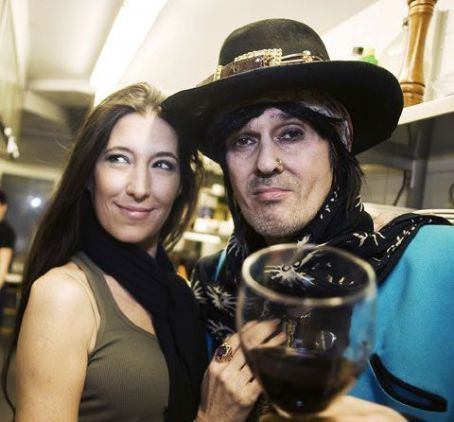 Nicoletti was born at Riverside Hospital in North Hollywood, Los Angeles, California. Her father, born in Brooklyn, New York, is of Italian American descent. Her mother was born in Los Angeles. Angela is married with Hanoi Rocks founder, lead guitarist and composer Andy McCoy. They were married on August 28, 1990.
She is a cousin of Johnny Thunders and ex-fiancee of Izzy Stradlin.
Nicoletti studied at The Joanne Baron/D.W. Brown School of Method Acting in Los Angeles. Angela graduated with a master's degree in method acting at Joanne Baron/D.W. Brown Studios.
Her first movie project was a movie titled Night Train To Terror.
Nicoletti was a booking agent at the age of 16 and worked as accountant and a promoter in the office at The Roxy Theatre, On The Rox, and The Whisky a Go Go for many years. Angela was a personal assistant for Elmer Valentine and Mr. Lou Adler. Angela has done a lot of modeling, mainly swimsuit exclusively for Gilda Marx Swim Wear.
The first time Angela sang professionally was in Sweden in 1993, when her husband founded a band called Live Ammo. The band recorded at Park Studios in Sweden in 1994. ( Abba Recorded there first single at the same studio). Angela sang lead and backing vocals—and also played keyboards—on "Building on Tradition".
In 1997 Andy McCoy, former band mate Pete Malmi ( Rip) and Angela began writing songs for a second album for Andy's first punk band Briard. In many peoples opinions it came out as a Rock Album with a Punk edge. Andy and Angela duet on the song "Rivers and Dreams. The song was a Summer smash Hit in Finland back in 1997. Angela had a idea for A song about Love called `River and Streams´. Her husband loved the idea and The Song `Rivers & Dreams´ was Born. Andy likes to call Angela his muse. Angela´s Motto is `Ideas are what make us all`!
Later that year, Angela and Andy began working together on a feature film and soundtrack, The Real McCoy. One nomination for an Award was at the Berlin International Film Festival, and another from Sodankyla Film Festival in Finland. The movie took almost three years to produce after Andy had a serious accident when he fell off a balcony during shooting.
In 2003, Angela and Andy had their own weekly TV show on the MTV3 Network, titled The McCoys Show. 20 episodes were produced. The show remained throughout the season.
In early 2006, Angela was elected president of the Finland Chapter of the Womens Self Defense Association International.
Izzy Stradlin of Guns N' Roses wrote the song "Patience" for Angela. The song was written when they met. The song "You Could Be Mine" was written after they had broken up. Guitarist Slash said in his autobiography that "Patience" was written during the first pre-production session for the album Appetite for Destruction.
References
Angela Nicoletti Wikipedia
(Text) CC BY-SA