FPJ's Ang Probinsyano (Lit: The Provincial Man / International title: Brothers) is a 2015 Philippine action drama television series based on the 1997 Fernando Poe Jr. film of the same title, courtesy of FPJ Productions. Directed by Malu Sevilla, Avel Sunpongco and Toto Natividad, it is topbilled by Coco Martin, together with an ensemble cast. The series premiered on ABS-CBN and worldwide on The Filipino Channel on September 28, 2015, replacing Nathaniel.
It is considered as one of the highest-rating Philippine TV series of all times, garnering a Nationwide Rating of 46.7% on its 92nd episode. The series is well received by the public due to its action sequences, life lessons and crime prevention tips.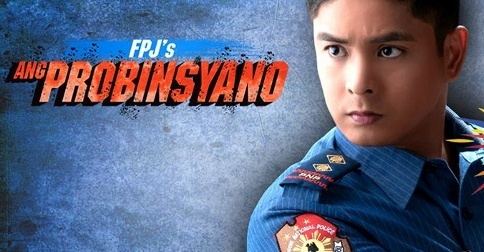 Follow the journey of the twins Ador and Cardo (both played by Coco Martin), who were separated from each other because of financial reasons, even as they followed the path of being police officers.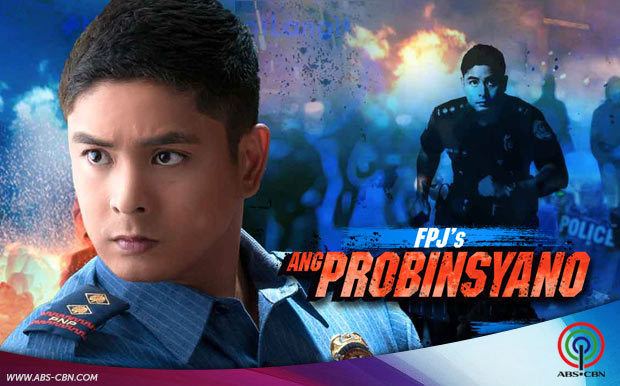 Ador is a prominent and respected CIDG Police Official in Manila with a loving family as his support. Cardo, on the other hand, loves the solitude of the mountains in the province of Botolan as a SAF Trooper. Their lives take a sudden turn when Ador gets himself entangled in a syndicate after being betrayed by one of his own colleagues, resulting in his death. To conceal this fact, Cardo was ordered to take over Ador's life and finish the mission his brother left behind. He will also be forced to pretend to his brother's family and friends, and be reunited with his grandmother, whom he resented, for surmising she deserted him. Challenges later followed in life, and he promised to find the one who killed his brother.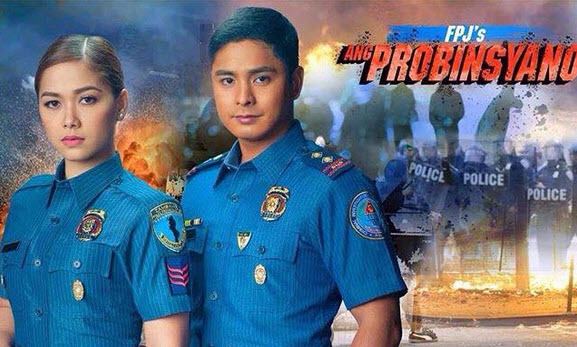 Cardo tackles various cases of people he meet along the way until he was later framed for illegal drug possession. He experiences life in jail and later escapes in a jailbreak. Determined to clear his name, he continues his goal in taking down the syndicate which is responsible for his framing. The organization continues to threaten his family and has many connections in society including the police and government. Unknown to him that the syndicate who framed him up was also the same group of syndicate responsible for the untimely death of some of his loved ones.
Coco Martin as SPO2 Ricardo "Cardo" Dalisay and Police S/Insp. Dominador "Ador" B. de Leon[1]

Susan Roces as Kapitana Flora "Lola Kap" B. de Leon
Maja Salvador as SPO1 Glenda "Glen" Corpuz (season 1)
Bela Padilla as Carmen M. Guzman-de Leon / Carmen M. Guzman-Tuazon (season 1)
Arjo Atayde as Police C/Insp. Joaquin S. Tuazon
Albert Martinez as Tomas "Papa Tom" G. Tuazon (season 1-2)
Agot Isidro as Verna Syquia-Tuazon
Jaime Fábregas as Police C/Supt. (General) Delfin S. Borja
Eddie Garcia as Don Emilio Syquia
Simon Ezekiel Pineda as Honorio "Onyok" Amaba
Lei Andrei Navarro as Dominador "Junior" de Leon, Jr. (season 1)
Mcneal "Awra" Briguela as Macario "Mak-Mak" Samonte, Jr.
Yassi Pressman as Alyanna Arevalo
Joel Torre as Teodoro "Teddy" Arevalo
Shamaine Buencamino as Virginia "Virgie" Arevalo
Art Acuña as Police S/Supt. (Colonel) Roy Carreon
Malou Crisologo as Yolanda "Yolly" Capuyao-Santos
Marvin Yap as Elmo Santos
John Prats as SPO3 Jerome Girona, Jr.
John Medina as Police S/Insp. Avel "Billy" M. Guzman
Lester Llansang as Police S/Insp. Mark Vargas
Michael Roy Jornales as Police S/Insp. Francisco "Chikoy" Rivera
Marc Solis as SPO1 Rigor Soriano
Benj Manalo as Pinggoy
Michael de Mesa as Ramil Taduruan
Jeric Raval as Gener
Julio Diaz as Julian
Pepe Herrera as Benjamin "Benny" Dimaapi
Marc Acueza as Police S/Insp. Dino Robles
Rino Marco as Police S/Insp. Gregorio "Greg" Sebastian
Beverly Salviejo as Yaya Cita
Joey Marquez as Nanding Corpuz
Malou de Guzman as Lolit Fajardo-Corpuz
Dennis Padilla as Edgar Guzman
Ana Roces as Leonora "Nora" Montano-Guzman
Eda Nolan as Brenda Corpuz
Ping Medina as Diego Sahagun
Belle Mariano as Rachel Tuazon
Brace Arquiza as Ryan Guzman
McCoy de Leon as JP Arevalo
Tart Carlos as Mrs. Burton
Xia Vigor as Keana Burton
Mhyco Aquino as Lorenz Gabriel
ABS-CBN president and CEO, Charo Santos-Concio, touted the creation of a drama-action series which particularly aims to give importance to the police force in an effort to help them "regain the love and respect of the people". Coco Martin, who would be later named as the series' lead actor, was involved in the production shoot for the series, who proposed that the production team create a television adaptation of Fernando Poe Jr. film Ang Probinsyano. Martin reasons that he and his grandmother enjoyed watching films of the action star while Martin grew up. The widow of Fernando Poe Jr., Susan Roces reportedly allowed the production team to adopt her former spouse's film.
The series directed by Malu Sevilla and Avel Sunpongco is not a remake of the 1997 film of the same name. It was made to be run for months to be more suitable for teleserye viewers.
The title of the original film was inspired from the term "pulis patola" which is occasionally used to tease newbie police officers. Since patola, or cucumber of the luffa genus, is usually grown in the provinces outside urban areas such as Manila, the title Ang Probinsyano was decided to be the title of the 1997 film, which would be later adapted in the 2015 television series.
Singer-actress Angeline Quinto was supposedly part of the main cast to play the role of Lily, an original character yet different role. However, she was later pulled out from the cast due to conflicting schedules. Quinto was replaced by Maja Salvador, and thus renamed the character to Glen.
Cardo ('Kardo' in the film) had a wife and children in the film version who were killed because the killers had mistaken Cardo for Ador.
Ador's guilt was the reason for their separation in the film version. In the TV series version, their grandmother had young Cardo adopted by a childless couple as a condition for the treatment of Cardo's injuries in Singapore.
Ador and Cardo's grandmother was not part of the film. Their grandmother in the TV series is played by veteran actress Susan Roces, widow of the late Fernando Poe, Jr.
Cardo's last name in the film version is still 'de Leon' instead of 'Dalisay'.
Cardo in the TV series is a SAF trooper in Botolan. In the film version, Cardo is Santa Marcela's Police Chief.
The main antagonists in the film version is a drug syndicate. In the TV series, it is a human-child trafficking syndicate (however, production soon reverted the antagonists into a drug syndicate).
The child Cardo adopted in the film version is a girl, while in the TV series version, it is a boy.
The name of Ador's wife in the film version is Lily, while in the TV series her name was known to be Carmen. Lily turns out to be the name of a Chinese syndicate master's (played by Richard Yap) female assistant in the TV series.
Carmen in the film version is a night club entertainer and mother of the child Cardo adopted, whereas the TV series version is Cardo's sister-in-law and Ador's widow who worked as a nurse.
The 'Glen Corpuz' character was originally created only for the TV series.
Ador's superior in the film version, who devised the plan for Cardo to assume Ador's identity, is not Ador and Cardo's grand-uncle.
The person who killed Ador in the film version is a syndicate goon. In the TV series, Ador is killed by a corrupted policeman.
The 'Paloma Picache' character was created only for the TV series,[2] and was an idea proposed by lead actor Coco Martin to Dreamscape Entertainment. Paloma is actually Cardo in drag during his mission to rescue women who were kidnapped by a prostitution syndicate. Coco Martin who portrayed the character said that he had to study the mannerisms of a woman for the role. He remarked that this particular role was hard noting that women spend about two hours doing their make-up for a date and on how it is hard and painful to walk on high-heels. Cardo's "Paloma" persona returned in a storyline involving a blackmailing case of an American businessman.
Janus del Prado, Tom Olivar and Dindo Arroyo were the only cast members from the 1997 film version who had guest appearances in the TV series. Ricardo Cepeda and Daniel Fernando, who were a part of the 1998 film sequel "Ang Pagbabalik ng Probinsyano", also had guest appearances in the TV series. Jaime Fabregas served as musical director for both the original film and its sequel.
Ang Probinsyano is confirmed to air until 2017 due to its high ratings, action scenes and "real life lessons" which was received well by the audience. Furthermore, the series has also been known to educate its viewers about Philippine laws and issues.
The following is a list of songs featured in Ang Probinsyano.
Coco Martin was given a certificate of appreciation for his favorable portrayal as a highly dedicated and responsible CIDG Police officer in FPJ's Ang Probinsyano given in the 63rd Criminal Investigation and Detection Group (CIDG) Founding Anniversary.