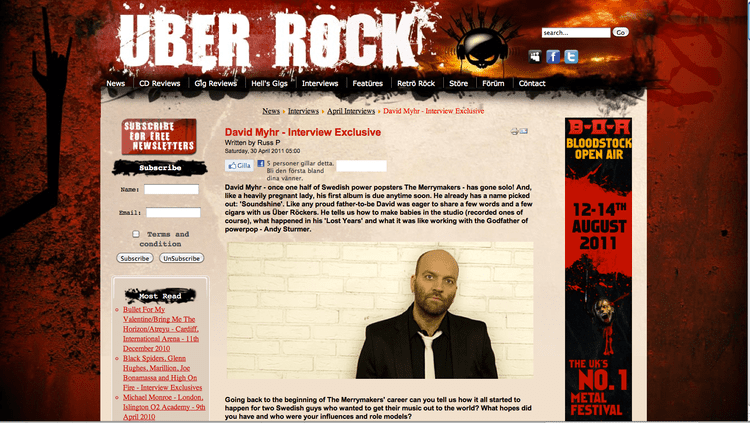 When their previous band Beatnik Beatch dissolved in 1988, Sturmer formed Jellyfish along with Roger Joseph Manning, Jr.; the two had known each other since high school. Their next project, the band Jellyfish, would eventually release two albums, Bellybutton (1990) and Spilt Milk (1993). Sturmer held the rare distinction of not only being a drummer who regularly sang lead in a rock group, but also one who played a stand-up drum set at the front of the stage instead of sitting on a throne at the rear of the band. While their records earned critical praise and they toured the world several times, Jellyfish failed to meet commercial expectations, and intra-group friction led to Jellyfish's dissolution in early 1994.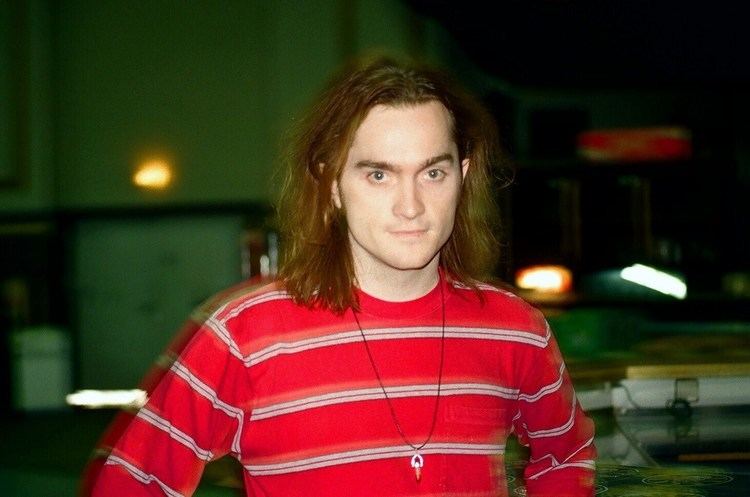 After Jellyfish's demise, Sturmer began a new career as a producer and writer, most notably for the Japanese pop band Puffy AmiYumi. He was already a friend of main Puffy composer and producer Tamio Okuda, and was credited as "The Godfather" of the band for giving them their name.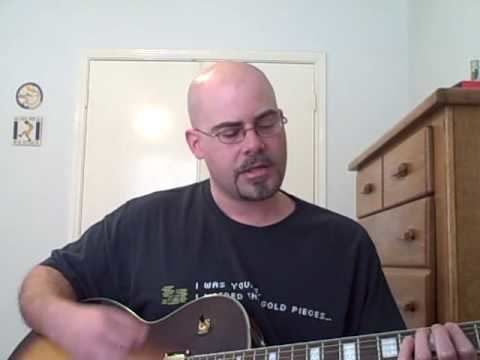 Puffy were approached by Cartoon Network to sing the theme song for their 2003 animated series Teen Titans. Originally suggested by the series' producer Sam Register, creator Glen Murakami was delighted when he realised Andy Sturmer would be writing and producing the track.
A year later Puffy AmiYumi were looking to break through in the North American market. Sturmer was consulting producer for their television show Hi Hi Puffy AmiYumi and composed the theme song for this cartoon series as well. Following this he also composed theme songs for various other Cartoon Network series, including Ben 10 along with the score composition, Batman: The Brave and the Bold, and a new theme for the third season of The Batman animated series, replacing the original theme performed by The Edge of U2. Sturmer also composed the score and theme song for the Disney series My Friends Tigger & Pooh, as well as performing the theme song for Transformers Animated.
After composing and producing most of the songs on Puffy AmiYumi's 2003 album Nice. and 2004 album 59, Sturmer's contributions to the band's work have been reduced.
Sturmer has also appeared on various albums for backup vocals for artists like Bleu's Redhead, Mandy Moore's Coverage and the Switchfoot album Nothing Is Sound. He also contributed backing vocals to some tracks on Winter Pays for Summer by Glen Phillips. Sturmer and former bandmate Roger Manning, Jr. contributed a song, the early The Beatles-influenced "I Don't Believe You", as well as vocals and acoustic guitars on Ringo Starr's Time Takes Time album in 1992.
Sturmer performed on two songs on Katey Sagal's debut solo album Well..., released by Virgin Records in April 1994. Andy also co-wrote and played drums for Swedish pop band the Merrymakers' second album, Bubblegun.
Sturmer has recently surfaced as a collaborator with L.E.O., a one-off supergroup also featuring, among others, pop auteur Bleu, Hanson, producer John Fields, and Mike Viola of The Candy Butchers. The group and its album, Alpacas Orgling, are a pastiche tribute in the style of Electric Light Orchestra. Sturmer provided additional vocals on the song "I Should've Been After You" on Rooney's 2007 album Calling the World, according to the album credits. He also provided harmony vocals for Bleu's song No such thing as love (2009).
with Beatnik Beatch:
At the Zulu Pool (Industrial Records, 1986)
Beatnik Beatch (Atlantic Records, 1988)
Ringo Starr - Time Takes Time (1992)
Katey Sagal - Well... (1994)
The Black Crowes - Amorica (1994)
The Merrymakers - Bubblegun (1997)
Puffy AmiYumi - Solo Solo (1997)
Swan Dive - Circle (1998)
Foo Fighters - Next Year (Single) (1999)
Puffy AmiYumi - Spike (2000)
YUKI - Prism (2002)
Puffy AmiYumi - Nice. (2003)
Brady Seals - Thompson Street (2003)
Mandy Moore - Coverage (2003)
Bleu - Redhead (2003)
Blinker The Star - Still In Rome (2003)
Seth Swirsky - Instant Pleasure (2004)
Puffy AmiYumi - Hi Hi Puffy AmiYumi (2004)
Glen Phillips - Winter Pays for Summer (2005)
Switchfoot - Nothing is Sound (2005)
L.E.O. - Alpacas Orgling (2006)
Rooney - Calling the World (2007)
Crazy Loop - The Power Of Shower (2007)
McBusted - McBusted (2014)
2DTV
Being Ian
Ben 10
Ben 10 (2016)
Ben 10: Alien Force
Dan Vs.
Dave the Barbarian
Fish Hooks
Garth Marenghi's Darkplace
Hi Hi Puffy AmiYumi
Kick Buttowski: Suburban Daredevil
The Looney Tunes Show
My Friends Tigger & Pooh
The Replacements
Spitting Image
SuperNews!
Super Robot Monkey Team Hyperforce Go!
Teen Titans
Teen Titans Go!
The Terrible Thunderlizards
Tom and Jerry Meet Sherlock Holmes
Transformers: Animated