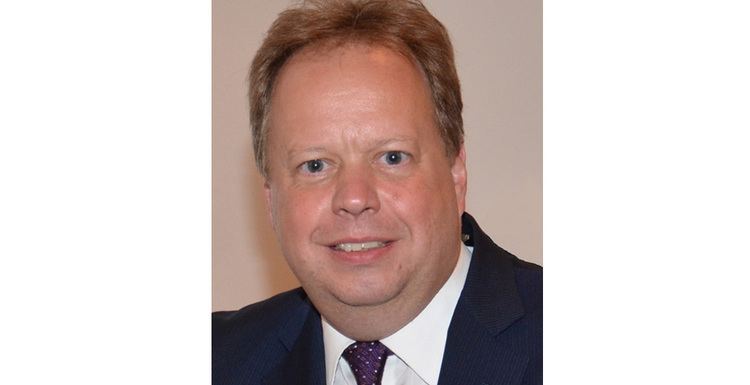 Palmer was born in June 1963 in Stratford-upon-Avon, England. Palmer entered a Technical Apprenticeship with UK Automotive Products Limited in 1979. He received a master's degree (MSc) in Product Engineering from the University of Warwick, England, in July 1990, and a Doctorate (PhD) in Engineering Management, from Cranfield University, England, in April 2004. Palmer is a Chartered Engineer and a Fellow of the Institution of Mechanical Engineers. Palmer holds a Diploma in Industrial Management from the Coventry University, England. Palmer is a Member and former board member of SAE International, and a Chartered Manager (Member of Chartered Management Institute).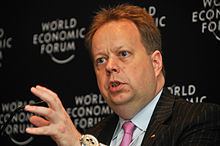 Palmer is a Guest Professor at the Tokyo University of Agriculture and Technology. In 2010, Palmer received a Honorary doctorate of technology from Coventry University.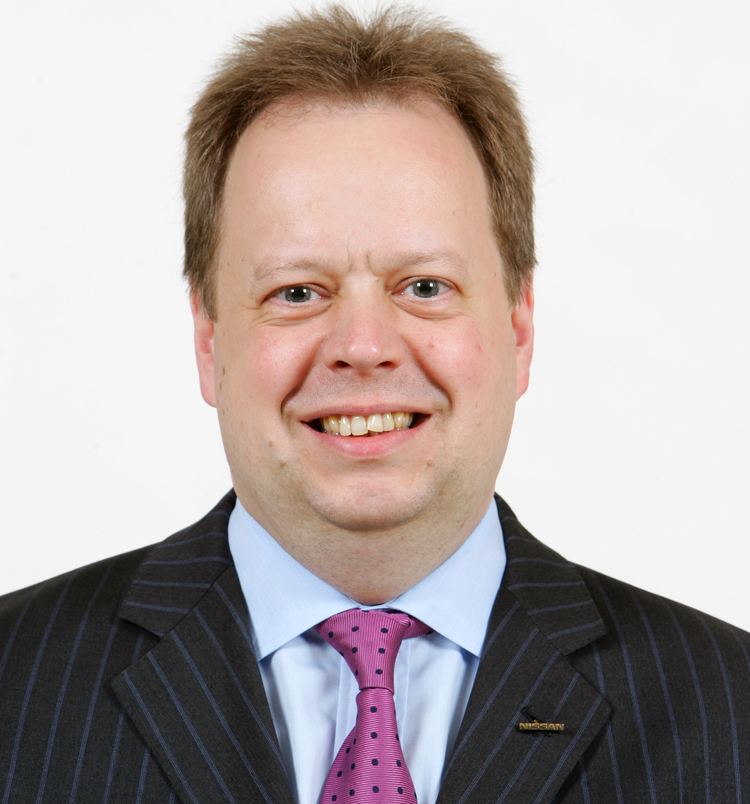 Palmer started his professional career in 1983 as a Project Engineer of UK Automotive Products Limited. In 1991, he became Manual Transmission Chief Engineer of Rover Group.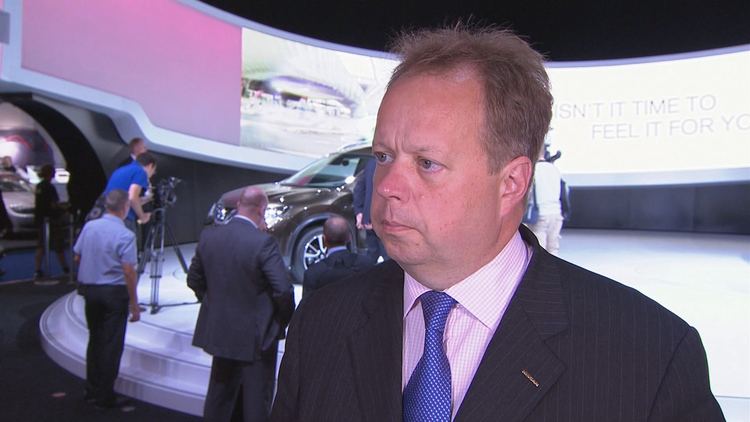 Palmer joined Nissan in 1991 as business administration manager at the Nissan Technical Centre Europe (NTCE), where he became Deputy managing director in 2001 after managing vehicle design and testing.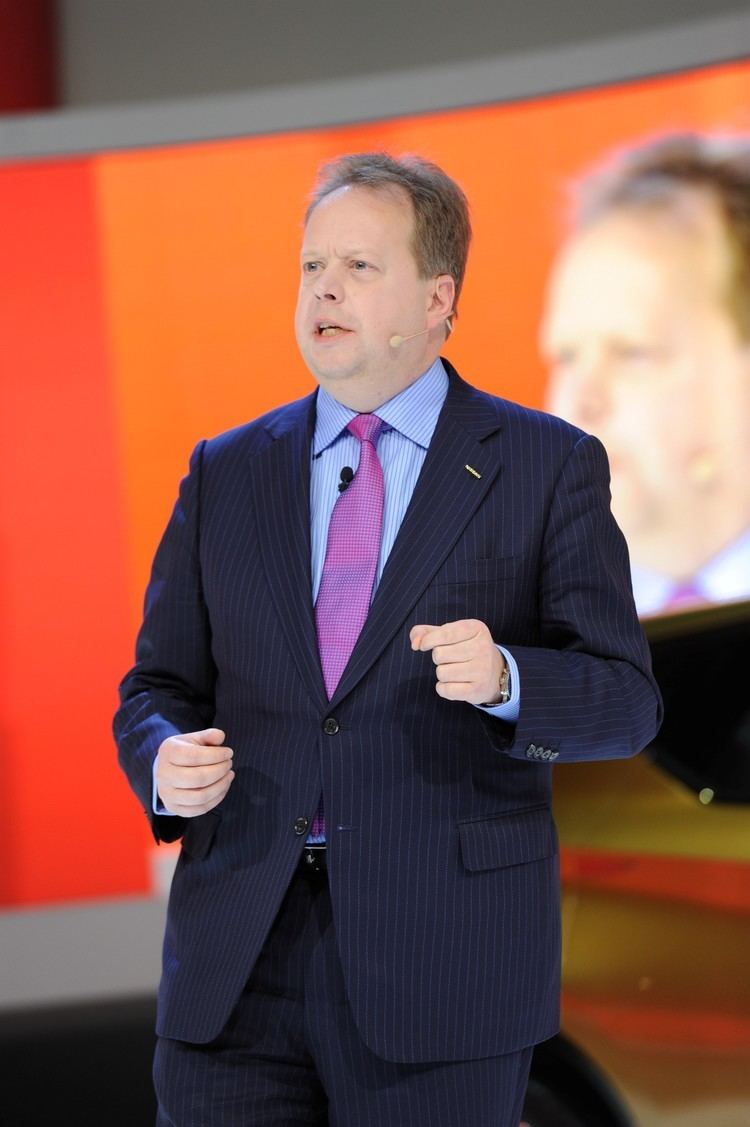 In September 2002, Palmer moved to Japan, where he became Program Director for Nissan's Light Commercial Vehicles (LCVs).
Adding to his duties as Program Director, Palmer was named President of Nissan Motor Light Trucks Company Limited in 2003. After establishing the LCV business unit within Nissan in April 2004, Palmer was promoted in April 2005 to Corporate Vice-President in charge of the unit. In February 2009, Palmer was appointed Senior Vice-President, and entered Nissan's Executive Committee. In October 2010, Palmer's responsibility was extended to include Global Marketing, Brand and Communications. In April 2011, he was named Executive Vice-President.
In his position as Chief Planning Officer of Nissan, Andy Palmer was "responsible for global product planning, global program management, global market intelligence, global IS, global Infiniti business unit, global marketing communications, global corporate planning (including OEM business), zero emission vehicle planning and strategy, global battery business unit, and global sales."
He became Chief Executive of Aston Martin in October 2014.
In 2012, Palmer was designated No. 1 in the "Top 50 Most Influential British People in the Global Automotive Business 2012" and selected to Auto Express Hall of Fame.
In 2013, Palmer was named the automotive industry's most influential, and the world's third most influential chief marketing officer (after Phil Schiller of Apple Inc. and Younghee Lee of Samsung) by the CMO Influence Study, conducted by marketing firm Appinions for Forbes magazine.
Under CMO Palmer, Nissan's Interbrand score entered the top 100 in 2011, and moved to 65 in 2013. Among Interbrand's Best Global Green Brands 2013, Nissan took No. 5. Interbrand credited Palmer with "elevating marketing to a science."
In 2014, Palmer was voted one of EVO's "25 most important people of the car industry."
At the 2011 Tokyo Motor Show, Palmer said that "it's complete bullshit" to assume that electric vehicles move the CO2 issue to the powerstation. Palmer conceded that EVs could pollute even less if electricity generation would be made greener across the globe.
In October 2013, Palmer made headlines by calling the Toyota 86 and the jointly developed Subaru BRZ "midlife crisis cars."
In March 2014, Palmer drew attention after Global NCAP tested a number of India's best-selling cars (including the Tata Nano, Suzuki-Maruti Alto 800, Ford Figo, Volkswagen Polo and Hyundai i10) and found their safety lacking. "I think the people who criticise these cars for not meeting US or European crash standards are living in a dream world," Palmer was quoted by Autocar. "We are talking about cars built to transport people who would otherwise be four or five-up on a motorcycle. These people today can't afford more, and if we fit safety systems we will drive the prices up and they'll choose the motorbike again. A car with a body and individual seats is much safer than a bike." A Nissan car was not among the tested vehicles.
Palmer is married and has four children; he married Hitomi Kamiomachi in 2004 and has a son and three daughters. Palmer's hobbies include reading, listening to punk rock, and running by necessity. Palmer was appointed Companion of the Order of St Michael and St George (CMG) in the 2014 New Year Honours for services to the British automotive industry. He is the uncle of James Warnock.