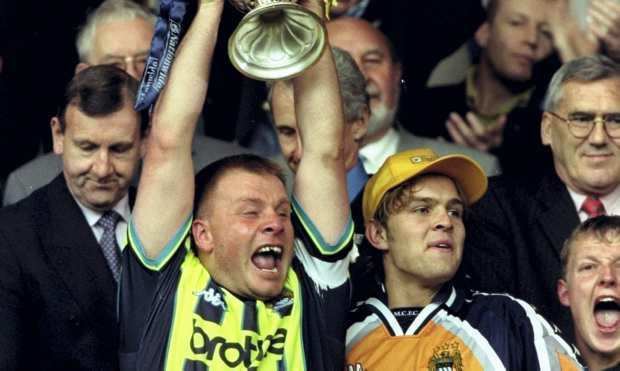 Born in Inverness though a native of Kinlochbervie, Morrison moved to Plymouth at the age of eight. Morrison began his career at Plymouth Argyle. He made his Football League debut as a substitute in a 5-2 defeat at Aston Villa in 1987, but did not establish himself in the Argyle first team until the 1989-90 season. An uncompromising centre-half with a broad Plymothian accent, Morrison scored his first senior goal in a 1-0 win at home to Ipswich in March 1990.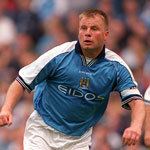 Morrison was a regular fixture in the Plymouth side under manager Dave Kemp, but the arrival of Peter Shilton as player-manager in February 1991 marked the beginning of the end of his time at Plymouth. Morrison took exception to Shilton's managerial style, while Shilton, for his part, was keen to cash in on one of his most saleable assets to bring in signings of his own. Morrison spent one final season at Home Park following the club's relegation from the second tier in 1992, before Shilton accepted a £500,000 offer from Blackburn Rovers, then managed by Kenny Dalglish.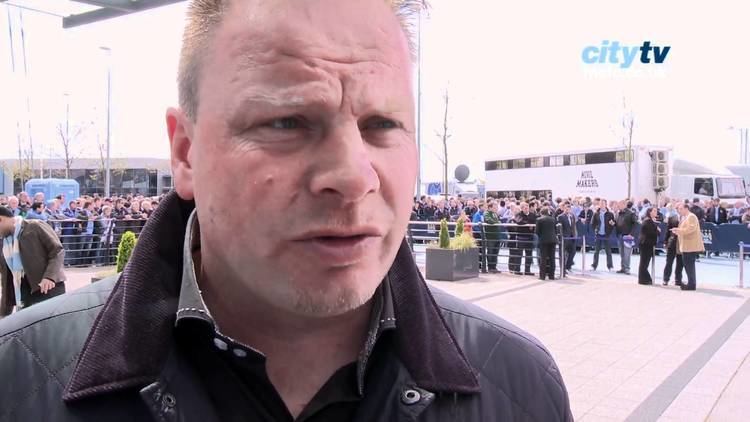 Morrison was unable to break into what was Rovers side on a regular basis, and in December 1994 he was sold to fellow Lancastrians Blackpool, for a Blackpool club-record ₤245,000. He made his debut for the Tangerines on 10 December, in a 3–1 victory over A.F.C. Bournemouth. He was suspended for the next two games, however, after picking up a booking during the match and, thus, hitting the relevant number of disciplinary points.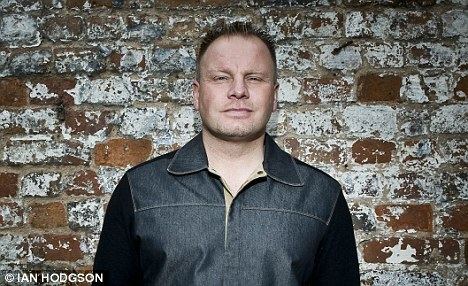 After two years each with Blackpool and Huddersfield Town, Morrison became a Manchester City player in 1999. After becoming captain, he led City to victory over Gillingham in the Division Two play-off final at Wembley.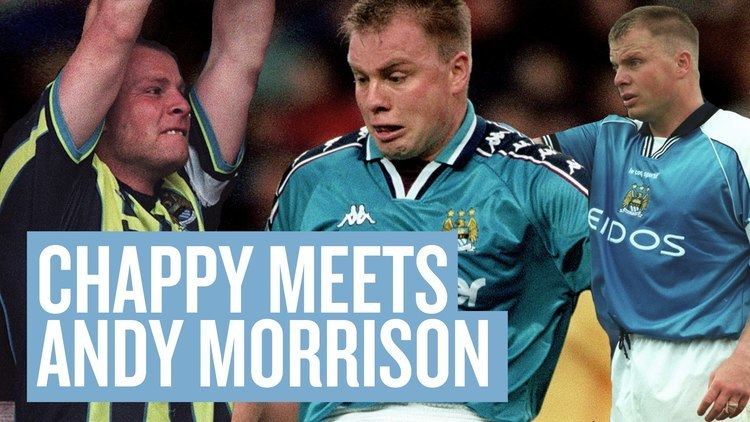 In Division One, Morrison was famously sent off for sticking out his tongue at Stan Collymore in a draw with Fulham. His performances endeared him to then Scotland manager Craig Brown and there was talk of his being called up to the international team to play in the UEFA Euro 2000 playoff matches against England. However, twelve games into the season, Morrison picked up an injury which meant he would miss the rest of the season, which ultimately saw City promoted to the Premier League. He spent fourteen months attempting to return to the Manchester City team, even requesting that then-City manager Joe Royle loan him out to his former club Blackpool (where he scored once against Hartlepool) and also to Crystal Palace to improve his match fitness. His absence had prompted Royle to sign Spencer Prior to help the team earn promotion, and subsequently Steve Howey and Richard Dunne to help the team stay in the top flight.
Morrison returned in a League Cup game against Ipswich in December 2000 in which he was man of the match. However, due to the number of yellow cards he had picked up in reserve-team games he could not play Premier League football until New Year's Day 2001, when he was man of the match in a 1–1 draw with Coventry City. In his next outing, an FA Cup game against Birmingham City, he scored with a bullet header in a 3–2 victory.
In another FA Cup game, against Liverpool, Morrison was cautioned by a police officer after squirting the Liverpool fans when he had been substituted. He only played a few more games for City before being loaned out to Sheffield United, where he picked up the injury that ended his career. Morrison had been loaned out to try to improve his fitness. City were subsequently relegated to Division One once more and Kevin Keegan became manager at Maine Road. Keegan brought in players such as Stuart Pearce and Eyal Berkovic, and it was speculated that Morrison's time at the club was over. Nevertheless, Keegan praised the Scot for his hard work in training, and with City's defence leaking goals, fans hoped Morrison would be given his chance. However, he failed to recover from the injury he sustained while he was at Sheffield United and he was released at the end of the season. This was not before he was given his chance to say farewell to the Manchester City fans in a match against Crystal Palace. Keegan said of Morrison: "Andy received cult status when the club gained promotion. He is a first-class professional and deserves a chance to further his career."
In late 2002, Morrison was given a trial at Bury. He played 45 minutes for Bury's reserve team, but his injury prevented him taking any further part.
Morrison is remembered by Manchester City fans as one of their best-ever captains, and was voted so in the club's official magazine. Only Roy Paul and Tony Book were deemed to be better captains than him. The magazine also listed Morrison second in a list of hard men, behind Mike Doyle but above the likes of Stuart Pearce and Gerry Gow. Some feel that it was Morrison's leadership skills and ability to get the players around him to raise their game that enabled Manchester City to return to the Premier League after their fall into Division Two. In an interview with the BBC on 23 September 2005, Joe Royle spoke of his sympathy for Nottingham Forest, a club which, like Manchester City, had fallen two divisions. He said, "Big clubs in that division are a scalp and everyone wants to beat them. We had that at City and it was hard for us, but we got the hang of it. The catalyst for us was signing Andy Morrison. He was the man for the job and the man for the division. He dragged us up kicking and screaming. He is the kind of player that Forest need – if they can find somebody like him. We only got him because of his injury record, and because he had had a major fall-out with the manager at Huddersfield. He was as strong as they come and feared nobody – he played a big part in turning things round for us."
Morrison was inducted into the Hall of Fame at Bloomfield Road when it was officially opened by former Blackpool player Jimmy Armfield in April 2006. Organised by the Blackpool Supporters Association, Blackpool fans around the world voted on their all-time heroes. Five players from each decade are inducted; Morrison is in the 1990s.
After Morrison's departure from Bury, he decided to retire from the playing side of the game. He became assistant manager to Andy Preece at Worcester City.
During a pre-season friendly match against Kidderminster Harriers on 5 August 2006, an incident in the changing-room area caused the game to be abandoned after 71 minutes. Harriers' manager Mark Yates called the referee over to him and said he was going to take his team off due to an off-the-field incident involving Morrison. On 17 August, Worcester City announced the results of an internal enquiry into the incident. The club fined Morrison the maximum allowed under FA guidelines, suspended him for three games, and warned him of his future conduct. The Football Association itself fined Morrison £750 and also gave him a six-match touchline ban.
Morrison resigned in April 2007.
He continued to be part of Andy Preece's management team, working with him at Northwich Victoria. He resigned from the club on 16 January 2012 along with the rest of the first team management, with the club reporting that Preece was expected to be appointed Director of Football at Welsh Premier League side Airbus UK Broughton the next day. The next day he was appointed as Assistant Manager at Airbus UK. Morrison left his role at Airbus in July 2015.
On 2 November 2015 Morrison was appointed Director of Football at Welsh Premier League club gap Connah's Quay. Morrison led The Nomads to their highest ever finish in his first season in charge, leading the side to a fourth placed finish in the Welsh Premier League, and winning the play off final against Airbus UK Broughton, leading to the club's first ever venture into the UEFA Europa League.
In August 2006 Morrison pleaded guilty to four charges of fraud concerning income support, jobseeker's allowance, and council tax benefits, dating from August 2003 to July 2005. He failed to inform the Department for Work and Pensions and Vale Royal Borough Council in Cheshire that he had £58,000 in his bank account while he was still claiming benefits. He defrauded the authorities out of more than £6,500 and was ordered to pay £95 court costs and carry out a fifty-hour community punishment order. In mitigation it was said that he "was dissipating the capital very quickly, spending his own money on operations. He blames no-one apart from himself. He is not financially astute at all. He is very naive when it comes to finance. He has little or no knowledge of the financial world".
Manchester City
Division Two play-off final winner: 1998–99
Division One runners-up (promoted): 1999–2000