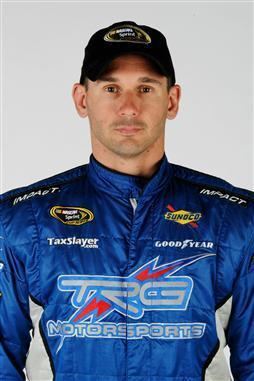 Although Lally won the 2011 NASCAR Sprint Cup Rookie of the Year, he is best known for his road racing expertise in the Grand Am Rolex Sports Car Series (Now IMSA Weathertech Championship) as well as the American Le Mans Series. In May 2010 Andy became only the second driver in the history of the Grand Am Rolex Series to make 100 starts, winning at Virginia International Raceway on April 24, 2010. In January 2012 Andy extended and broke records in the Grand Am Rolex Series by winning his fourth Rolex 24 Hours of Daytona in the GT class. Lally won his fifth class victory at Daytona on January 31, 2016, tying him for fourth on the all time win list at the Rolex 24 Hours of Daytona.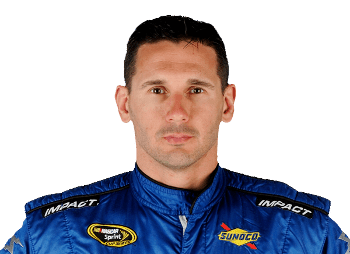 Lally owns Grand Am records for most GT wins, most podiums and most top five finishes in Rolex Series history.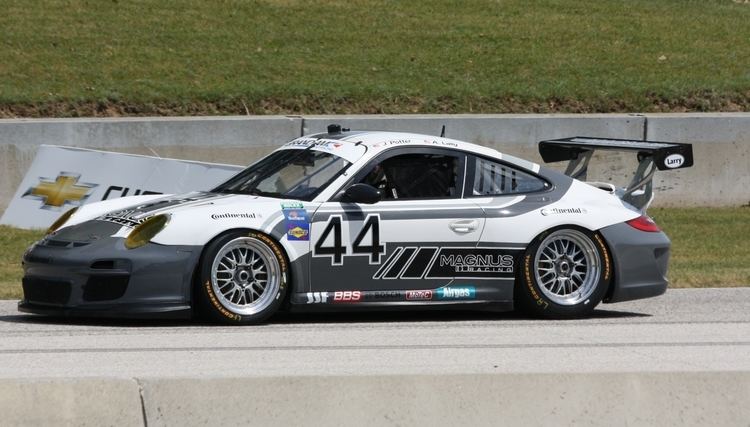 He began his career in karting, culminating with 2 WKA National Gold Cup Championships. Andy first got into sports cars in 1993 with his first sponsor Tyrolean Motors with car owner Walter Simendinger running SCCA regional events. In 1997 Lally won the US F2000 Rookie of the Year in his first full year in a professional series.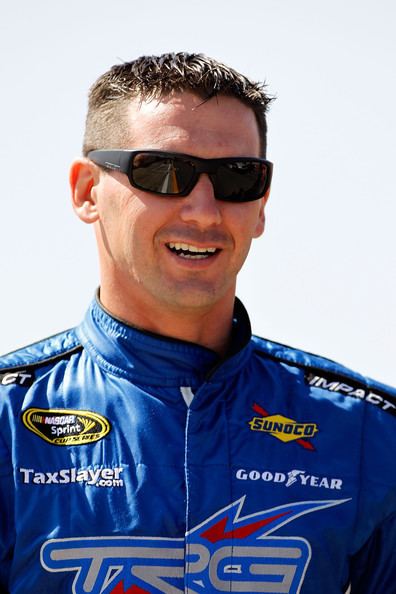 Lally is a 3 time Grand Am Rolex Series Champion. He holds series records for most all-time top 3 and top 5 finishes and leads the all time GT class win list with 26 victories. In January 2011 Lally won the 24 Hours of Daytona in the GT class, giving him the record for most consecutive Grand Am Rolex seasons with at least one victory (8), spanning from 2004 to 2011. In January 2011 Lally finished first place in the GT class in the 24 Hours of Daytona giving him the most podium finishes of any driver at the famed 24 race (7) since the Grand Am Rolex series started in 2000. His victory at Daytona International Speedway on January 29, 2011 made him the all-time winningest GT driver in the Grand Am Series.
On May 13, 2012, racing with the Magnus Racing team in the No. 44, Lally yet again made history in sports car racing as he became the first driver in Grand Am history to achieve his 100th podium finish at New Jersey Motorsports Park as he and his teammate John Potter finished the race in 3rd place. Lally scored podium 101 when he and Potter went on to win the first ever endurance sports car race at the famed Indianapolis Motor Speedway on July 7, 2012 which also locked up the 2012 North American Endurance Championship. His prototype results include a 1st in class at the Rolex 24 Hours of Daytona, 2nd in class at the Petit Le Mans, 3rd in Class at the 24 Hours of Le Mans and a 2nd overall and in class at the 2008 12 Hours of Sebring.
In 2007, Lally made his NASCAR debut in both the Busch Series (now Nationwide Series) and the Craftsman Truck Series (now Camping World Truck Series). Lally had one top ten finish in two starts with the No. 47 Wood Brothers/JTG Racing Ford Fusion and made three starts in the Craftsman Truck Series with TRG Motorsports, driving the No. 00 Toyota Tundra.
Lally raced in the Inaugural ARCA New Jersey 150 at New Jersey Motorsports Park in September 2008. He was fastest in every practice session, started on the pole and led the most laps, but lost the race on pit strategy when the race was called due to weather with eventual series champion Justin Allgaier winning the race. In 2009, he started 15th driving the No. 71 Chevrolet for TRG at Watkins Glen International. He ran as a teammate to David Gilliland, the usual driver of the No. 71, who unsuccessfully attempted to qualify in the No. 70. Lally finished a respectable 27th in his first Cup start after being involved in a crash with Sam Hornish Jr., Jeff Gordon and Jeff Burton.
In 2010, Lally ran seven races for TRG, finishing 18th at Watkins Glen. On February 17, 2011, he filed paperwork to run the full Sprint Cup season and campaign for series Rookie of the Year honors (A driver may maintain his rookie eligibility provided he runs seven or fewer races in a season before declaring).
Running the full 2011 season for TRG Motorsports in the No. 71 and No. 77 cars, Lally clinched the 2011 Rookie of the Year honor in early September, his competitors for the honor, Brian Keselowski and T. J. Bell, having failed to make the minimum number of starts in the series to be eligible for the award.
In 2014 Lally made a return to the Nationwide Series at Road America to race the #55 for Bobby Dotter. Lally qualified 10th and finished 7th.
2015 will see Lally run a partial schedule in the Xfinity Series in the #90 for King Autosport while maintaining his full-time ride with Magnus Racing in the #44 Porsche in the IMSA Series. In 2016 Lally would return to the Xfinity series at Mid Ohio driving the #90 in place of Mario Gosselin. It was a wet and rainy race where cars were sliding all over the place, going off the track, and spinning out. Lally was running well and then he spun out in a multi-car accident with Brendan Gaughan and Erik Jones. Lally would recover and finished 7th, getting his second top ten in the Xfinity series.
After winning Sunoco Rookie of the Year in the Sprint Cup Series, Lally returned to sports car racing for the 2012 season with 30 races planned across three series. He drove in the Grand-Am Road Racing Rolex Sports Car Series for Magnus Racing in the GT class, as well as a partial schedule in the ALMS and full schedule in the Continental Tire Series.
Lally won the 2012 24 Hours of Daytona GT division in a Magnus Racing Porsche 911 GT3 Cup with co-drivers Richard Lietz, Rene Rast and team owner John Potter. It marked Lally's fourth Rolex 24 class win and second consecutive. He won the 2016 24 Hours of Daytona in the GTD division once again with Magnus Racing for his 5th class win.
The driver will join Michael Shank Racing for the 2017 IMSA SportsCar Championship to drive an Acura NSX GT3.
Outside of auto racing, Lally is a World Championship street luge racer. After being No. 1 qualifier on two classes Lally ended up winning the 2012 IGSA World Championships in both Street Luge and Classic Luge that took place in Calgary, Canada. In 2009 he was again No. 1 qualifier for both luge classes at the IGSA World Championships in Bathurst, Australia and went on to his win the World Championship in Classic luge and finish 2nd in Street Luge. Lally is purple belt in Brazilian jiu-jitsu under Paul Creighton and an avid mountain biker who competes in cross-country mountain bike racing. In 2009 he was part of a four-man team that won the 24 Hours of Big Bear in the Men's Sport division.
He is a vegan. During a visit to Farm Sanctuary in August 2011, he was quoted as saying: "I do it for ethical reasons. By this point in human evolution, we should be smart enough and kind enough to live without torturing other living beings just so we can enjoy lunch, especially when there are so many other great tasting options available."
(key) (Races in bold indicate pole position, races in italics indicate fastest race lap)
(key)
* Season still in progress
Notes
1 Disqualified for minimum ride height violation.
(key)
(key) (Bold – Pole position awarded by qualifying time. Italics – Pole position earned by points standings or practice time. * – Most laps led.)
Daytona 500
* Season still in progress
1 Ineligible for series points
(key) (Bold – Pole position awarded by qualifying time. Italics – Pole position earned by points standings or practice time. * – Most laps led.)