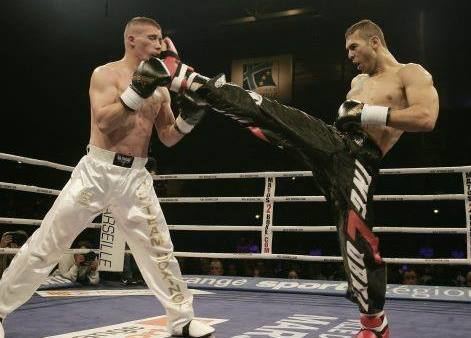 After scoring major victories over former Super-cruiserweight British Champions Ollie Green and Mo Karbo, Tate challenged Paul Randall for the vacant ISKA English Kickboxing Light-cruiserweight title. Tate won his first ISKA Kickboxing title stopping Randall in the fifth round of their bout in Derby on April 25, 2009.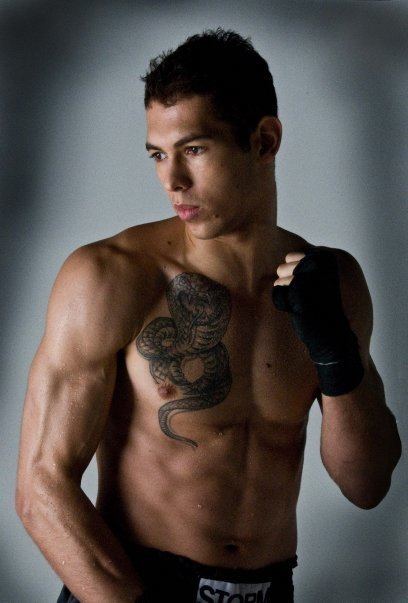 Tate later scored a few more crushing victories and won the IKF- International Kickboxing Federation British Cruiserweight title against Daniel Hughes with a devastating first-round KO, then on March 19, 2011 he fought for the first time for ISKA world title in France. Andrew lost the fight for the vacant ISKA world Full-Contact light heavyweight championship to Jean Luc Benoit on points after 12 rounds however contested that he was the true winner. Due to the fight being so closely matched, three months later they had rematch in Luton, England, but this time Tate became champion defeating Benoit via spectacular KO in round 8 of the scheduled 12 rounds.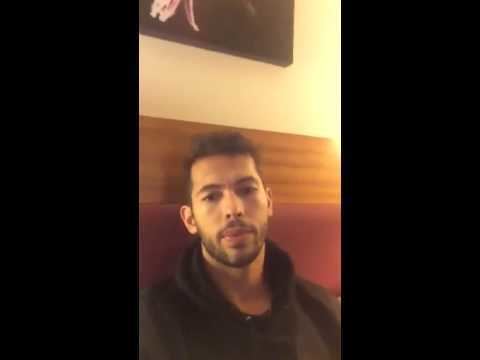 He lost a close battle for the It's Showtime 85MAX world title against champion Sahak Parparyan on May 12, 2012 in Kortrijk, Belgium on points. .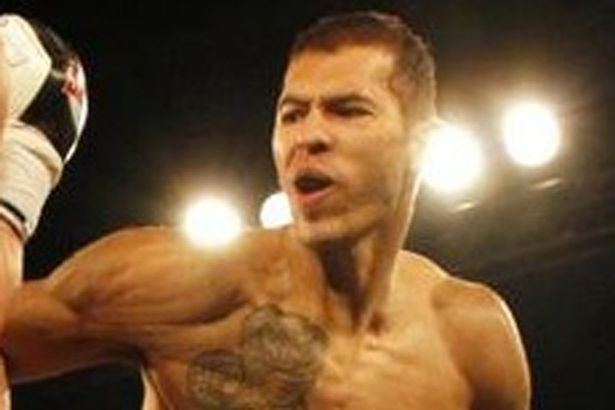 On December 2, 2012 Tate participated in Enfusion 3: Trial of the Gladiators reality final tournament, to determine #1 kickboxer of the world in -85 kg category at that time. He qualified for tournament in August 2011 in Ohrid, Macedonia stopping Sammy Masa by second-round KO and Adnan Omeragić by first-round KO. He scored an easy victory in semi finals knocking out Ritchie Hocking with punches in the first round, but surprisingly lost in the final via first round flying knee KO from Franci Grajš, who fought hard battle in semi final against Sahak Parparyan.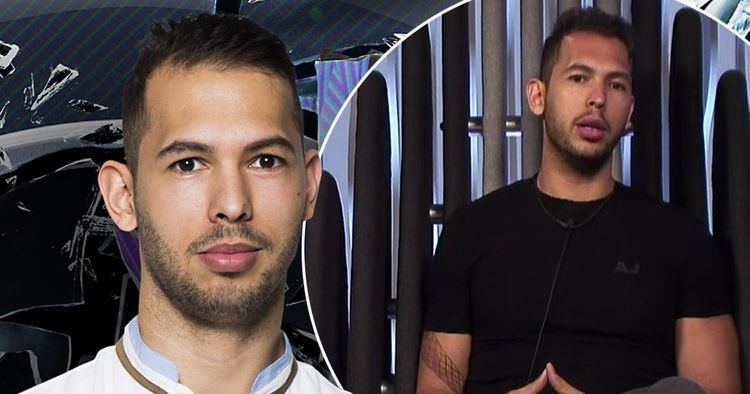 Tate avenged a 2011 loss to Vincent Petitjean and won his second ISKA world title in twelve rounds of two minutes. Fight was held in Châteaurenard, France on March 9, 2013 with Tate taking ISKA World Full-Contact Light Cruiserweight Championship via split decision. Andrew defended title one year later, also on Power Trophy event, stopping Cyril Vetter early in the first round.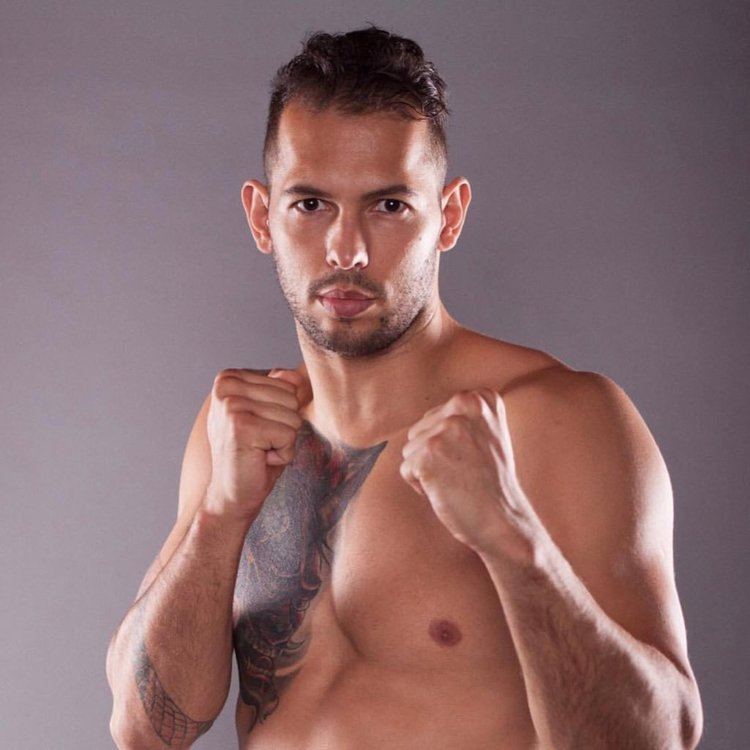 After taking four victories in Enfusion Live ring during 2013 over David Radeff, Marino Schouten, Marlon Hunt and Laszlo Szabo, Tate participated in a four-man tournament to determine Enfusion Live -85 kg World Champion, alongside Mirko Cingel, Jiří Žák and Rustam Guseinov. Tournament was held in Žilina, Slovakia on April 26, 2014, Tate lost in semi finals to local fighter and tournament winner, Miroslav Cingel, via unanimous decision.
Despite losing in the semi finals of tournament for Enfusion Live -85 kg championship Tate got opportunity to fight for Enfusion Live -90 kg championship against kickboxing veteran Wendell Roche on June 28, 2014. Andrew won the title in second round, becoming the second fighter that stopped Roche in his 200 fight career.
In 2016, Tate competed as an "other" housemate on the seventeenth season of the British version of the Dutch reality television series Big Brother. He quickly saw himself as a strategist, admitting that he would get in the Big Brother house by any means necessary. The Others targeted specific people for a fake eviction, of which Tate was seen as the instigator. On Day 4, Alex Cannon and Jackson Blythe were fake evicted and moved to the Other house, with the public voting Tate and Ryan Ruckledge in to take their places. Tate gathered a handful of housemates over, saying that 80% of them were "snakes". Immediately, this caused a lot of conflict, and Marco Pierre White Jr. and Chelsea Singh decided to break out of the Big Brother house, only to return a few hours later. Tate was surprised by this outcome, saying to Big Brother that his plan had worked a little too well.
On Day 5, the Others were set a secret mission to convince the housemates in the Big Brother house to nominate one of their own for the first real eviction; this would be Laura Carter. However, after the Others had watched the previous night's events, and with Cannon and Blythe expressing their discontent at the drama caused, Tate was not optimistic about whether the task would be successful. In the Diary Room, he said to Big Brother that the Others were not unified in the task anymore, there was a distinct lack of support, and that Ruckledge was of no use to him. On Day 7, Tate was removed from the show for actions outside the house prior to the competition. The secret mission would still continue, but Ruckledge would fail to convince the housemates to nominate Carter, and on Day 9, he returned to the Other house.
It was later revealed that Tate had been removed due to a video, obtained by The Sun, of him allegedly "hitting a girl with a belt". Tate would later make a statement on his Twitter account that the actions were consensual, the belt was actually made of felt, and that the Sun video was heavily edited to make him look bad. In a Facebook video, he claimed the real reason he was removed was because the programme's producers were "worried" about his "master plan", which was denied by Channel 5. Nonetheless, his picture on Big Brother's Bit on the Side was blacked out (although Emma Jensen's picture was grey; she was later ejected as well), and barely any mention was said of him in later episodes. Towards the end of the series, his picture in the Big Brother house was seen in certain shots.
Tate's father Emory Tate was a strong chess player who won the US Armed Forces championship three times and defeated several grandmasters during his career. Tate is of African-American and English descent, and has two younger siblings: his brother, Tristan (who appeared in Shipwrecked: The Island), and his sister, Janine.
2014 Enfusion Live World Champion -90 kg
2013 ISKA World Full-Contact Light CruiserweightChampion -84.6 kg (1 Title Def.)
2012 Enfusion: Trial of the Gladiators Tournament Runner-Up
2011 ISKA World Full-Contact Light Heavyweight Champion -81.5 kg
2009 IKF British Cruiserweight Champion -84.5 kg
2009 ISKA English Full-Contact Cruiserweight Champion