Nationality

British




Spouse

Susan Nilsson (m. 2015)




Role

Journalist





Name

Andrew Neil




Alma mater

University of Glasgow


Books

Full disclosure







Full Name

Andrew Ferguson Neil




Born

21 May 1949 (age 66) (

1949-05-21

) Paisley, Renfrewshire, Scotland


Occupation

BBC television presenter,Journalist,Chairman: Press Holdings


Notable credit(s)

This Week,Daily PoliticsSunday Politics,The EconomistThe Spectator,Apollo Magazine




Education

University of Glasgow (1971), Paisley Grammar School


Movies and TV shows

Daily Politics, This Week, Side by Side, Despatch Box


Similar People

Jo Coburn, Michael Portillo, Susan Nilsson, Andrew Marr, Diane Abbott




Profiles




Twitter
Andrew neil s message to paris attackers bbc news
Andrew Ferguson Neil (born 21 May 1949) is a Scottish journalist and broadcaster.
Contents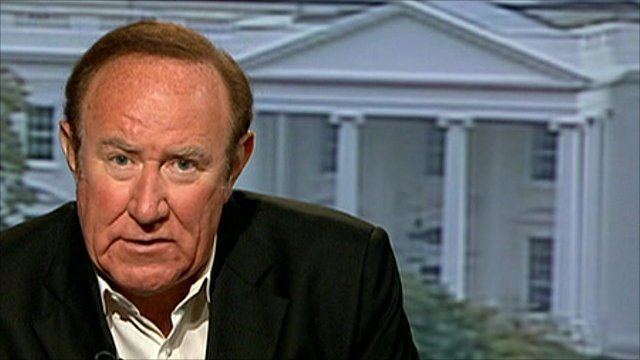 He currently presents live political programmes This Week on BBC One and Daily Politics on BBC Two. He was the editor of The Sunday Times for 11 years. He is the former editor-in-chief and current chairman of the Press Holdings group, which owns The Daily Telegraph and The Spectator.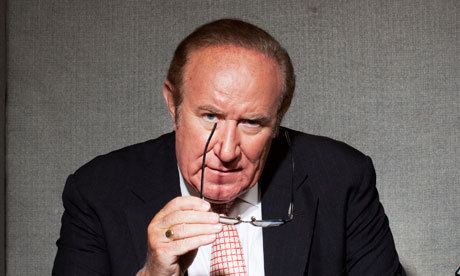 Ben Shapiro: US commentator clashes with BBC's Andrew Neil - BBC News
Early life, career and politics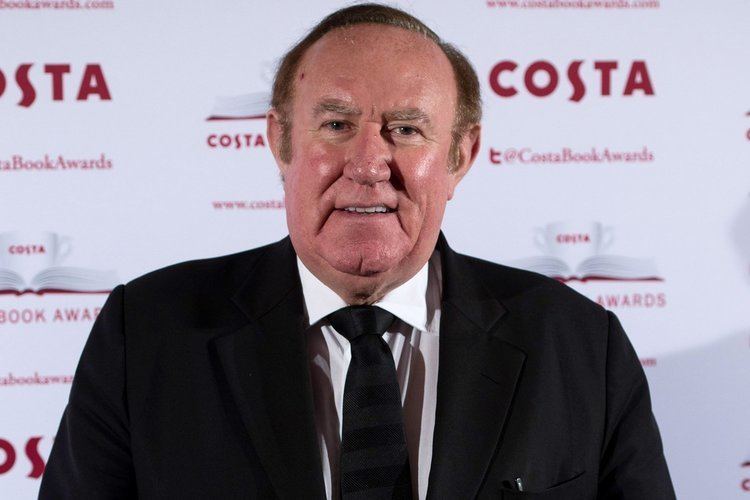 Neil was born in Paisley, Renfrewshire. He grew up in the Glenburn area and attended the local Lancraigs Primary School. At 11, Neil passed his 11-plus examinations and obtained entrance to the then-selective Paisley Grammar School. His father was an electrician and member of the Territorial Army, and his mother worked in the local cotton mills.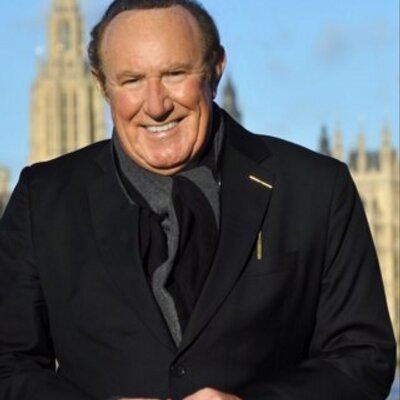 After school, Neil attended the University of Glasgow. While there, he edited the student newspaper, the Glasgow University Guardian and dabbled in student television. He was also a member of the Dialectic Society and the Conservative Club and participated in Glasgow University Union inter-varsity debates. In 1971, he was chairman of the Federation of Conservative Students. He graduated in 1971 with an MA with honours, in political economy and political science; he had been tutored by Vince Cable and had a focus on American History.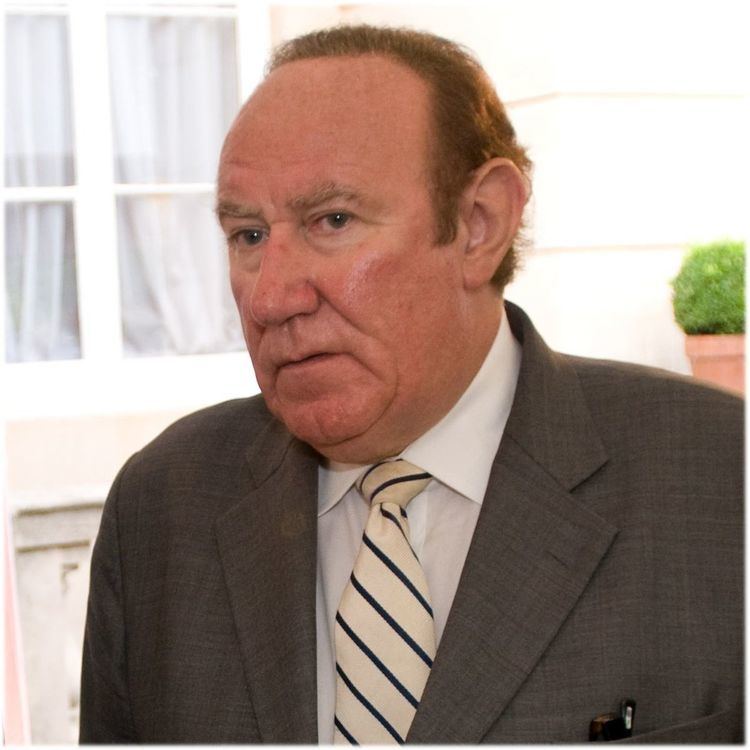 After his graduation, Neil briefly worked as a sports correspondent for local newspaper, the Paisley Daily Express, before working for the Conservative Party as a research assistant. In 1973, he joined The Economist as a correspondent and was later promoted as editor of the publication's section on Britain.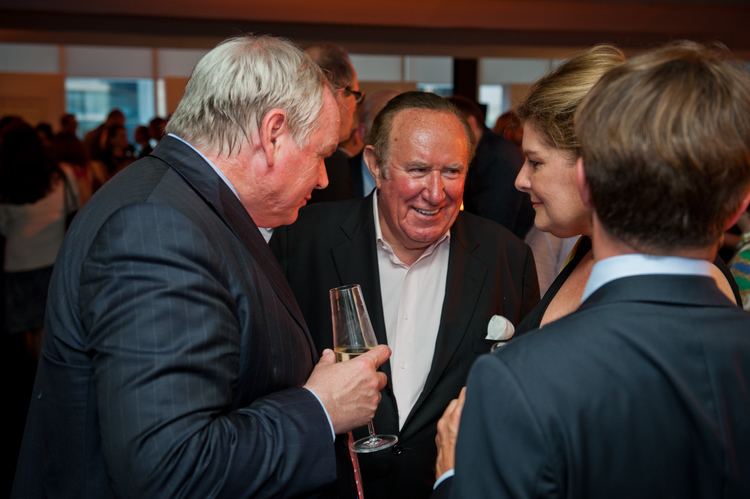 A passionate follower of cricket, he is a member of Marylebone Cricket Club.
The Sunday Times
Neil was editor of The Sunday Times from 1983 to 1994. His hiring was controversial. It was argued that he was appointed by Rupert Murdoch over more experienced colleagues, such as Hugo Young and Brian MacArthur.
Opposition to perceived public school and Oxbridge attitudes was a hallmark of Neil's Sunday Times editorship. Neil regards the newspaper's revelation of details of Israel's nuclear weapons programme in 1986, by using photographs and testimony from former Israeli nuclear technician Mordechai Vanunu, as his greatest scoop as an editor. During his editorship, the newspaper lost a libel case over claims that it had made concerning a witness, Carmen Proetta, who was interviewed after her appearance in the Death on the Rock documentary on the Gibraltar shootings. One of The Sunday Times journalists involved, Rosie Waterhouse, resigned not long afterwards.
While at The Sunday Times in 1988, Neil met the former Miss India, Pamella Bordes, in a nightclub, an inappropriate place for someone with Neil's job according to Peregrine Worsthorne. The News of the World suggested Bordes was a call girl. Worsthorne argued in an editorial article "Playboys as Editors" in March 1989 for The Sunday Telegraph that Neil was not fit to edit a serious Sunday newspaper. Worsthorne effectively accused Neil of knowing that Bordes was a prostitute. He certainly did not know about Bordes, which the Telegraph had accepted by the time the libel case came to High Court of Justice in January 1990, but the paper still defended their coverage as fair comment. Neil won both the case and £1,000 in damages plus costs.
During Neil's time as editor, The Sunday Times backed a campaign to prove that HIV was not a cause of AIDS. In 1992 Neil was criticised by anti-Nazi groups and historians like Hugh Trevor-Roper for employing the Holocaust denier David Irving to translate the diaries of Joseph Goebbels.
Sky
In 1988 he became founding chairman of Sky TV, also part of Murdoch's News Corporation. Neil was instrumental in the company's launch, overseeing the transformation of a downmarket, single-channel satellite service into a four-channel network in less than a year. Neil and Murdoch stood side by side at Sky's new headquarters in West London on 5 February 1989 to witness the launch of the service at 18.00. Sky was not an instant success; the uncertainty caused by the competition provided by British Satellite Broadcasting (BSB) and the initial shortage of satellite dishes were early problems.
The failure of BSB in November 1990 led to a merger, but a few programmes acquired by BSB were screened on Sky One and BSB's satellites were sold. The new company was called British Sky Broadcasting (BSkyB). The merger may have saved Sky financially; despite its popularity, Sky had very few major advertisers to begin with, and it was beginning to suffer from embarrassing breakdowns. Acquiring BSB's healthier advertising contracts and equipment apparently solved the problems. BSkyB would not make a profit for a decade but by July 2010, it was one of the most profitable and successful television companies in Europe.
Post-News Corp career
He eventually parted company with Murdoch on bad terms in 1994. According to Neil, he was replaced as Sunday Times editor because Murdoch had become envious of his celebrity, and became a contributor to the Daily Mail. In 1996, he became editor-in-chief of the Barclay brothers' Press Holdings group of newspapers, owner of The Scotsman, Sunday Business (later just The Business) and The European. Press Holdings sold The Scotsman in December 2005, ending Neil's relationship with the newspaper. Neil has not enjoyed great success with the circulations of the newspapers (indeed The European folded shortly after he took over). The Business closed down in February 2008. He exchanged his role as chief executive of Press Holdings for chairman in July 2008.
In June 2008, Neil led a consortium which bought talent agency Peters, Fraser & Dunlop (PFD) from CSS Stellar plc for £4 million. Neil will be chairman of the new company in addition to his other activities. Neil served as Lord Rector of the University of St Andrews from 1999 to 2002.
Broadcasting
As well as Neil's newspaper activities he has maintained a television career. While he worked for The Economist, he provided news reports to American networks. At The Sunday Times, he contributed to BBC, both radio and television. He commented on the various controversies provoked by the paper while he was editor. During the 1990s, Neil fronted political programmes for the BBC, notably Despatch Box on BBC Two, and Is This Your Life? (made by Open Media for Channel 4), which was nominated for a BAFTA award for "Best Talk Show" and on which Neil interviewed a wide variety of personalities, from Albert Reynolds and Morris Cerullo to Jimmy Savile and Max Clifford. He acted as a television newsreader in two films: Dirty Weekend (1993) and Parting Shots (1999), both directed by Michael Winner.
Following the revamp of the BBC's political programming in early 2003, Neil has presented live political shows, This Week on BBC One and Daily Politics on BBC Two. From 2007 to 2010, he presented the weekly one-on-one political interview programme Straight Talk with Andrew Neil on the BBC News Channel. He presented Sunday Politics on BBC One between 2012–2017 and has occasionally guest presented Newsnight on BBC Two ever since Jeremy Paxman's departure, in 2014.
Neil played an important part of the BBC general election night coverage in both 2010 and 2015. Neil interviewed various celebrities on the River Thames for the 2010 election and political figures in the studio for the 2015 election. He has also provided commentary on foreign elections, and with Katty Kay led the BBC's overnight live coverage of the 2016 United States presidential election. In the run-up to the General Election in 2017 he interviewed five of the party leaders on BBC One in The Andrew Neil Interviews.
Neil earned £200,000 to £249,999 as a BBC presenter in the financial year 2016–17.
War in Afghanistan
Neil was a vocal and enthusiastic proponent of British military involvement in Afghanistan, deriding those who opposed the war as "wimps with no will to fight", while labelling The Guardian as The Daily Terrorist and the New Statesman as the New Taliban for publishing dissenting opinions about the wisdom of British military involvement. For questioning whether "Bush and Blair are leading us deeper and deeper into a quagmire", Neil ridiculed Daily Mail columnist Stephen Glover, calling him "woolly, wimpy" and "juvenile". He compared Tony Blair to Winston Churchill and Osama bin Laden to Adolf Hitler, while describing the United States invasion of Afghanistan as a "calibrated response" and a "patient, precise and successful deployment of US military power".
War in Iraq
Neil was an early advocate of the 2003 invasion of Iraq, describing the case for war and regime change advanced by Tony Blair and George W. Bush as "convincing" and "masterful". Neil claimed, in 2002, that Iraq had "embarked on a worldwide shopping spree to buy the technology and material needed to construct weapons of mass destruction - and the missile systems needed to deliver them across great distances", and that "the suburbs of Baghdad are now dotted with secret installations, often posing as hospitals or schools, developing missile fuel, bodies and guidance systems, chemical and biological warheads and, most sinister of all, a renewed attempt to develop nuclear weapons." He also claimed that Saddam Hussein would provide Al-Qaeda with weapons of mass destruction and had links to the September 11 attacks.
Private Eye
The British satirical and investigative journalism magazine Private Eye has referred to Neil by the nickname "Brillo" after his wiry hair which is seen as bearing a resemblance to a Brillo Pad, a brand of scouring pad.
A photograph of Neil in a vest and baseball cap, embracing a woman (often mistaken for Pamella Bordes, a former Miss India, but really an African-American make-up artist with whom Neil was once involved) appeared frequently for many years in the magazine. A longrunning joke within the letters page is that a reader will ask the editor if he has any photographs related to some topic in the news, frequently accompanied by a reference to the woman's ethnicity. By double entendre, it can be construed as a request for this photo, which was duly published alongside the letter. Neil has found "fascinating" what he sees as an example of "public school racism" on the part of the magazine's editorial staff.
Personal life
Neil married Susan Nilsson on 8 August 2015. He had dated the Swedish civil and structural engineer for several years. Nilsson is currently Director of Communications of engineering and environmental consultancy Waterman Group Plc. By 2006 he had 14 godchildren but he has no children of his own.
References
Andrew Neil Wikipedia
(Text) CC BY-SA