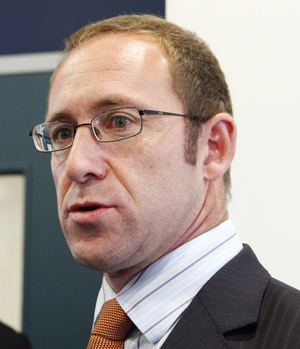 Born in New Plymouth on 7 May 1965, Little was educated at New Plymouth Boys' High School. His father was a devout National Party supporter and Little recalls delivering National pamphlets under his father's direction when he was younger. When he was 17, Little got his first job as a labourer digging the main cable trench for a new methanol plant in Waitara Valley as part of the "Think Big" project. During his time there he noticed that the contractor he was working for was deliberately using a less than adequate amount of concrete than the work required. He finished work here at the beginning of 1984 and left upon being accepted to enter university.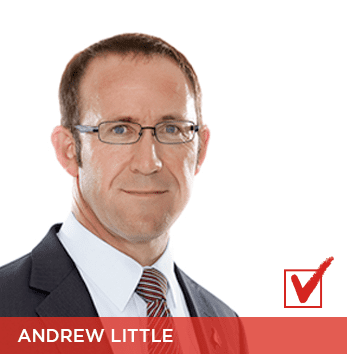 In the 1980s he studied law, philosophy and public policy at Victoria University of Wellington, where he became active in the campaign against New Zealand's student loan scheme. He was elected president of the Victoria University of Wellington Students' Association and later served as New Zealand Union of Students' Associations (NZUSA) president in 1988 and 1989.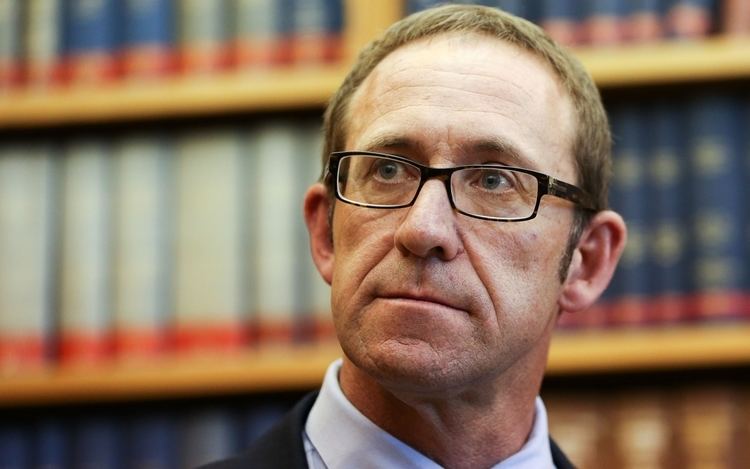 After graduating he took a job as a lawyer with the Engineers' Union (a forerunner of the EPMU), with his work including Accident Compensation Corporation (ACC) and employment law issues. In 1997 he was appointed the union's general counsel (chief lawyer). Two years later, he was appointed assistant national secretary, and was elected national secretary when Rex Jones stood down from the position in 2000.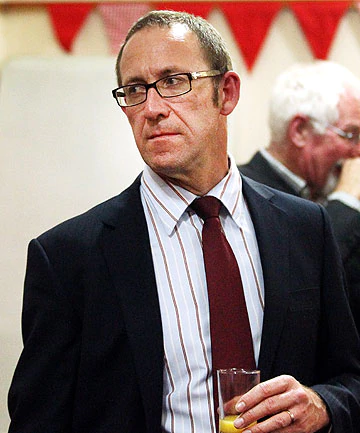 In 2007 Little was ranked at number 40 on the New Zealand Listener Power List.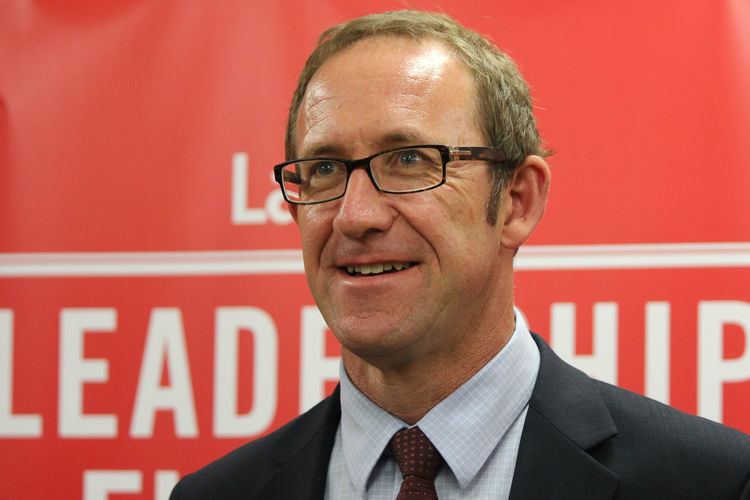 Little became an important extra-parliamentary figure within the Labour Party and was one of the main advisors from the trade unions. Little was a representative on Labour's national council as Affiliates Vice-President, responsible for liaison between the Labour Party and affiliated trade unions. On 2 March 2009 it was announced that Little was elected unopposed as President of the New Zealand Labour Party. He held that post until 2 April 2011.
Little stood for Parliament in the 2011 general election; despite a loss in the New Plymouth electorate to the National Party incumbent Jonathan Young, he was elected as a list MP owing to his ranking of 15 on the Labour Party list.
He took on the ACC portfolio and gained profile during the National Party's restructuring of the organisation. Together with Trevor Mallard, he launched attacks against ACC Minister Judith Collins, who eventually responded with issuing a defamation claim. The affair resulted in the resignations of the Accident Compensation Corporation (ACC) chairman John Judge, and the ACC chief executive Ralph Stewart.
At the 2014 election he again stood and lost in the New Plymouth electorate. Young was returned with a much increased margin, but this was partially explained by boundary changes. Little was elected as list MP because of his ranking of 11 on the Labour Party list.
Little introduced a private member's bill in the ballot that, if passed, would create a new criminal offence of corporate manslaughter. The bill was drafted in the wake of the 2010 Pike River Mine disaster and the CTV Building collapse during the 2011 Christchurch earthquake. The bill is modelled on the United Kingdom's Corporate Manslaughter and Corporate Homicide Act 2007. Little believes the bill is needed as "the track record of prosecutions under the Health and Safety Act is that they tend to focus on lower level failures because getting the evidence and securing the conviction are easier, but personal responsibility for fatalities goes unchecked." A 2012 3News poll found that seventy-four percent of respondents would like to see a charge of corporate manslaughter introduced.
Following Labour's defeat at the general election in September 2014, David Cunliffe resigned as leader of the Labour Party. Little announced his bid for the 2014 Labour Party leadership election on 9 October 2014 and was nominated by Poto Williams and Iain Lees-Galloway. He won the election, which was held on 18 November 2014, and defeated Grant Robertson, David Parker, and Nanaia Mahuta. The public media focused on his trade union background.
As Leader of the Labour Party and Leader of the Opposition, Little has sought to challenge the Government with a strong alternative narrative. In a 2015 conference speech he introduced a new "Kiwi dream" theme (the New Zealand dream). In 2015 Labour introduced a new slogan, "Backing the Kiwi Dream". Little has largely focused on issues and concerns such as rising house prices in urban areas, a 'brain drain', unemployment and job security and the growing wage gap between baby boomers and millennials—the "Kiwi dream" narrative is particularly designed to engage young voters.
On 30 November 2015 Little reshuffled his shadow cabinet. He appointed 22 MPs and formally ranked the first 12, including several promotions. He also promoted a Maori MP, Nanaia Mahuta, as shadow spokesperson Treaty of Waitangi negotiations. Little said he saw the line-up as a "blueprint" for a Labour cabinet after 2017.
Little has been criticised by some for perceived poor performance in television interviews, his low profile and poor recognition with the general public. A Dominion Post assessment said "he has little charisma and a lack of new ideas" and criticised Labour's "bare platform". He was praised by political commentators early in his leadership for uniting the party caucus and averting the infighting that characterised David Cunliffe's tenure as leader, though at the expense of dropping many of the party's former policy proposals.
In October 2016 Labour floated the idea of a levy on employers who imported offshore skilled labour rather than upskilled their domestic workers. Little responded to criticisms that it amounted to a "tax on immigrants", saying "If we want to make sure we've got the skills for the future ... for those employers who don't take on apprentices, don't invest in training, you can contribute a levy and that'll help to defray the cost of those who are doing the training". Little also criticised the number of travel visas granted to semi-skilled workers, citing statistics. Kirk Hope, Chief Executive of Business New Zealand, criticised the proposal policy and warned that it would affect smaller businesses who are unable to recruit enough local workers.
Little was sued for defamation by Lani and Earl Hagaman after he made statements linking a contract awarded to their company with donations they had made to the National Party. In April 2017, a jury cleared him of some of the charges, and were unable to reach a verdict on others.
On 1 August 2017, Little resigned as Leader of the Labour Party due to the party's history of low results in polls, and was succeeded by deputy leader Jacinda Ardern.
Little currently lives in Island Bay, Wellington with his wife Leigh and their son. He also revealed that he is a cancer survivor.