Andrew Russell





Photographer






September 22, 1902, Brooklyn, New York City, New York, United States




Residence of Mr. Hudson, Headquarters of General Pope...
Andrew J. Russell (20 March 1829 in Walpole, New Hampshire – 22 September 1902 in Brooklyn, New York) was a 19th-century photographer of the American Civil War and the Union Pacific Railroad. Russell photographed construction of the Union Pacific (UP) in 1868 and 1869.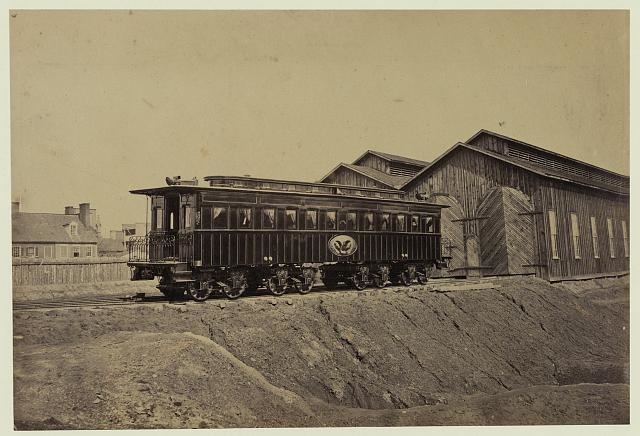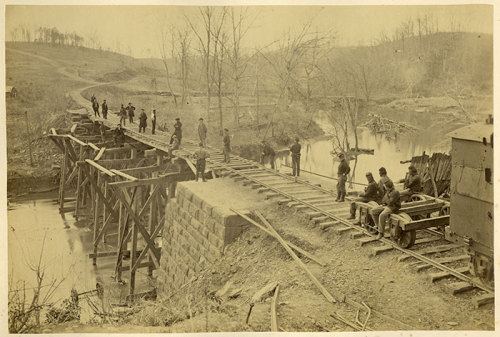 Andrew J. Russell was born 20 March 1829 in Walpole, New Hampshire, the son of Harriet (née Robinson) and Joseph Russell. He was raised in Nunda, New York. He took an early interest in painting and executed portraits and landscapes for family members and for local public figures.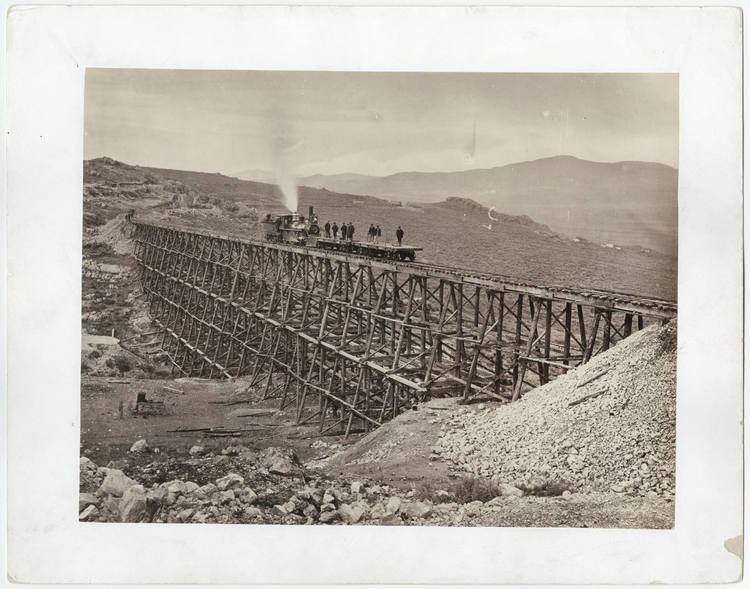 During the first two years of the Civil War, Russell painted a diorama used to recruit soldiers for the Union Army. On 22 August 1862, he volunteered at Elmira, New York, mustering in the following month as Captain in Company F, 141st New York Volunteer Regiment. In February 1863, Russell took an interest in photography and paid civilian photographer Egbert Guy Fowx $300 to teach him the collodion wet-plate process. Fowx was a free-lance photographer who worked both for noted photographer Mathew Brady and for the War Department.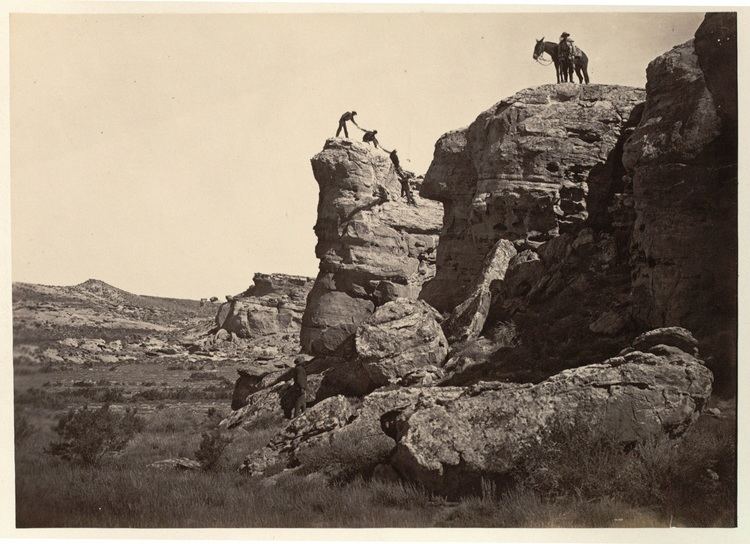 Russell took his first photographs with a camera that he borrowed from Fowx and Colonel Herman Haupt. Haupt used Russell's photographs to illustrate his reports. Haupt arranged to have Russell removed from his regiment on March 1, 1863, so that he could photograph for the United States Military Railroad and the Quartermaster Corps, until he mustered out in September 1865. Russell was the only military officer to photograph for the War Department during the Civil War. He is perhaps best known for "Confederate dead Behind the Stone Wall" and another photograph stated before taken during the Battle of Chancellorsville on May 3, 1863.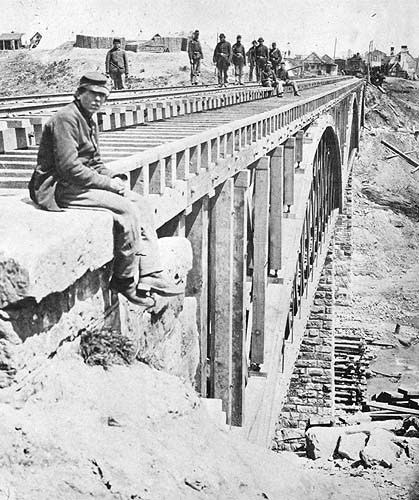 Russell photographed construction of the UP Railroad in Wyoming and Utah Territories during 1868. During the winter he published The Great West Illustrated, an album of 50 photographs. In 1869 he returned to Utah Territory to photograph the completion of the First Transcontinental Railroad on May 10, 1869 at Promontory. Later that year he traveled to California to photograph locations on the Central Pacific Railroad, and returned to New York City at the end of 1869.
In New York, Russell established a design studio and worked as a photojournalist for Frank Leslie's Illustrated Newspaper through the early 1890s.
On 17 October 1850, Russell married Catherine Adelia Duryee, daughter of Lanah (née Conklin) and William Reynex Duryee. The couple had two daughters, Cora Phillips and Harriet M. Russell. Russell's fragmented family life is evidenced by the fact that he does not appear with them on any census record, save in 1860. His wife and daughters made their home in Minnesota and Illinois. Russell lived on Logan Street in Brooklyn, New York, where he died, 22 September 1902.
Andrew J. Russell Wikipedia