Andrew Michael Eiden (born July 23, 1983) is an American actor who comes from a family of theater folk including his sister, Emily Eiden, his actor/writer mother, Susan Hunter Eiden, and his director father, Michael Eiden. Extended family includes uncle Production Designer Clark Hunter and Newbery Award winning children's author and great-grandmother, Carol Ryrie Brink (Caddie Woodlawn).
Eiden was born in La Mirada, California, and made his theatrical debut at the age of four playing Herold the Herald in a children's production of Sleeping Beauty at the Whittier Junior Theater. Andrew's first professional gig came in the form of a guest spot on VR Troopers. Then at the age of 15, he played himself in the Disney Channel TV series Movie Surfers. Before reality shows were all the rage, Andrew again played himself in a Discovery Channel adventure series, Outward Bound.
In 2004 he was cast into the ABC sitcom, Complete Savages, where he played fifteen-year-old Sam Savage, one of five teenage boys being raised by single father Nick (Keith Carradine). On the show, Andrew's love interest was played by rising star Autumn Reeser.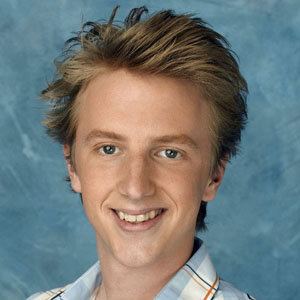 Taking a break from television and commercials in 2012, Eiden began narrating audiobooks for Los Angeles based audiobook production company Deyan Audio. he has received multiple awards for his narrations from industry trade magazine Audiofile Magazine and the American Library Association.
Complete Savages - (2004–2005) Sam Savage
Boston Public - (2002) Joshua Marks
Outward Bound - (1999) Himself
Movie Surfers - (1998) Himself