Andrew D. Huberman (born in 1975 in Palo Alto, California) is an American neuroscientist and tenured Professor in the Department of Neurobiology at the Stanford University School of Medicine. He has made numerous important contributions to the fields of brain development, brain plasticity, and neural regeneration and repair. A large amount of that work focused on the visual system, including the mechanisms that control light-mediated activation of the circadian and autonomic arousal centers in the brain, as well as the brain control over conscious vision or sight.
Huberman was awarded the McKnight Foundation Neuroscience Scholar Award (2013), and a Biomedical Scholar Award from the Pew Charitable Trusts. He is the recipient of the 2017 ARVO Cogan Award for making major contributions to the fields of vision science and efforts to regenerate the visual system and cure blindness.
From 1998-2000, Huberman worked in the laboratory of Irving Zucker and with Marc Breedlove, at University of California, Berkeley, as part of a team that defined how early androgen exposure impacts development, and he performed the first experiments defining the structure of binocular visual pathways that set the circadian clock in the hypothalamus. From 2000-2004, working as a Ph.D. student in the laboratory of Barbara Chapman at the Center for Neuroscience at the University of California, Davis, he discovered that neural activity and axon guidance molecules work in concert to ensure proper wiring of binocular maps in the brain. As a Helen Hay Whitney Postdoctoral Fellow researcher in the laboratory of Ben A. Barres from 2005-2010, and as an Assistant Professor of Neurobiology and Neuroscience at University of California, San Diego from 2011-2015, Huberman pioneered the use of genetic tools for the study of the visual system function, development and disease. Among the Huberman Lab's discoveries was the finding that specific types of retinal neurons degenerate early in Glaucoma a common blinding disease that depletes sight in > 70 million people worldwide and for which there is currently no cure.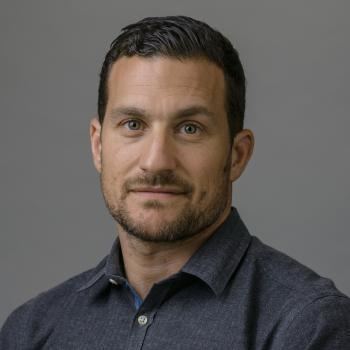 After moving to Stanford in 2016, Huberman discovered and published the use of non-invasive methods such as visual stimulation can enhance regeneration of damaged retinal neurons, leading to partial recovery from blindness, especially when the stimulation is paired with specific forms of gene therapy. The work was covered extensively in the popular press, including TIME Magazine and Scientific American and is part of the National Eye Institute's Audacious Goals Initiative to restore vision to the blind. The Huberman Lab is now extending those findings and those of related studies on the use of custom-designed electrical stimulation to re-wire the damaged or traumatized nervous system of humans, through the use of virtual reality technology.