Andrew Andersons (born 5 July 1942) is an Australian architect. Buildings he has designed include various extensions to art galleries, including the Art Gallery of New South Wales, the National Gallery of Australia and the Heide Museum of Modern Art building.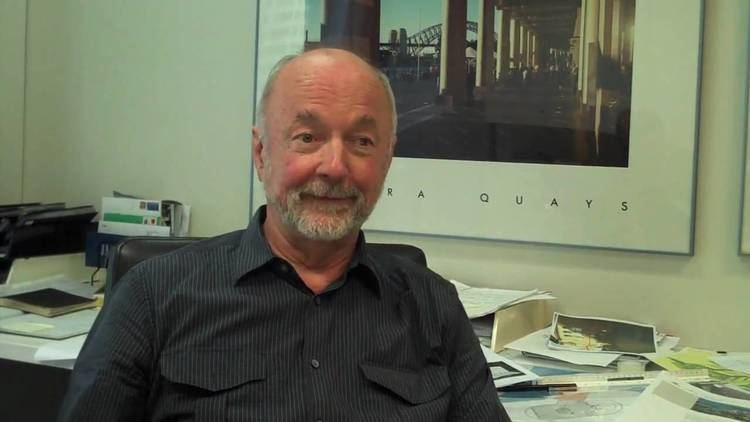 Andersons was born in Riga, Latvia and his family settled in Australia in August 1949. He was educated at Sydney Boys High School, University of Sydney and Yale University. He became an architect with the former New South Wales Department of Public Works in 1964, Principal Architect Special Projects Section in 1967, Assistant Government Architect in 1984. While he was offered the position of Government Architect in 1988, and was expected to accept it, he turned it down. He was appointed Visiting Professor of Architecture at the University of New South Wales in 1989. He is the Principal Director of PTW Architects (formerly Peddle, Thorpe and Walker Proprietary Limited).
In the 1960s Andersons was responsible for the design of Parramatta Courthouse and Police Station and the Captain Cook Wing of the Art Gallery of NSW.
Between 1972-1985, as Principal Architect, Special Projects, Government Architects Branch, Andersons was responsible for the Parliament House, Sydney project, the State Library of NSW Macquarie Street Wing the upgrade of Macquarie Street, Sydney. and the upgrade of Circular Quay and the Sydney Opera House Forecourt.
Andersons designed the new galleries for large-scale temporary exhibitions, built on the eastern side of the National Gallery of Australia, opened in 1997. Other projects coming within Andersons' responsibility at PTW Architects include the City Recital Hall, Sydney and the Sydney Theatre, Walsh Bay, Sydney.
PTW Architects and Andersons also designed the Bennelong Apartments, nicknamed "the toaster", in East Circular Quay, and the Beijing National Aquatics Center, called "the cube", for the 2008 Summer Olympics.