Andrea Stone is director of career services of the CUNY Graduate School of Journalism. Prior to taking that position in February 2015, she was an American freelance journalist for National Geographic, Smithsonian, the Washington Post and other outlets. In 2013, as senior executive producer for digital, she helped launch the website of Al Jazeera America. Before that she was senior national correspondent for The Huffington Post, which she left in November 2012. Previously, she was senior Washington correspondent for AOL News. Stone was a long-time correspondent for USA Today where she covered national and foreign news, politics, Congress and the Pentagon.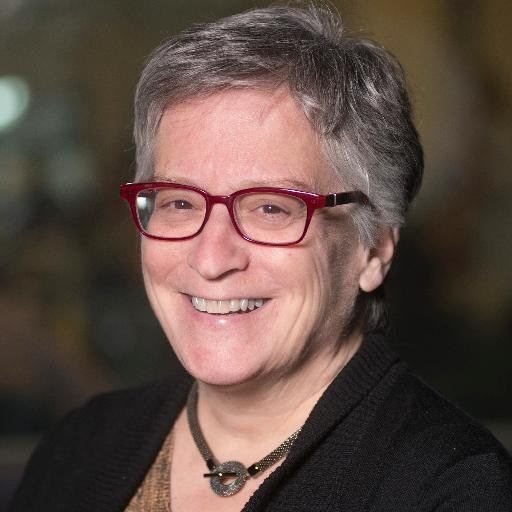 Stone was born and raised in the Bronx, N.Y. She is a graduate of Christopher Columbus High School (Bronx, New York). Stone earned a B.A. at CUNY Lehman College and an M.S. at the Columbia University Graduate School of Journalism. Her coverage of the Gaza disengagement was one of 100 Great Stories by Columbia journalists.
Stone began her career working for small newspapers in New York, Florida and Illinois, including the Riverdale Press in the Bronx. She also freelanced early on for Newsweek, Business Week, Chicago Tribune, The Gainesville Sun (Fla.) and several New York City weekly newspapers.
In 1984, she went to work as a reporter, researcher and editor for Gannett News Service and Pennywhistle Press in Arlington, Va. The following year, she began as a reporter in the Money section of USA TODAY. In 1989 she joined the News section as a national correspondent. During her nearly 24 years at USA TODAY, Stone reported from 47 states and more than two dozen countries. She has reported from Iraq, Afghanistan, Israel and the Palestinian territories and covered 9/11 at the Pentagon.
She is a co-author on the book "Desert Warriors: Men and Women Who Won the Persian Gulf War."
Stone was hired by AOL in September 2009 as part of its push to produce original content.
At a National Press Club luncheon on July 15, 2011, Arianna Huffington and Tim Armstrong, CEO of AOL, the parent company of the Huffington Post Media Group, referred to Stone in their remarks: "A journalist is not a single entity. A journalist is a network," Armstrong said. Someone like "Andrea Stone, who I was a big fan of before we started working together. My guess is Andrea Stone has a convening power. Certain people in the world, in the journalism field, who are able to convene the most important information as a society and are able to synthesize it and get it out to people in a way that's very manageable and focused."
In April 2013, she was hired as a senior online executive producer of the upcoming Al Jazeera America's digital team.
Stone has worked as an adjunct professor, most recently in Fall 2014 at American University in Washington, D.C.
Stone's TV appearances include CNN, MSNBC, C-SPAN Washington Journal, Close-Up at the Newseum and USA TODAY LIVE. On radio, she was a regular panelist on WBUR's Here and Now (Boston) from Sept. 2001 to Feb. 2005 and has been a guest on NPR's All Things Considered, Talk of the Nation, To the Point, The Connection and On Point; Washington Post Radio, WTOP Washington and many regional commercial talk shows.