Andrea Burke, née Henkel (born December 10, 1977, in Ilmenau, Thuringia) is a retired German professional biathlete and the younger sister of Manuela Henkel, a successful cross-country skier. She trained at SV Großbreitenbach. Andrea Henkel started out as a cross-country skier but later specialised in biathlon when women's biathlon became an Olympic sport.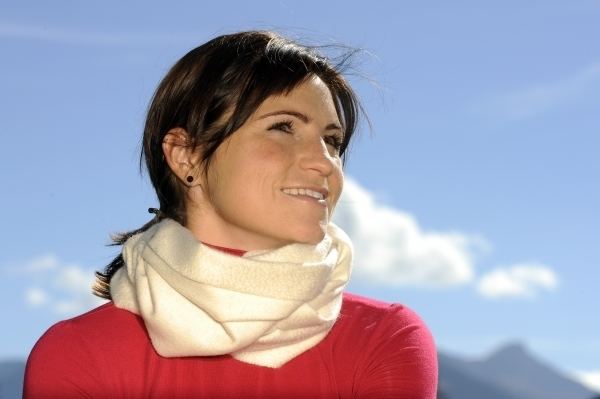 Since the 1998/99 season, she was a regular member of the German team in the Biathlon World Cup. After several top-ten results, she could win her first World Cup event in 1999, her second year. She was most successful in the 2006/07 season, which she finished first in the overall standings.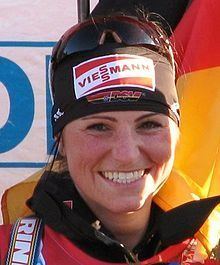 Henkel has won four Olympic medals: one gold medal at the 2002 Winter Olympics in the 15 km individual, and a gold (2002), silver (2006) and bronze (2010) medal in relay competitions. She is also the first biathlete to become world champion in each individual event: 2005 in the 15 km individual, 2007 in the 12.5 km mass start, and 2008 in the 7.5 km sprint and subsequent 10 km pursuit. She has won a total of eight gold, six silver and two bronze medals at world championships. She retired from the sport at the end of the 2013/14 season.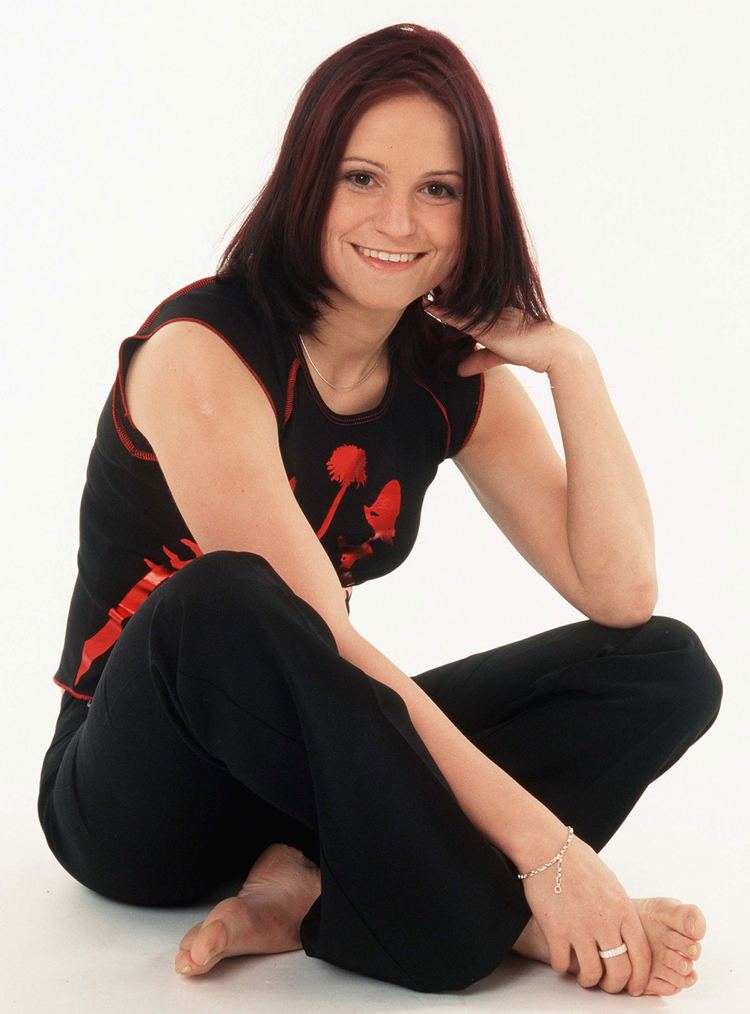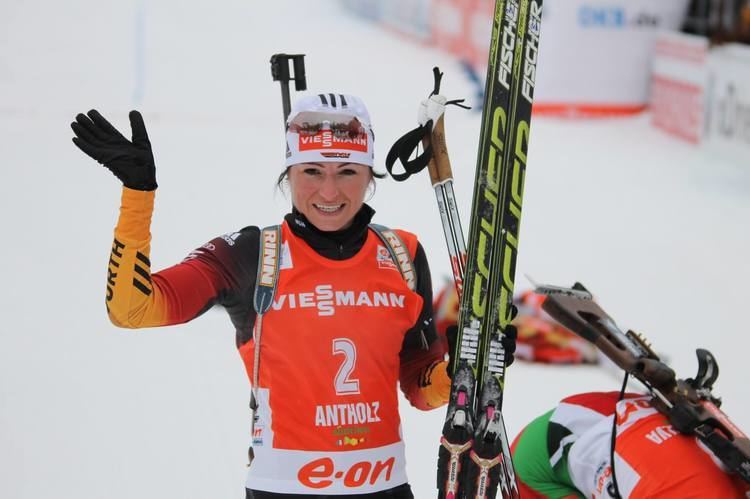 Biathlon Overall World Cup
1 × overall winner (2006–07)
5 × best German athlete in the Overall World Cup (5th in 1999-2000 and 2000–01; 1st in 2006–07; 2nd in 2010–11, 3rd in 2012–13)
Biathlon discipline World Cup
1 × Individual discipline World Cup winner (2006–07)
race victories in Biathlon World Cup¹
4 × Individual victories
5 × Sprint victories
8 × Pursuit victories
5 × Mass Start victories
14 × Relay victories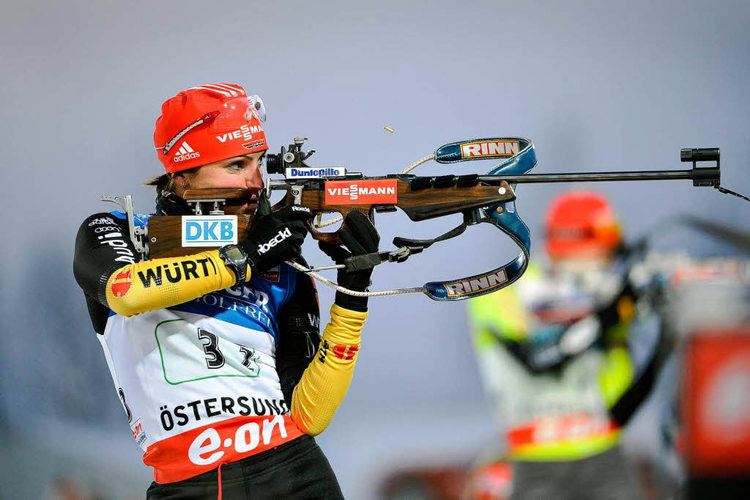 (¹ race victories in Olympic Games and World Championships are included)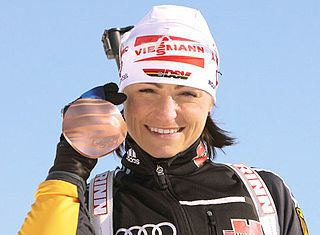 22 victories (5 Sp, 8 Pu, 4 In, 5 MS)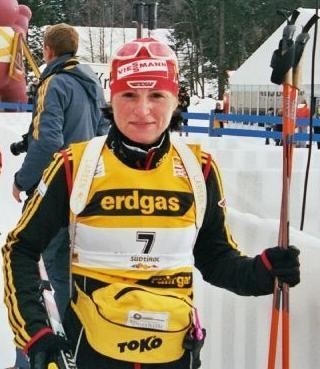 *Results are from IBU races which include the Biathlon World Cup, Biathlon World Championships and the Winter Olympic Games.
On October 25, 2014 Henkel married the American biathlete Tim Burke.