Name

Andre Birleanu





Role

Model








TV shows

America's Most Smartest Model




Similar People

VJ Logan, Brett Novek, Miro Moreira, Mark Cronin, Cris Abrego
Andre birleanu soviet message from russia with love 1
Andre Birleanu is a Russian-Romanian supermodel and executive producer present in numerous campaigns and international fashion publications throughout the years. He is a television personality featured on MTV and Vh1 channel America's Smartest Model in over 42 countries internationally. Recently, Birleanu has been shot for Dolce & Gabbana global campaign with his entire family, daughter Azzura Birleanu, wife Eloisa Birleanu both models in their own right and actress Monica Bellucci.,. As executive producer, Birleanu created fashion covers and editorials for publications like Vogue Elle GQ, Schön L'Officiel, Hunger, Numéro, USED, Tatler, S Magazine and Harper's Bazaar.
Contents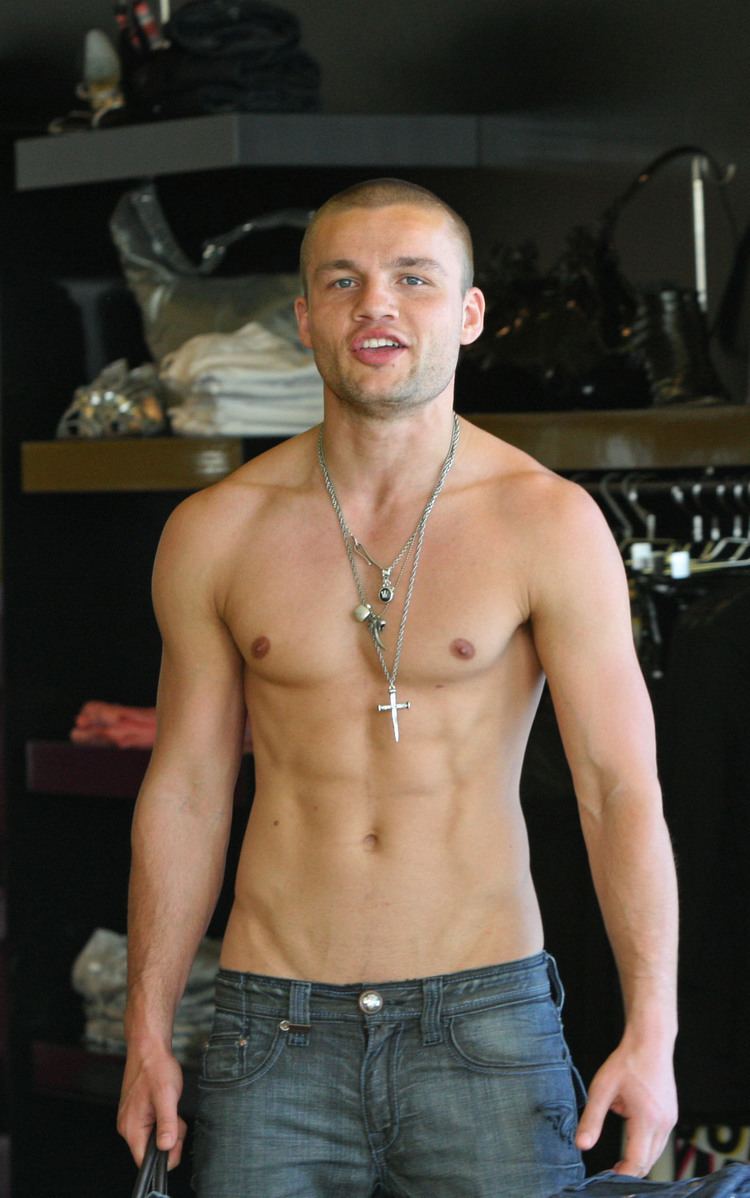 Andre birleanu from russia with love 2
Early life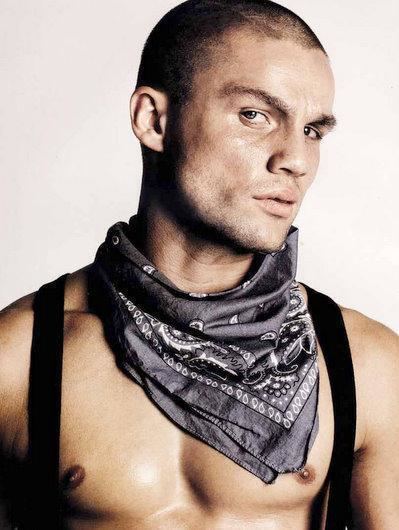 Birleanu is the son of Vladimir Birleanu, a Russian diplomat and Carmen Bîrleanu, a Romanian diplomat. Birleanu was born in the Soviet Union, Moscow, but traveled extensively due to his father's work under the Soviet diplomatic corp. In 1996, his mother, now deceased, was working for the United Nations in New York and invited her son to America to attend University. He attended John Jay Criminal Justice Academy having awarded full scholarship but soon after he was discovered as a model and decided to put it all on stand-by as the traveling didn't allow him to properly attend his classes. He is fluent in English, Romanian, French, Spanish, Italian, Portuguese, and still struggling with his native Russian as depicted on America's Smartest Model.
Career
While attending John Jay Criminal Justice Academy in New York, he was approached by the legendary team of Boss Models; at the same time Karen Lee head of International Scouting at Elite Models New York was pulling him towards John Casablanca's empire, in the end, David Bosman, John Babin and Calvin French end up being his closest thing to family for many years. There, he learned the fashion business and developed the "RAW GLAM" that he is known for.
Fashion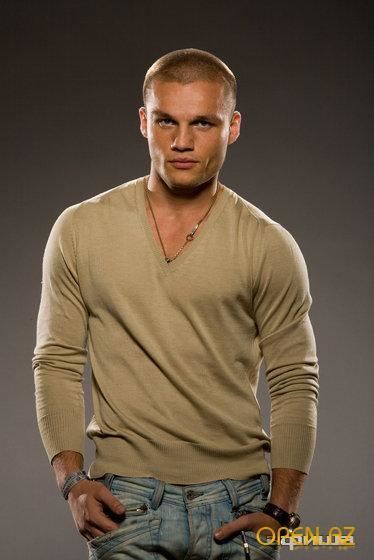 Andre Birleanu worked for numerous international fashion houses and publications like Dolce Gabbana, Hamilton Watches, Boxeur Des Rues, Jordache, The Iconic, MTV, Vh1, ProTV Speedo, Esquire, ID, AndMen, Vice Magazine, Source, YRB, OUTERWEAR, Complex, FHM, Aventura, Número Homme, GQ, OUT, Used, Junior, Details, Men's Health, Max, L'Officiel, PF Fliers, Marc Ecko, Rocawear, Converse, Fila, Calvin Klein, Sean John, 2xist, Big Black Book, Saks 5th Ave worked with Nathaniel Goldberg, Steven Klein, Timothy Hogan, Steven Meisel, Guy Sagy, Carlos Serrao, Zach Gold, Beatrice Newman, Nigel Barker, Bruce Weber, Tim Rich, Mathias Vriens, Richard Kern, Calvin French, Domenico Dolce.
Music
Andre Birleanu was featured in the music summer hit "Every Word" as pop star Daniella Pavicic love interest. The song and video have been #1 Song of the Year in United States and UK BILLBOARD top music charts for 46 weeks and won multiple awards. "Every Word" video was produced by Matt McDermitt ( Backstreet Boys, Riz, Kim Sozzi
Agencies
Andre Birleanu has been represented by fashion agencies such as DNA Models, Next Models, Q Management, Boss Models, Karin Models, L'Agence Models, Mc2 Management, Metropolitan, Wilhelmina, Major Models and for commercial work by Innovative Artists in Hollywood.
Personal life
Andre Birleanu has had short romantic relationships well documented by international media throughout the years. He dated Czech model Katarina Benzova both being represented by Next Models, separating months after due to her United States visa limitations at the time, Luxembourg model Alice Rauch, Brazilian model Janaina Reis. While residing and filming between New York and Hollywood in 2009, he dated German model Daria Pleggenkuhle, Brazilian model Ana Catharina Jaqueira who is the mother of his first child, Eva Sofia Birleanu part of the relationship was also Ukrainian model Vika Kuropyatnikova. Soon after the birth in Brazil, the relationship ended. In 2012 while shooting on location in São Paulo Brazil, Andre Birleanu discovered and start it dating, now his wife, Eloisa Birleanu with whom he married in 2014 and gave him his second daughter Azzura Birleanu,
Business ventures
Birleanu is the founder and executive producer of Supreme Rocket Productions a multi-purpose European corporation who since September 2011 expanded in a variety of creative industries making international fashion covers, software implementation in fashion industry, representing artists like Rothko, Van Gogh, Ruben, Pollock and managing careers of high-end fashion professionals. Since December 2016 Birleanu is also the founder and chief financial officer of Supreme Global a British corporation.
Public image
MTV channel named Andre Birleanu "one of the hottest men on television" placing him on their top 10 list. ABC channel named Birleanu one of the top TV bad boys adding that "when Andre Birleanu graced our television sets, he brought sexy back with a villainous twist ". Harpers Bazaar contributing editor Mary Alice Stephenson said in one of her interviews "I like how serious Andre Birleanu takes fashion, if there would be a World Fashion Association, Andre could run and win". Andre Birleanu was named among other known athletes "top 10 Best Abs in Hollywood" along with Hugh Jackman, Cristiano Ronaldo and David Beckham,. Andre Birleanu was named by People Magazine as one of the sexiest men
Controversy
In October 2007, allegations of sexual misconduct from a model whom he dated in the past appeared, soon after district attorney's office in the Criminal Court of Manhattan dismissed the case and dropped all charges. Birleanu maintained his innocence the entire time and wished to counter prosecute for false charges and slanderous allegations mean to stain his reputation. In 2012 Birleanu was the "almost" victim of an armed robbery assault while visiting daughter Eva Sofia Birleanu in Salvador de Bahia, Brazil ; Birleanu fought the knife armed criminals sending two in hospital while third got away, not aware that Brazilian Military Police was on standby, recording entire incident, recording used later in the conviction.
References
Andre Birleanu Wikipedia
(Text) CC BY-SA