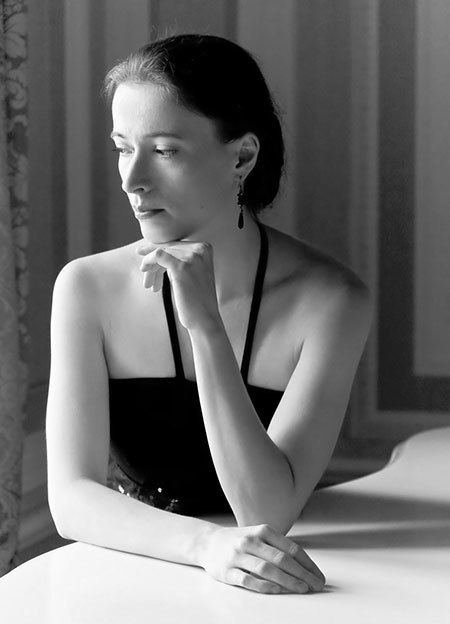 A winner of many national and international awards, Russian pianist Anastasia Gromoglasova began studying music at the age of 5.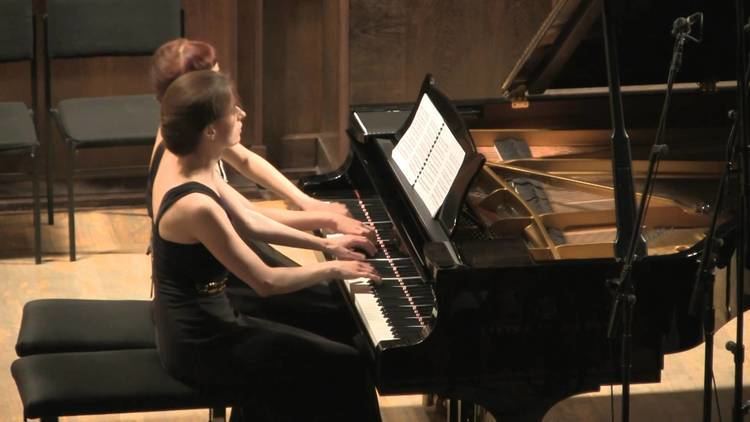 In 1994 Anastasia moved to Moscow where she joined the Moscow Tchaikovsky Conservatory and continued her education attending Elena Kuznetsova's piano solo class, Elena Sorokina's chamber music class and Vazha Tchatchava's accompaniment class.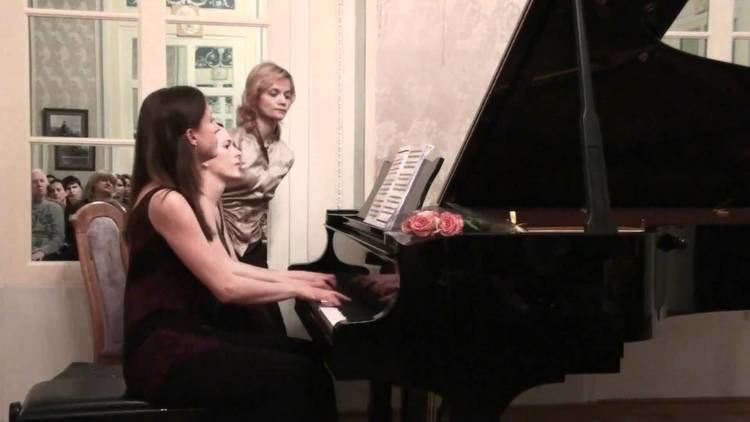 In 2009 Gromoglasova graduated with highest honours and attended the post graduate course until 2012.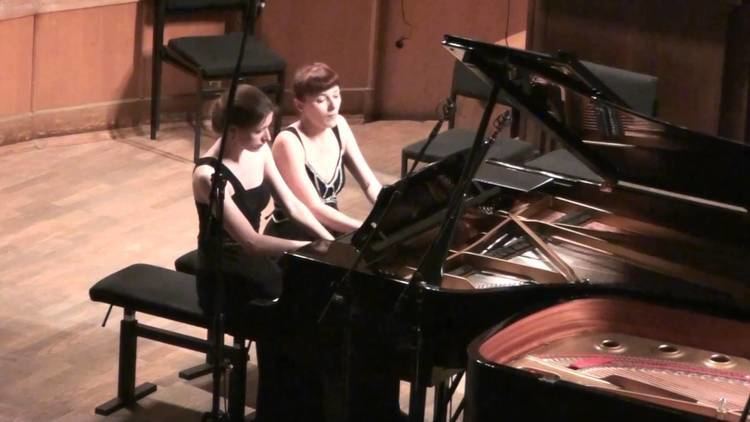 Anastasia Gromoglasova has won several awards and prizes in important international contests performing both as a solo and in a piano duo, together with her sister Liubov Gromoglasova.
Anastasia Gromoglasova has received several international prizes:
In 2007 she won her first Piano Competition at the North London Piano Academy. In 2010 Anastasia took part in the International Keyboard Institute and Festival in New York City where she won the Dorothy C. McKenzie Award. In 2011 she won the first prize at the XI Alexander Scriabin International Piano Competition in Paris. In 2011 she performed as a soloist at the historic "Rachmaninov hall" of the Moscow Conservatory for the prestigious "Yamaha Festival Gradusad Parnassum" In 2012 she won the first prize at the International Piano Competition in Castellana Grotte, Bari In 2013 she made her debut in Bari performing the Piano Concerto No. 23 (Mozart) K.488 with the symphony orchestra of Bari.
Since 2005 Anastasia has been performing as a piano duo with her sister Liubov Gromoglasova, also graduated at Moscow Conservatory, receiving the following awards:
In 2006 the piano Duo won the 3rd prize in Nikolai Rubinshtein Chamber Music Competition (Moscow) In 2007 the Duo became the winner of the London International Music Competition. In 2008 Gromoglasova sisters won the 2nd prize and the special prize at the Schostakovitch Chamber Music and Piano Duo Competition (Moscow) becoming grant-aided students of "Russian Performing Art" foundation; In 2008 they also received the diplomas of the 4th International Piano Duos Competition in Bialystok (Poland). In 2010 the Piano Duo took part in San Marino "Allegro Vivo" International Competition receiving the final diploma. In 2011 the piano duo won the 1st prize in Vologda International Piano Duo Competition. In 2012 they won the first prize performing as Piano Duo at the International Piano Competition in Castellana Grotte, Bari
Anastasia and Liubov Gromoglasova regularly take part in the abonnement concerts of Moscow Conservatory.

Her repertoire includes works by Bach, Mozart, Haydn, Mendelssohn, Schubert, Brahms, Chopin, Rachmaninov, Scriabin, Schostakovitch, Debussy, Ravel, Lutoslawsky, Bizet, Prokofiev, etc.

Anastasia Gromoglasova regularly attended several piano master classes with renowned personalities:
Aglika Genova and Liuben Dimitrov (Genova & Dimitrov - Hanover State University of Music), Christofer Elton (Royal Academy of Music, London), William Fong (Purcell School), Andrew Haigh (Kent Music School), Ruth Harte (Royal Academy of Music), Jerome Rose (Mannes College the New School for Music, New York City), Emanuel Krasovsky, Nina Lelchuk, Michael Oelbaum, Eduard Zilberkant, Bernhard Goetzke (Hochschule fuer Musik und Theater, Hannover)