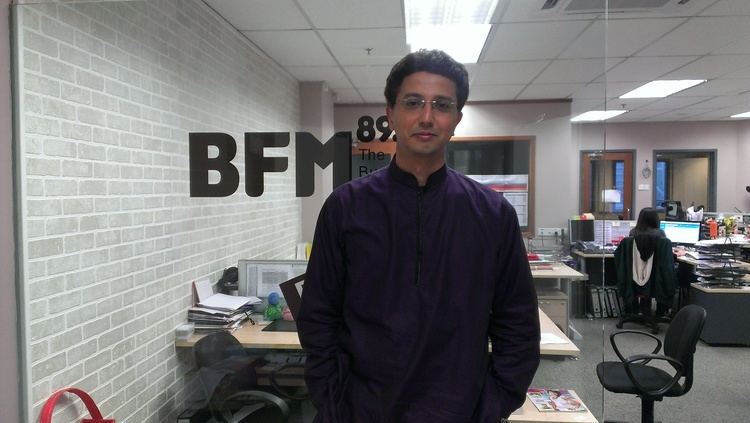 He was born Mohamad Anas bin Omar to Omar bin Sheikh Isa Zubedy and Zaharah binti Sheikh Zain Az-Zubedy. Both his paternal and maternal grandfathers migrated from Hadramawt, (which is now known as) Aden, Yemen. He is the youngest among four siblings. His family lived in Fettes Park, Tanjung Bungah, in Penang, a predominantly Chinese area and this was where Anas picked up Hokkien as his second language.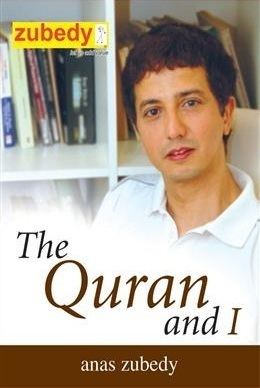 He went to Westland Primary School and then on to Penang Free School for his secondary education. His Penang Free schoolmates include Datuk Mujahid Yusof Rawa. Anas moved to Kuala Lumpur when he attended Universiti Malaya from 1984 until 1988 where he studied economics. It was during his time in Universiti Malaya that Anas met classmates such as Art Harun, Ti Lian Ker, and Ezani Md Taib etc. He was very active in AIESEC and residential college activities. He spearheaded a number of important student projects that pioneered the boom of project organising in UM such as Quantum Marathon, Kursus Kepimpinan, and Minggu Kesenian Kelantan; his biggest student project. The 7th Residential College where Anas stayed at became the college for organising projects.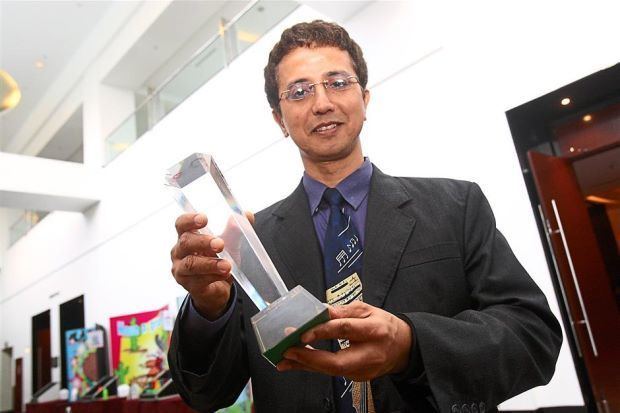 Anas joined Nestlé (Malaysia) in September 1988. At Nestlé, he first joined as a marketing trainee, and after a year of training he became a Sales Promotion executive. He later moved on to the branding department under Nestlé's New Product Business unit dealing with Nescafé, Coffee Mate, Maggie, and Breakfast Cereals. Anas was the first Sales Promotion executive under the Grocery 2 Business Unit of Nestlé where he helped designed the entire job description. He was involved in creating and launching new markets and products, and initiating and organising training workshops and conferences.
Anas left his position at Nestlé in 1994 and went on to start up his own business. He started a small advertising agency, Creative Hot Shop where he provided consultation, writing marketing, and advertising strategies for clients. He also started toying with organising events for clients as well as small-scale training and consultancy on management which later on became the staple of zubedy (M) Sdn. Bhd.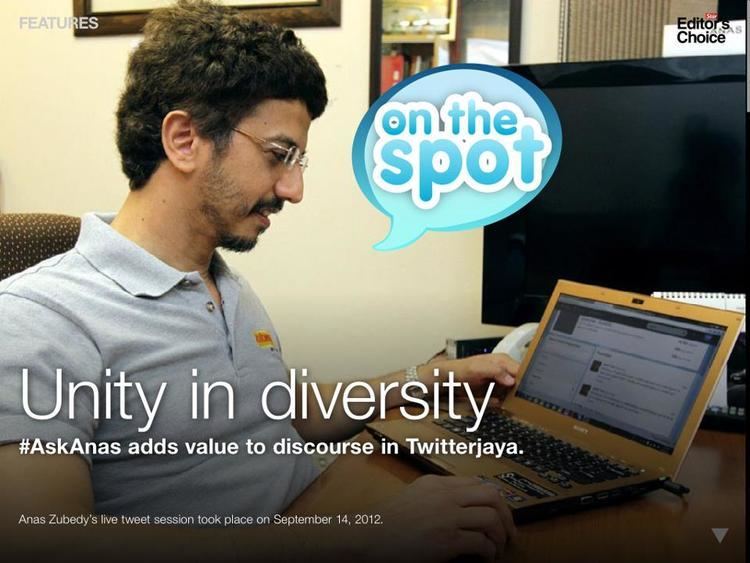 In 1995, after sometime of planning and with his first two clients, Sime Securities and UMBC Bank, zubedy (M) Sdn. Bhd. was founded. The company specialises in consultancy and teaching in the areas of change, marketing, organisation, and human development. Anas manages his team of consultants and consults in the areas of change and marketing, helping organisations set directions, marketing strategies, and change for the better. They are also marketing consultants in the areas of marketing communication, sales, and general management activities for various organisations. The company provides advice in the area of change upon request.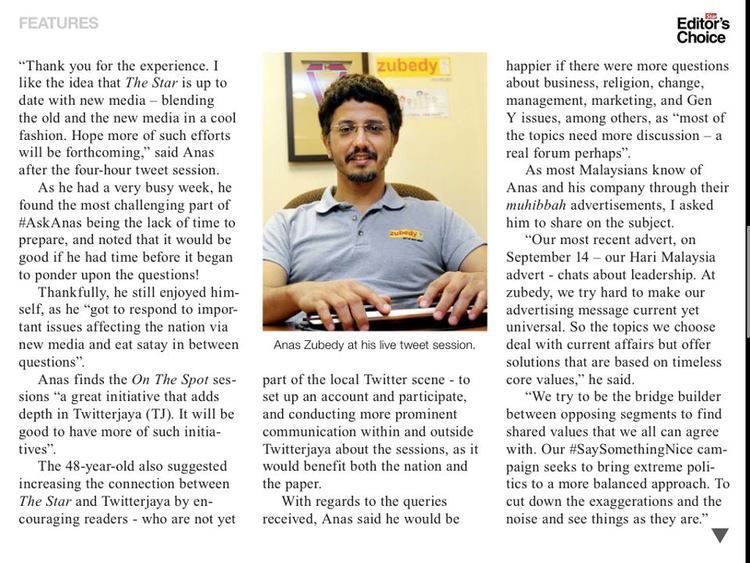 Anas is also an author, publishing books on the central theme of unity under zubedy's publishing and creativity arm, zubedy ideahouse. His books are,
Have a meaningful Malaysia: zubedy print ads 2001-2008 (2009)
The Quran and I (2010)
Al-Quran dalam Hidupku (2010)
Can we use Allah in the Bible? Quranic perspective (2011)
Allah dalam Bible, boleh atau tidak? Satu sudut Al-Quran (2011)
BodohPolitik: 101 Easy Guides on How (Not) to Choose a Malaysian Leader" (2012)
The Middle Path: An Alternative to the Partisan Madness (2012)
As an active and vocal blogger, Anas mainly blogs about political and religious issues.
Being a strong advocate of unity; which sparked from his childhood inter-racial surrounding, Anas has been using the mainstream print media to spread it. He is known for his Unity advertorials that are published every Malaysian festive season in The Star newspaper. Anas also publishes books that carry the message of unity from other authors such as Chandra Muzaffar (whom he considers as his mentor) and Shad Saleem Faruqi. The latest book from his publishing arm is Mujahid Yusof Rawa's Aren't We All Malaysians.
Anas sits on the Industry Advisory Board of Sunway University's School of Business. He is an honorary member of Yayasan 1Malaysia, a foundation which works towards nurturing national unity based on the tenets of the Malaysian federal constitution. In 1986, Anas joined Aliran Kesedaran Negara for a brief period. He is currently the Secretary-General of the International Movement for a Just World (JUST), a non-governmental organisation with the vision of a just and compassionate civilisation guided by universal, spiritual and moral values.