Country

India




Area

2,917 km2


District

Anantnag





Language spoken

Kashmiri




State

Jammu and Kashmir




Literacy

62.69%





Map of Anantnag
Anantnag /ə'nʌntna:g/ or /-nɑːg/ listen ; Kashmiri: anantnāg; lit. "Countless springs") is a city and a municipality, capital of the Anantnag district in the Indian state of Jammu and Kashmir. Anantnag is also known by the name Islamabad. It is a business and trading centre of Kashmir Valley.
Contents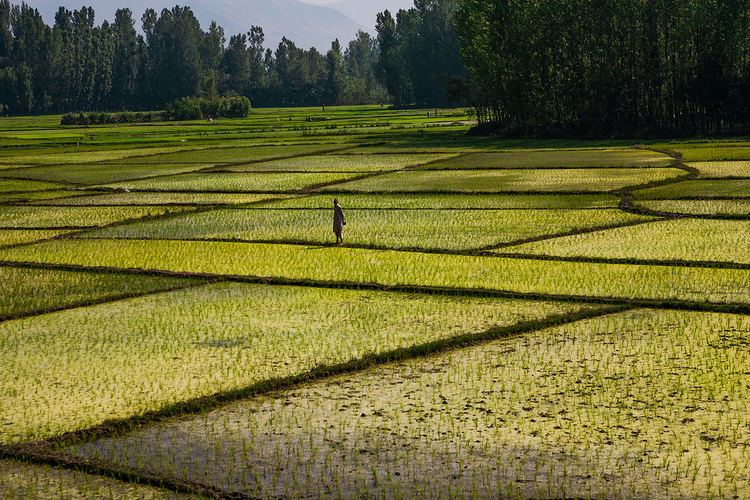 Srinagr dal lake and aharbal anantnag kashmir
Etymology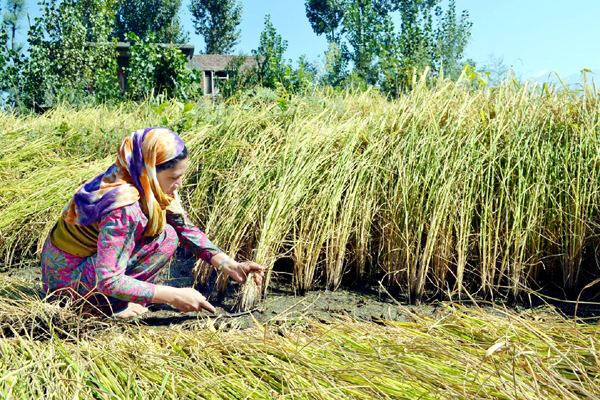 The name Anantnag is derived from the Sanskrit term Ananta, meaning "infinite", and Nag means "snake". Anantanag is another name of Shesha Nag, which is the Divine Serpent of Mahavishnu. Nag also means "water spring" in the Kashmiri language. Thus, Anantnag is believed to mean "numerous springs" because there are many springs in the town, such as Nag Bal, Salak Nag and Malik Nag. According to Marc Aurel Stein, the name of the city comes from the great spring Ananta Nag issuing at the centre of the city. This is also corroborated by almost all local historians, including Kalhana, according to whom the city has taken the name of this great spring of Cesha Nag or Ananta Nag.
History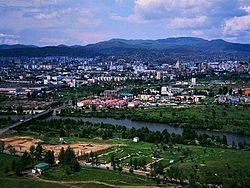 Anantnag is an ancient city that came into existence as a market town around 5000 BCE, making it one of the oldest urban human settlements in the world.
Before the advent of Muslim rule in 1320 CE, Kashmir was divided into three divisions, viz., Maraz in the south, Yamraj in the centre and Kamraj in the north of the Valley. Old chronicles reveal that the division was the culmination of the rift Marhan and Kaman, the two brothers, over the crown of their father. The part of the valley which lies between Pir Panjal and Srinagar, and called the Anantnag, was given to Marhan and named after him as Maraj. While Srinagar is no longer known as Yamraj, the area to its north and south are still called Kamraz and Maraz respectively. These divisions were later on divided into thirty four sub-divisions which after 1871 were again reduced to five Zilas or districts.
Historic sites and remains
Anantnag, like the rest of the Kashmir Valley, has witnessed many vicissitudes and experienced many upheavals from time to time. Charles von Hügel found here some monuments of the Mughal period in ruins when he visited Jammu and Kashmir in 1835. No significant ancient building or archaeological site is found in the district today, except for the Martand temple, as most of the ancient architectural monuments in the area were destroyed during the rule of Sultan Sikander Butshikan. What must have once been magnificent architectural show pieces like the Martand complex of temples, or the temples of Lalitaditya, the Emperor of Kashmir, and King Awantivarman at Awantipora (which lie midway between Srinagar and Anantnag), are now in grand ruins.
Martand Sun Temple
The Martand temple is one of the important archaeological sites of the country. It was built around 500 AD. This temple has the typical Aryan structure as was present in Aryan Kashmir. The Martand temple (coordinates 33°44′44″N 75°13′13″E) or 33.7456817°N and 75.2203792°E is situated at Kehribal, 9 km east-north-east of Anantnag and south of Mattan.
The temple was attacked by Sikander Butshikan. It took one year for Sikander Butshikan to fully damage and destroy this Martand temple. Even today one gets surprised over art and skill of the builders of this world-famous Martand temple by looking at its ruins. Its impressive architecture reveals the glorious past of the area. After Independence, the government developed many beauty spots of the district, but of their noble and magnificent edifices only faint traces survive.
Geography
Anantnag is located at 33.73°N 75.15°E / 33.73; 75.15, at an elevation of 5,300 feet (1,600 m) above sea level, at a distance of 53 kilometres (33 mi) from Srinagar on NH 44 (former name NH 1A before renumbering of all national highways).
The city is constituted by three main boroughs or towns, viz., Anantnag, Khanabal, Mattan, Jammu and Kashmir and half a dozen small townships. Most of the population of the city resides in the Anantnag borough. The old city of Anantnag comprises Nagbal, Maliknag, Kadipora, Cheeni Chowk, Doni Pawa, Pehroo, Sarnal Bala, Janglatmandi, Old Port Khanabal, Downtown Martand, & Dangarpora areas and few villages like Haji Danter, etc. The new city consists of the civil lines areas like S.K. Colony, Bakshiabad, Laizbal, Anchidora, Pehroo Iqbalabad, Posh Bilal Colony, Fasilabad, Moomin-Abad, Harnag, Sultan Bah-i-Rum Shah and Mid town areas like Hutmara, seer, Bona Checheri Pora, Ruhu, Monghall, Lalan, Furrah, Kamad, Bona Dialgam, Fatehpora, Pethbugh, Ashajipora, Nai basti (Anantnag), Batpora and Mir Bazaar. Anantnag has quite a population inhabiting several satellite areas like Wanpoh, Dialgam, Nowgam, Seer, Fateh Garh University town and NH 1 A north and east which are rapidly becoming part of Fast expanding Anantnag Metro area.
Near Anantnag exists the confluence of three streams, Arapath, Brengi and Sandran, and the resulting river is named Vyeth or Jhelum. There are several larger streams such as Brengi. Another stream Lidar joins the river a little downstream and from that point the river becomes navigable. In olden times river Jhelum was the main source of transportation between Anantnag and other towns downstream.
Demographics
As of 2011 India census, Anantnag city had a population of 1.1 lakh, Anantnag Urban Agglomeration had a population of 4,58,785 and Anantnag district had a population of 11,70,144. In Anantnag city, males constituted 51.6% and females 48.4% of the population. Sex ratio was 937 females per 1,000 males compared to national average 940. The sex ratio was worse at 874 for the 0 to 6-year age-group compared to national average 918. Anantnag had an average literacy rate of 62.2%, lower than the national average of 64.3%. Male literacy was 71%, and female literacy was 61%. Children under six years of age numbered 18,056 in Anantnag city and were 16.6% of the population in 2011.
Transport
Srinagar is 53 km from Anantnag on NH 44 (former name NH 1A before renumbering of all national highways). The distances of some other towns from Anantnag are: Achabal 10 km, Kokarnag 23 km, Verinag27 km and Pahalgam 39 km.
The nearest civilian airport is Srinagar though the nearest runway is at Awantipur Air Force Station which is not available to civilians.
Anantnag railway station on Baramulla-Banihal track of Jammu–Baramulla line connects Anantnag to the Indian railway network. It is about 4 km from the city.
Economy
Anantnag is the big hub of the economy of the Kashmir Valley, and it has remained a tourist destination for centuries. The valley has attracted travellers from around the world for a long time and they travelled to the valley and Anantnag to take view of its breath taking beauty.
In 2010 Anantnag was declared as major City of Export excellence with a total GDP of 3.7 billion $. The high GDP of Anantnag is due to the centralised position and presence of high concentration of troops and migrant labours in it. Anantnag has a strategic position lying on the main North South Corridor Road and with highest number of tourist destinations it an economic hub of Kashmir Valley. The city suffered heavily during conflict times of the 1990s most roads, bridges, government institutions were reduced to ash. But in recent times it has made a very fast recovery. It has been listed among 100 fastest economically developing cities. The presence of a cheap large migrant labour force has helped it to recover rapidly in post-conflict times.
The main area of Anantnag is among the most populous part of the Kashmir valley, and crops like wheat and rice are cultivated for local consumption. Orchards produce a number of fruits, particularly apples. Another significant segment of the economy include handicrafts, weaving of woolen shawls and dress materials, and woodcarving . Anantnag and the surrounding areas serve as collecting points from where fruits and handicraft products are taken to several parts of the Indian subcontinent.
As Anantnag is located centrally, it has a strategic importance as a major centre of trade and commerce. It is a city of various handicrafts and main trading centre and manufacturing place for shawl weaving, gabbah carpet and Namdah (hand-knotted Kashmir rug).
Schools
Iqbal Memorial Institute
Asrar Memorial Public School Akingam
Radiant Public School Batengoo
Higher education
Government Degree College, Kokernag
Jamia College Of Education Brakpora Anantnag (JCE)
Industrial training institute (ITI), Anantnag
References
Anantnag Wikipedia
(Text) CC BY-SA