Occupation

Actress




Children

Stella Ritter




Role

Film actress




Name

Amy Yasbeck




Years active

1985–present








Full Name

Amy Marie Yasbeck




Born

September 12, 1962 (age 60) (

1962-09-12

) Blue Ash, Ohio, U.S.


Spouse

John Ritter (m. 1999–2003)


TV shows

Wings, Life on a Stick, Alright Already, Generations


Books

With Love and Laughter, John Ritter


Movies

Problem Child, Robin Hood: Men in Tights, The Mask, Problem Child 2, Pretty Woman


Similar People

John Ritter, Stella Ritter, Nancy Morgan, Michael Oliver, Jason Ritter
Amy yasbeck 2015 summer spectacular under the stars red carpet
Amy Marie Yasbeck (born September 12, 1962) is an American film and television actress. She is best known for her role as Casey Chappel Davenport on the sitcom Wings from 1994 to 1997, and also having played the part of Madison in the television film Splash, Too in 1988 (taking over the role originated by Daryl Hannah in the film Splash). She has guest starred in various television shows and co-starred in films such as House II: The Second Story, Pretty Woman, Problem Child, Problem Child 2, The Mask, Robin Hood: Men in Tights and Dracula: Dead and Loving It.
Contents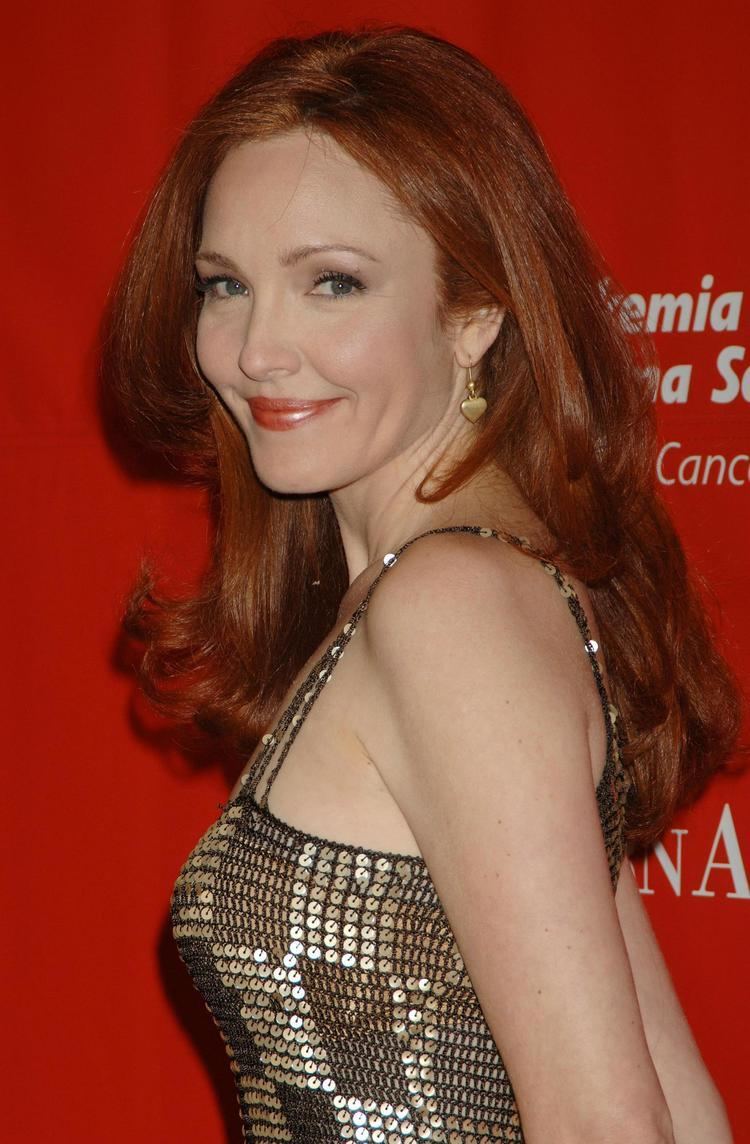 Clip of the day remembering john ritter amy yasbeck martha stewart
Early life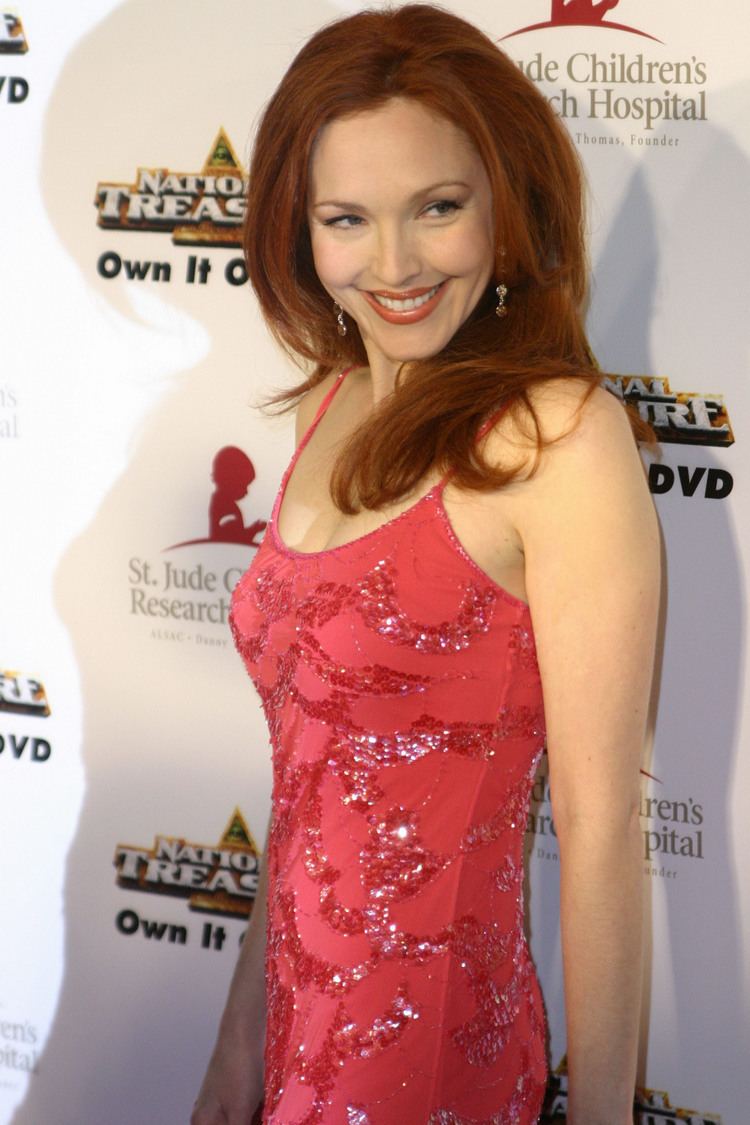 Yasbeck was born in the Cincinnati suburb of Blue Ash, Ohio, the daughter of Dorothy Louise Mary (née Murphy; 1922–1984), a homemaker, and John Anthony Yasbeck (1921–1982), a butcher and grocery store owner. Her father was of Lebanese descent, while her mother was of Irish ancestry. As a child, Yasbeck was featured on the package art for the Betty Crocker Easy-Bake Oven. Years later, in 2000, she was presented with a new Easy-Bake Oven on the show I've Got a Secret, for which she was a regular panel member.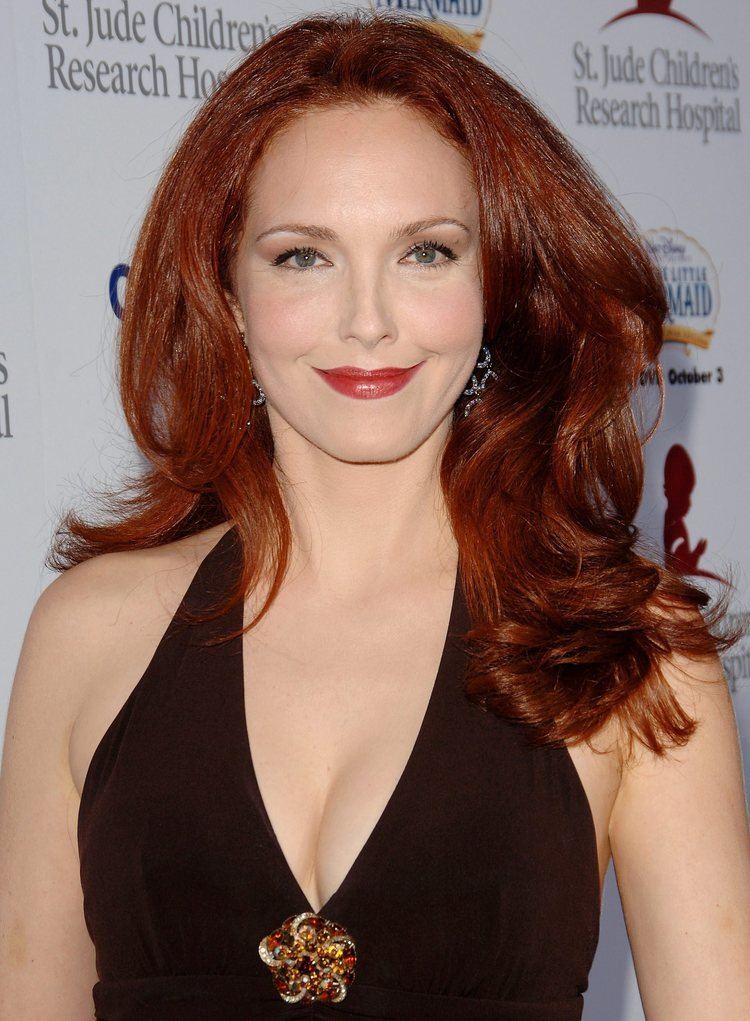 She spent her primary and secondary years at two different Catholic schools: Summit Country Day School and Ursuline Academy. After losing both of her parents, her father from a heart attack and her mother from emphysema, Yasbeck moved to New York City.
Career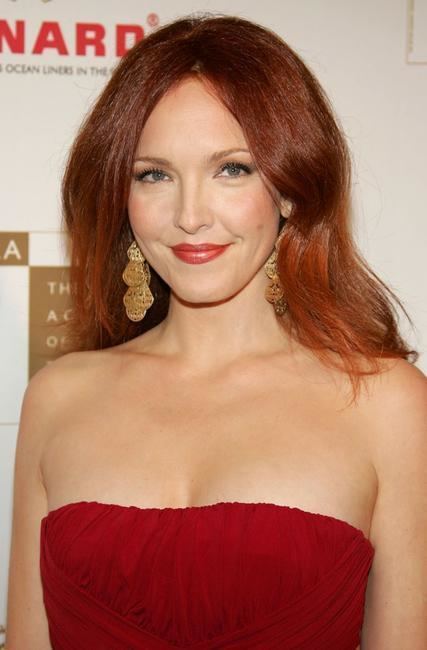 Early into her acting career, she appeared in Rockhopper, an unsold CBS television pilot from 1985. Yasbeck has had guest-starring roles in many television shows, including Dallas, Spies, Werewolf, J.J. Starbuck, Magnum, P.I., China Beach, and Murphy Brown. She played Olivia Reed for four months between 1986 and 1987 on the long-running daytime soap opera Days of Our Lives. She also played the starring role of the mermaid Madison in the Disney television movie Splash, Too in 1988 (the role of Madison was originated by Daryl Hannah in the 1984 movie Splash). Playing a mermaid in Splash, Too was a fulfillment of a childhood dream for Yasbeck, as she loved mermaids when she was 5 years old after watching a Disney movie that featured mermaids. Yasbeck has also had starring roles in the sitcoms Wings, Alright Already, and Life on a Stick and in movies such as House II: The Second Story, Pretty Woman, Problem Child, Problem Child 2, and The Mask. She has twice worked with Mel Brooks, in 1993's Robin Hood: Men in Tights and 1995's Dracula: Dead and Loving It.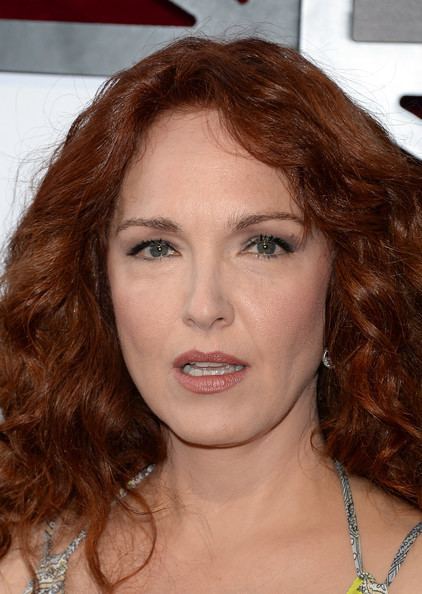 Yasbeck also appeared once on the hit DCOS That's So Raven as the mother of one of the main characters, Chelsea. The episode originally aired on September 22, 2006.
In late 2007, plans surfaced of a potential That's So Raven spin-off featuring Yasbeck and Anneliese van der Pol, who portrayed her daughter, with occasional appearances by Raven-Symoné. The show was scrapped due to van der Pol signing onto a new Broadway play, and Yasbeck wanting to take a break from acting to focus on her family.
She was a contestant on Are You Smarter Than a 5th Grader? in 2010.
Personal life
Yasbeck is the widow of actor John Ritter, with whom she had worked in several projects. She first met him at director Dennis Dugan's house during a read-through of their 1990 movie Problem Child. According to Yasbeck, Ritter forced her to eat a bagel and cream cheese because he thought she was too thin. He also thought she was too young to play his wife in the movie (Ritter was 14 years Yasbeck's senior).
Yasbeck and Ritter also starred together in Problem Child 2 (1991) and guest-starred together in an episode of The Cosby Show which aired in 1991. Ritter also guest-starred on Wings as Yasbeck's estranged husband in the season-seven episode "Love Overboard". The couple had a daughter, Stella Dorothy, in September 1998, and married one year later on September 18, 1999 at the Murphy Theatre in Wilmington, Ohio.
On September 11, 2003, their daughter Stella's birthday, Ritter fell into a coma when rehearsing for 8 Simple Rules for Dating My Teenage Daughter. He was taken to the hospital by paramedics. He drifted in and out of consciousness and told his feelings to doctors. Initially, Ritter was thought to be suffering a heart attack. At 10:48 that night, Ritter died. The cause of death was actually an aortic dissection stemming from a previously undiagnosed congenital heart defect.
Yasbeck gave her blessing to the continuation of the sitcom, as 8 Simple Rules, where it was ultimately decided that Katey Sagal's character would assume the lead role as a widow.
Yasbeck appeared on Larry King Live on June 16, 2008, to discuss heart disease in the wake of television personality Tim Russert's death.
On the September 5, 1990, episode of The Tonight Show Starring Johnny Carson, she said that her "great-great-great uncle" Charles Webb Murphy was the owner of the Chicago Cubs during their championships of the early 1900s.
Wrongful death lawsuit
After her husband died, Yasbeck filed a $67 million wrongful death lawsuit against Providence Saint Joseph Medical Center and several doctors who treated him, alleging they misdiagnosed his condition and that contributed to his death. Several of the defendants settled out of court for a total of $14 million, including Providence St. Joseph, which settled for $9.4 million. On March 14, 2008, a jury split 9–3 in favor of the doctors, clearing the physicians of any wrongdoing.
Books
Yasbeck, Amy (2010). With Love and Laughter, John Ritter. ISBN 978-1-4165-9841-1.
Filmography
Actress
2016
Pretty Little Liars (TV Series)
as
Claudia
- Do Not Disturb (2016) - Claudia
2015
Workaholics (TV Series)
as
Annette
- Gramps DeMamp Is Dead (2015) - Annette
2013
Modern Family (TV Series)
as
Lorraine
- Larry's Wife (2013) - Lorraine
2013
Bones (TV Series)
as
Diana Malkin
- The Archaeologist in the Cocoon (2013) - Diana Malkin
2012
The 4 to 9ers (TV Movie)
as
Sylvia
2012
Little Women, Big Cars 2
as
Meg
2012
Little Women, Big Cars
as
Meg
2011
Royal Reunion (Short)
2010
Hot in Cleveland (TV Series)
as
Hailey Nash
- The Sex That Got Away (2010) - Hailey Nash
2009
Worst Week (TV Series)
as
Toni
- The Puppy (2009) - Toni
2007
Shorty McShorts' Shorts (TV Series short)
as
Danielle
- Flip-Flopped (2007) - Danielle (voice)
2006
That's So Raven (TV Series)
as
Joni Daniels
- The Ice Girl Cometh (2006) - Joni Daniels
2005
Life on a Stick (TV Series)
as
Michelle Lackerson
- Things People Stand For (2005) - Michelle Lackerson
- Some Drinkin' and Some Foolin' Around (2005) - Michelle Lackerson
- Wouldn't It Be Nice (2005) - Michelle Lackerson
- We'll Always Have Bowling (2005) - Michelle Lackerson
- Soupless in Seattle (2005) - Michelle Lackerson
- The Things We Do for Love (2005) - Michelle Lackerson
- The Gods of TV (2005) - Michelle Lackerson
- Breaking Away (2005) - Michelle Lackerson
- Gangs of the Mall (2005) - Michelle Lackerson
- The Defiant Ones (2005) - Michelle Lackerson
- Fish Song (2005) - Michelle Lackerson
- Liking Things the Way They Aren't (2005) - Michelle Lackerson
- Pilot (2005) - Michelle Lackerson
2004
Untitled Phil Hendrie Project (TV Movie)(voice)
2003
Just Shoot Me! (TV Series)
as
Skyler
- For the Last Time, I Do (2003) - Skyler
2002
House Blend (TV Movie)
as
Sally Harper
1999
It's Like, You Know... (TV Series)
as
Karen
- The Sweet Smell of Success (1999) - Karen
1998
Dead Husbands (TV Movie)
as
Betty Lancing
1997
Alright Already (TV Series)
as
Renee
- Again with the White House (1998) - Renee
- Again with the Photos (1998) - Renee
- Again with the Answering Machine (1998) - Renee
- Again with the Gynecologist (1998) - Renee
- Again with the Astronaut (1998) - Renee
- Again with the Hockey Player: Part 2 (1998) - Renee
- Again with the Hockey Player: Part 1 (1998) - Renee
- Again with the Satellite Dish (1998) - Renee
- Again with the Billionaire (1998) - Renee
- Again with the Sexual Harassment (1997) - Renee
- Again with the Funeral (1997) - Renee
- Again with the Sponge Cake (1997) - Renee
- Again with the Jessica's Boyfriend (1997) - Renee
- Again with the Porno Video (1997) - Renee
- Again with the Lobbyist (1997) - Renee
- Again with the Mah Johngg (1997) - Renee
- Again with the Laser Surgery (1997) - Renee
- Again with the Pilot (1997) - Renee
- Again with the Black Box (1997) - Renee
- Jury Duty, Again (1997) - Renee
- Again with the Baby (1997) - Renee
1998
The Odd Couple II
as
Stewardess
1994
Wings (TV Series)
as
Casey Chapel Davenport
- Final Approach: Part 2 (1997) - Casey Chapel Davenport
- Final Approach: Part 1 (1997) - Casey Chapel Davenport
- Raging Bull*&@! (1997) - Casey Chapel Davenport
- Oedipus Wrecks (1997) - Casey Chapel Davenport
- Heartache Tonight (1997) - Casey Chapel Davenport
- Dreamgirl (1997) - Casey Chapel Davenport
- Ms. Write (1997) - Casey Chapel Davenport
- House of Blues (1997) - Casey Chapel Davenport
- Escape from New York (1997) - Casey Chapel Davenport
- Fay There, Georgy Girl (1997) - Casey Chapel Davenport
- Just Call Me Angel (1997) - Casey Chapel Davenport
- Hosed (1997) - Casey Chapel Davenport
- Let's Talk About Sex (1997) - Casey Chapel Davenport
- All About Christmas Eve (1996) - Casey Chapel Davenport
- Wingless: Part 3 (1996) - Casey Chapel Davenport
- Wingless: Part 2 (1996) - Casey Chapel Davenport
- Wingless: Part 1 (1996) - Casey Chapel Davenport
- Olive or Twist (1996) - Casey Chapel Davenport
- The Gift of Life (1996) - Casey Chapel Davenport
- Too Beautiful for You (1996) - Casey Chapel Davenport
- Single and Hating It (1996) - Casey Chapel Davenport
- Maybe It's You (1996) - Casey Chapel Davenport (credit only)
- -Like a Neighbor Scorned (1996) - Casey Chapel Davenport
- Porno for Pyros (1996) - Casey Chapel Davenport
- Grouses, Houses, and Bickering Spouses (1996) - Casey Chapel Davenport
- Love Overboard (1996) - Casey Chapel Davenport
- The Lyin' King (1996) - Casey Chapel Davenport
- Life Could Be a Dream (1996) - Casey Chapel Davenport
- The Lady Vanishes (1996) - Casey Chapel Davenport
- What About Larry? (1996) - Casey Chapel Davenport
- A Tale of Two Sister Cities (1996) - Casey Chapel Davenport
- Driving Mr. DeCarlo (1996) - Casey Chapel Davenport
- One Flew Over the Cooper's Nest (1996) - Casey Chapel Davenport
- Lynch Party (1996) - Casey Chapel Davenport
- Love at First Flight (1996) - Casey Chapel Davenport
- The Team Player (1996) - Casey Chapel Davenport
- Bye George (1996) - Casey Chapel Davenport
- Sons and Lovers (1996) - Casey Chapel Davenport
- B.S. I Love You (1996) - Casey Chapel Davenport
- Honey, We Broke the Kid (1996) - Casey Chapel Davenport
- 'Twas the Heist Before Christmas (1995) - Casey Chapel Davenport
- The Big Sleep (1995) - Casey Chapel Davenport
- When a Man Loves a Donut (1995) - Casey Chapel Davenport
- So Long, Frank Lloyd Wrong (1995) - Casey Chapel Davenport
- She's Gotta Have It (1995) - Casey Chapel Davenport
- Hooker, Line and Sinker (1995) - Casey Chapel Davenport
- The Person Formerly Known as Lowell (1995) - Casey Chapel Davenport
- Death Becomes Him (1995) - Casey Chapel Davenport
- Burnin' Down the House: Part 2 (1995) - Casey Chapel Davenport
- Burnin' Down the House: Part 1 (1995) - Casey Chapel Davenport
- Here It Is: The Big Wedding (1995) - Casey Chapel Davenport
- Boys Just Wanna Have Fun (1995) - Casey Chapel Davenport
- Et Tu, Antonio? (1995) - Casey Chapel Davenport
- Nuptials Off (1995) - Casey Chapel Davenport
- A House to Die For (1995) - Casey Chapel Davenport
- The Love Life and Times of Joe and Helen (1995) - Casey Chapel Davenport
- Portrait of the Con Artist as a Young Man (1995) - Casey Chapel Davenport
- Gone But Not Faygotten (1995) - Casey Chapel Davenport
- Remembrance of Flings Past: Part 2 (1995) - Casey Chapel Davenport
- Remembrance of Flings Past: Part 1 (1995) - Casey Chapel Davenport
- Let's Call the Whole Thing Off (1995) - Casey Chapel Davenport
- Fools Russian (1995) - Casey Chapel Davenport
- Have I Got a Couple for You (1995) - Casey Chapel Davenport
- She's Baaack (1995) - Casey Chapel Davenport
- Insanity Claus (1994) - Casey Chapel Davenport
- The Wrong Stuff (1994) - Casey Chapel Davenport
- If It's Not One Thing, It's Your Mother (1994) - Casey Chapel Davenport
- Miss Jenkins (1994) - Casey Chapel Davenport
- All's Fare (1994) - Casey Chapel Davenport
- Is That a 10 Foot Sandwich or Are You Just Glad to See Me? (1994) - Casey Chapel Davenport
- The Waxman Cometh (1994) - Casey Chapel Davenport
- The Spark and How to Get It (1994) - Casey Chapel Davenport
- The Shrink (1994) - Casey Chapel Davenport
- Twisted Sister (1994) - Casey Chapel Davenport
1997
The Single Guy (TV Series)
as
Amy Yasbeck
- Grandfather Clause (1997) - Amy Yasbeck (uncredited)
1996
Sweet Dreams (TV Movie)
as
Laura Renault
1996
Bloodhounds II (TV Movie)
as
Sharon
1995
Dracula: Dead and Loving It
as
Mina
1995
Home for the Holidays
as
Ginny Johnson Drewer
1995
Platypus Man (TV Series)
as
Wendy
- Pilot (1995) - Wendy
1994
Dave's World (TV Series)
as
Julie
- The Funeral (1994) - Julie
1994
Diagnosis Murder (TV Series)
as
Karen Davis
- The Restless Remains (1994) - Karen Davis
1993
Robin Hood: Men in Tights
as
Marian
1993
Street Justice (TV Series)
as
Nancy
- The Wall (1993) - Nancy
1990
Matlock (TV Series)
as
Cheryl Atkinson / Model Lauren Chadwick
- The Debt (1993) - Cheryl Atkinson
- The Cover Girl (1990) - Model Lauren Chadwick
1992
The Nutt House
as
Diane Nutt
1992
Quantum Leap (TV Series)
as
Frankie Washarskie
- Stand Up - April 30, 1959 (1992) - Frankie Washarskie
1992
Designing Women (TV Series)
as
Tiffany
- A Little Night Music (1992) - Tiffany
1992
Get a Life (TV Series)
as
Evelyn
- Girlfriend 2000 (1992) - Evelyn
1991
Problem Child 2
as
Annie Young
1991
The Cosby Show (TV Series)
as
Alicia Evans
- Total Control (1991) - Alicia Evans
1991
Dillinger (TV Movie)
as
Elaine
1991
Murder, She Wrote (TV Series)
as
Connie Canzinaro
- Family Doctor (1991) - Connie Canzinaro
1990
Problem Child
as
Flo Healy
1990
Poochinski (TV Short)
as
Frannie Reynolds
1990
Midnight Caller (TV Series)
as
Mary Lou Harper
- The Hostage Game (1990) - Mary Lou Harper
1990
Pretty Woman
as
Elizabeth Stuckey
1989
Little White Lies (TV Movie)
as
Vicki
1989
Dragnet (TV Series)
as
Allison Warner
- The Twisted Triangle (1989) - Allison Warner
1989
Trenchcoat in Paradise (TV Movie)
as
Nan Thompson
1989
Generations (TV Series)
as
Carla Meyers #2
- Episode #1.54 (1989) - Carla Meyers #2 (credit only)
- Episode #1.53 (1989) - Carla Meyers #2
1989
Murphy Brown (TV Series)
as
Young Lady in Bar
- Why Do Fools Fall in Love? (1989) - Young Lady in Bar (uncredited)
1987
Magnum, P.I. (TV Series)
as
Diana
- Resolutions: Part II (1988) - Diana
- Resolutions: Part I (1988) - Diana
- Tigers Fan (1987) - Diana
- Pleasure Principle (1987) - Diana
1988
Splash, Too (TV Movie)
as
Madison Bauer
1988
The Magical World of Disney (TV Series)
as
Madison
- Splash, Too: Part 1 (1988) - Madison
1988
China Beach (TV Series)
as
Airplane Stewardess
- Pilot (1988) - Airplane Stewardess (uncredited)
1987
J.J. Starbuck (TV Series)
as
Doreen
- Pilot (1987) - Doreen
1987
Werewolf (TV Series)
as
Deidra
- Nothing Evil in These Woods (1987) - Deidra
1987
House II: The Second Story
as
Lana
1987
Days of Our Lives (TV Series)
as
Olivia Reed
1987
Spies (TV Series)
as
Margo
- Right or Rong (1987) - Margo
1987
Dallas (TV Series)
as
Mary Elizabeth McCaul
- The Ten Percent Solution (1987) - Mary Elizabeth McCaul
- A Death in the Family (1987) - Mary Elizabeth McCaul
1985
Rockhopper (TV Movie)
as
Sonia Petrova
Self
2021
Superstar (TV Mini Series documentary)
as
Self
- John Ritter (2021) - Self
2017
Lifestyle Magazine (TV Series documentary)
as
Self
- The Secret Killer (2017) - Self
2013
Good Day L.A. (TV Series)
as
Self
- Episode dated 31 January 2014 (2014) - Self
- Episode dated 22 April 2013 (2013) - Self
2013
Hollywood Today (TV Series)
as
Self
- Episode #1.33 (2013) - Self
2013
AFI Life Achievement Award (TV Series)
as
Self - In Attendance
- AFI Life Achievement Award: A Tribute to Mel Brooks (2013) - Self - In Attendance (uncredited)
2012
Hollywood Uncensored with Sam Rubin (TV Series)
as
Self
- Episode #1.181 (2012) - Self
2010
The Talk (TV Series)
as
Self
- Episode #1.26 (2010) - Self
2010
Are You Smarter Than a 5th Grader? (TV Series)
as
Self - Contestant
- Episode dated 9 November 2010 (2010) - Self - Contestant
2010
Rachael Ray (TV Series)
as
Self
- Episode dated 6 October 2010 (2010) - Self
2005
The View (TV Series)
as
Self
- Tony Blair (2010) - Self
- Episode dated 17 March 2005 (2005) - Self
2008
Entertainment Tonight (TV Series)
as
Self
- Episode dated 14 January 2010 (2010) - Self
- Episode dated 19 September 2008 (2008) - Self
- Episode dated 6 June 2008 (2008) - Self
2008
Larry King Live (TV Series)
as
Self
- Primetime Exclusive! (2008) - Self
2008
Access Hollywood (TV Series)
as
Self
- Episode dated 20 March 2008 (2008) - Self
2008
Today (TV Series)
as
Self
- Episode dated 20 March 2008 (2008) - Self
2005
The Late Late Show with Craig Ferguson (TV Series)
as
Self
- Episode #4.51 (2007) - Self
- Episode #2.81 (2006) - Self
- Episode #2.56 (2005) - Self
- Episode #1.106 (2005) - Self
- Episode #1.50 (2005) - Self
2005
The Teen Choice Awards 2005 (TV Special)
as
Self - Attendee
2005
E! True Hollywood Story (TV Series documentary)
as
Self
- John Ritter (2005) - Self
2004
Good Day Live (TV Series)
as
Self
- Episode dated 16 March 2005 (2005) - Self
- Episode dated 19 February 2004 (2004) - Self
2005
Only in LA (TV Series)
as
Self
- Lemony Snicket's (2005) - Self
2004
American Idol (TV Series)
as
Self - Audience Member
- American Idol 2004 Finale (2004) - Self - Audience Member (uncredited)
2002
Hollywood Squares (TV Series)
as
Self - Panelist
- Episode dated 14 February 2003 (2003) - Self - Panelist
- Episode dated 13 February 2003 (2003) - Self - Panelist
- Episode dated 12 February 2003 (2003) - Self - Panelist
- Episode dated 11 February 2003 (2003) - Self - Panelist
- Episode dated 10 February 2003 (2003) - Self - Panelist
- Episode dated 8 February 2002 (2002) - Self - Panelist
- Episode dated 7 February 2002 (2002) - Self - Panelist
- Episode dated 6 February 2002 (2002) - Self - Panelist
- Episode dated 5 February 2002 (2002) - Self - Panelist
- Episode dated 4 February 2002 (2002) - Self - Panelist
2003
The 29th Annual People's Choice Awards (TV Special)
as
Self - Audience Member
2002
Biography (TV Series documentary)
as
Self
- John Ritter: In Good Company (2002) - Self
2000
I've Got a Secret (TV Series)
as
Self - Panelist
- Steve Allen and Betsy Palmer (2000) - Self - Panelist
1996
Sex, Censorship and the Silver Screen (TV Series documentary)
as
Quote Reader
- Forward Into the Past (1996) - Quote Reader (voice)
- Censored (1996) - Quote Reader (voice)
1996
Vampires: Thirst for the Truth (TV Movie)
as
Self
1995
Lauren Hutton and... (TV Series)
as
Self
- Amy Yasbeck (1995) - Self
1995
Late Night with Conan O'Brien (TV Series)
as
Self - Guest
- Michael Moore/Caroline Rhea/Amy Yasbeck (1995) - Self - Guest
1990
The Tonight Show Starring Johnny Carson (TV Series)
as
Self
- Charles Grodin/B.B. King/Amy Yasbeck (1990) - Self
Archive Footage
2021
Minty Comedic Arts (TV Series)
as
Self
- 10 Things You Didn't Know About Robin Hood Men in Tights (2021) - Self (uncredited)
2018
Behind Closed Doors (TV Series)
as
Self
- John Ritter (2018) - Self
2017
Gilbert (Documentary)
as
Self (uncredited)
2008
5 Second Movies (TV Series short)
as
Peggy Brandt
- Mask (2008) - Peggy Brandt
1993
Matlock (TV Series)
as
Model Lauren Chadwick
- The Revenge (1993) - Model Lauren Chadwick (uncredited)
References
Amy Yasbeck Wikipedia
(Text) CC BY-SA