5.4

/

10

Alchetron

5.4

Rate This




Director

Relangi Narasimha Rao




Produced by

D. Lata Mahesh




Written by

Ramesh-Gopi (dialogues)

Starring

Rajendra PrasadSumanSeemaUma

Cast




Similar

Parugo Parugu, Kannayya Kittayya, Chalaki Mogudu Chadasta, Ulta Palta, Ketu Duplicate
Ammo Bomma (English: My God! Toy!) is a 2001 Telugu horror comedy film, produced by D.Lata Mahesh on Sirisha Productions banner and directed by Relangi Narasimha Rao. Starring Rajendra Prasad, Suman, Seema, Uma in the lead roles and music composed by Shanmuk. The film is remake of Marathi Movie Zapatlela (1993). The film recorded as flop at the box office.
Contents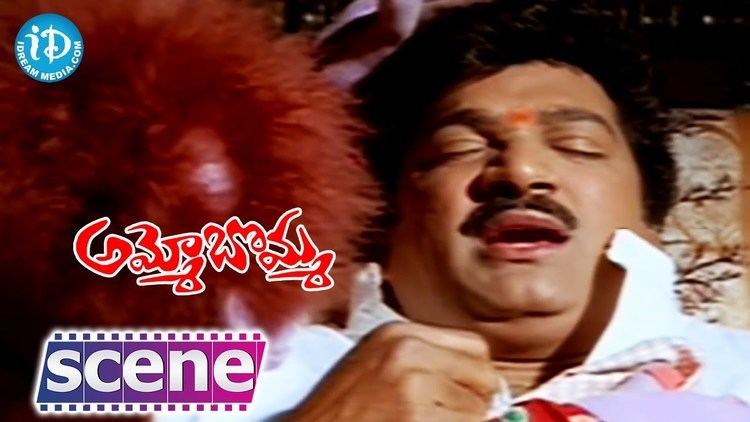 Annapurna rajendra prasad best comedy scene ammo bomma movie
Plot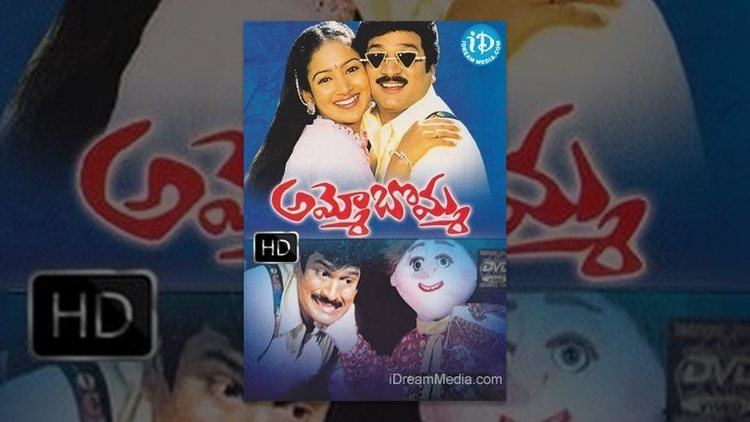 Gagaram (Satya Prakash) is a deadly gangster, most wanted by police dead or alive, because his life in a difficult situation, he approaches a powerful wizard Malabar Baba and learns Parakaya Pravesha trick that means leaving one's own soul and entering others from. Mahesh (Suman) a powerful Police officer who is appointed to catch Gangaram attacks on his den and in the chase they enter into a Post office and finally, Mahesh shoots Gangaram before dying he transfers his soul into a doll lying nearby.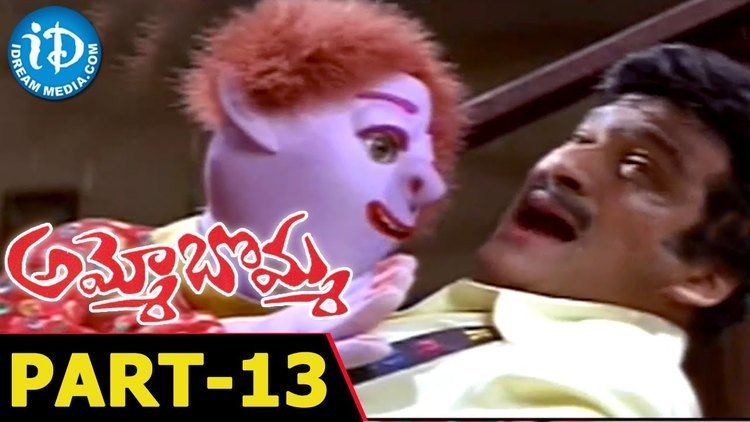 Rambabu (Rajendra Prasad) is a ventriloquist leaves in Ellore, his cousin Sowmya (Seema) daughter of an S.P. (Maganti Sudhakar) sends him the doll as a gift which happens to be the doll in which Gagaram's soul is trapped. Rambabu and his mother Parvatamma (Annapurna) leading a poor lifestyle by running grocery stores. Rambabu is in love with Lakshmi (Uma) daughter of Constable Nukka Raju (Mallikarjuna Rao), Nukka Raju doesn't accept their love because in wants make his daughter with his co-constable Cola (Sudhakar).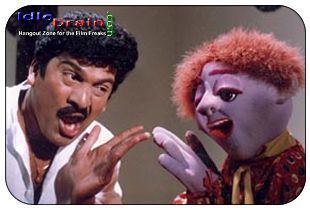 Meanwhile, Sowmya returns from the USA to India for pursuing Ph.D. in Criminal Psychology and Mahesh helps her as a guide and both of them fall in love. Once Rambabu insults his house owner Janardhan Seth (Tanikella Bharani) publicly in his show. Janardhan takes all of Rambabu's belongings on the pretext of unpaid rent including Gangaram's soul doll. Gangaram shows his true identity and kills him. Rambabu gets home, only to find his house completely ransacked by Janardhan Seth's men. An angry Rambabu goes to the Janardhan's godown where he sees that he is dead. Just then, Mahesh comes in the scene and thinks that out of rage, Rambabu has killed the Janardhan and he is arrested.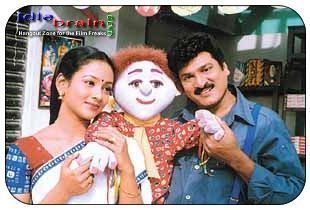 In jail, Rambabu desperately tries to explain but fails to prove his point. The doll is also kept as evidence. Gangaram rises from the evidence box and asks Rambabu about transport which would get him to Hyderabad, Rambabu in fear tells him. Post-mortem reports prove the innocence of Rambabu and he is freed. Gangaram reaches Hyderabad and contacts Malabar Baba and asks him about how to get transferred from a puppet to a mortal human body. Baba disagrees to give him further knowledge, but Gangaram threatens him and makes him tell. He understands to become mortal again he has gained the body of the 1st person whom he has told his name and that is Rambabu.
Gangaram goes back to Ellore to gain the body of Rambabu where he meets Deva (Jeeva) is henchmen who have escaped from prison. Meanwhile, Mahesh gets whereabouts of Malbar Baba's cave, he approaches him and gets the truth about the possessed doll. Baba says that the only way to defeat the doll is to shoot him in between his eyebrows. Mahesh comes back to Ellore, in order to save Rambabu. At the same time, Gangaram attempts to possess Rambabu's body. In the last minute, Mahesh reaches Rambabu's home and fires a shot from his gun, in between the eyebrows of at last Gangaram's soul leaves the universe. Finally, the movie ends with marriages of Rambabu & Lakshmi and Mahesh & Sowmya.
Soundtrack
Music composed by Shanmuk. Lyrics were written by Kula Shekar. Music released on Music Company.
Others
VCDs and DVDs on - VOLGA Videos, Hyderabad
Songs
1123 MiketestingS P Balasubrahmanyam4:03
2KissuliyyammoSinger Usha - Partha Sarathi2:48
3Kaaboye ShrimathiS P Balasubrahmanyam - Singer Usha3:40

References
Ammo Bomma Wikipedia
(Text) CC BY-SA