American Hot Wax is a 1978 biopic film directed by Floyd Mutrux and written by John Kaye, telling the story of pioneering disc jockey Alan Freed, who was instrumental in introducing and popularizing rock and roll in the 1950s. Freed is often credited with coining the term "Rock 'n' Roll." The film starred Tim McIntire as Freed, and Fran Drescher as Freed's feisty secretary, Laraine Newman as a young aspiring songwriter, Melanie Chartoff as a young singer, Jeff Altman as a sleazy record promoter who is told off by everybody he approaches, Jay Leno as Freed's mischievous limousine driver, Moosie Drier in a warmly reviewed performance as the head of a Buddy Holly fan club with at least 5,000 members, and a walk-on part by a teenaged Cameron Crowe. It also featured performances by Chuck Berry, Jerry Lee Lewis, Frankie Ford, Screamin' Jay Hawkins, and the Brooklyn Dreams as "Professor La Plano and The Planotones". The film was not a box-office success.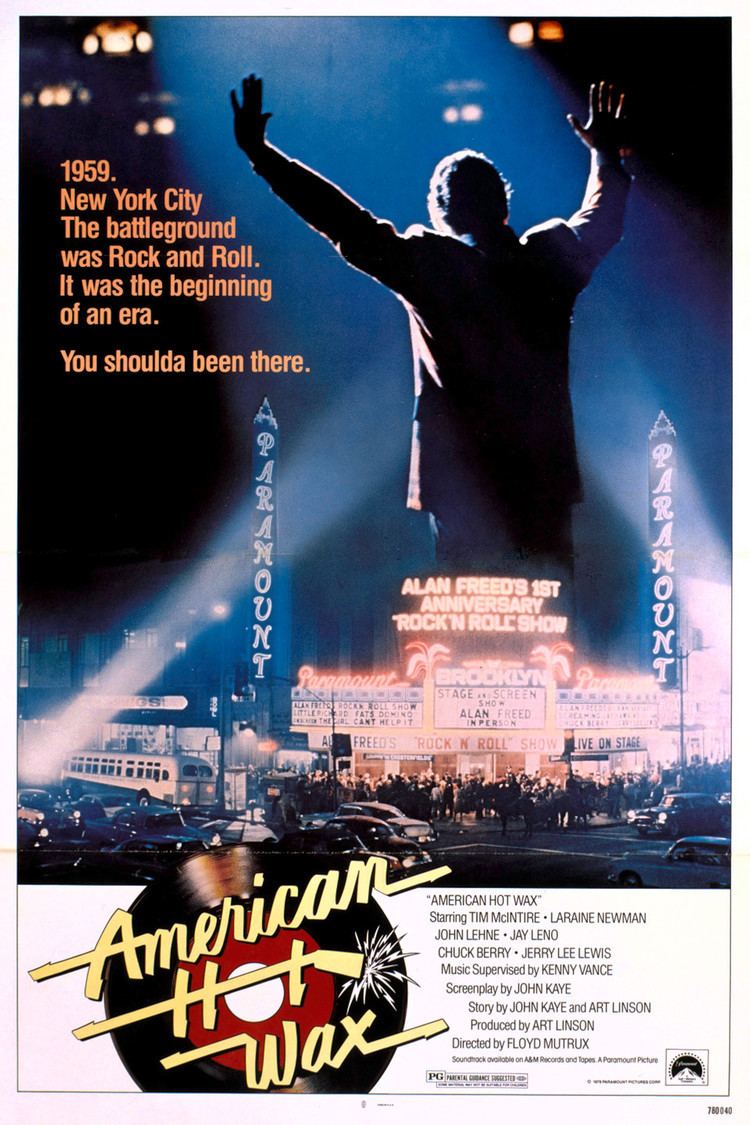 A&M Records released a two-record soundtrack album featuring the Brooklyn Paramount performances from the movie on record one (in stereo) and original recordings used throughout the film on record two (all in mono). The soundtrack reached number 31 on the Billboard charts, leaving some to wonder just how that was possible with such meagre public exposure.
Producer Art Linson discusses the movie's production and failure at the box office in his book What Just Happened? Bitter Hollywood Tales from the Front Line.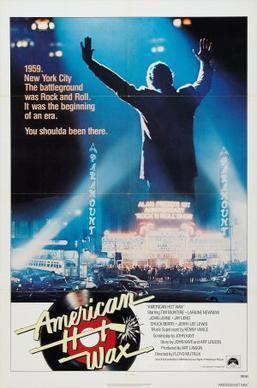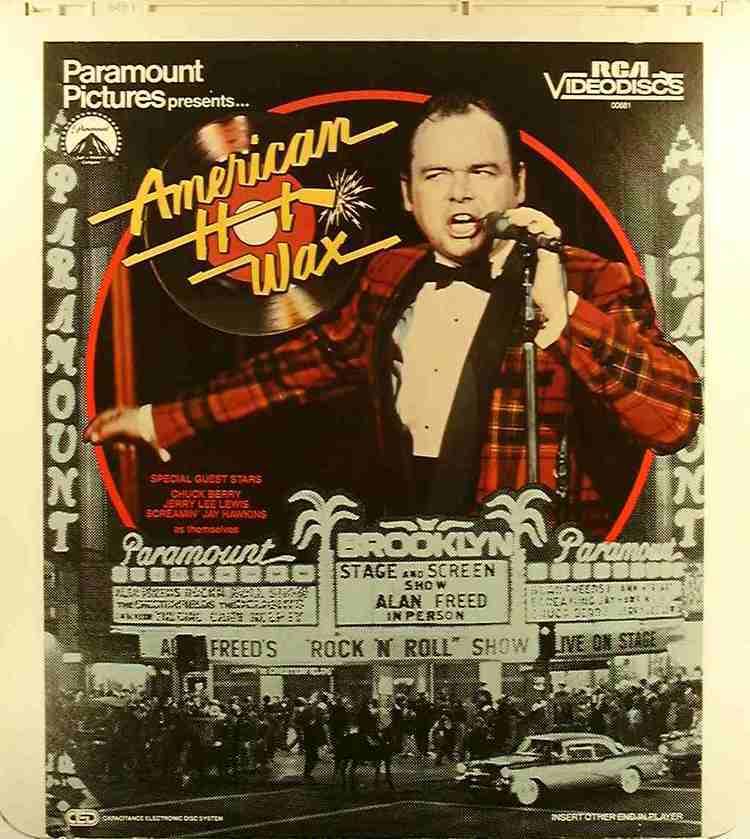 Tim McIntire -- Alan Freed
Fran Drescher -- Sheryl
Jay Leno -- Mookie (Michael)
Laraine Newman -- Teenaged Louise
Moosie Drier -- Artie Moress
Jeff Altman -- Lennie Richfield
John Lehne -- D.A. Coleman
Richard Perry -- Record producer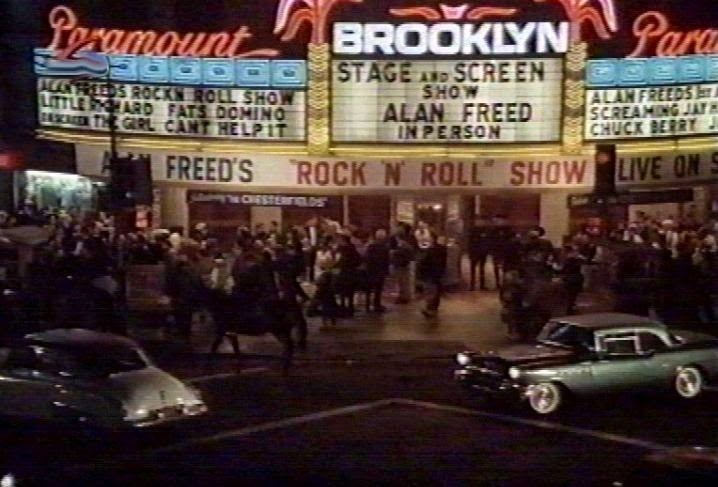 Performers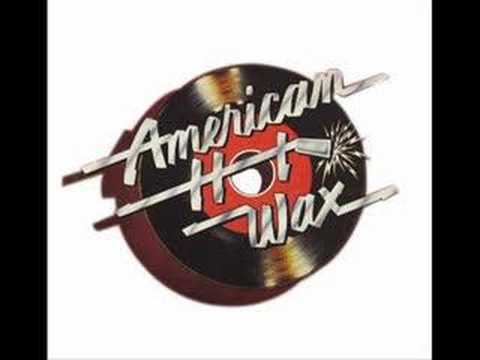 Chuck Berry -- Himself
Jerry Lee Lewis -- Himself
Screamin' Jay Hawkins -- Himself
Frankie Ford -- Himself
Charles Greene -- Chuck Otis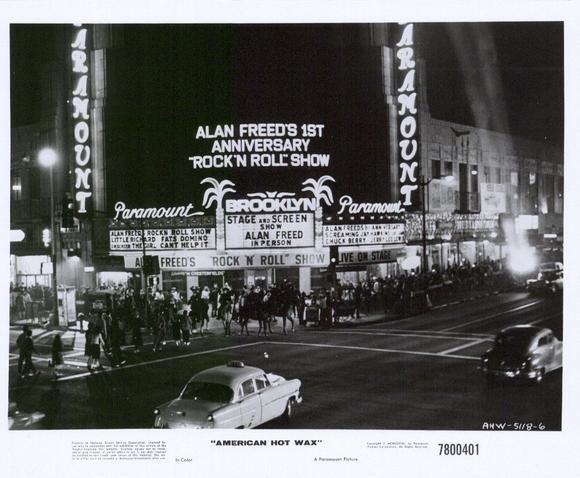 The Chesterfields
Carl Earl Weaver
Al Chalk
Sam Harkness
The Delights
Stephanie Spruill
Joyce King
Yolanda Howard
Timmy and The Tulips (erroneously shown as "Timmy and The Tangerines" in the end credits)
Charles Irwin -- Timmy
Jeanne Sheffield
The Planotones
Kenny Vance -- Professor La Plano
The film was a box office bomb. However, head of Paramount Michael Eisner loved the movie and saw it nearly a dozen times. Critic Pauline Kael praised the performances and approvingly called the film "a super B-movie" and "trashily enjoyable".