Ambika sukumaran talks about future of movies sthree
Ambika is an Indian film actress best known for her work in Malayalam cinema during 50's and 60's. She is a close relative of Travancore Sisters Lalitha, Padmini, and Ragini and Shobana, Krishna, Sukumari. Ambika also was initiated to go along that path and she was debuted in the film of Udaya Studio's 'Visappinte Vili' in 1952. In 1968, she acted as the lead artist in the first full-length comedy in Malayalam cinema Viruthan Shanku directed by P. Venu. She acted around 70 movies.
Contents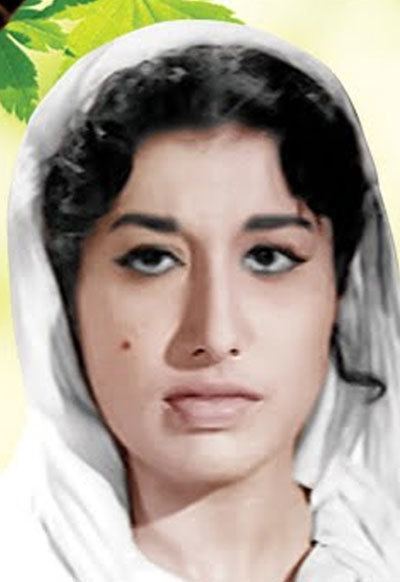 Ambika sukumaran talks about women in movies sthree
Personal life
She got married to Sukumaran and settled in America with 2 sons quitting the acting profession. She is a trained Bharathanatyam dancer. Currently she runs a dance school in New Jersey.
Filmography
Actress
1985
Naan Sigappu Manithan
1970
Aranazhikaneram
as
Kuttiamma
1970
Sabarimala Shri Dharmasastha
1969
Vilakkapetta Bandhangal
1968
Adyapika
as
Thankamma the sister of Saramma
1968
Vazhi Pizhacha Santhathy
1967
Collector Malathy
as
Indhumathi
1966
Anarkali
as
Sultana Jodhabai
1965
Devatha
as
Ammini, an orphan
1965
Jeevitha Yaathra
as
Lakshmi
1965
Kadathukaran
as
Thankamma
1965
Shyamalachechi
as
Shyamala
1965
Thommante Makkal
as
Shoshamma
1964
Kalanju Kittiya Thankam
as
Girija
1964
Kutti Kuppayam
as
Zubaida, daughter of Kareem
1964
Orral Koodi Kallanaayi
as
Devaki
1964
School Master
as
Vishalam
1964
Shree Guruvayoorappan
as
Manjula
1964
Thacholi Othenan
as
Kunki
1963
Moodupaddam
as
Amina (as Ambika Sukumaran)
1963
Ninamaninja Kaalpaadukal
as
Thankamma
1963
Sathyabhama
as
Sathyabhama, daughter of King Sathrajith
1963
Susheela
as
Nalini, daughter of Sankunni Menon
1962
Sabarimalai Shri Ayyappan
as
Panthalam Rani
1962
Velu Thampi Dhalava
as
Seethalakshmi, niece of Veluthampi
1961
Bhakta Kuchela
as
Rukmini
1961
Christmas Rathri
as
Gracy
1961
Kandam Bacha Kotte
as
Kunju Bibi, daughter of Amina, sister of Hassan
1961
Mudiyanaya Puthran
as
Radha
1961
Shri Sabarimalai Shri Ayyappan
as
Panthalam Rani
1956
Rambayin Kaadhal
as
Menaka
1953
Ponni
as
Dancer in Bhama Vijayam
1952
Vishappinte Vili
as
A Dancer
References
Ambika Sukumaran Wikipedia
(Text) CC BY-SA